M35 Kriegsmarine coastal artillery camouflage combat helmet, « ET66 »
Description
This is a superb M35 Kriegsmarine single decal combat helmet with the special application of a rough sand textured camouflage finish. The helmet is an « ET66 »  with a lot number of « 4089 ». The exterior retains a field brush applied coating of blue grey paint with a secondary application of a lighter brown/tan mixture to include fine sand. The factory apple green base coat can be seen in the areas of wear. This particular camouflage scheme has been seen on other costal artillery camouflage helmets from the Northern regions of the Atlantic wall down to the coast of France. The true golden Kriegsmarine decal rates in at approximately 95% and with no evidence of a tricolor on the wearers right side showing. The interior of the helmet is complete and untouched. The early apple green paint is evident. Nice deep brown leather liner is present, supple and retains a broken drawstring. The early aluminum liner band is tight and complete with some light shadowing. The chinstrap is early, supple, complete and nicely maker marked / dated along the tip « G. SCHIELE/LOBURG 1939 ». Helmet is typical named in the same location as other costal artillery helmet known. In white paint and small font to « V. HEMM. ». A top shelf and desirable Kriegsmarine costal artillery camouflage helmet.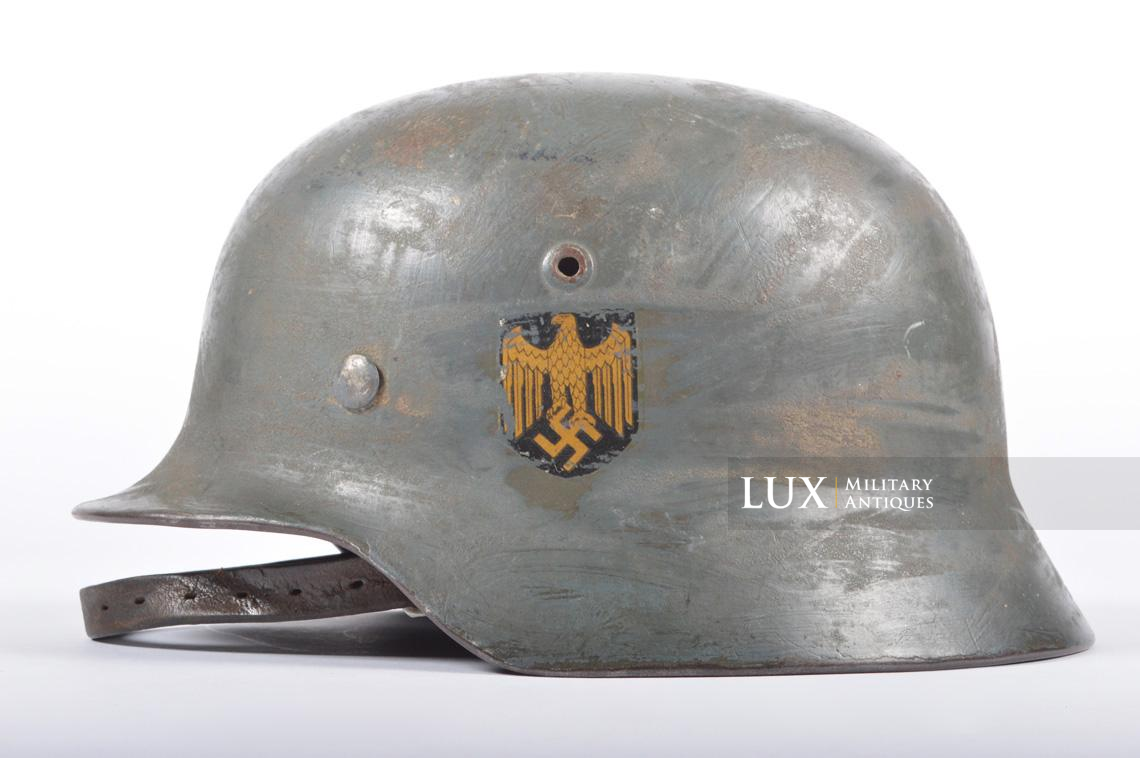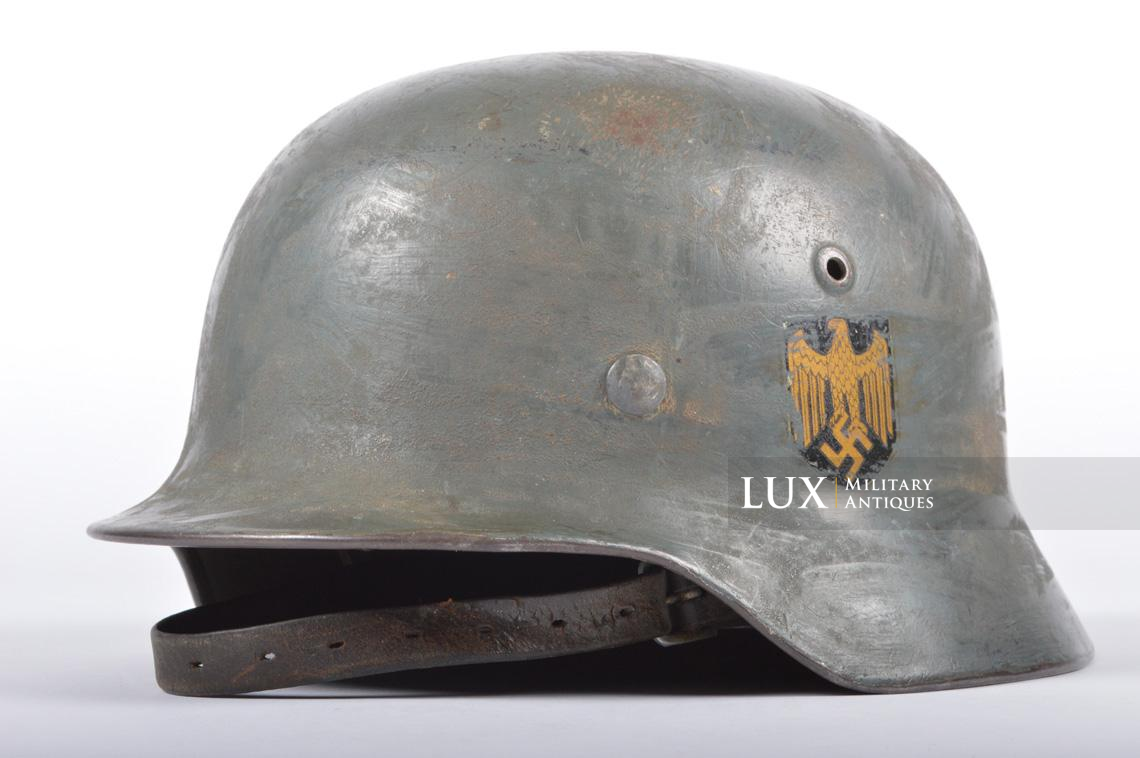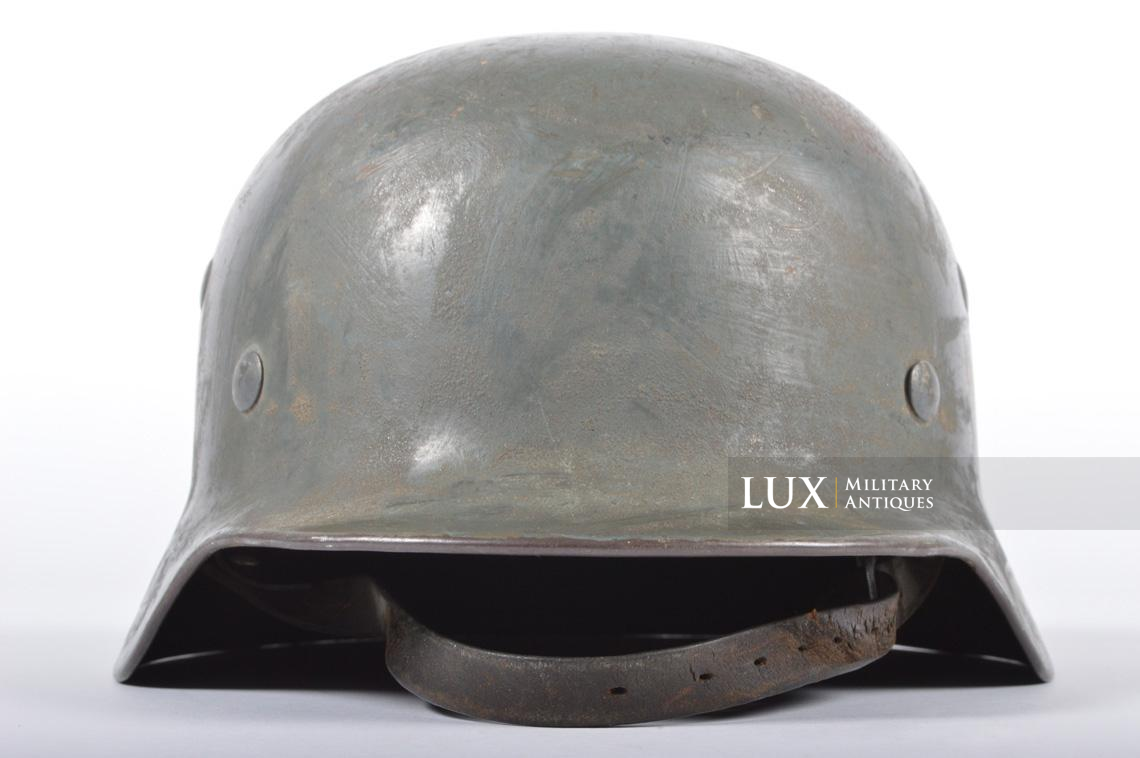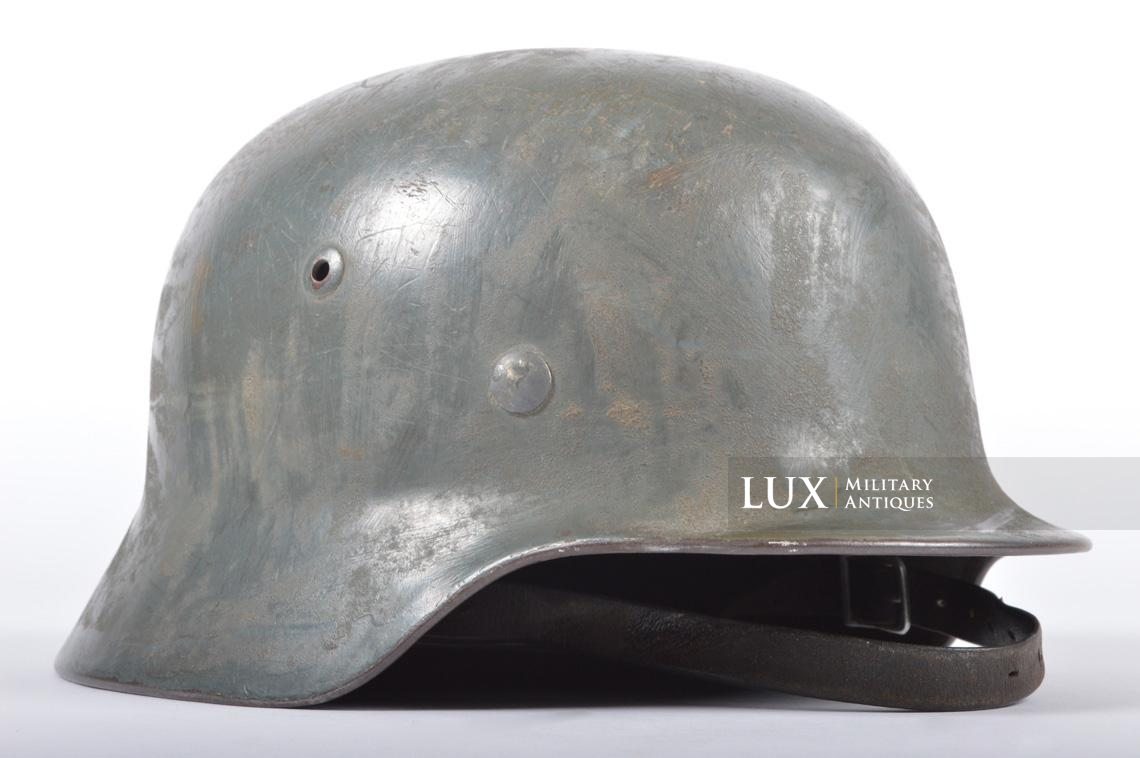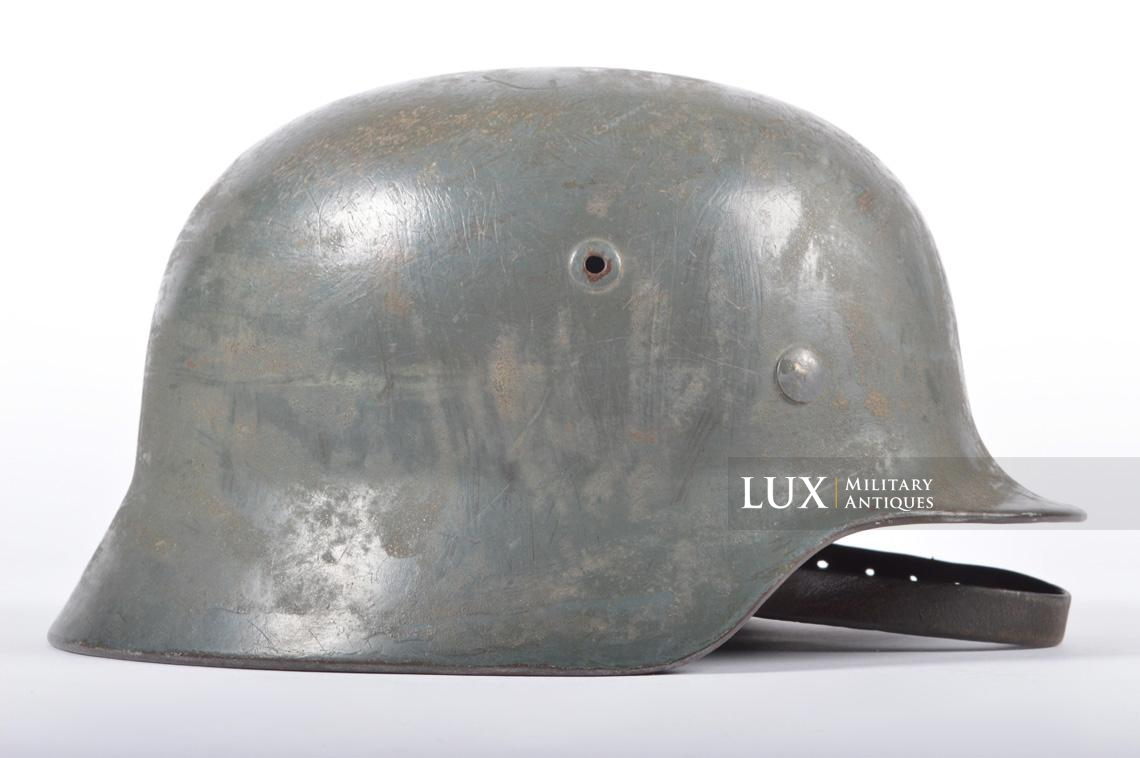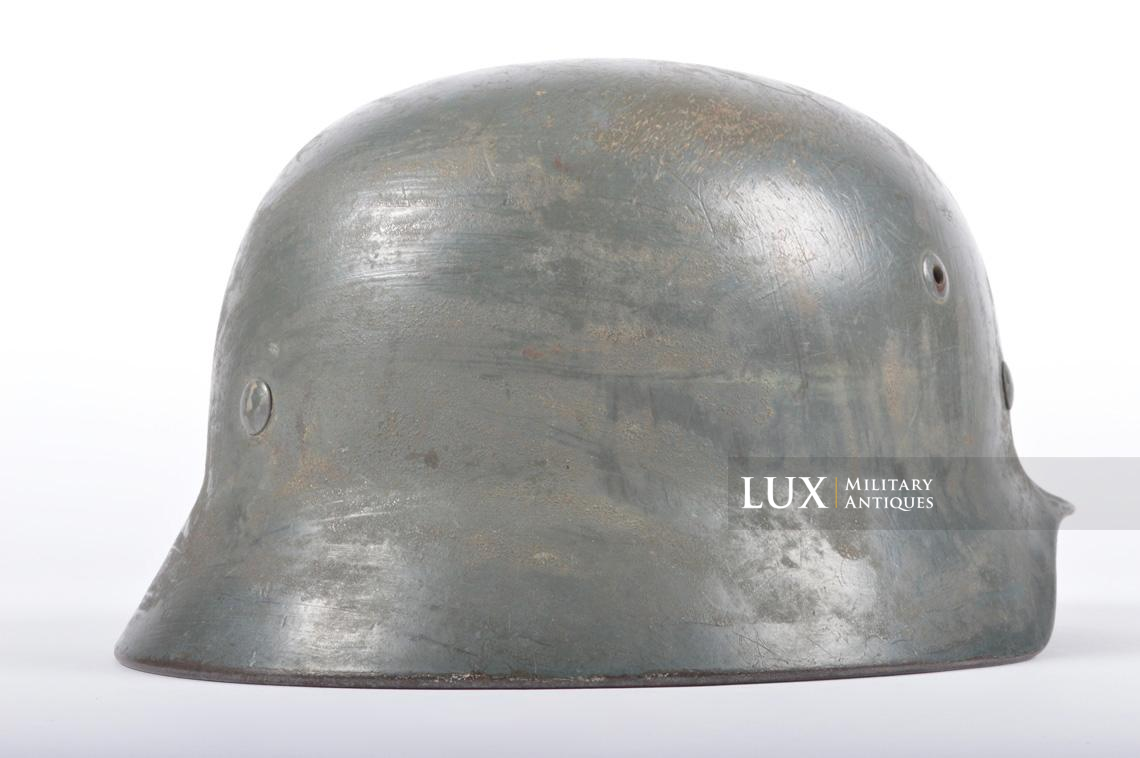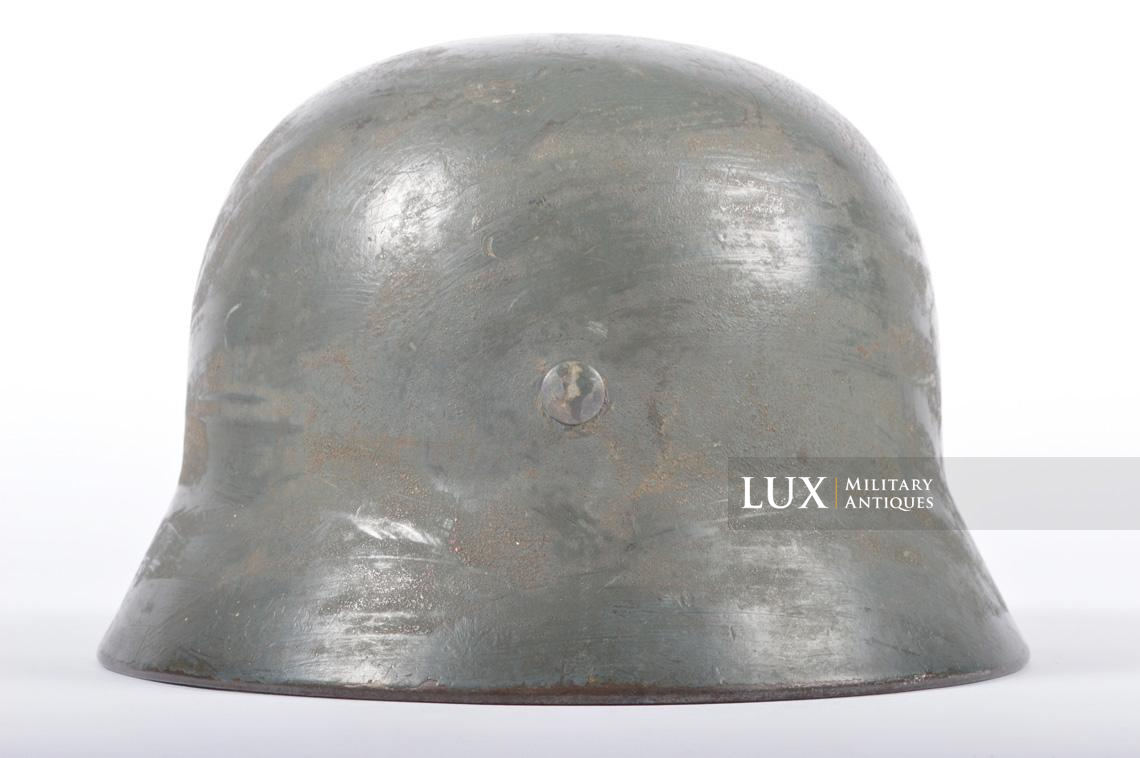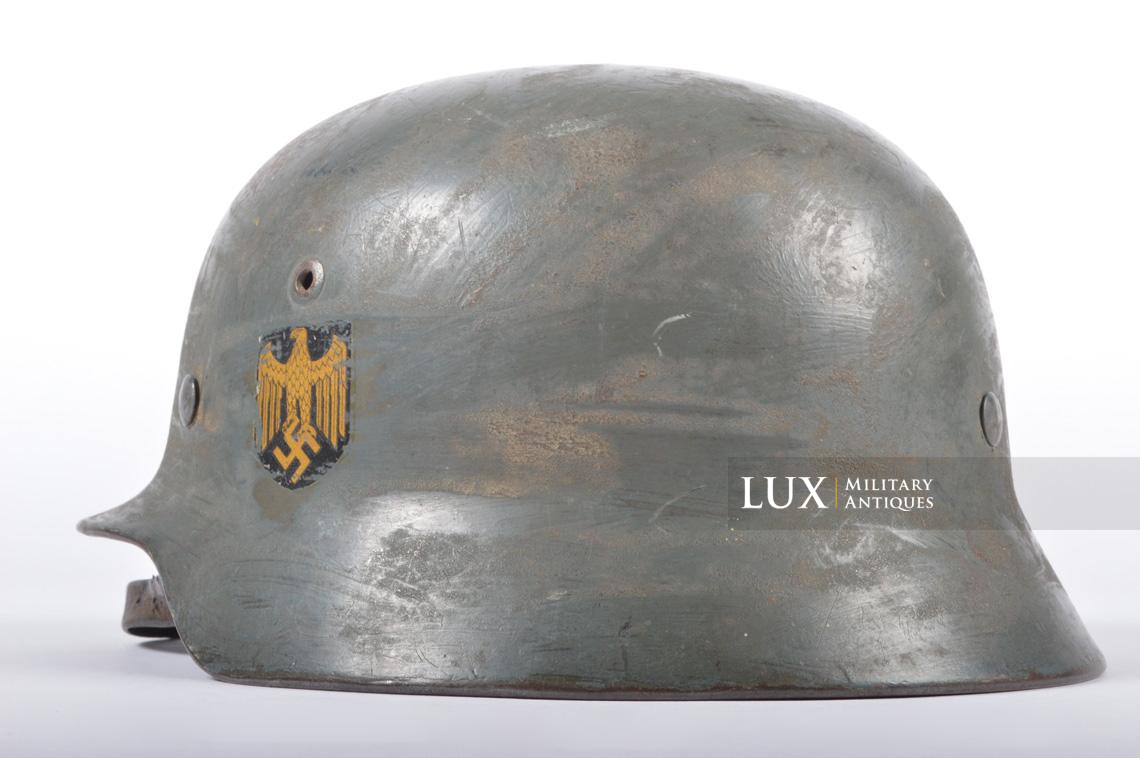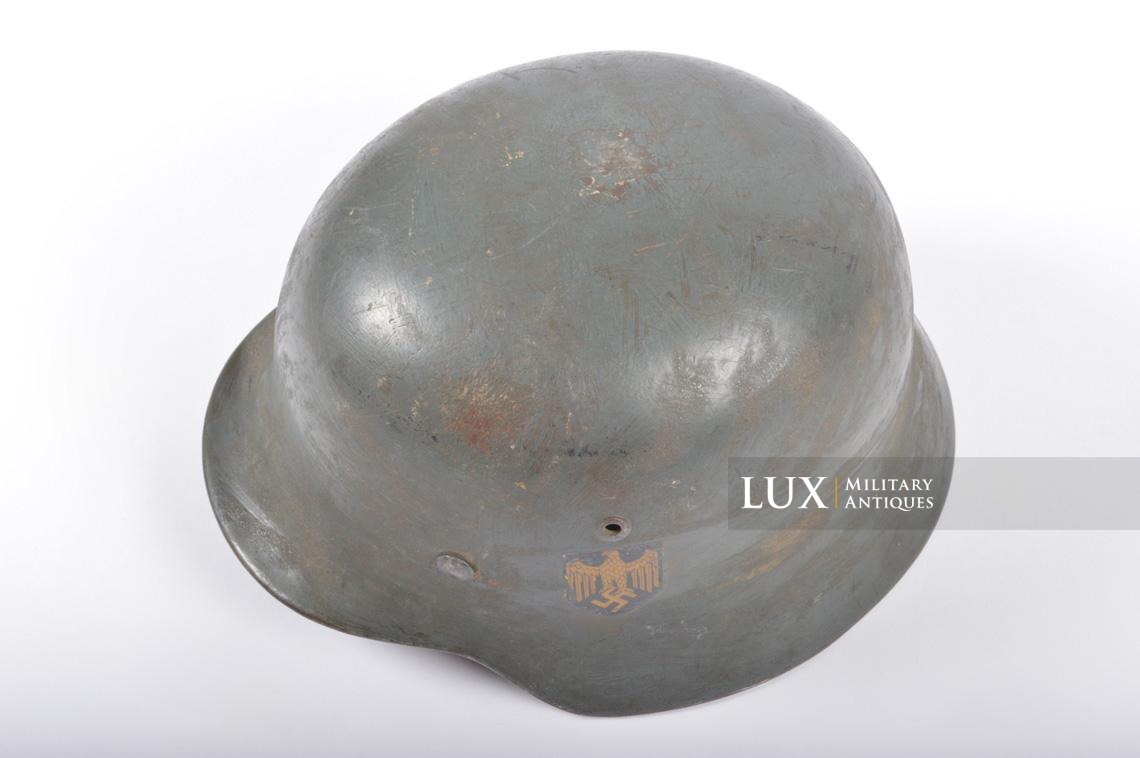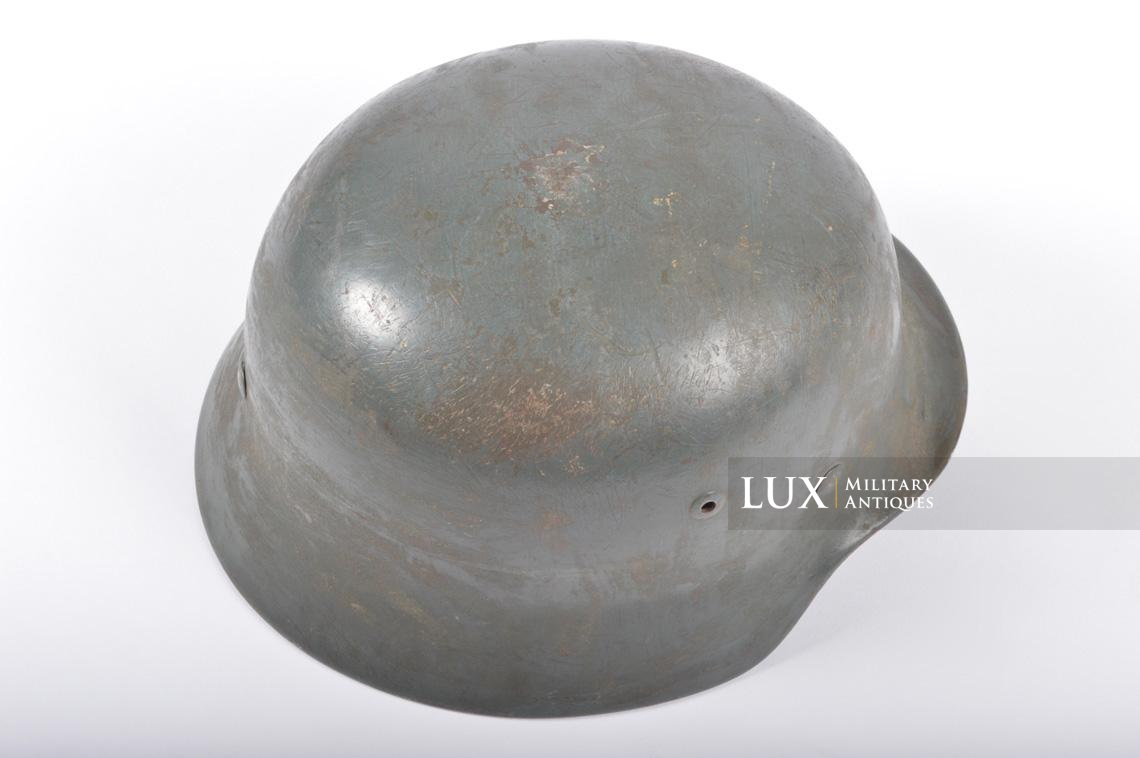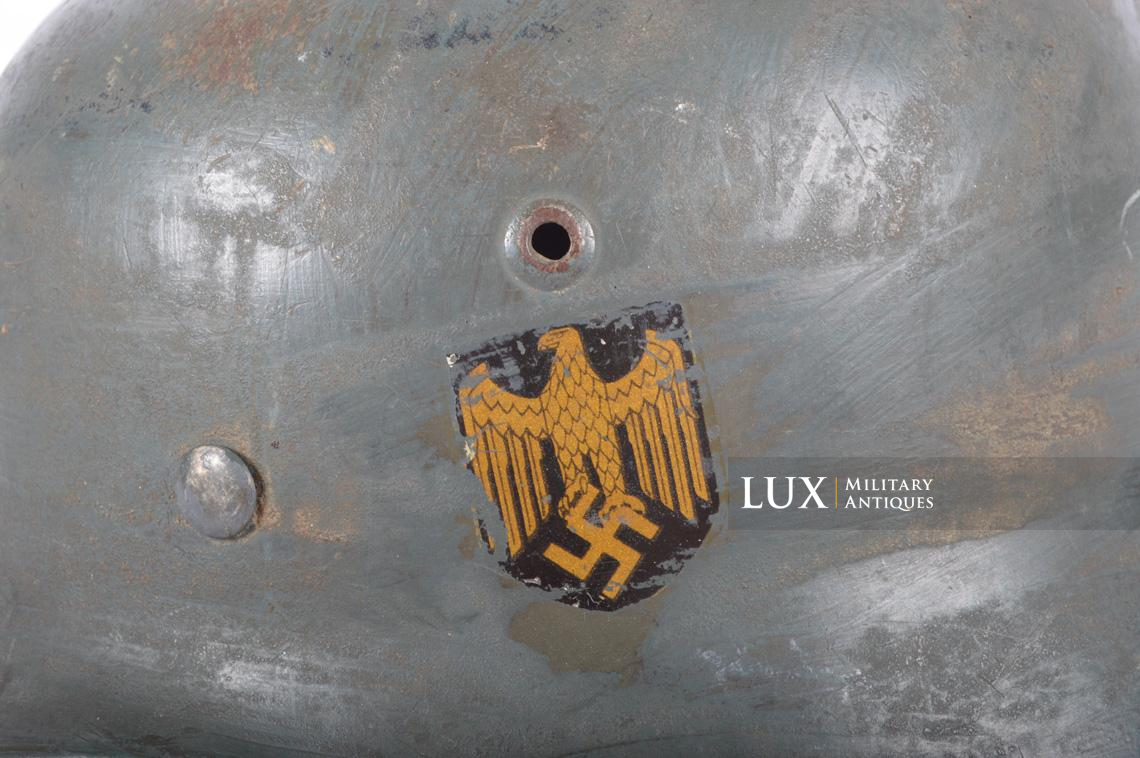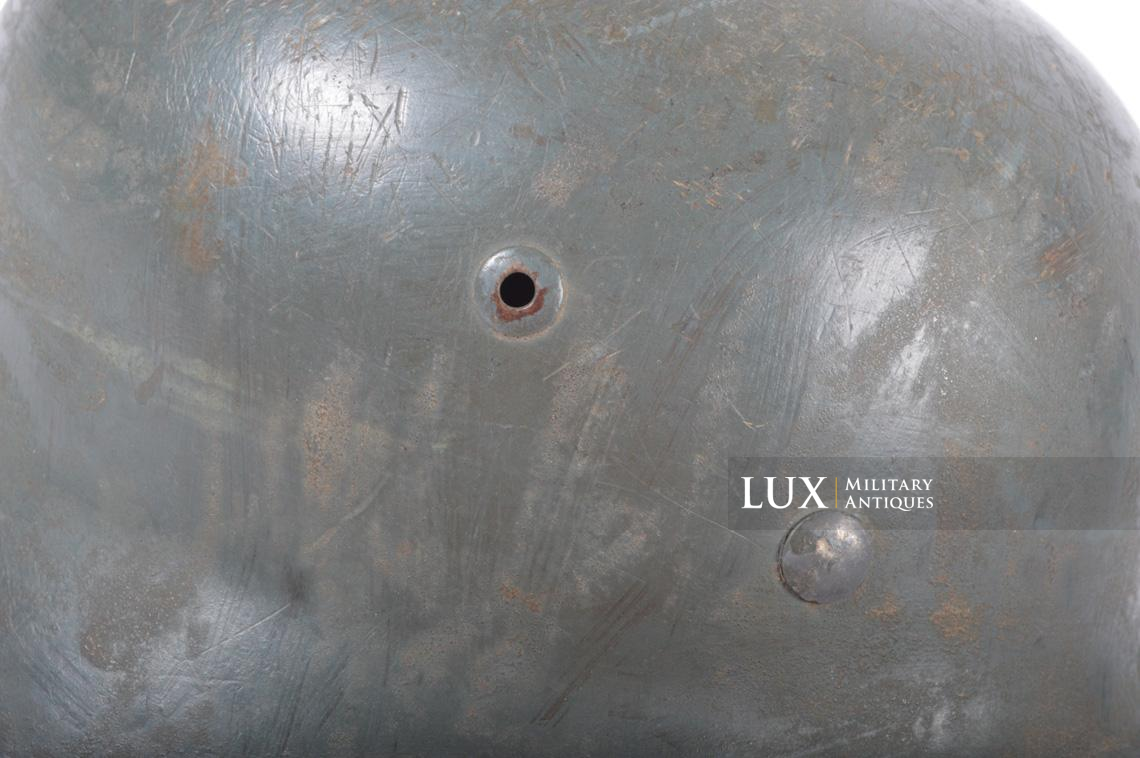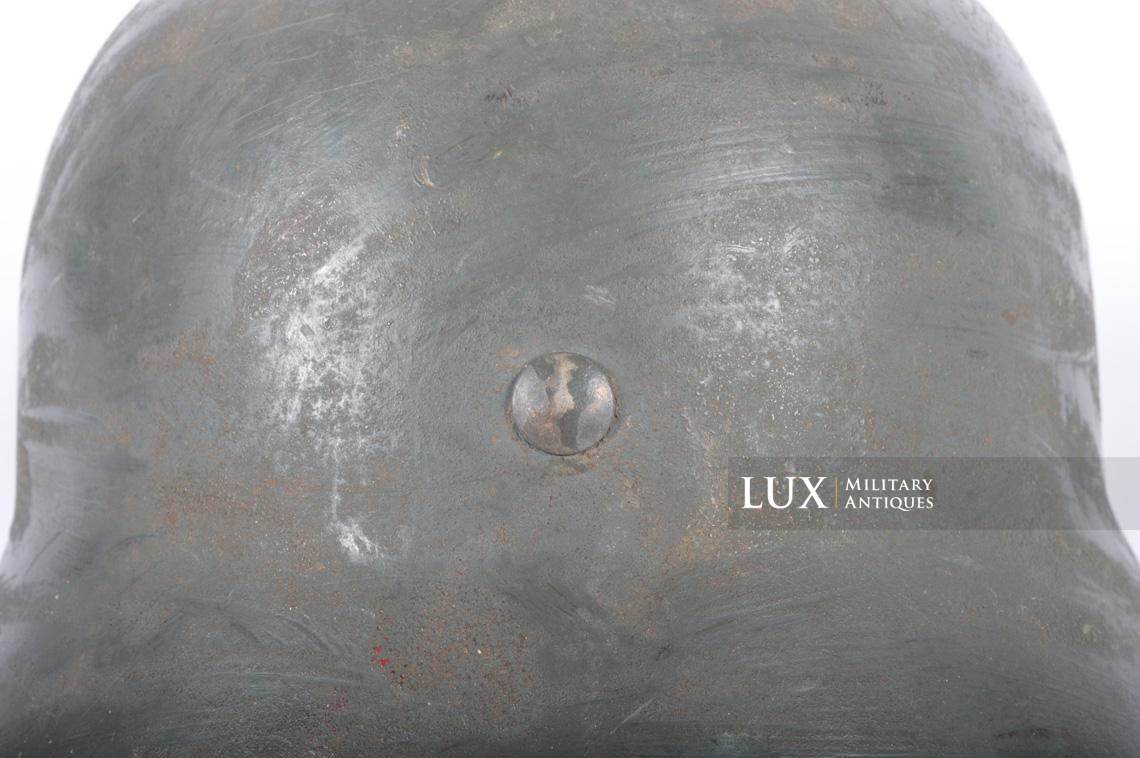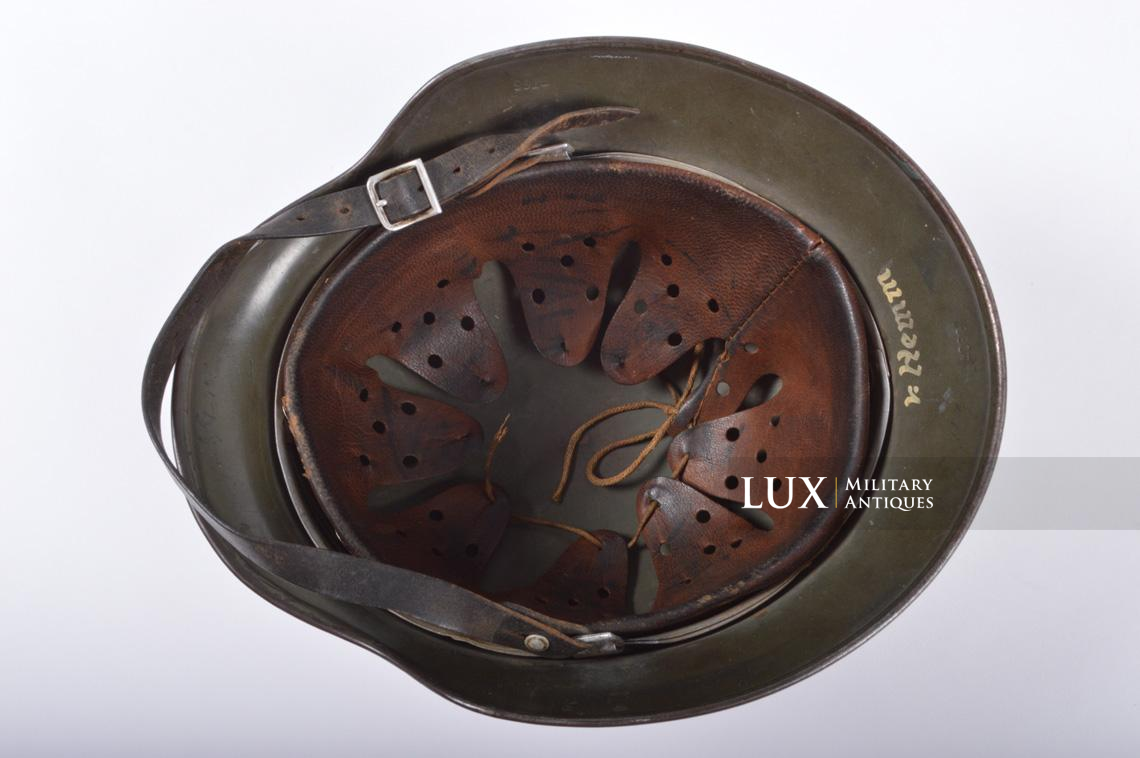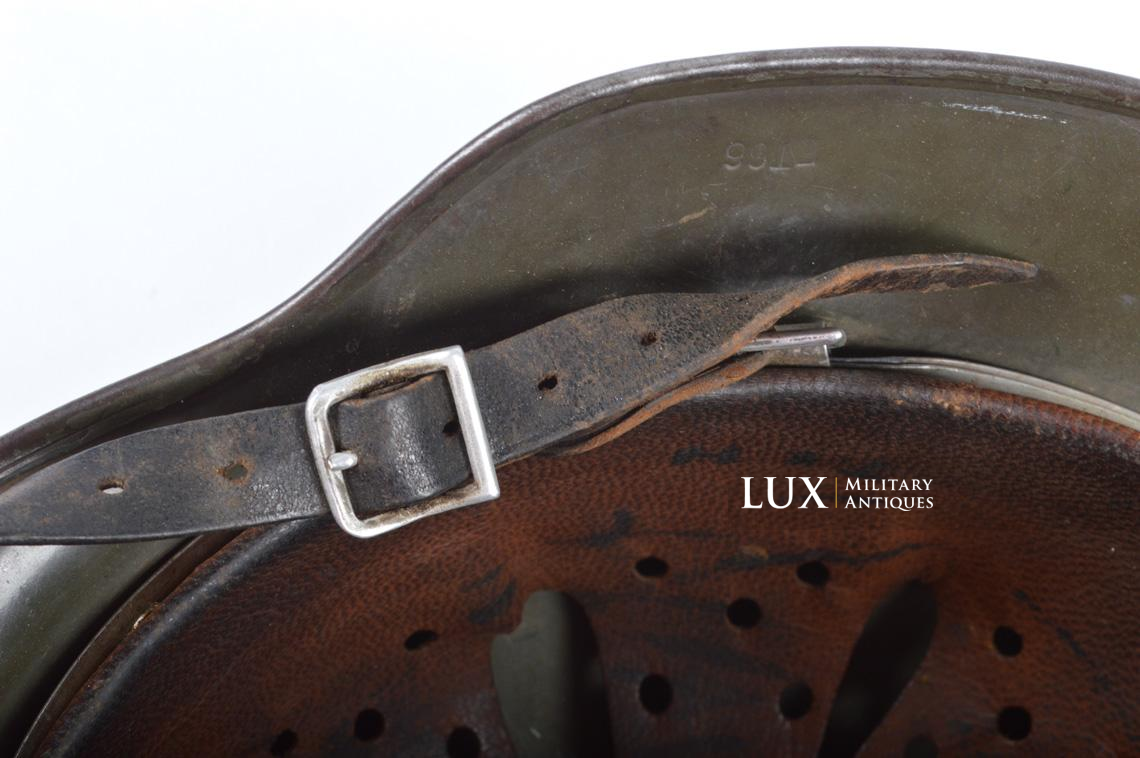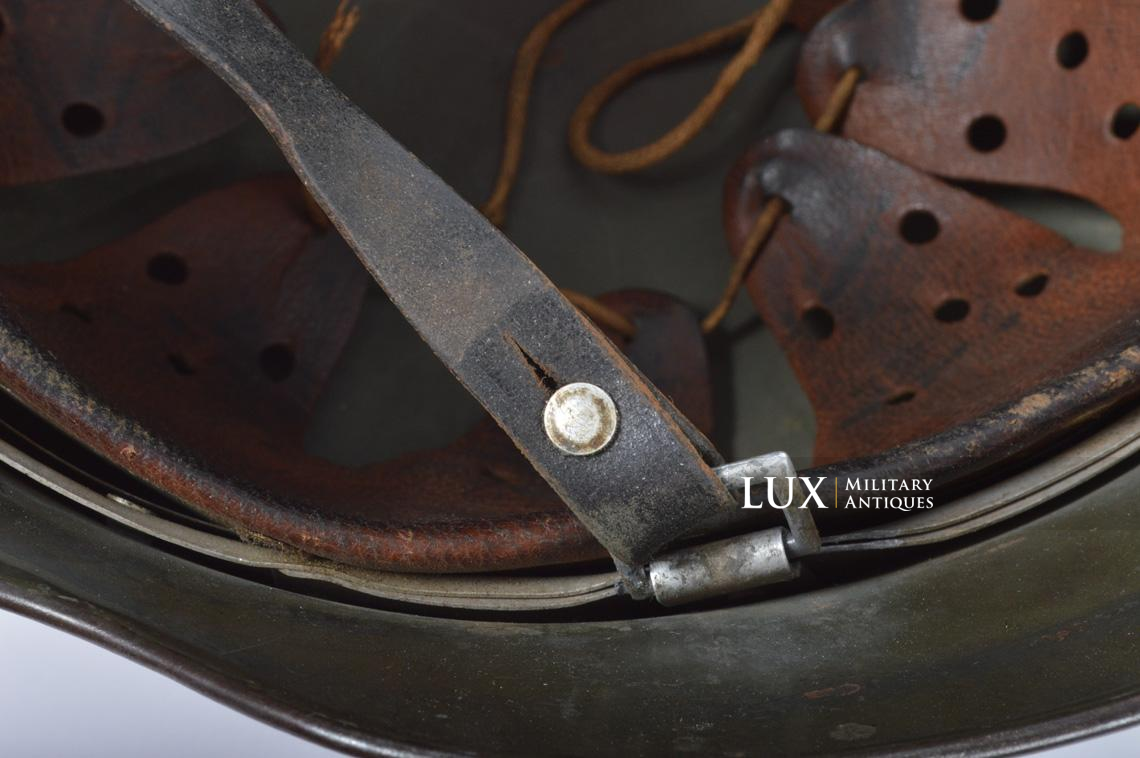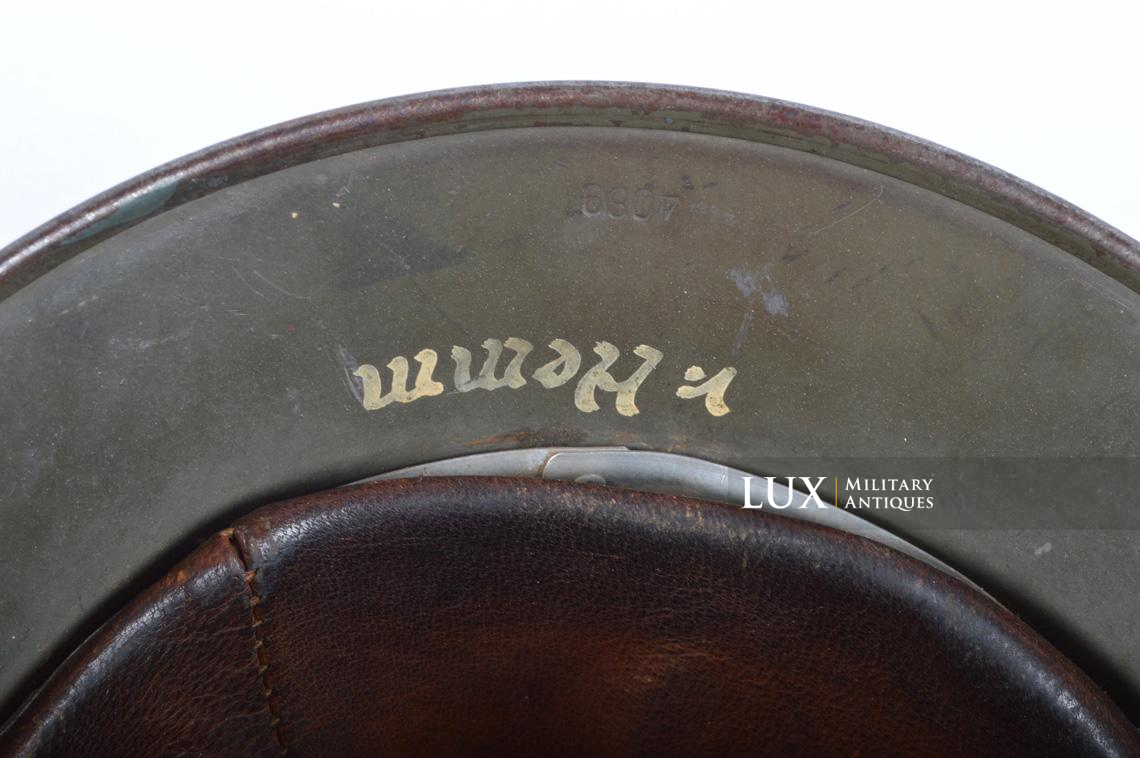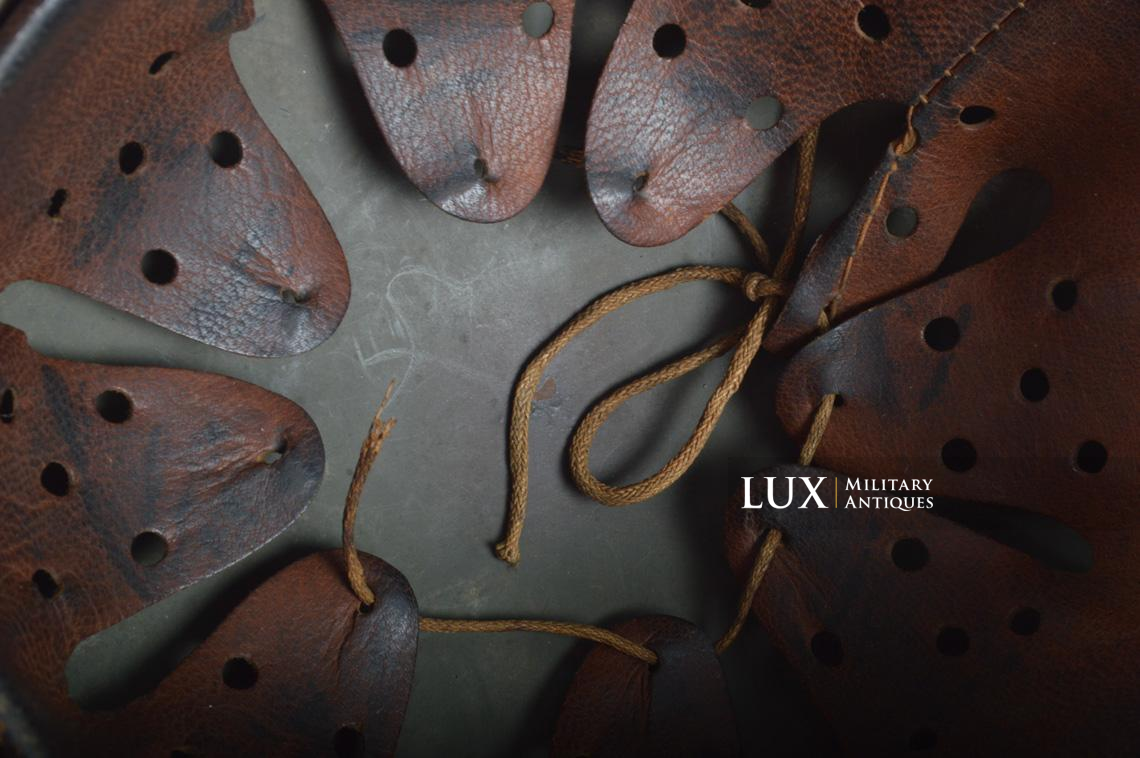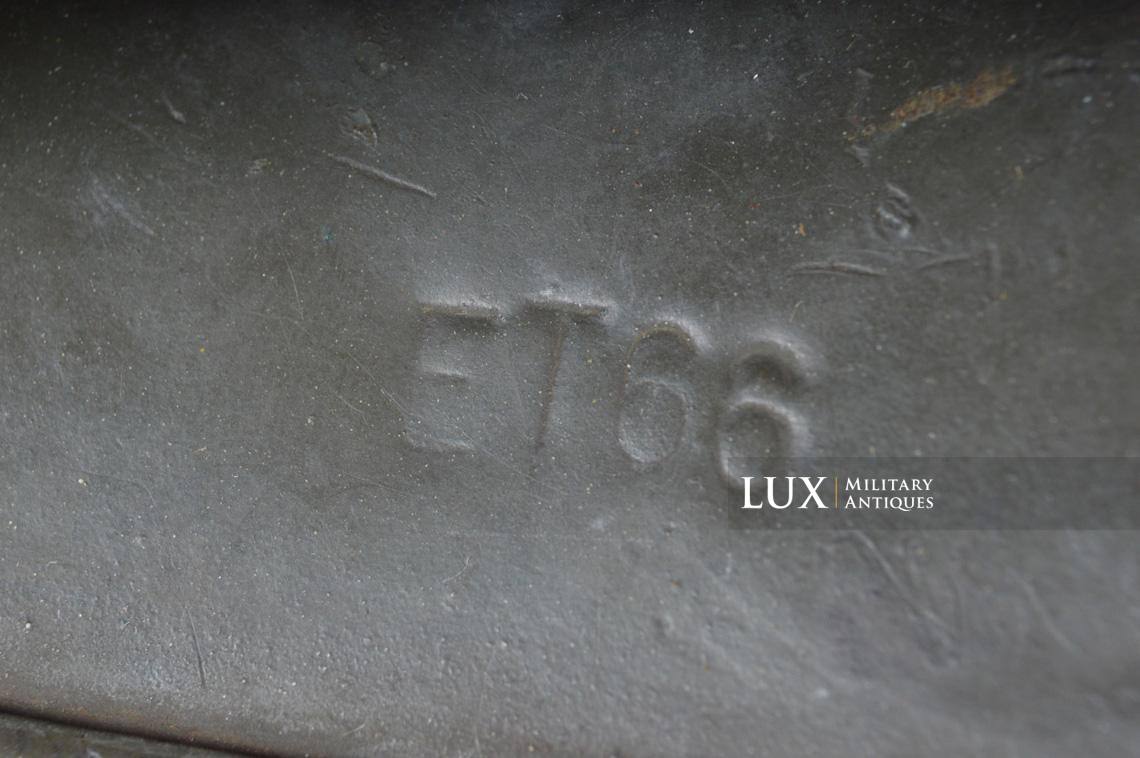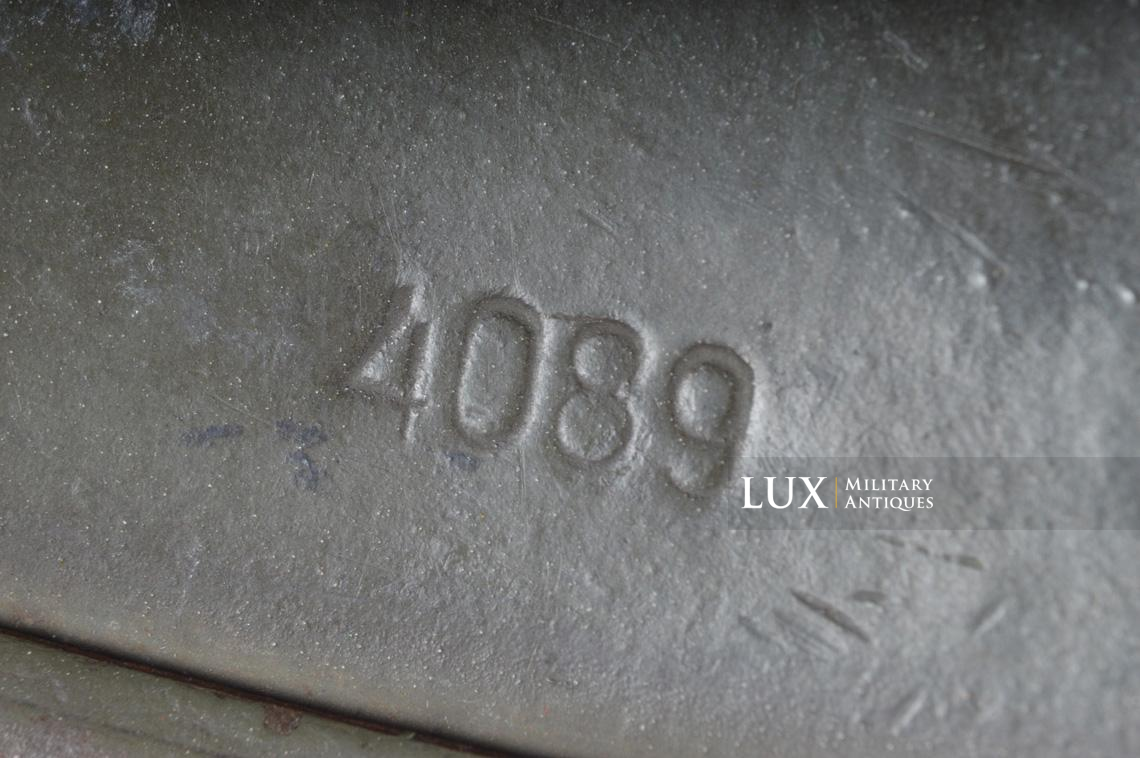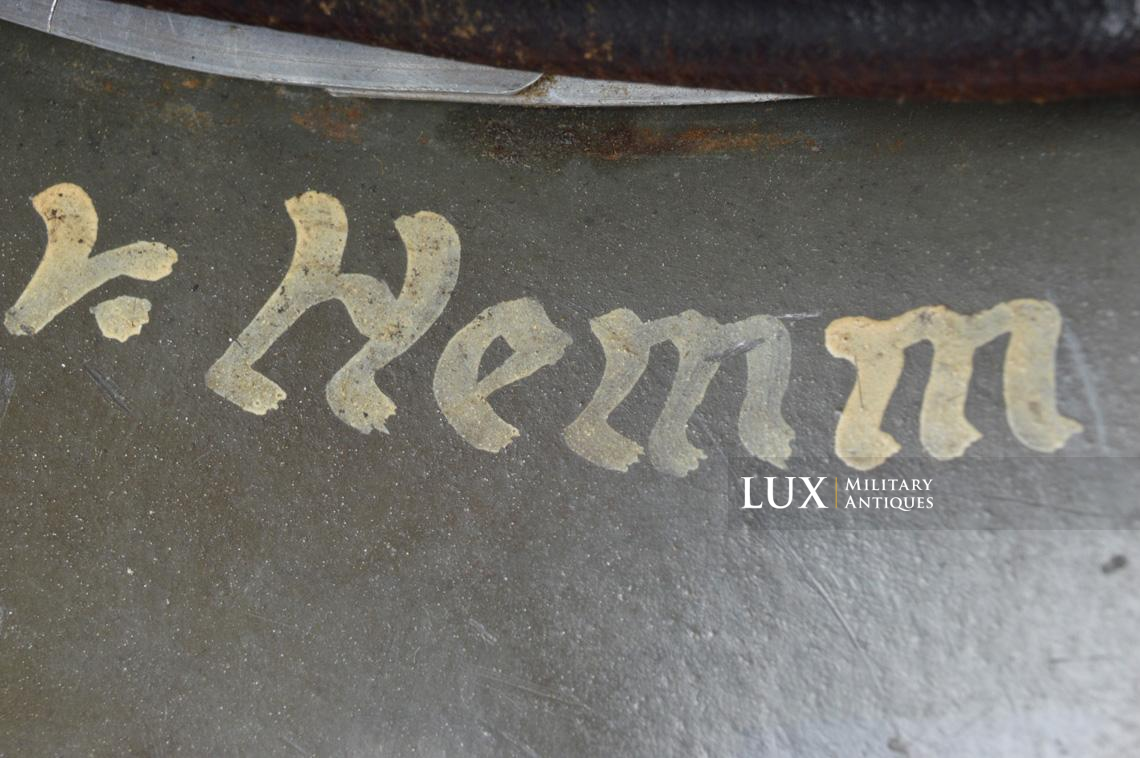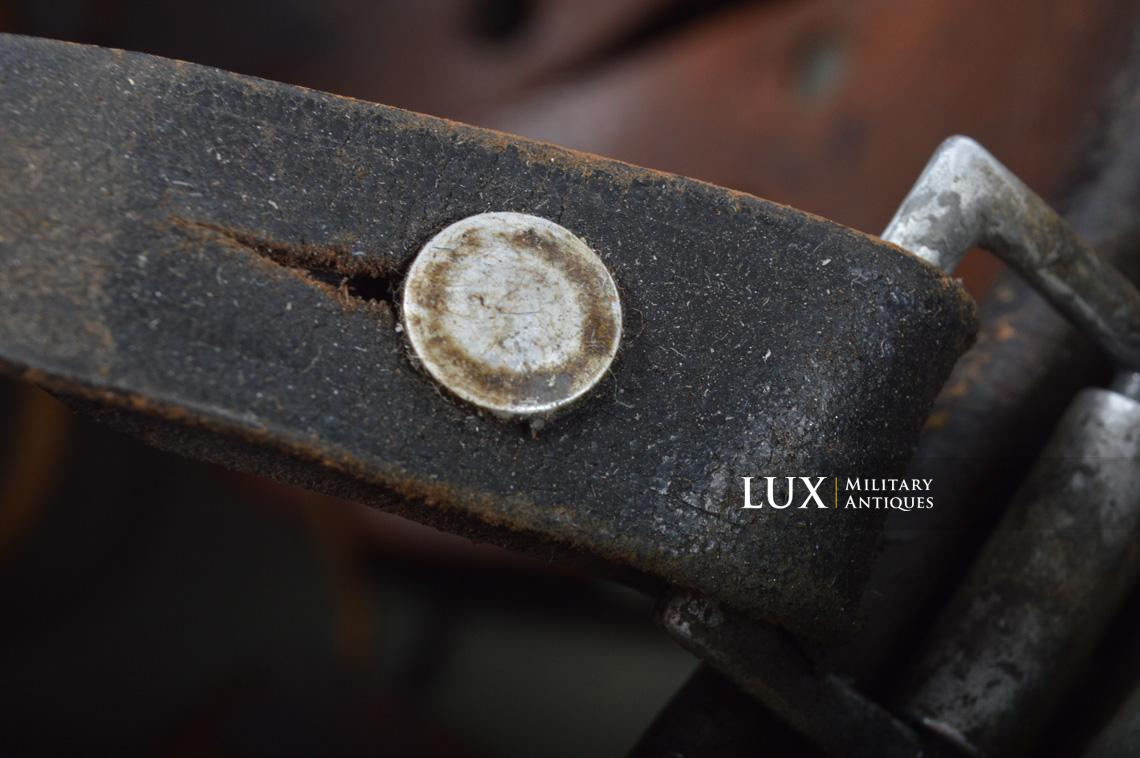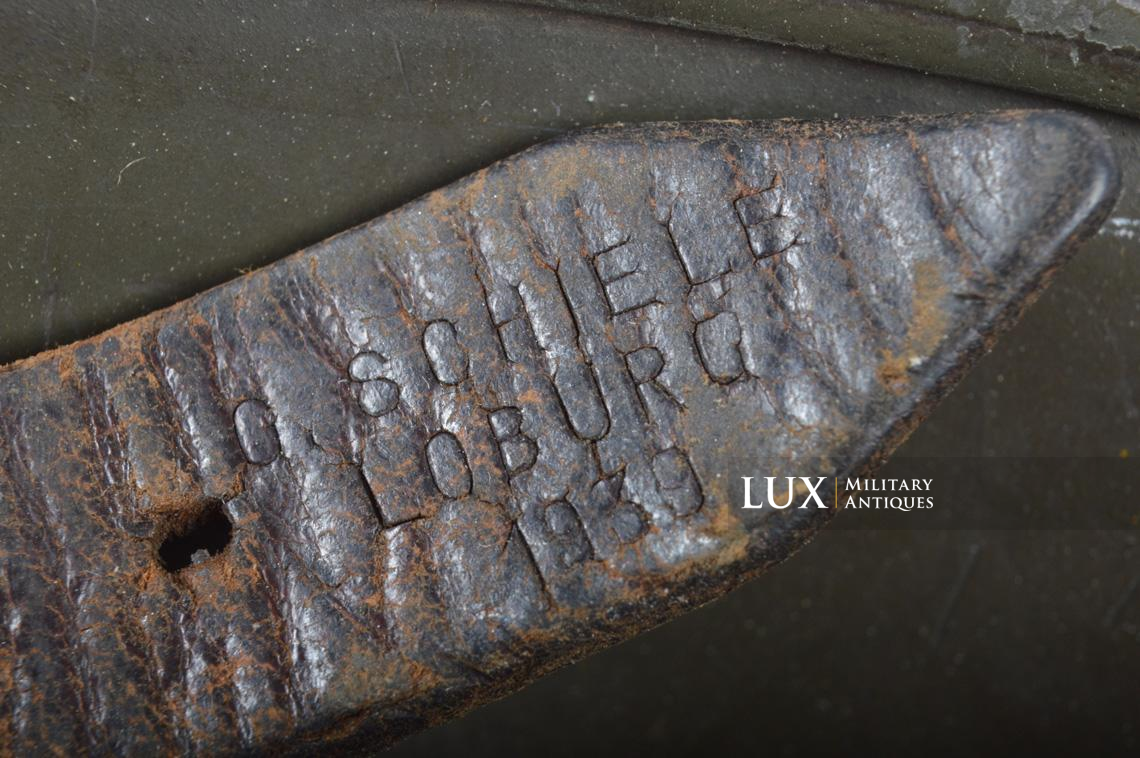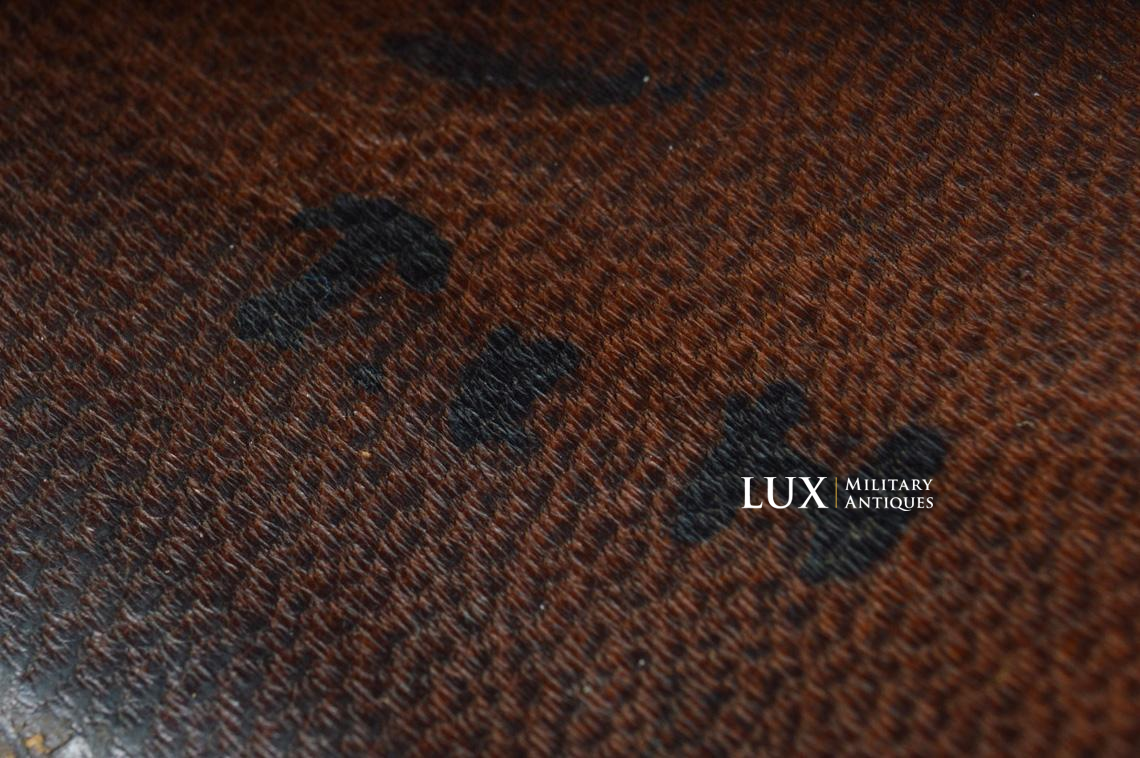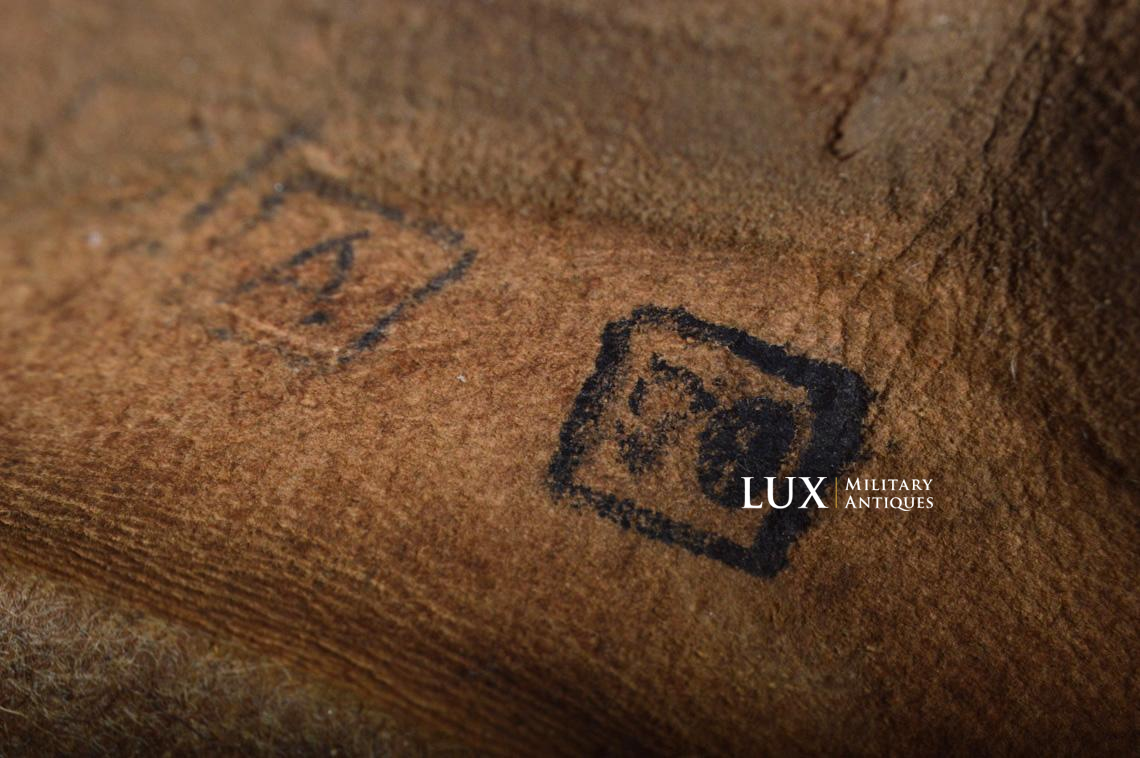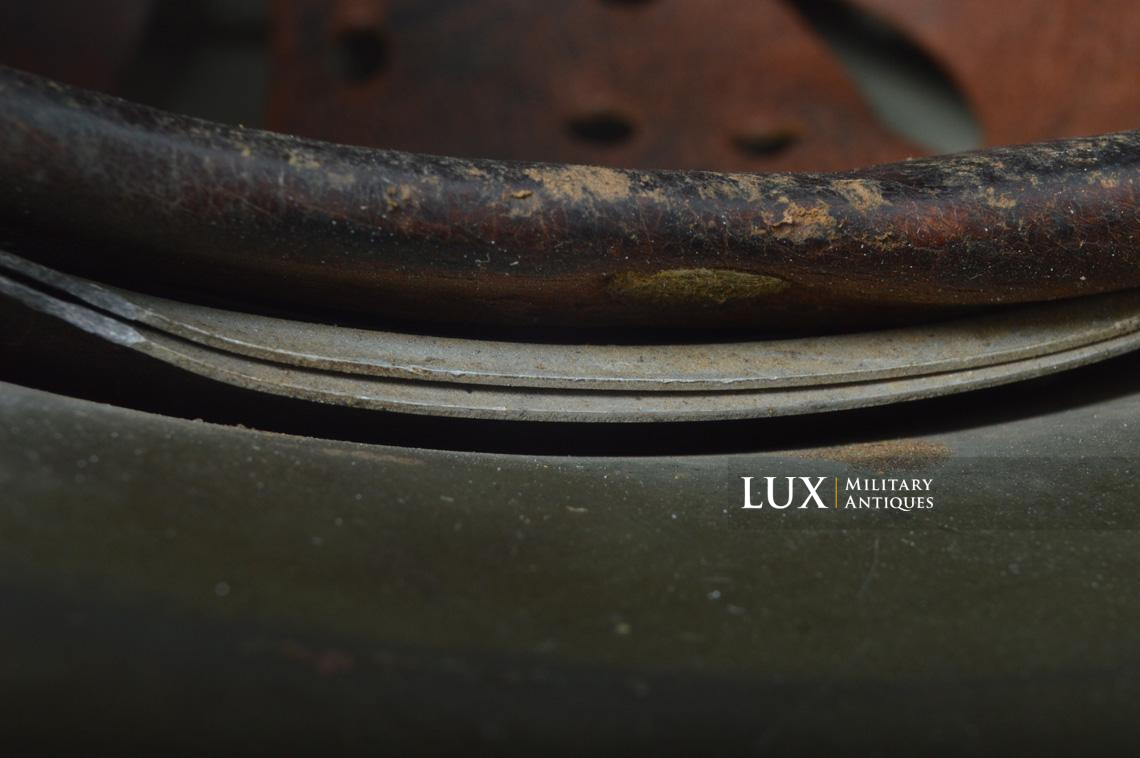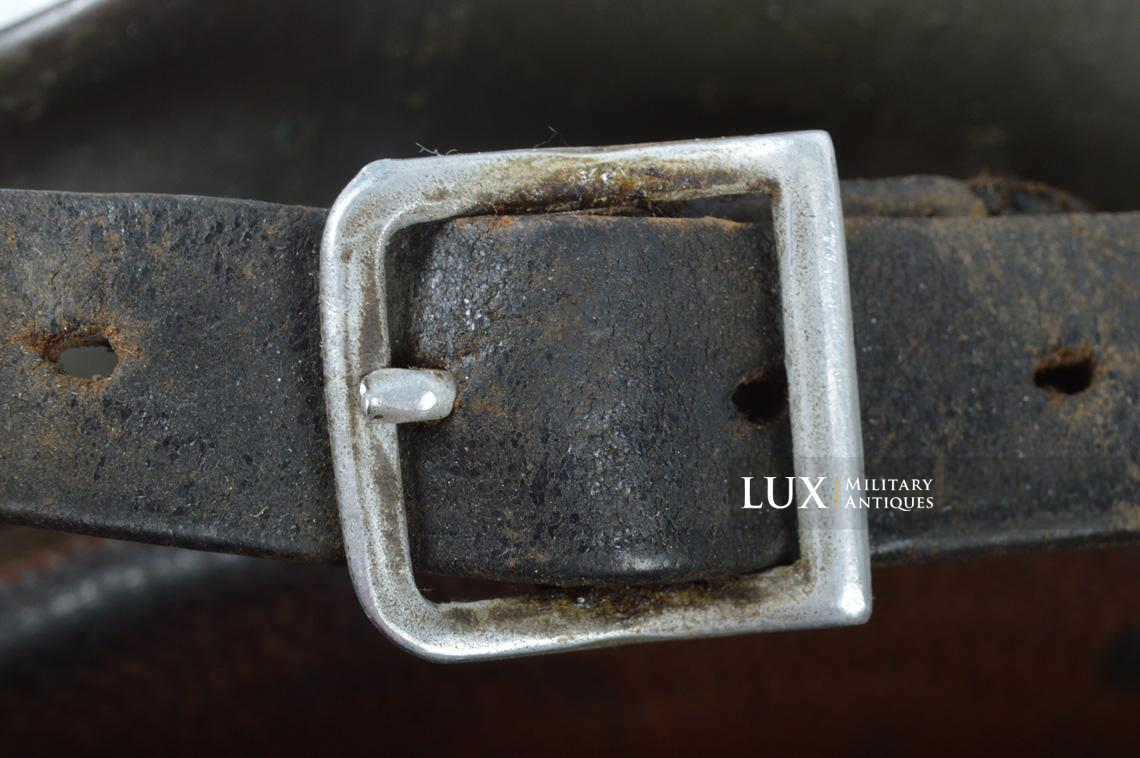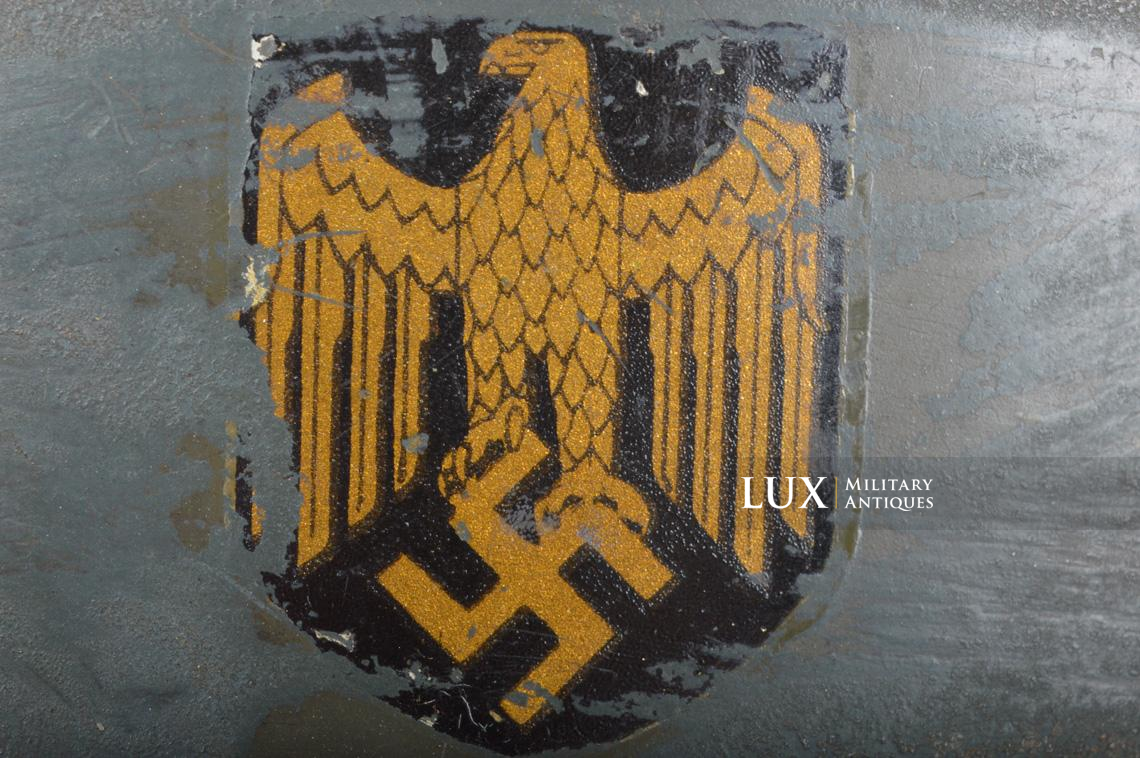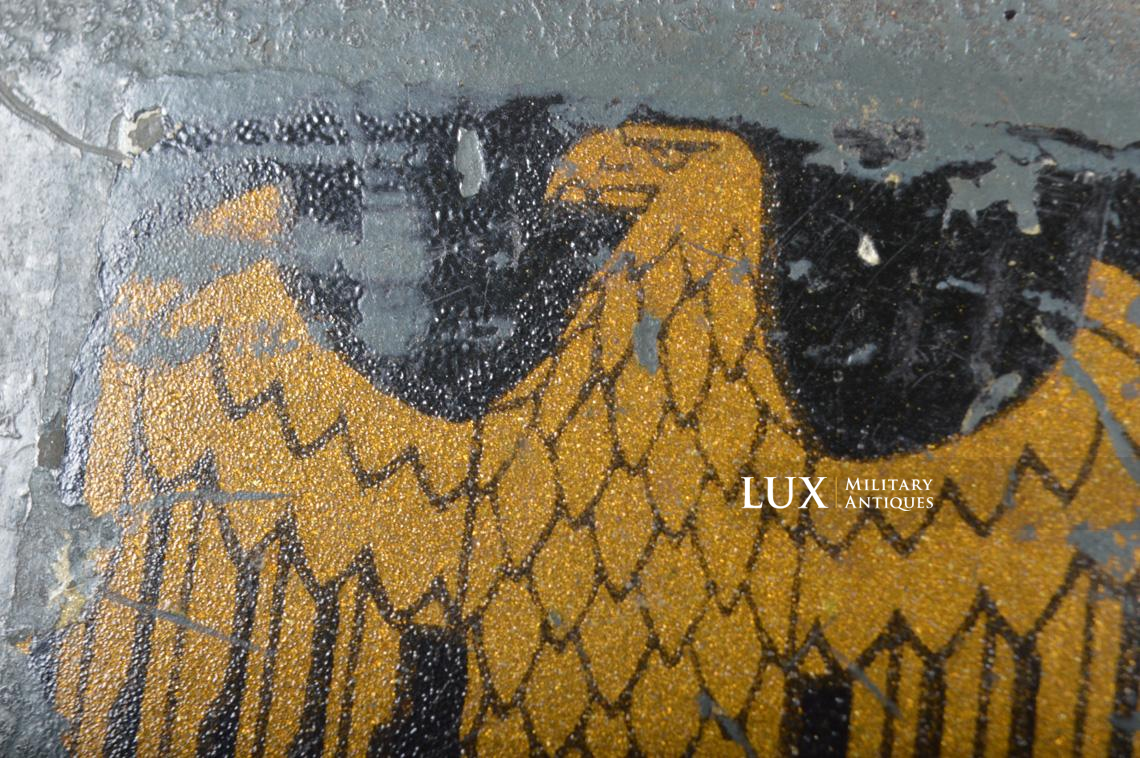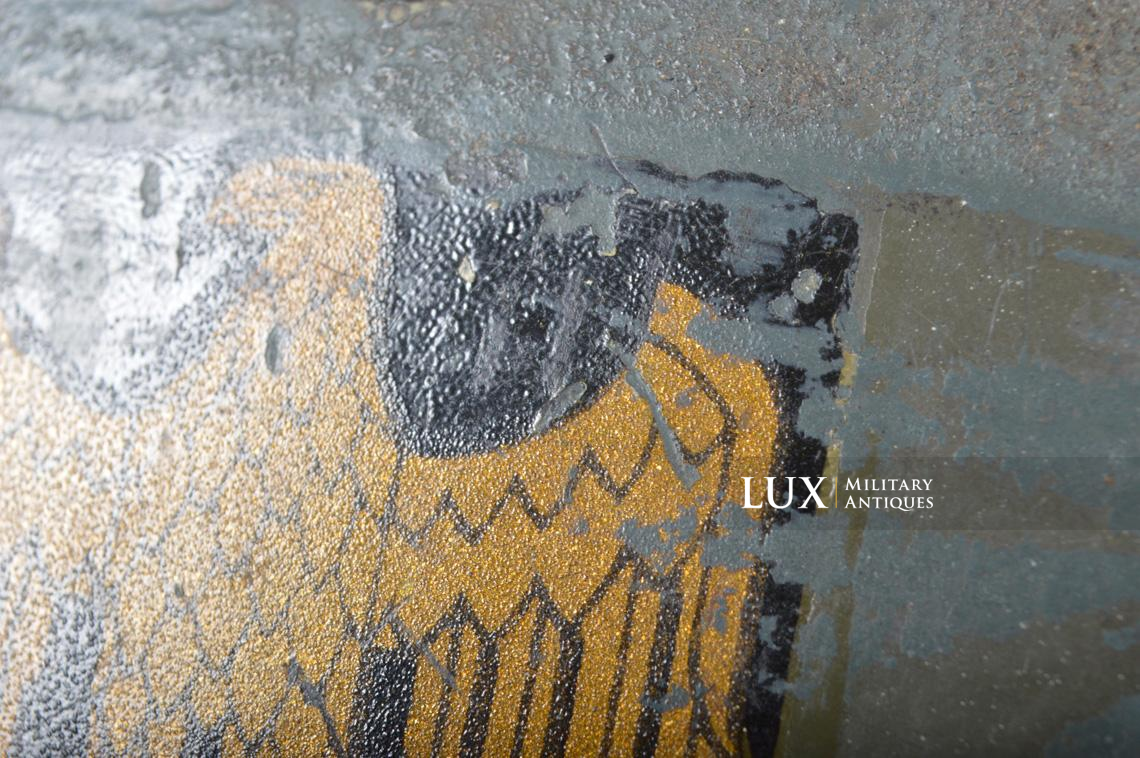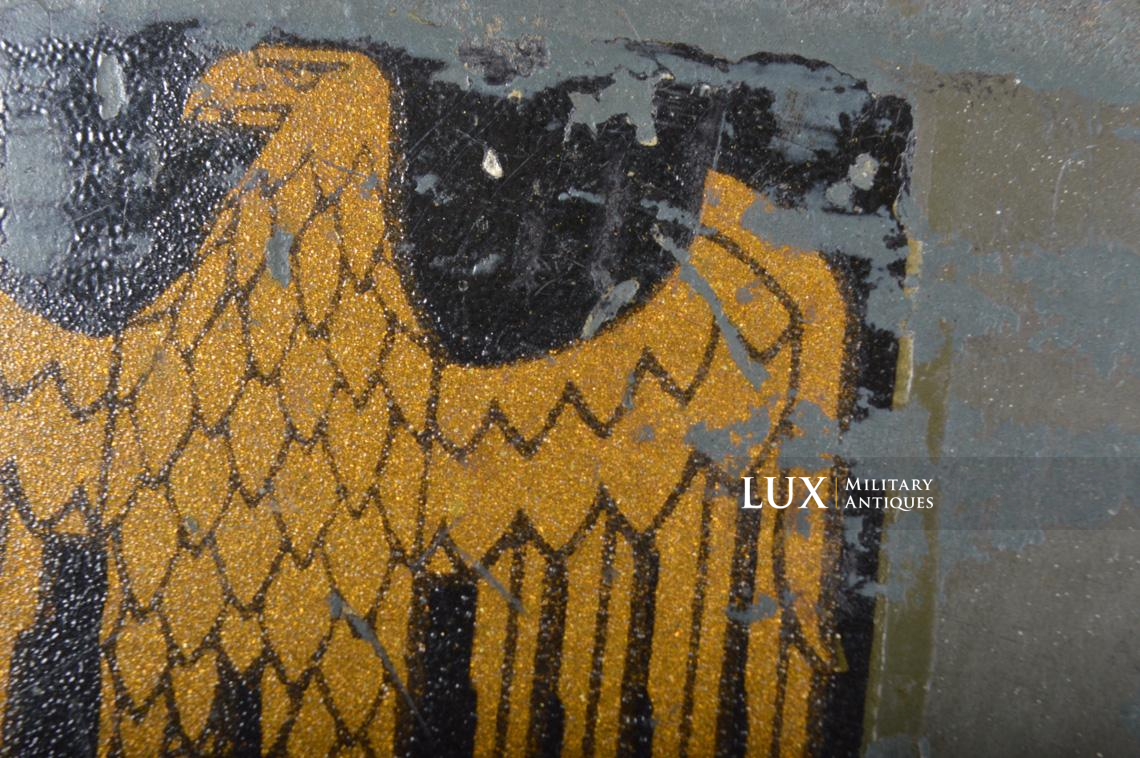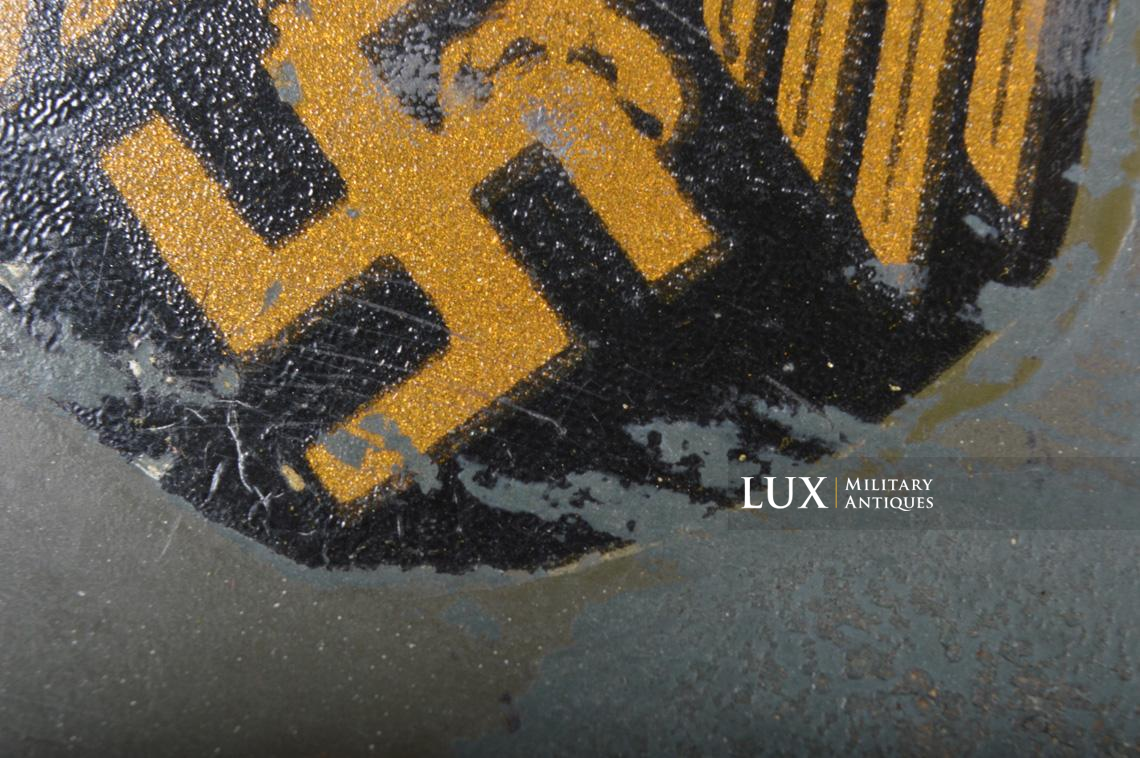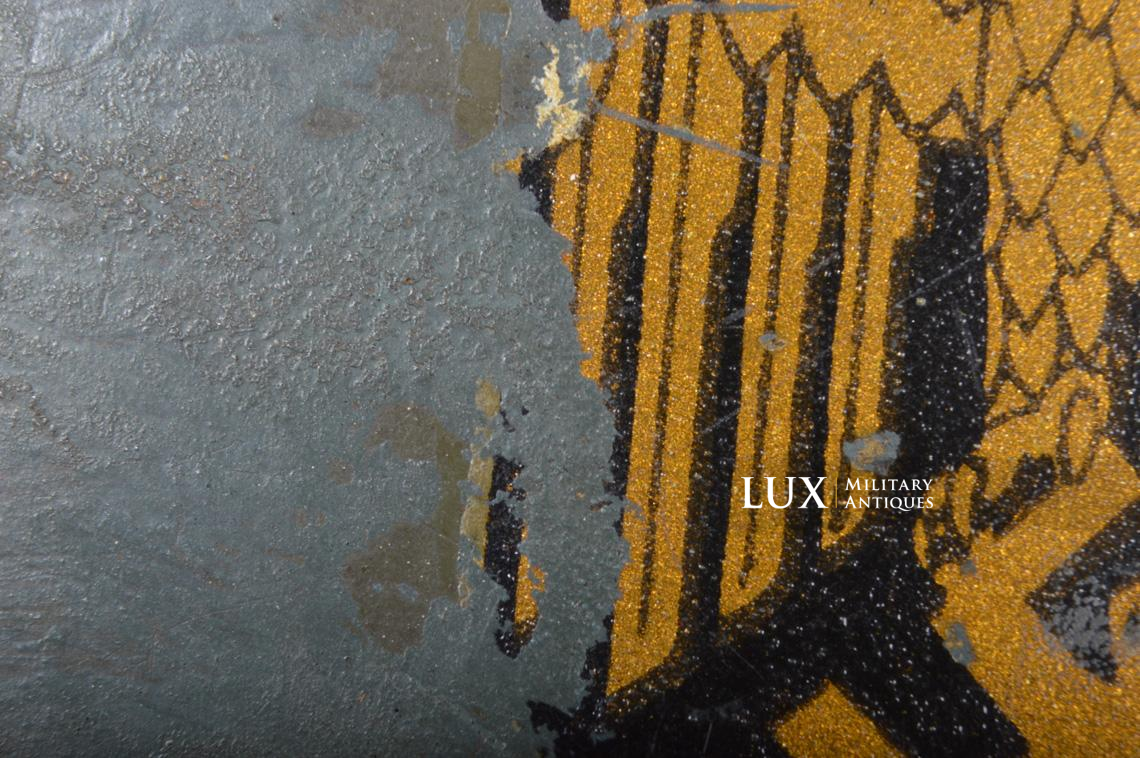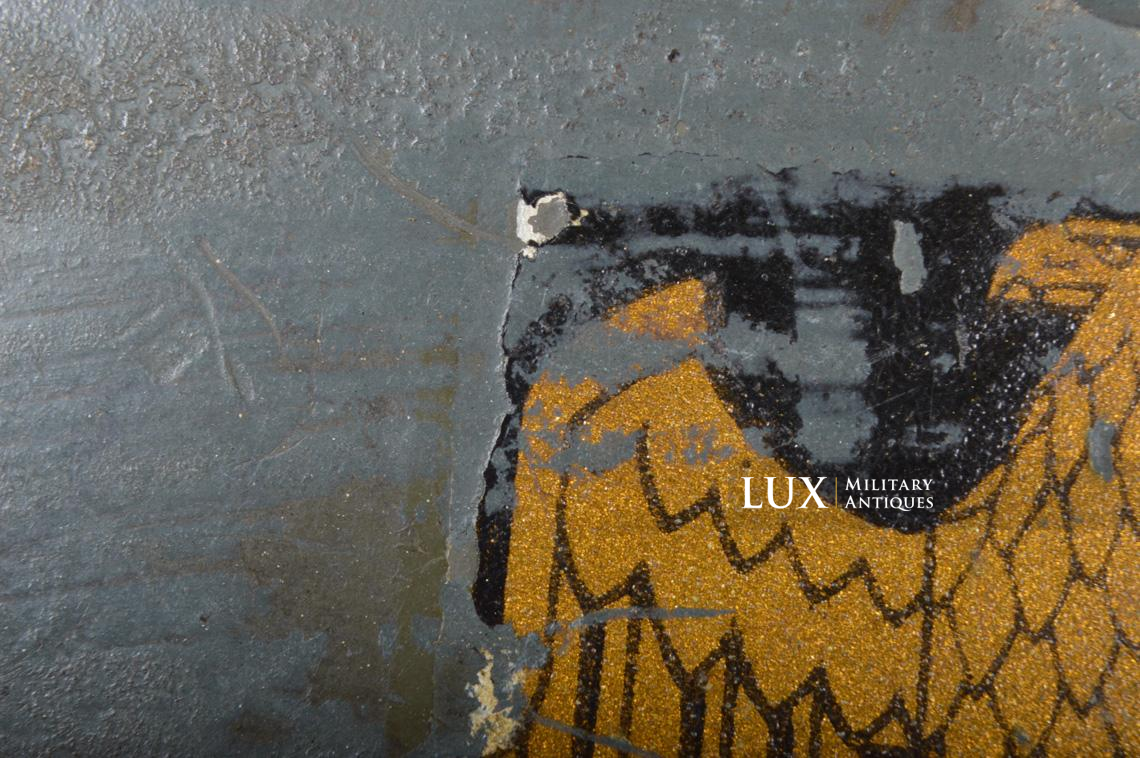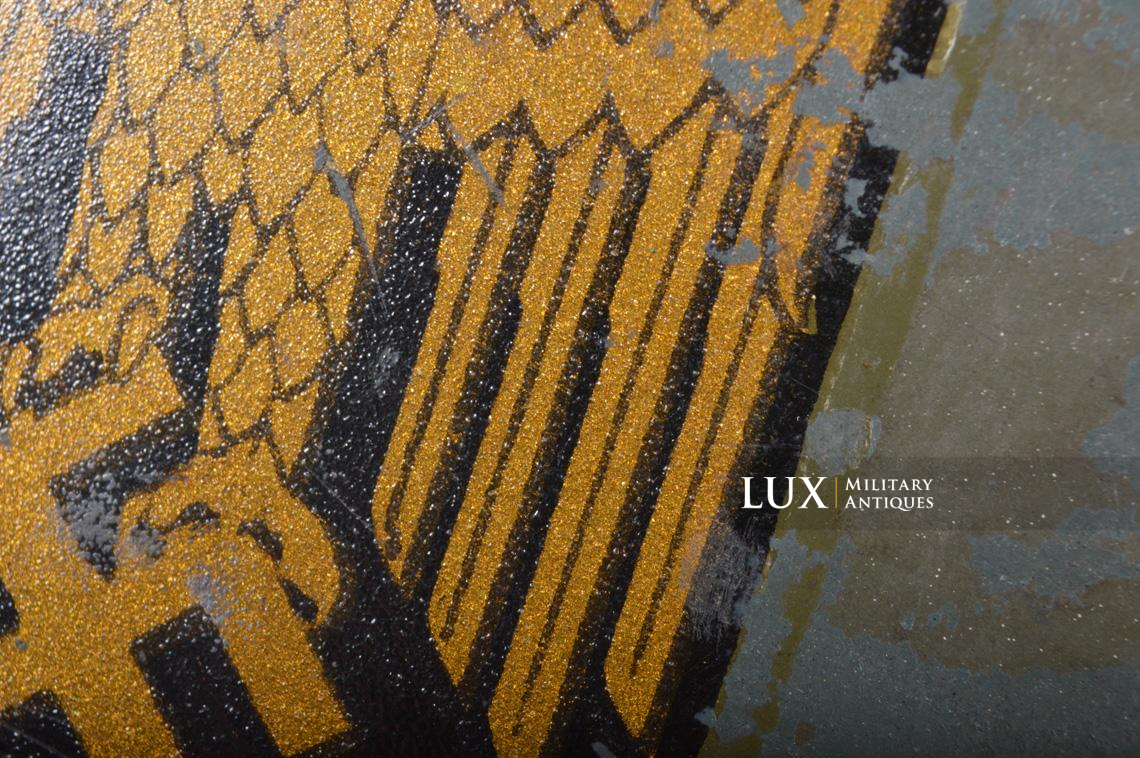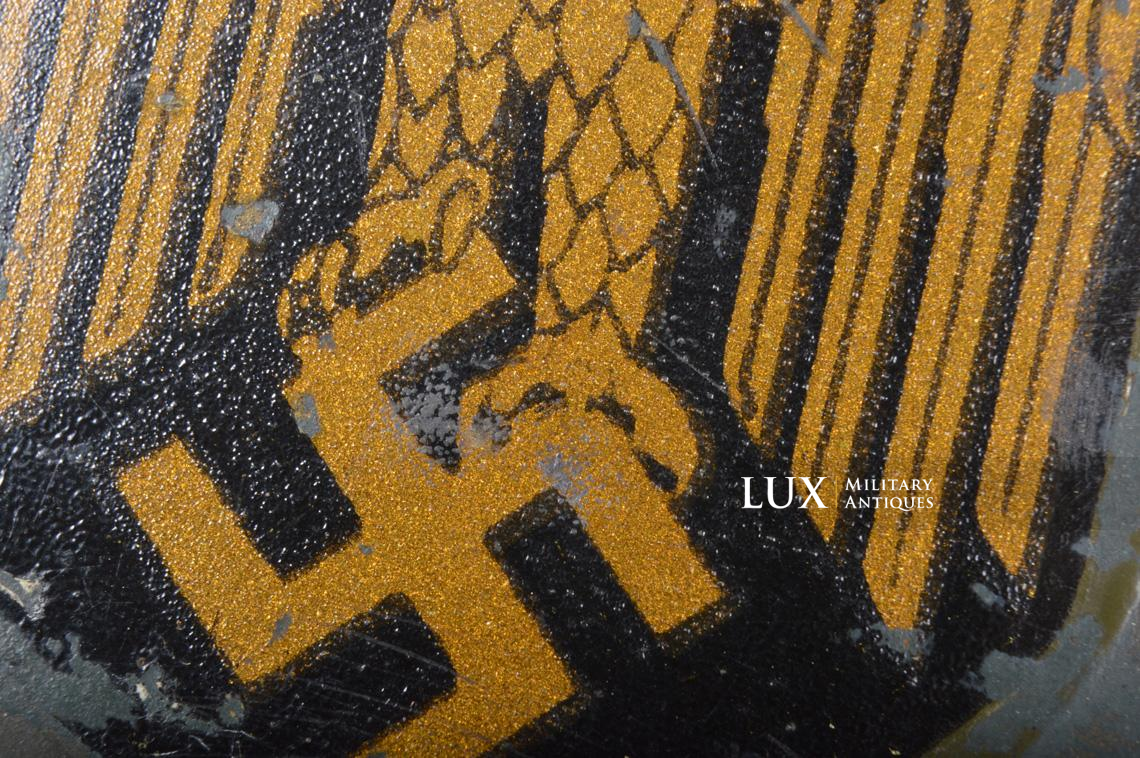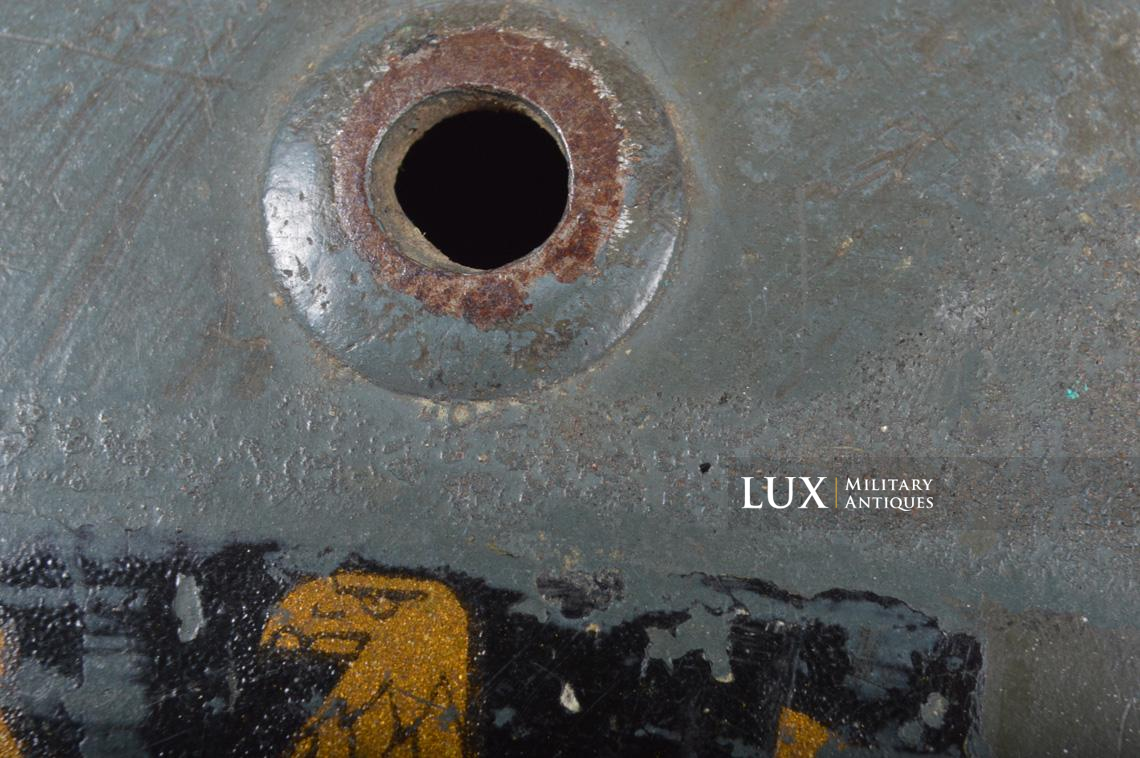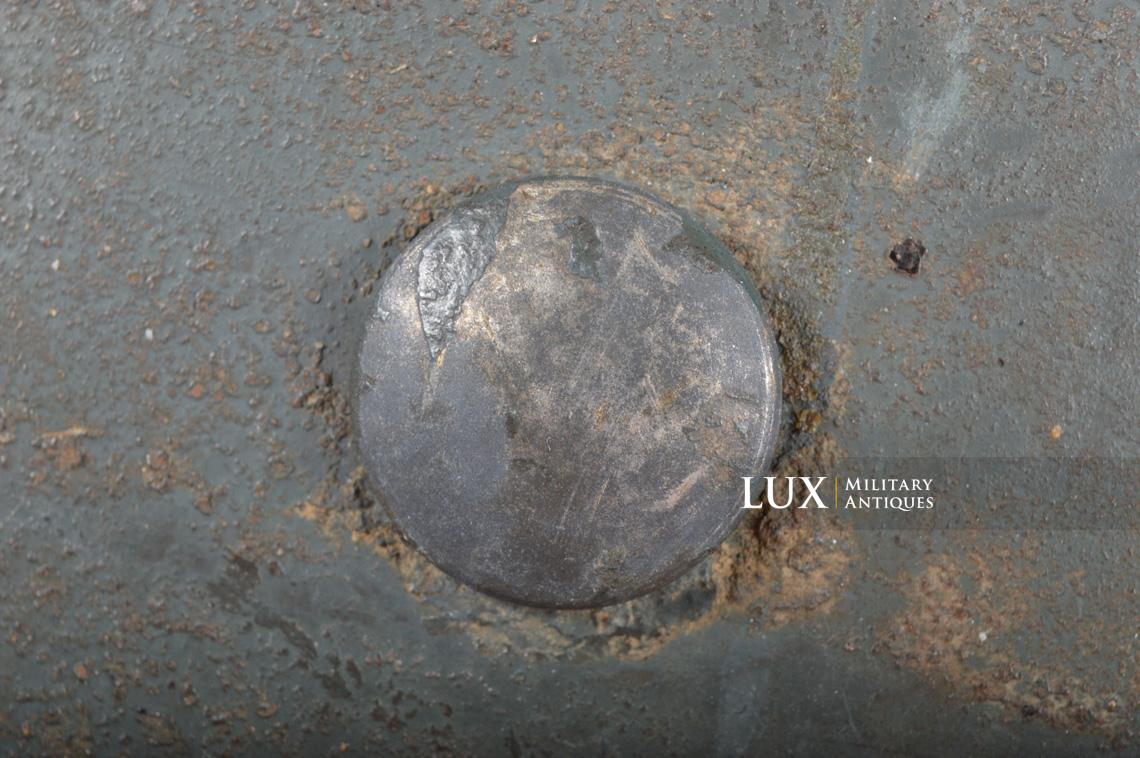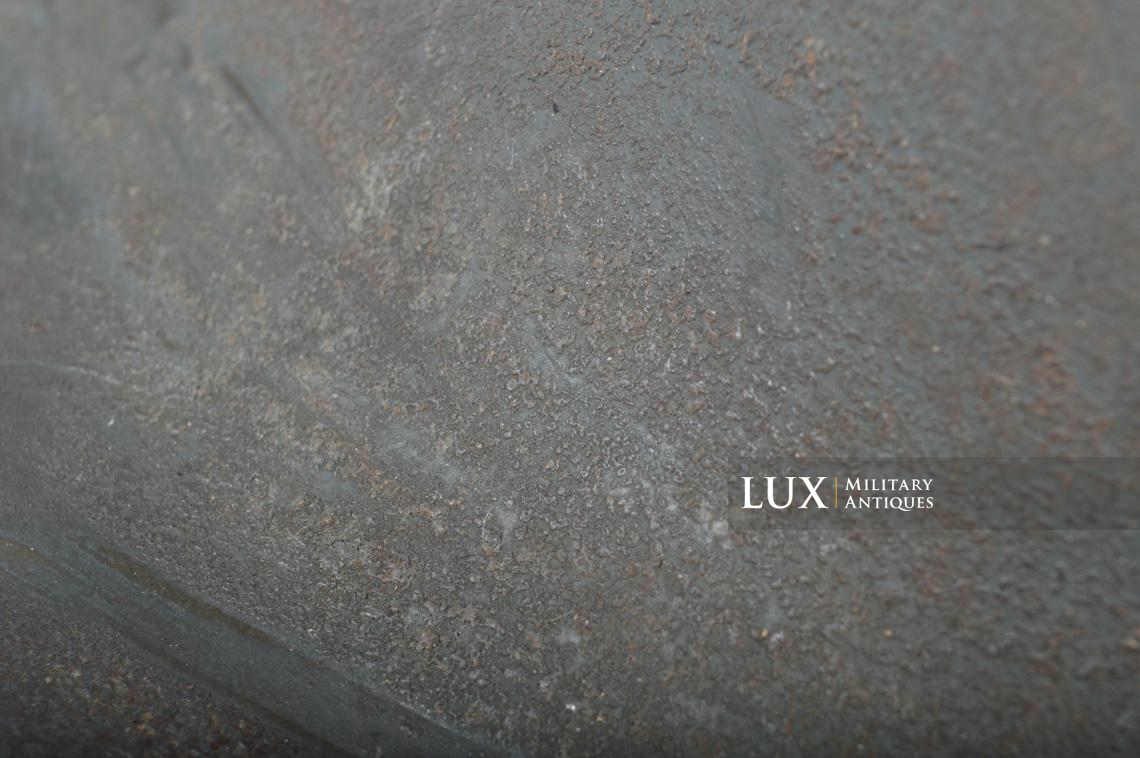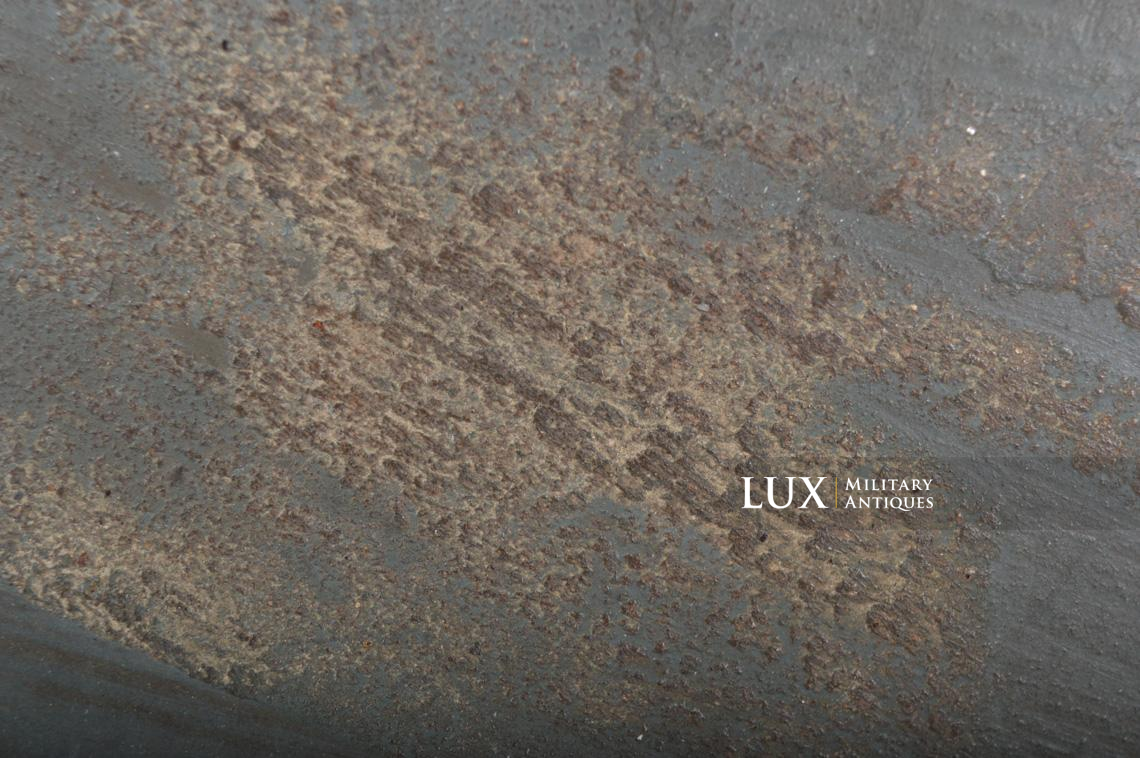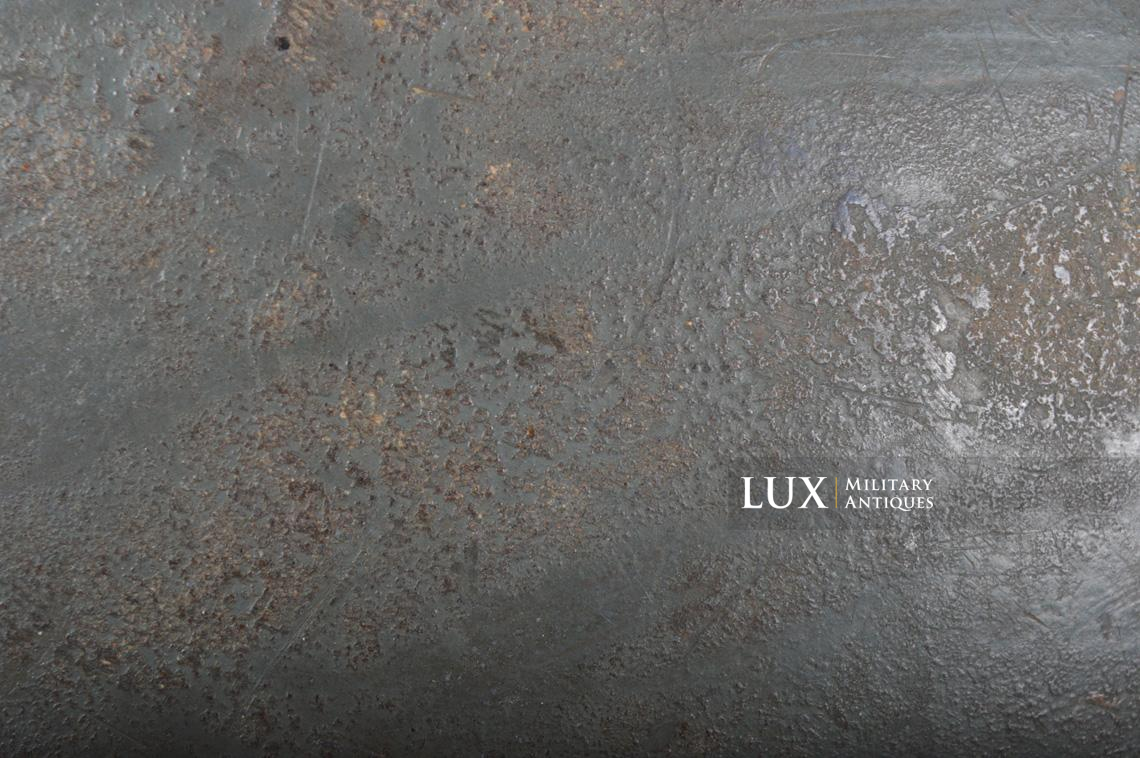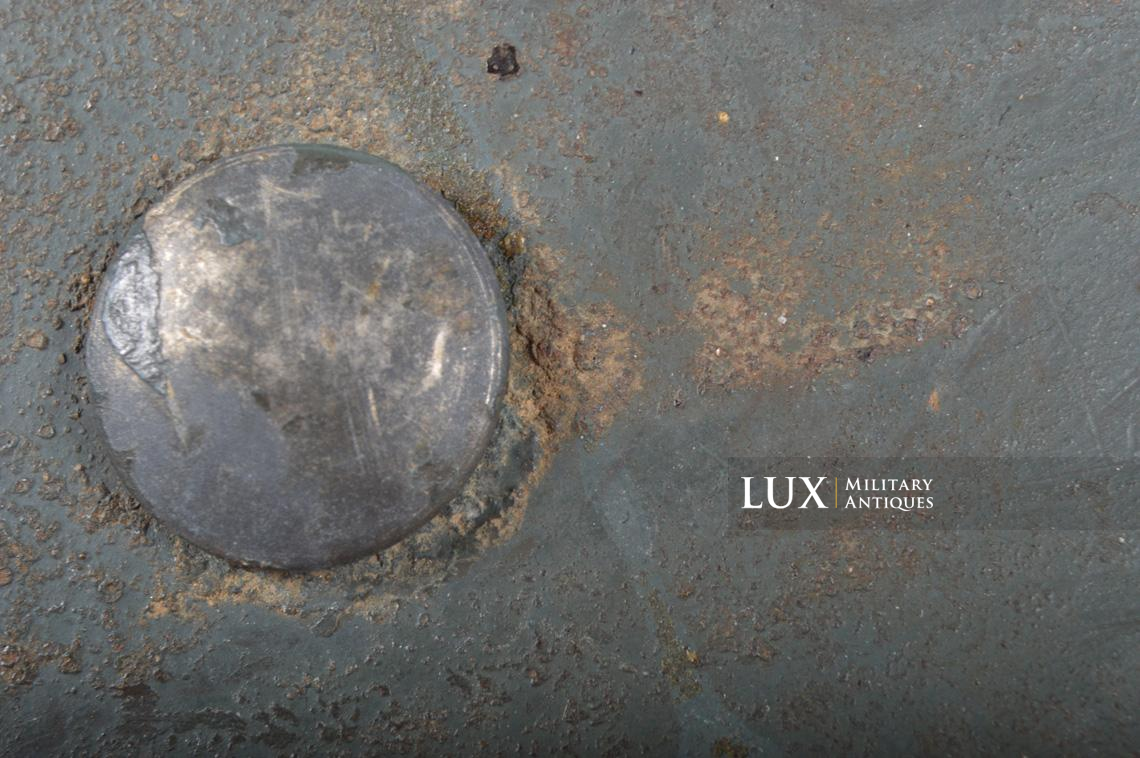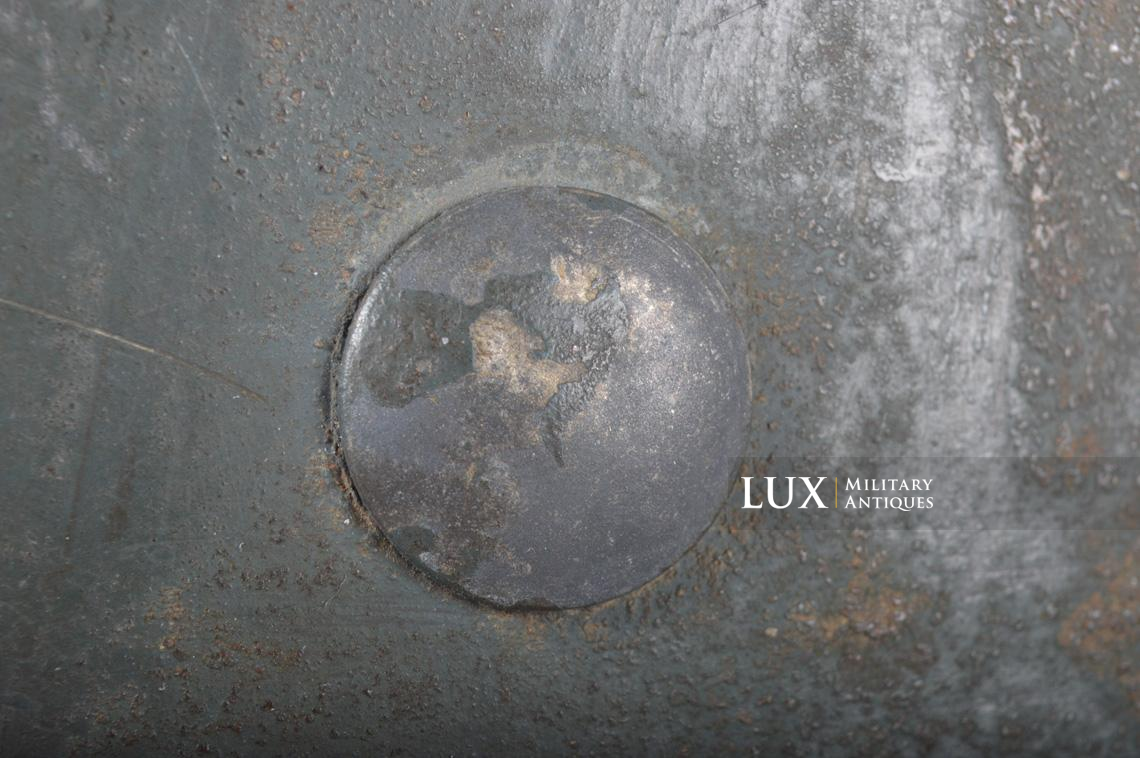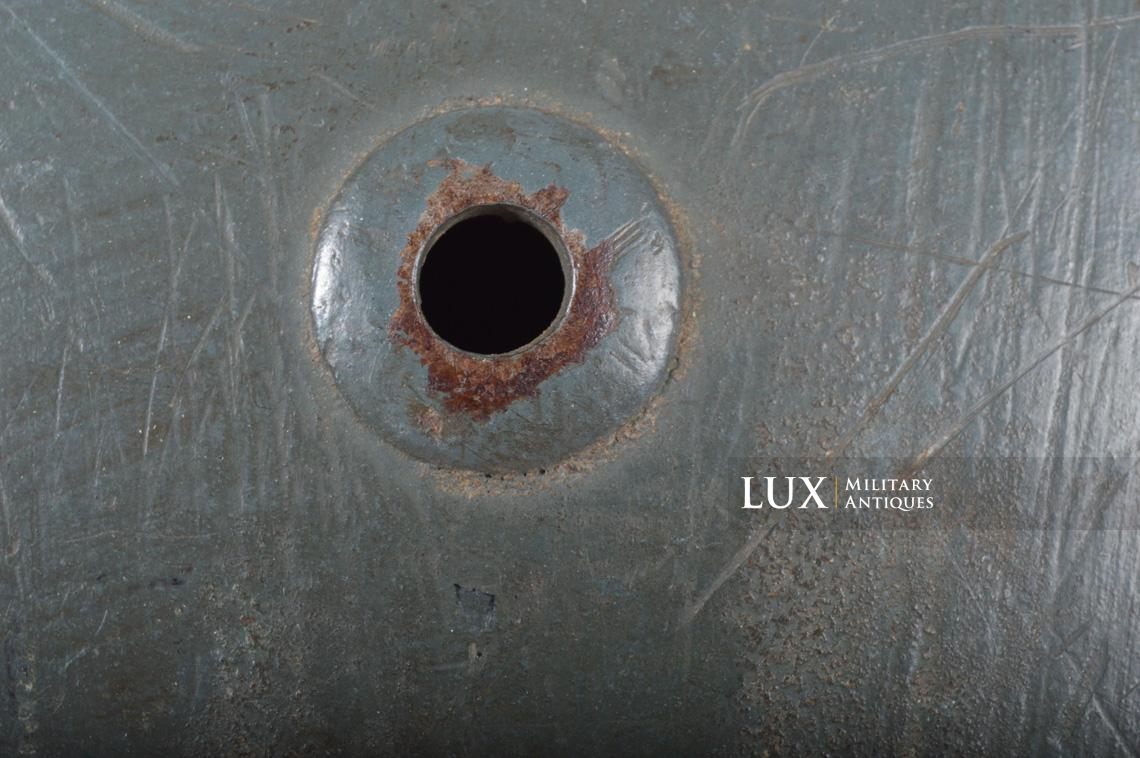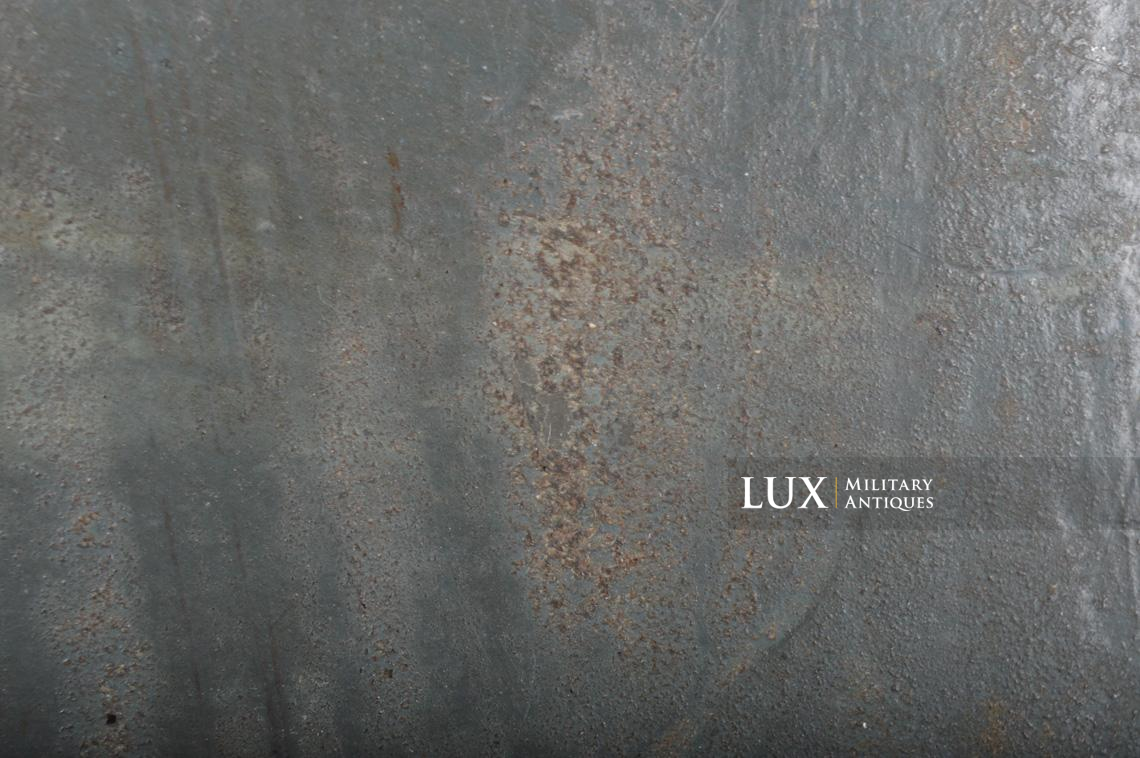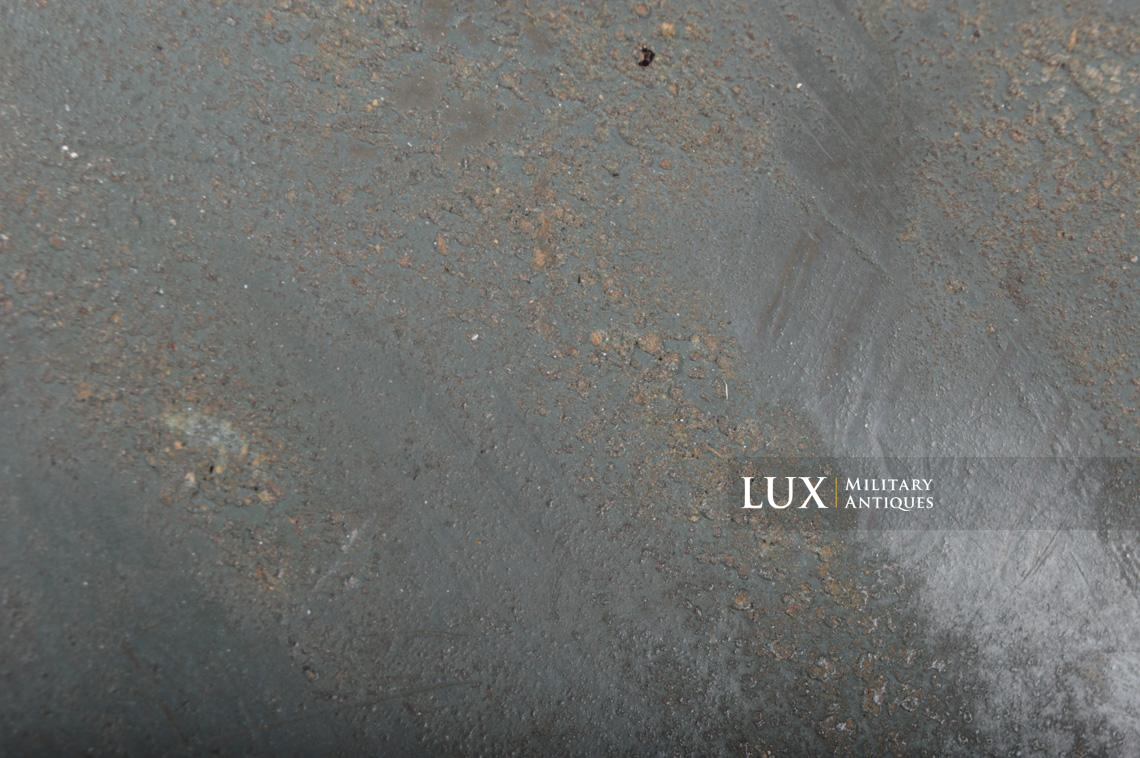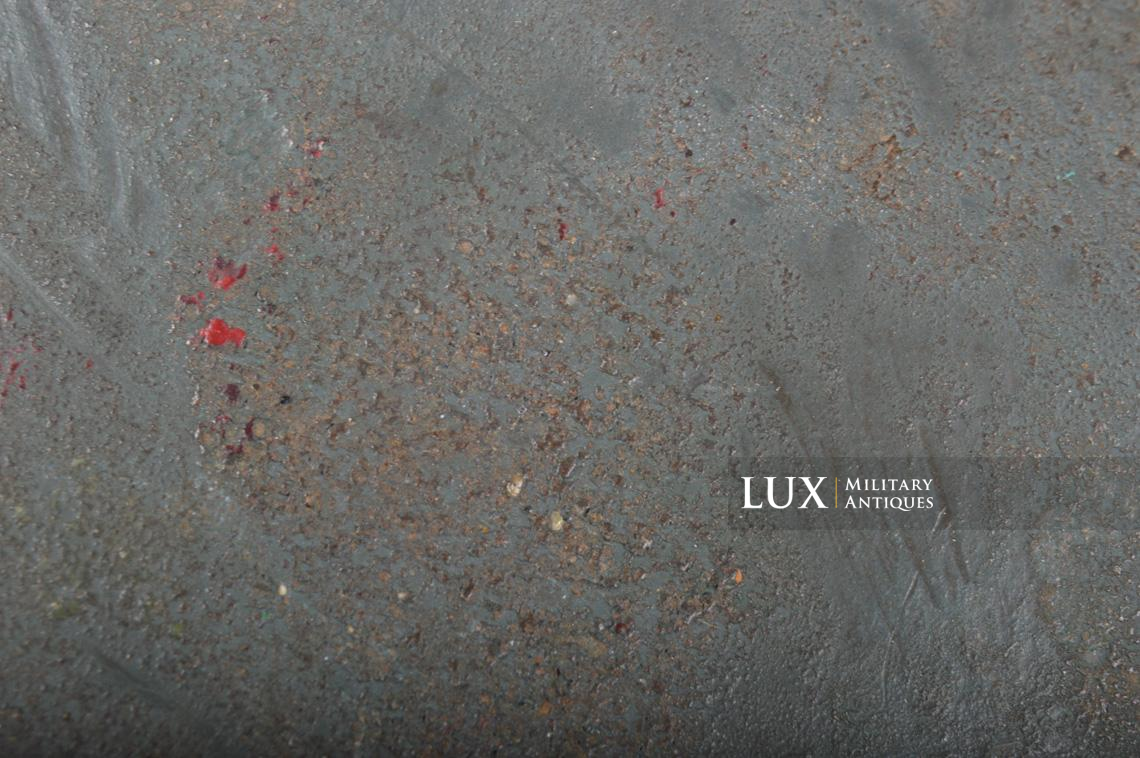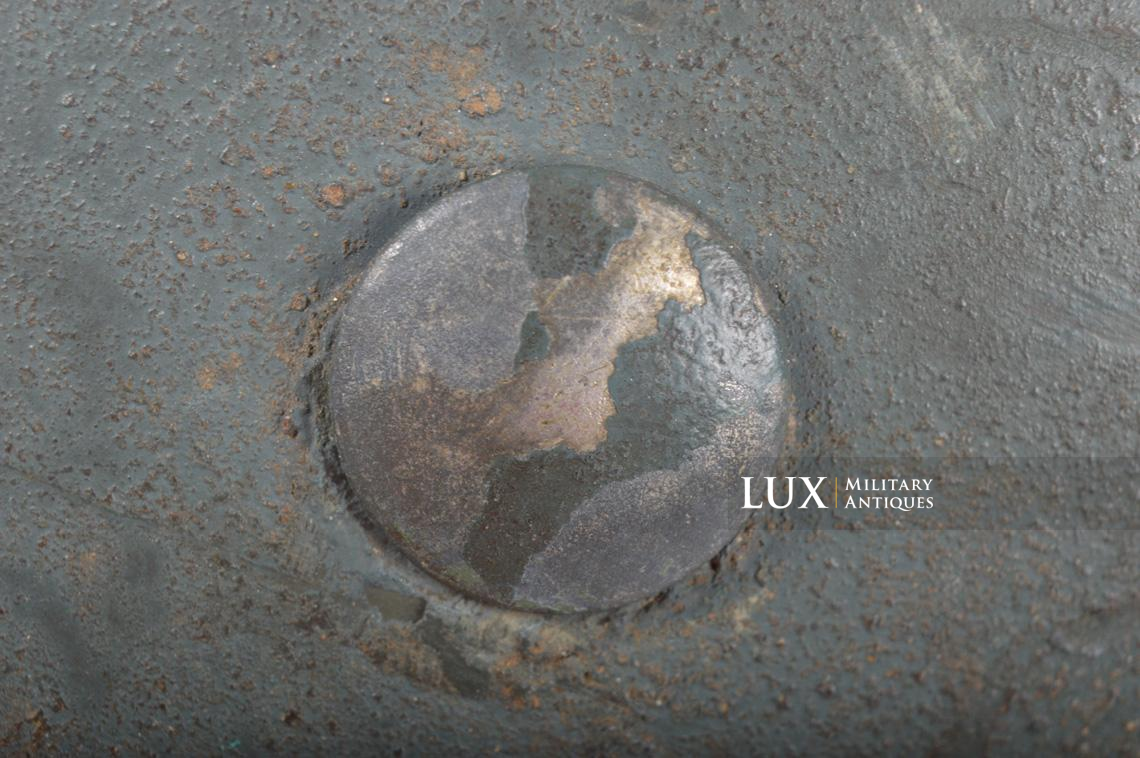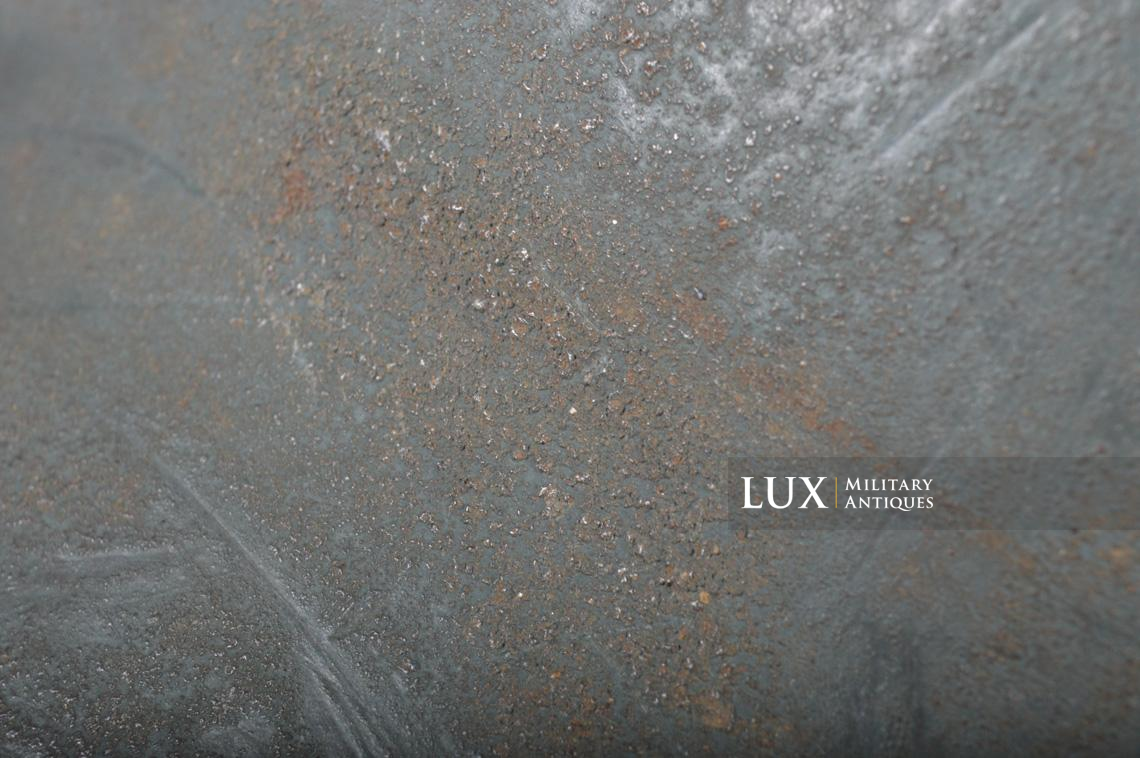 Guarantee
The items presented for sale by Lux Military Antiques are historical authentic period pieces. We are highly recognized by all our customers for our quality and authenticity of all the items presented on our site. We can issue a certificate of authenticity for each item ordered if desired. This can be done by simply choosing the "With Certificate of Authenticity" purchase option before placing an order. This can be useful for insurance purposes or for future selling of the item.
Payment Method
All payments are to be made in Euros (€). We accept various payment forms including: bank transfers , PayPal, cash payments, as well as credit cards. Credit card payments can be made on our site provided by Ingenico ePayments Security System.
Shipping Method
Shipping costs are automatically calculated based on the total weight/dimensions of the parcel and its delivery address. Deliveries are sent by the company TNT with the ability to track the package to its final destination. A tracking number and signature confirmation will be provided as well. If you prefer a more secure and insured shipment method by Fedex, simply contact us, and we will submit a request for a price for your shipment.