German directional sign « HUY », Battle of the Bulge « Kampfgruppe Peiper »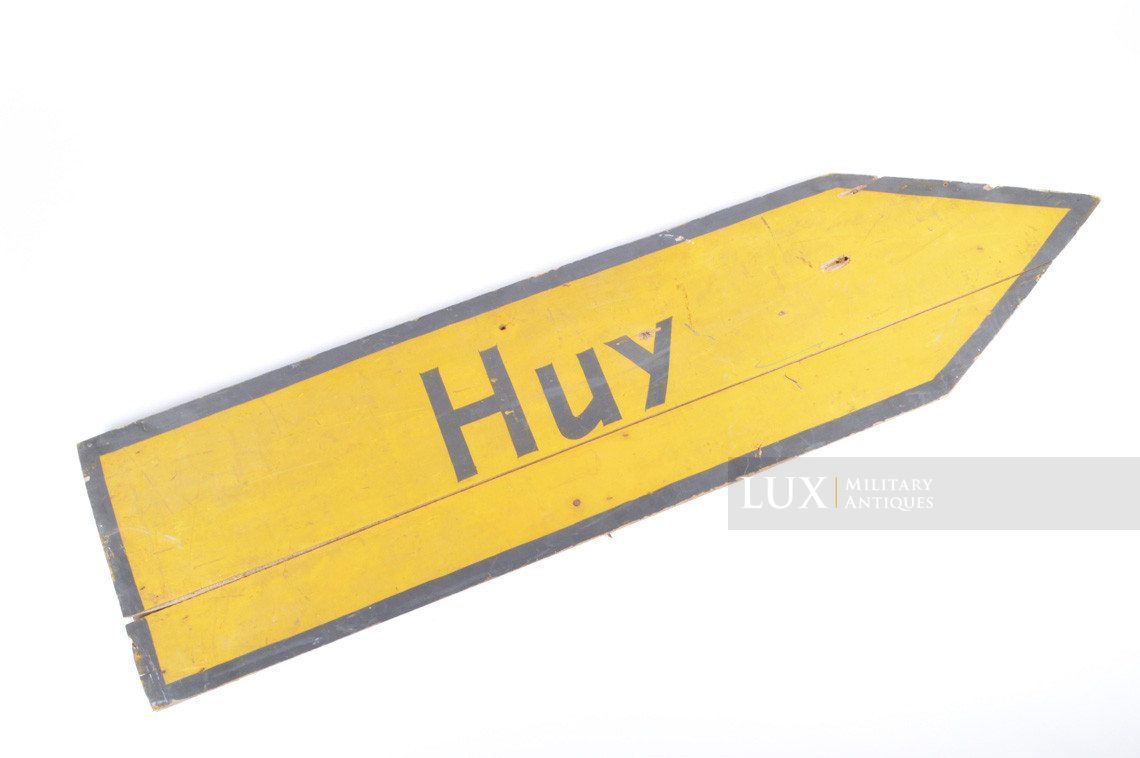 Description
A superb and very rare German directional sign indicating the city of « HUY » in Belgium. A standard and regulation military wooden sign that would have been installed uniformly throughout conquered Belgium during the occupation staring in 1940. These signs of this design would indicate to the German soldiers the cities and villages in the nearby area. Constructed from multiple thick wooden panels and painted in a highly visible yellow background with black lettering and border. Dimensions: 33x133cm. It is riddled with shrapnel with several larger hits penetrating completely through while the smaller shrapnel areas still retain the metal embedded in the wood. The detailed photos below show this clearly. 

On December 16th 1944, Adolf Hitler launches his last great offensive. His intentions was to recapture the swiftly the port of Antwerp and divide the Allies into two sections. With time against the massive force pressure was added to quickly capture and retain the key bridges of the Meuse river between « HUY » » and « LIEGE ». This mission was given to « KAMPFGRUPPE PEIPER ». Unfortunately the plan did not proceed as planned with Peiper and his men stopped at « LA GLEIZE » by the American troops and having to abandon their vehicles and equipment for a retreat by foot back to German lines. The operation was a failure and the bridges remained in U.S. control. This is a historic artifact directly link to the Battle of the Bulge which was at the center of the fighting.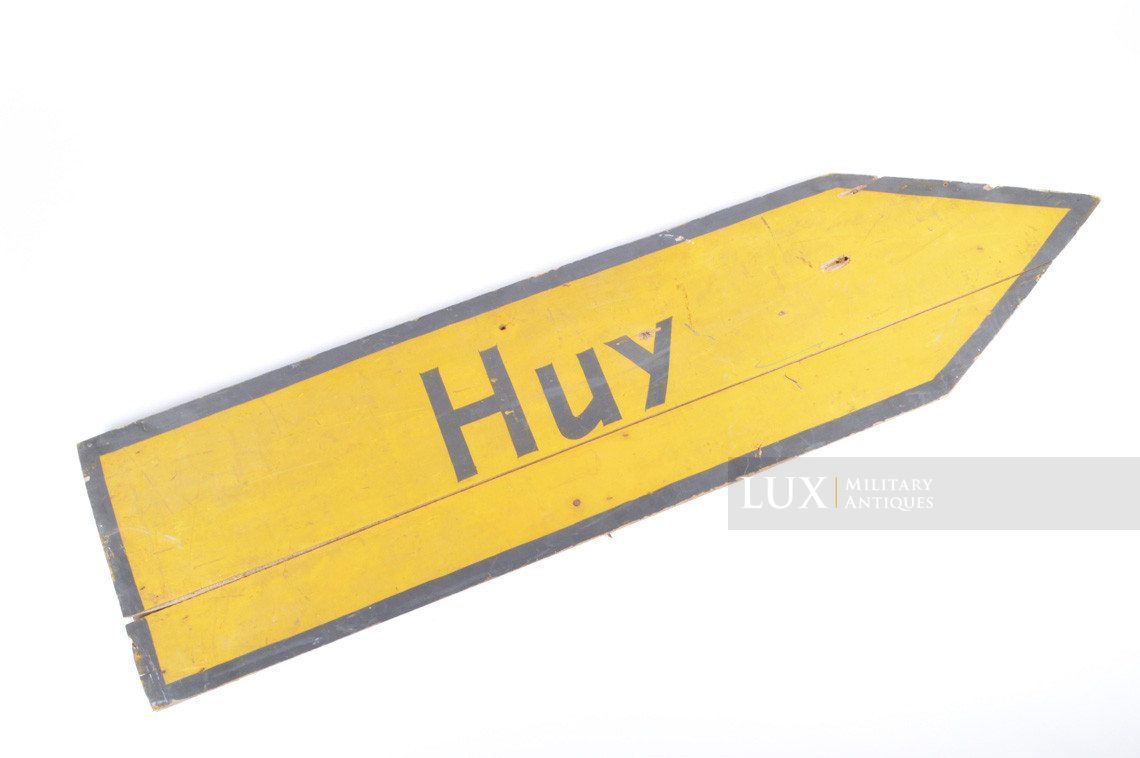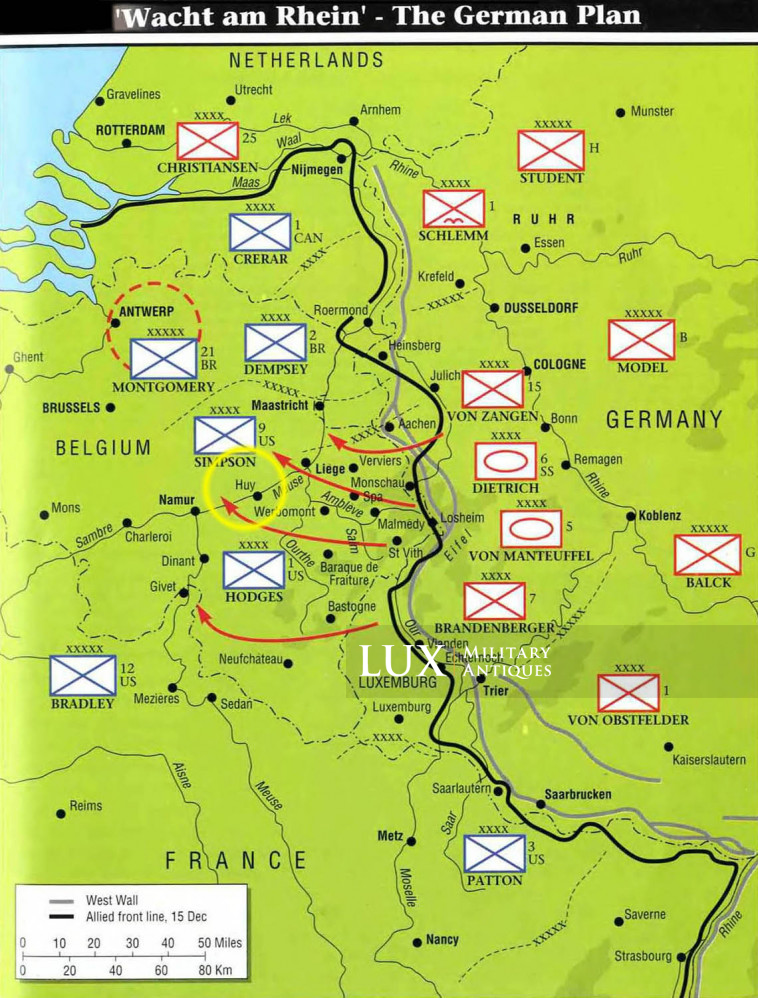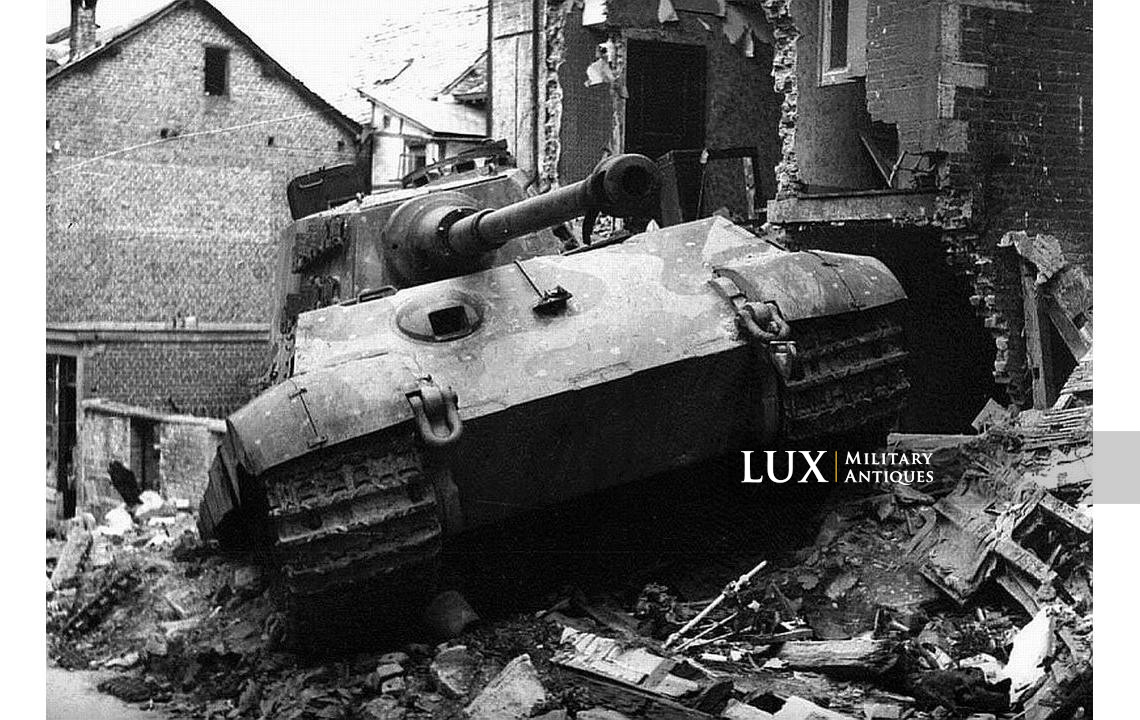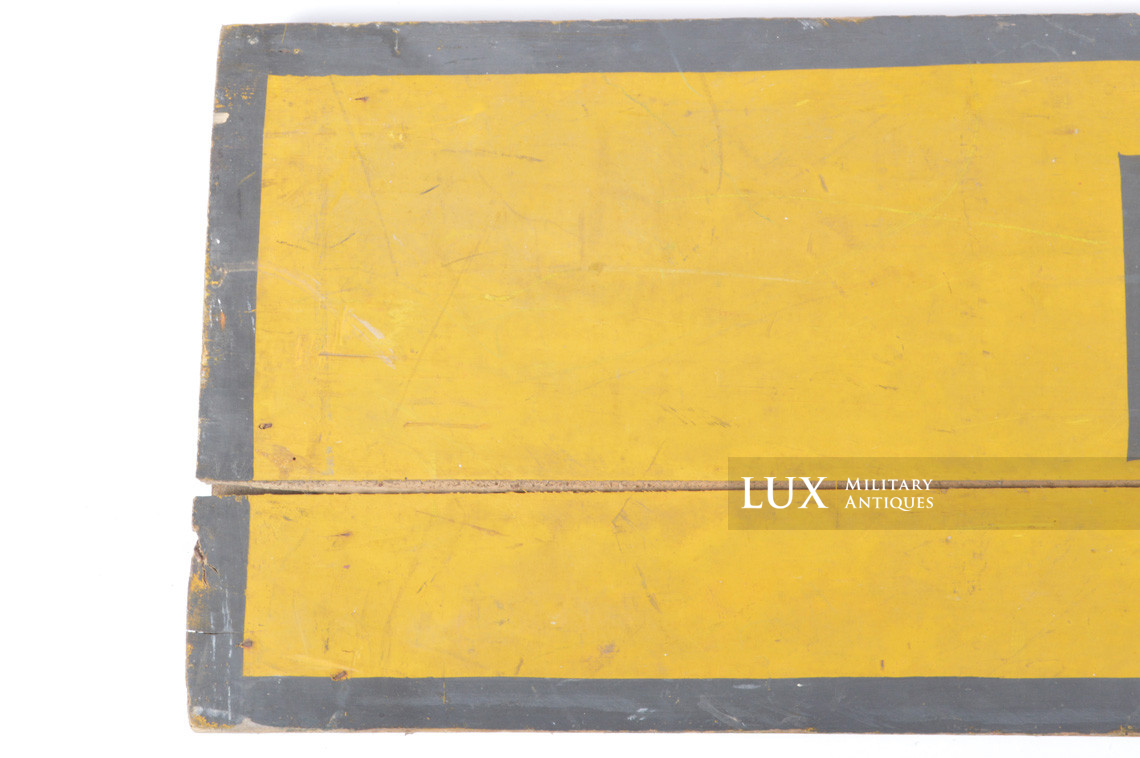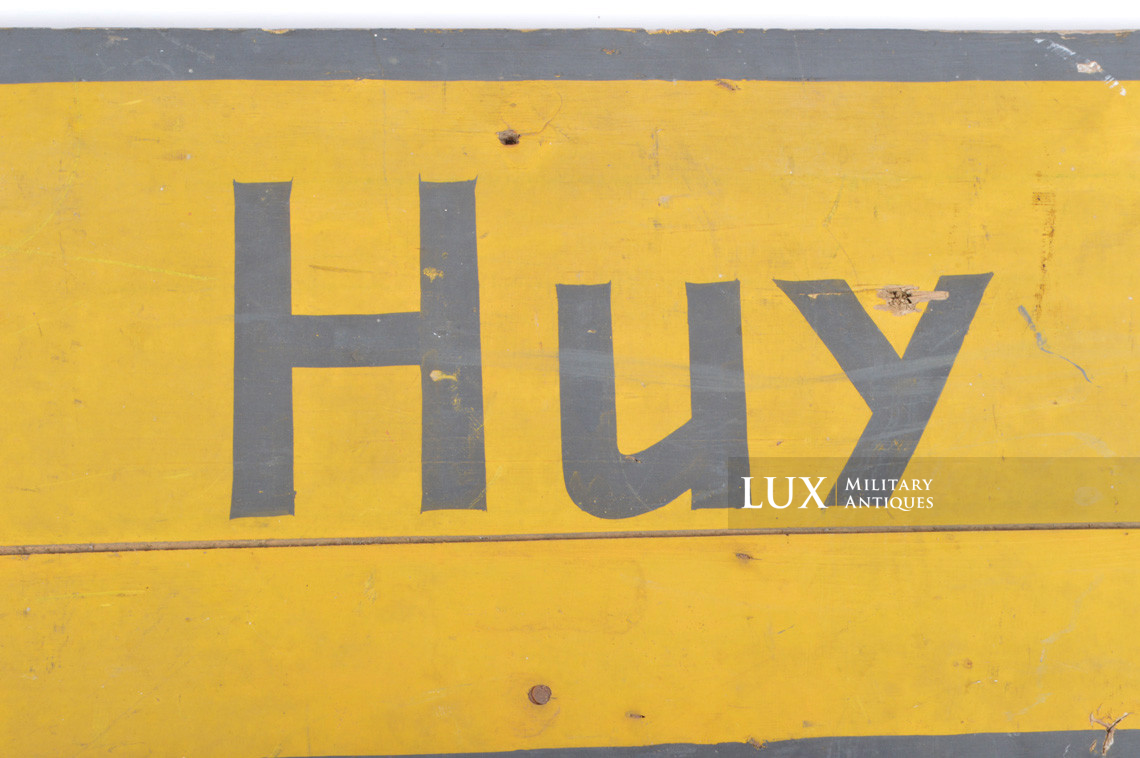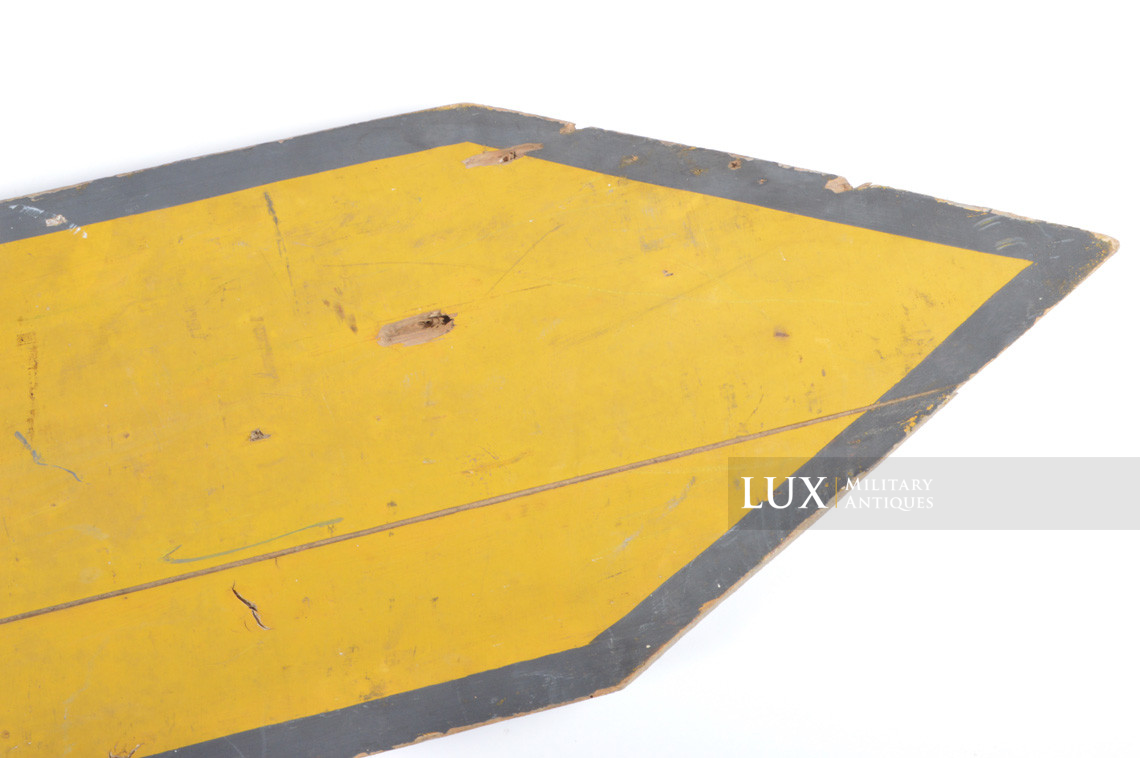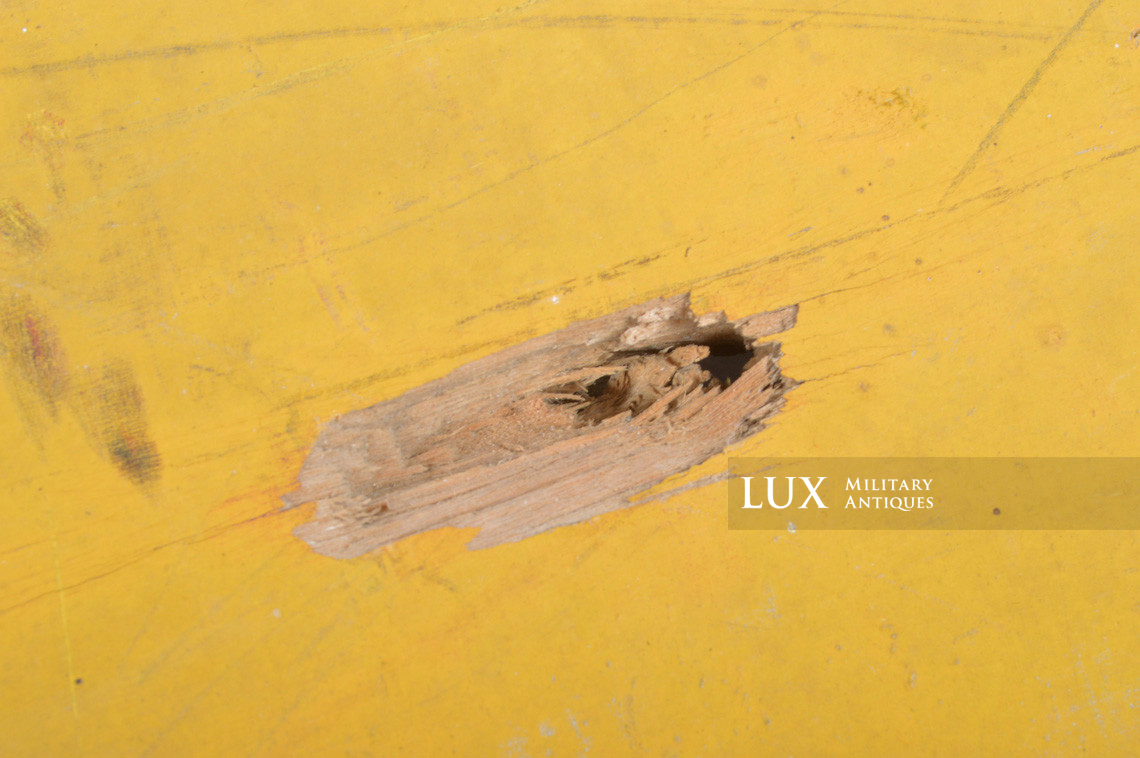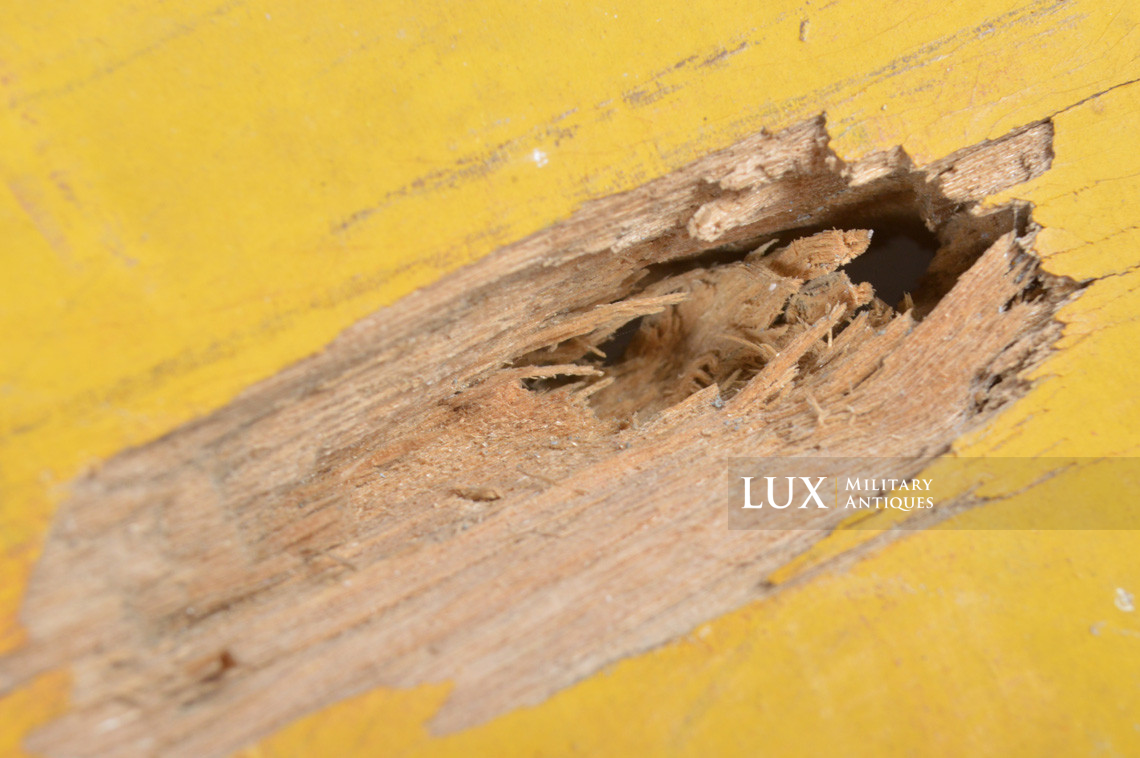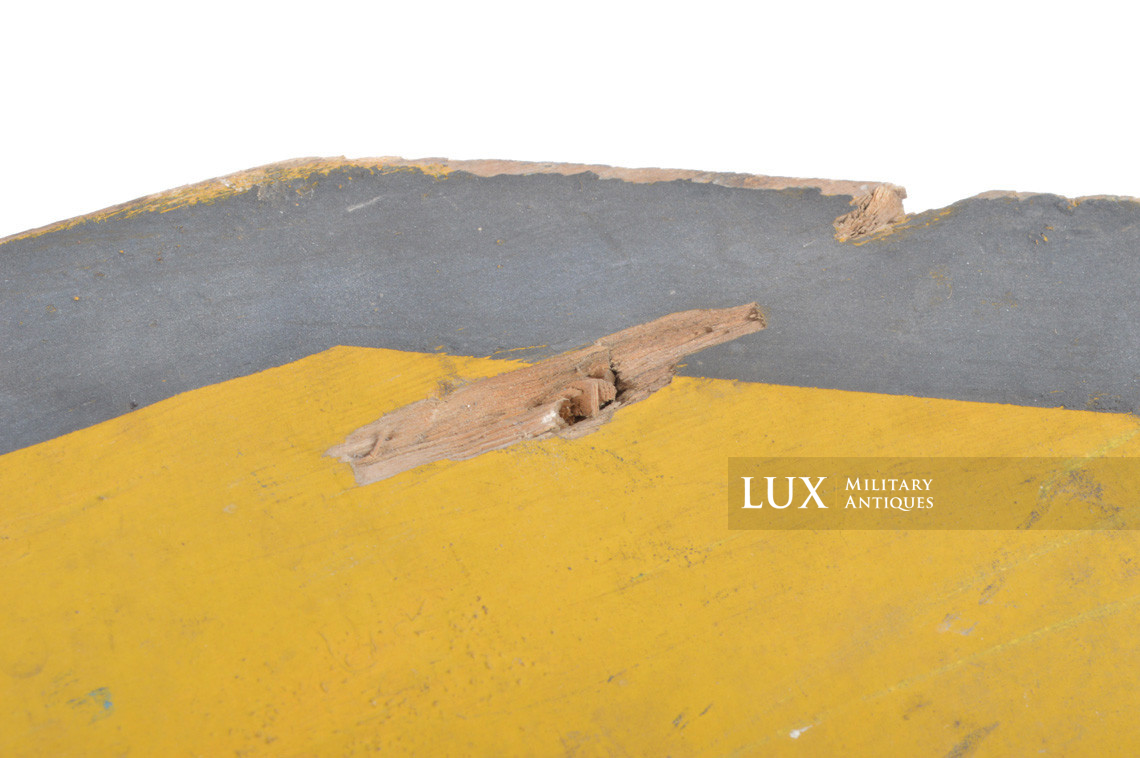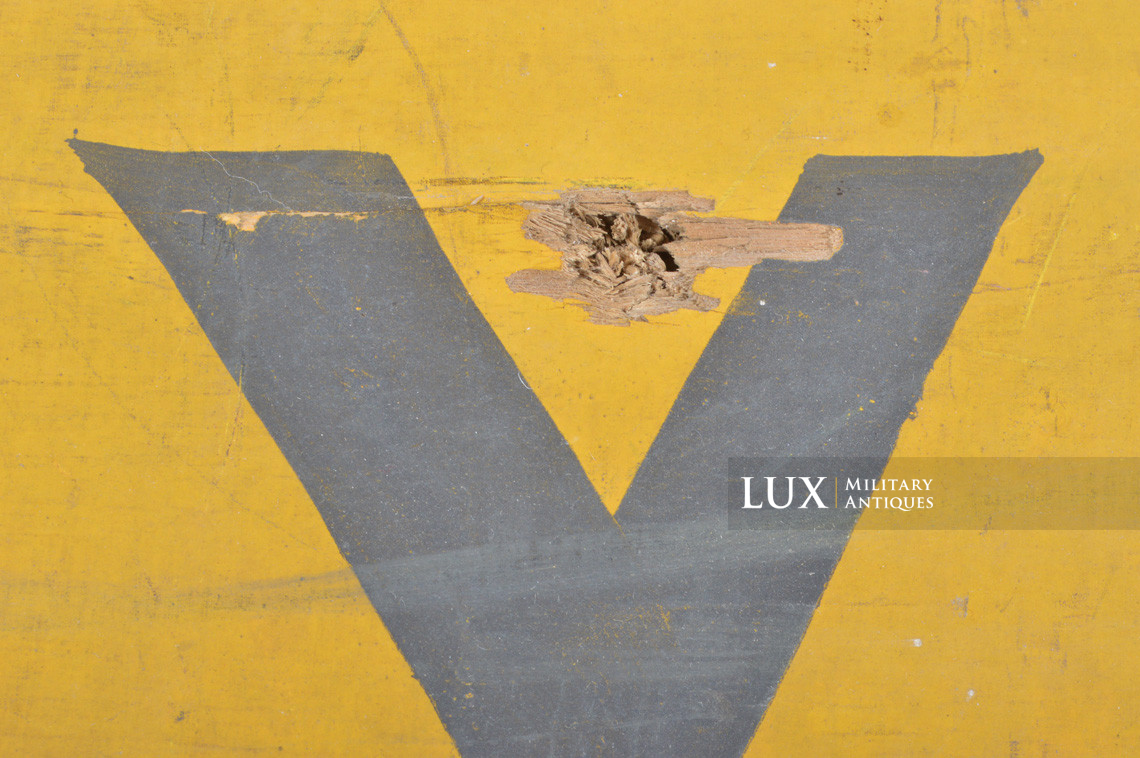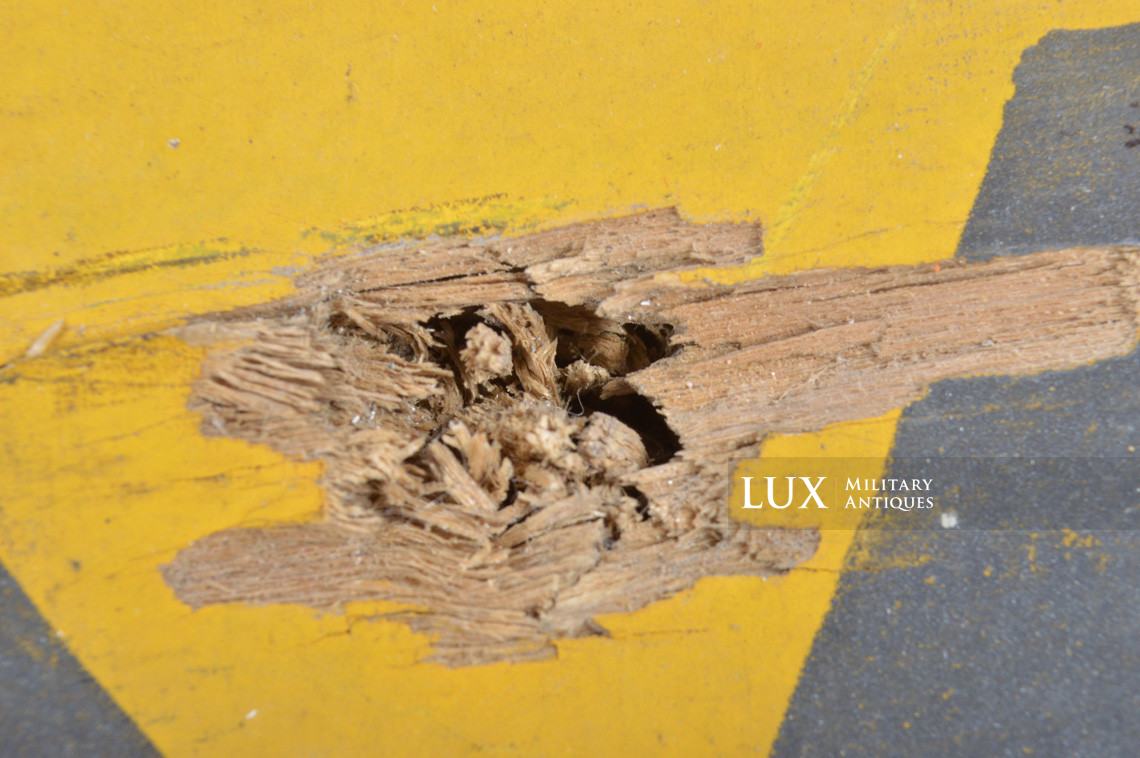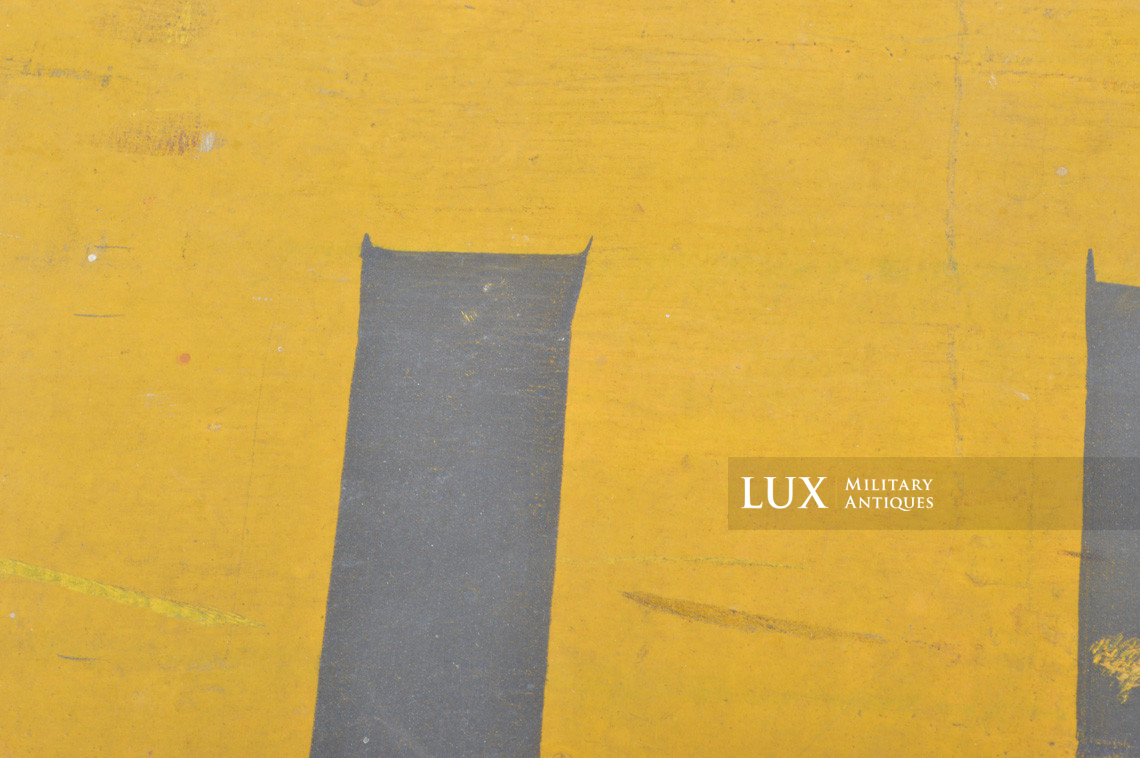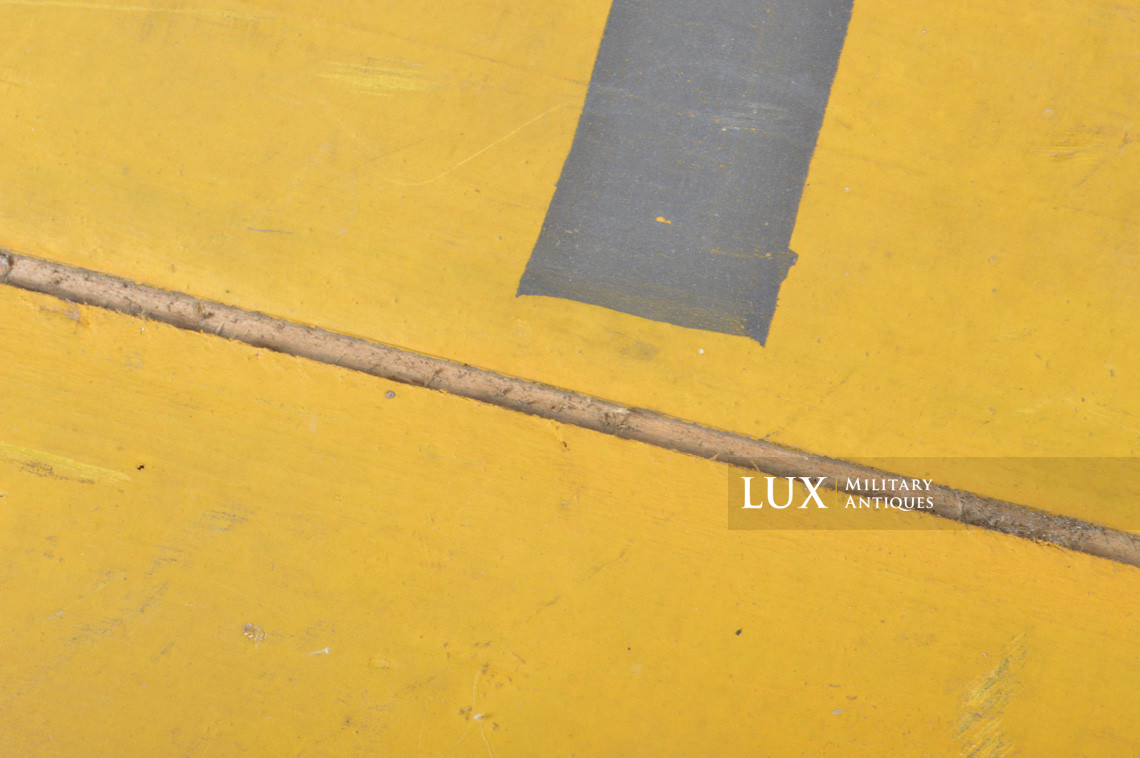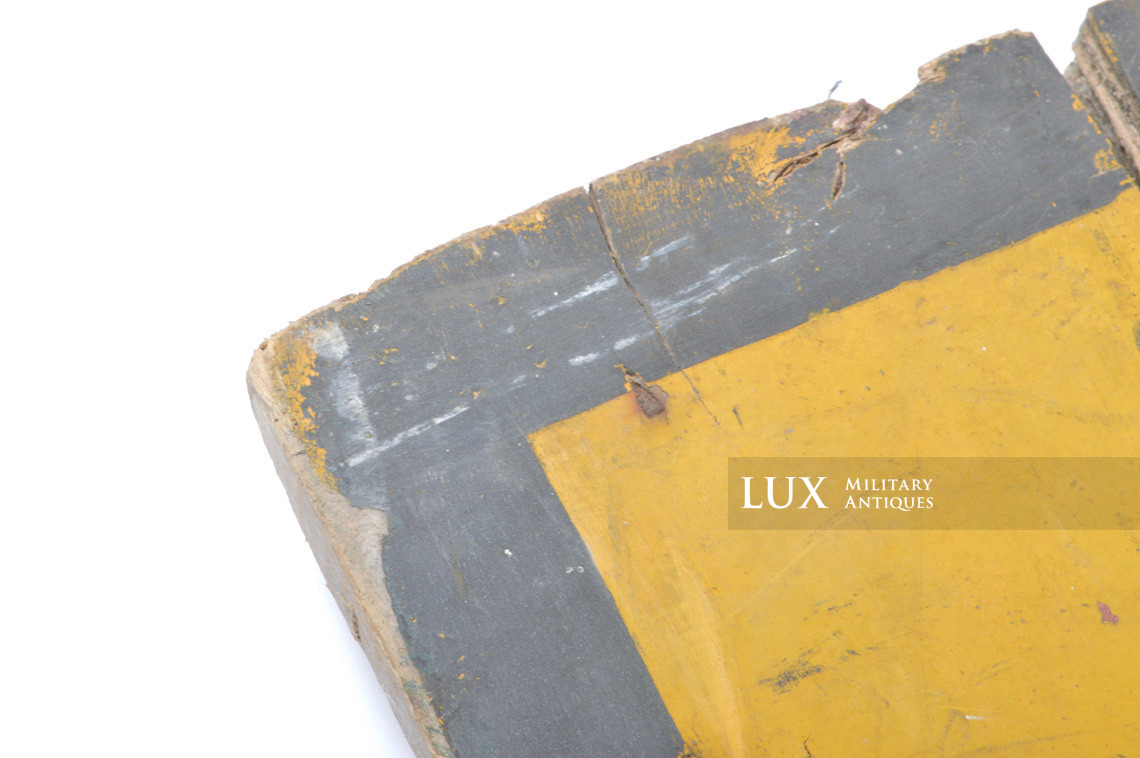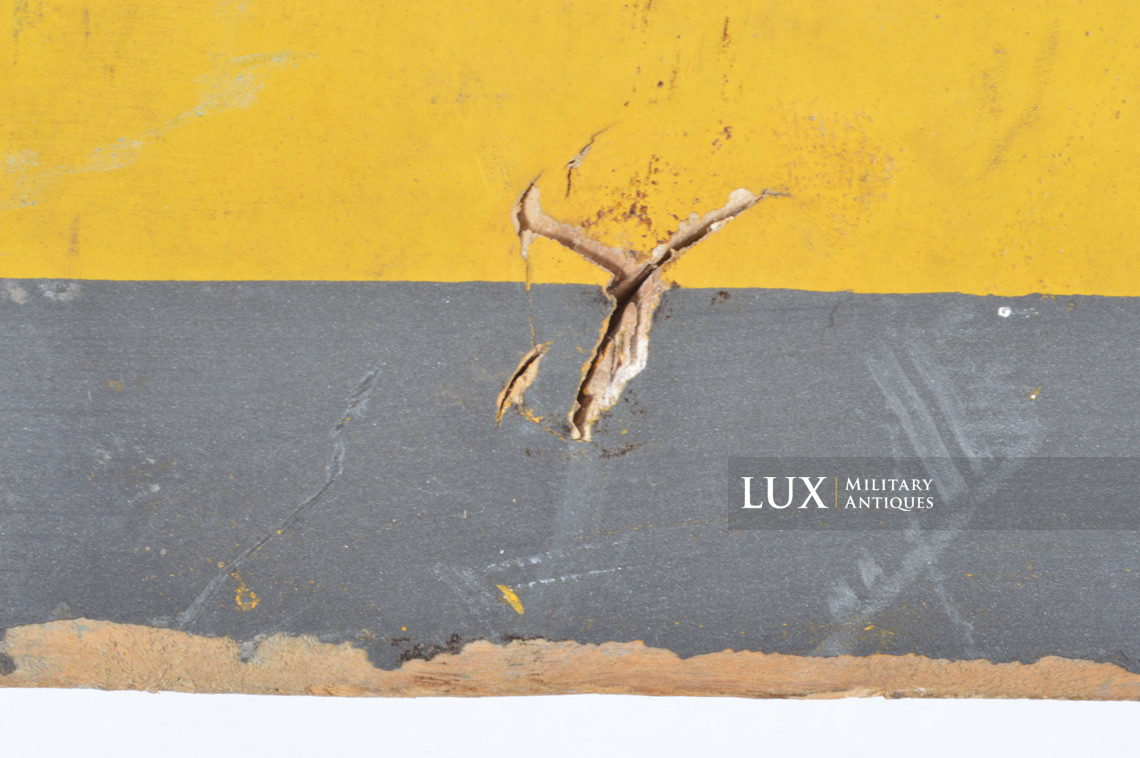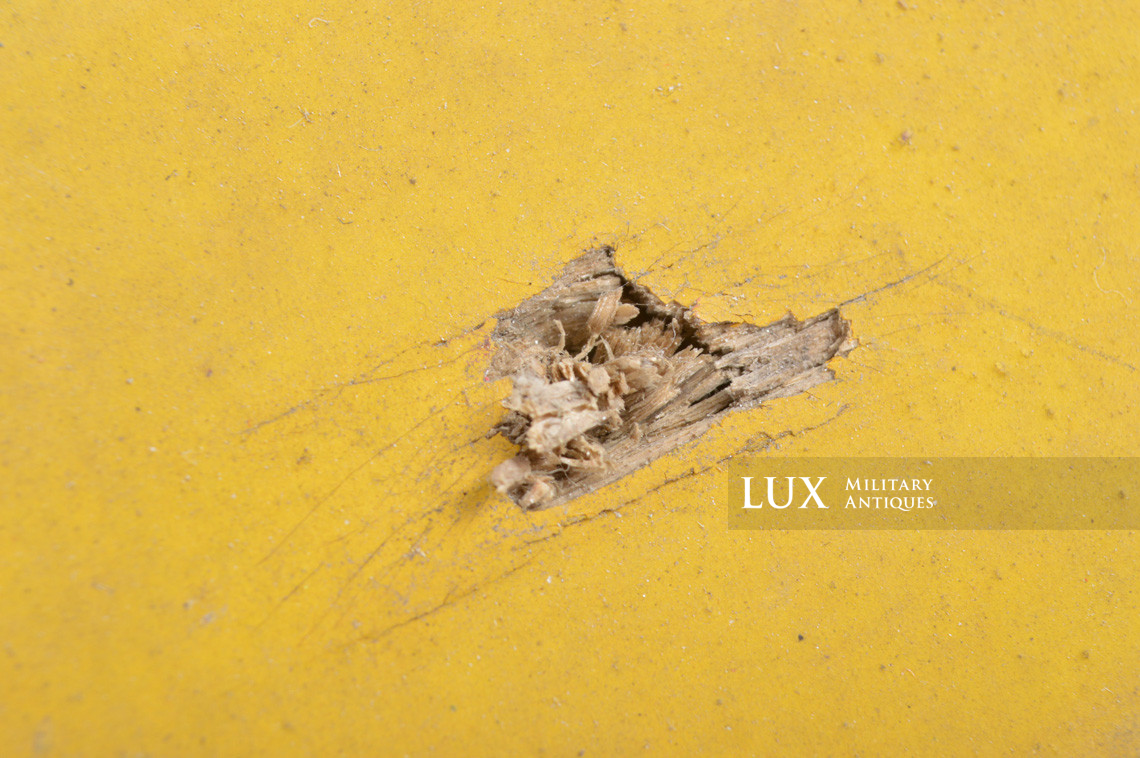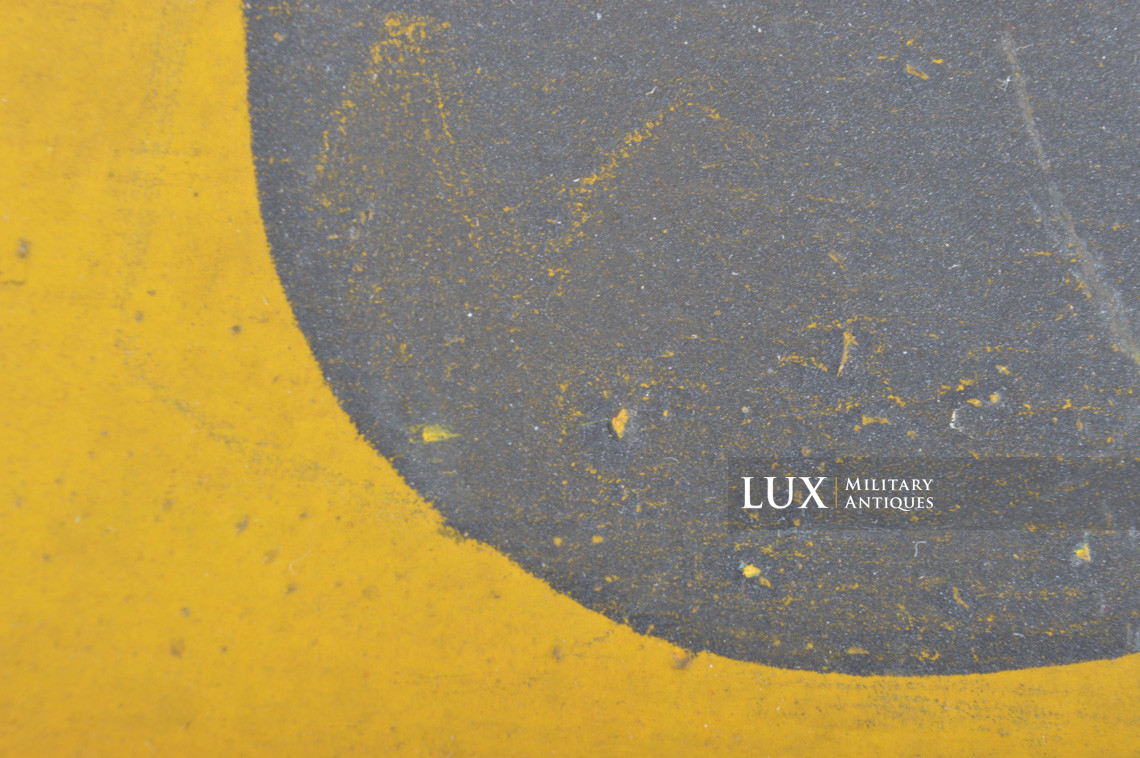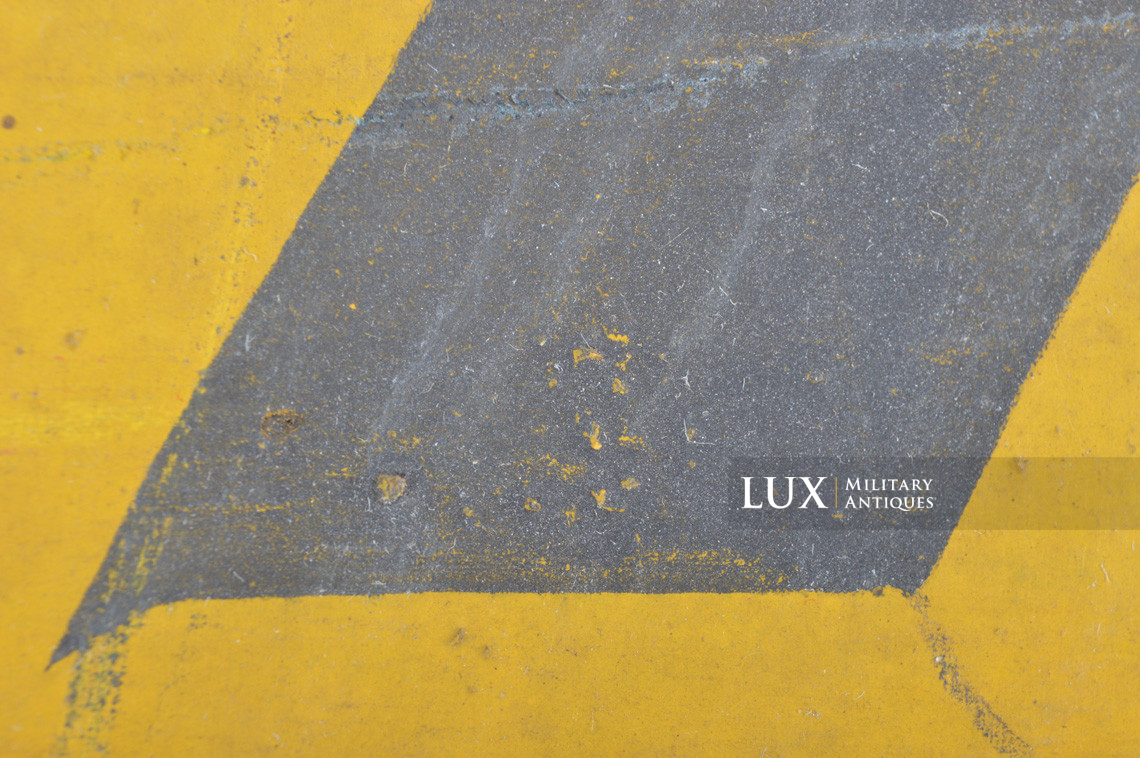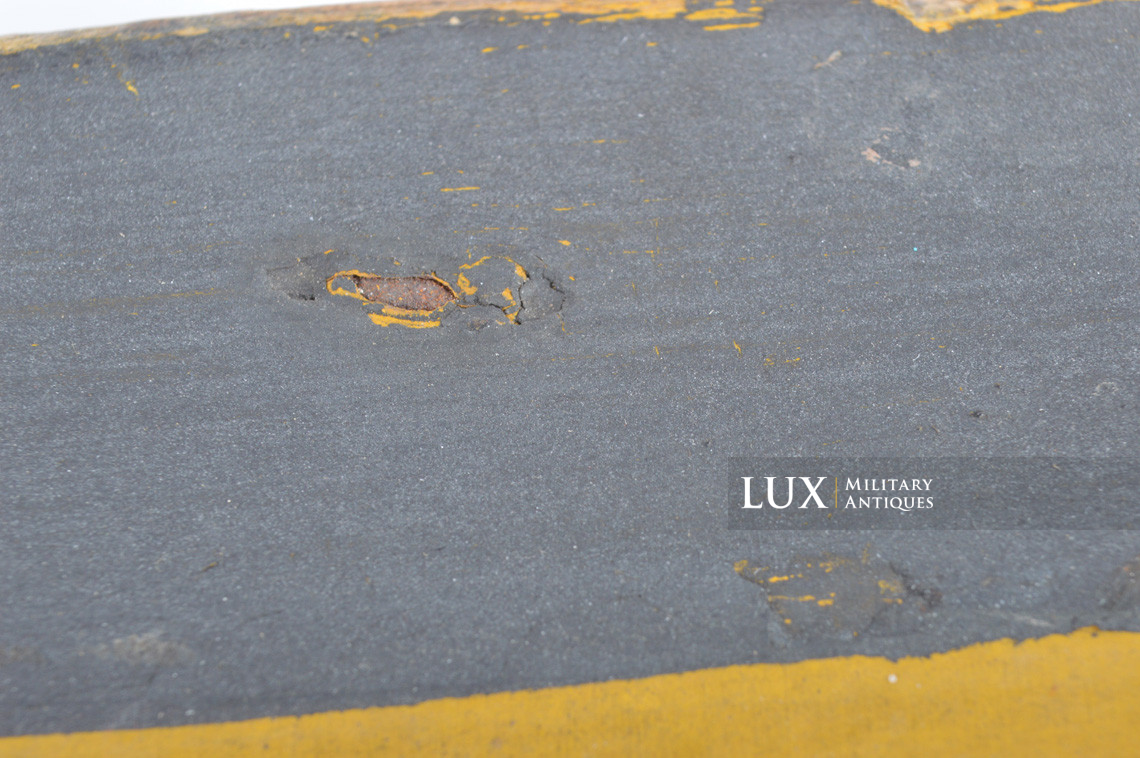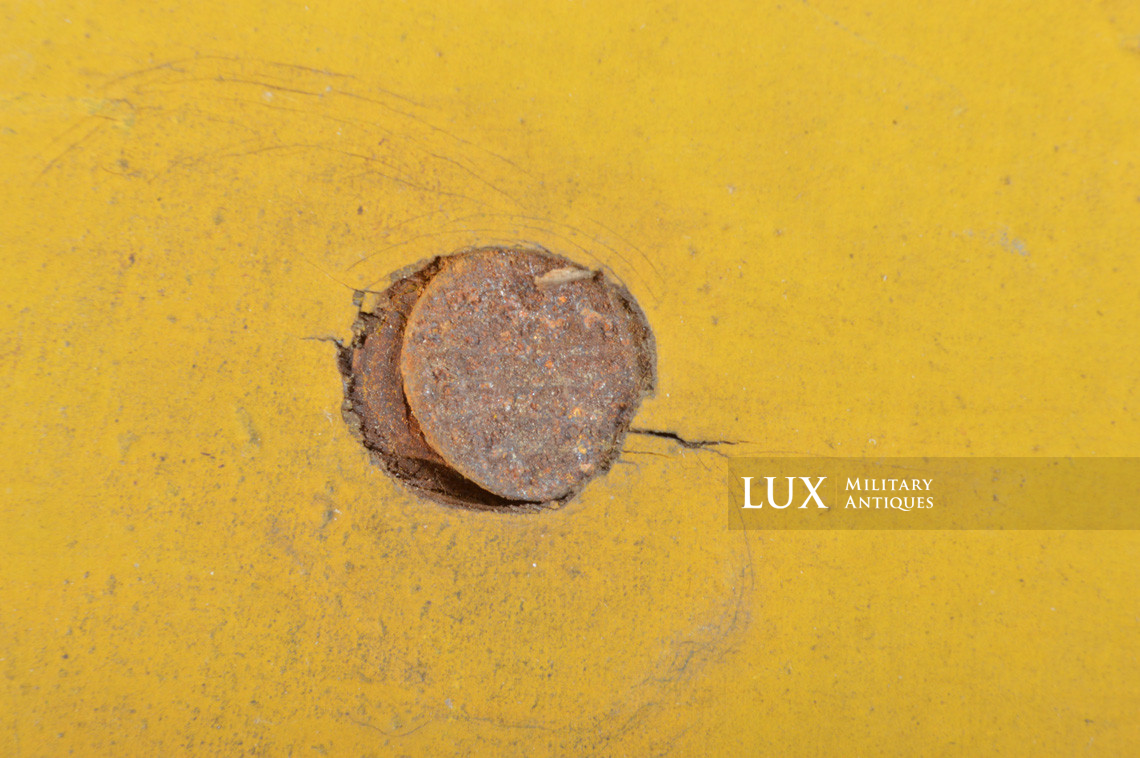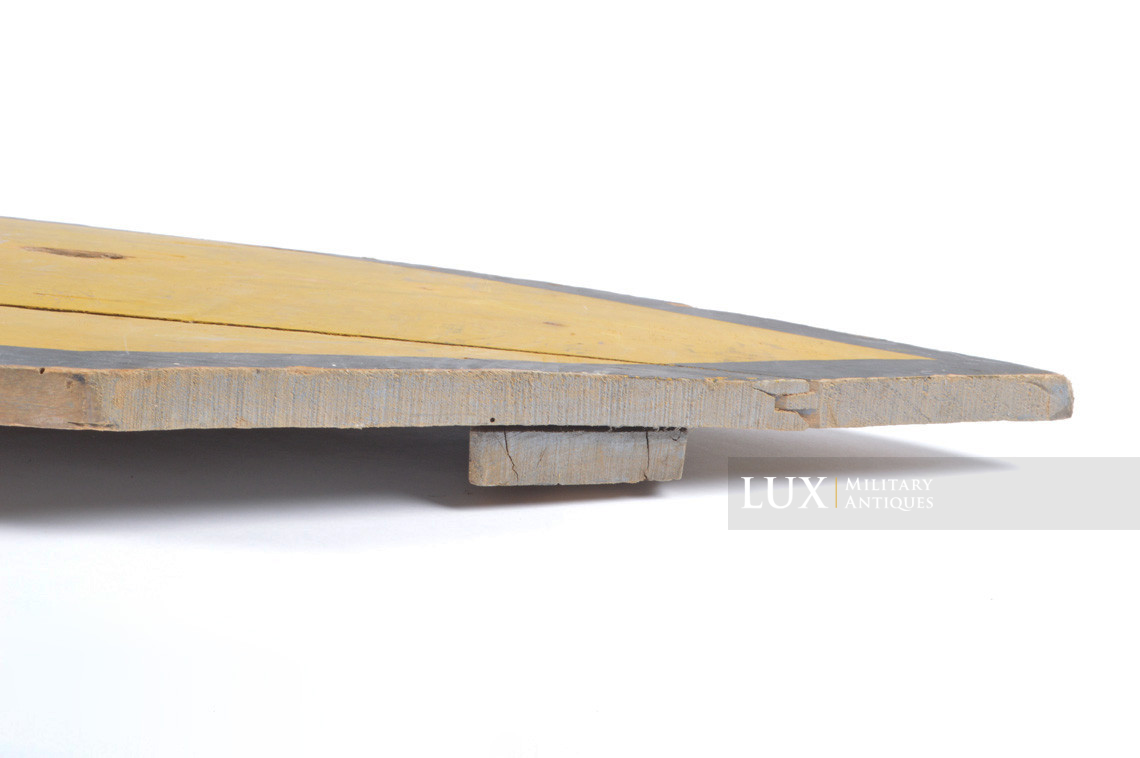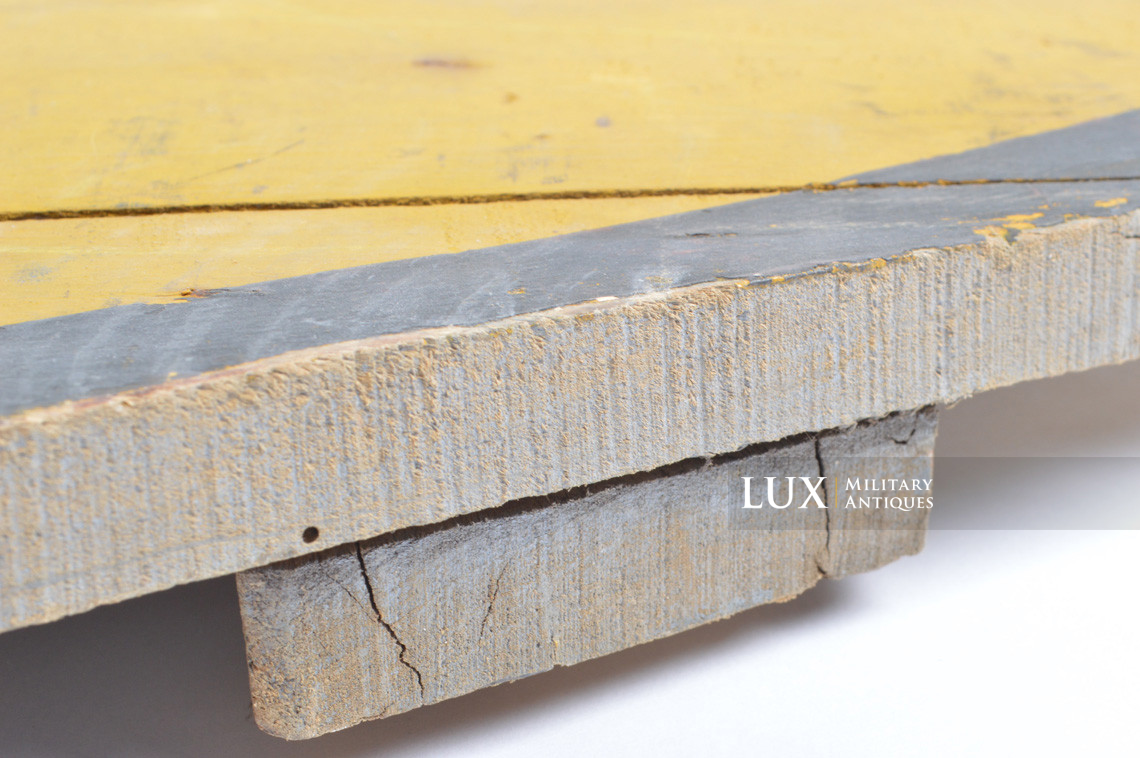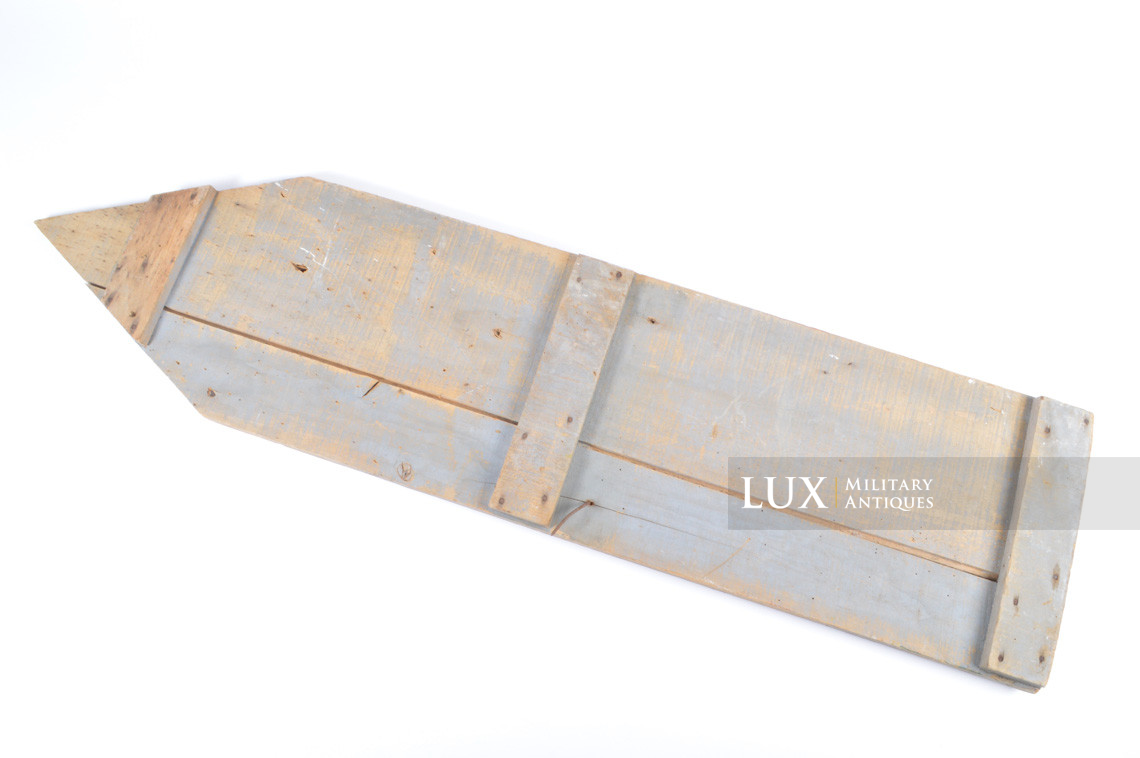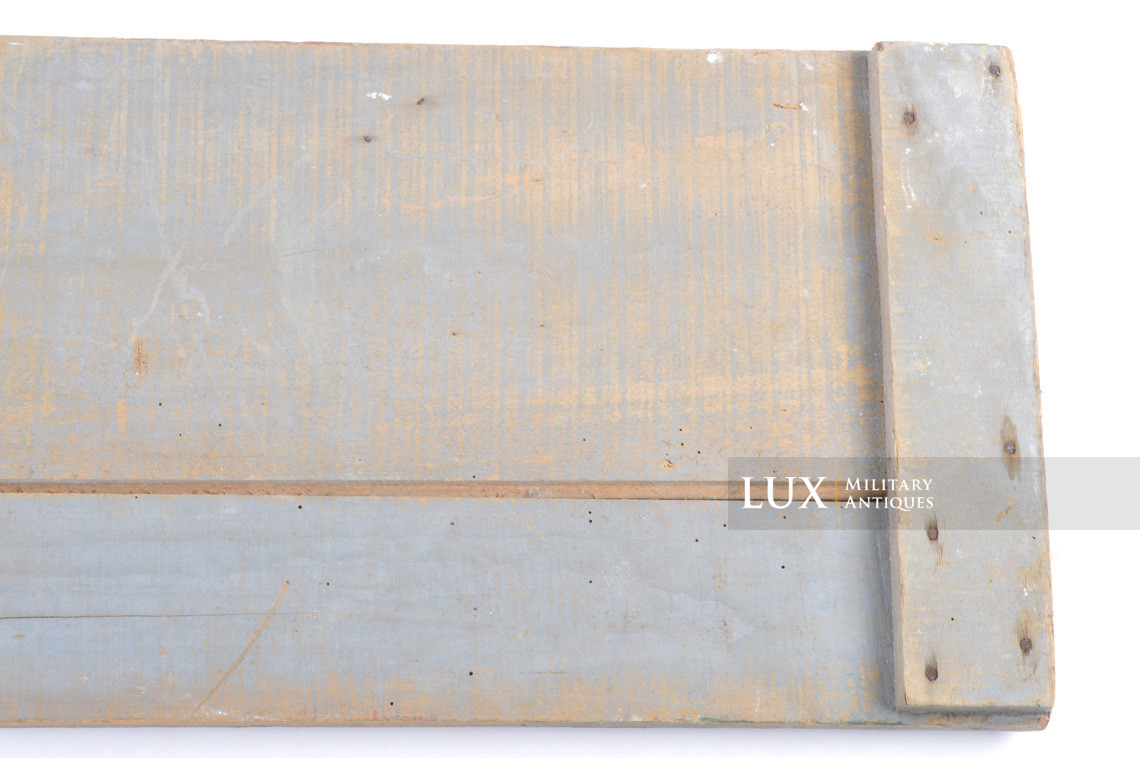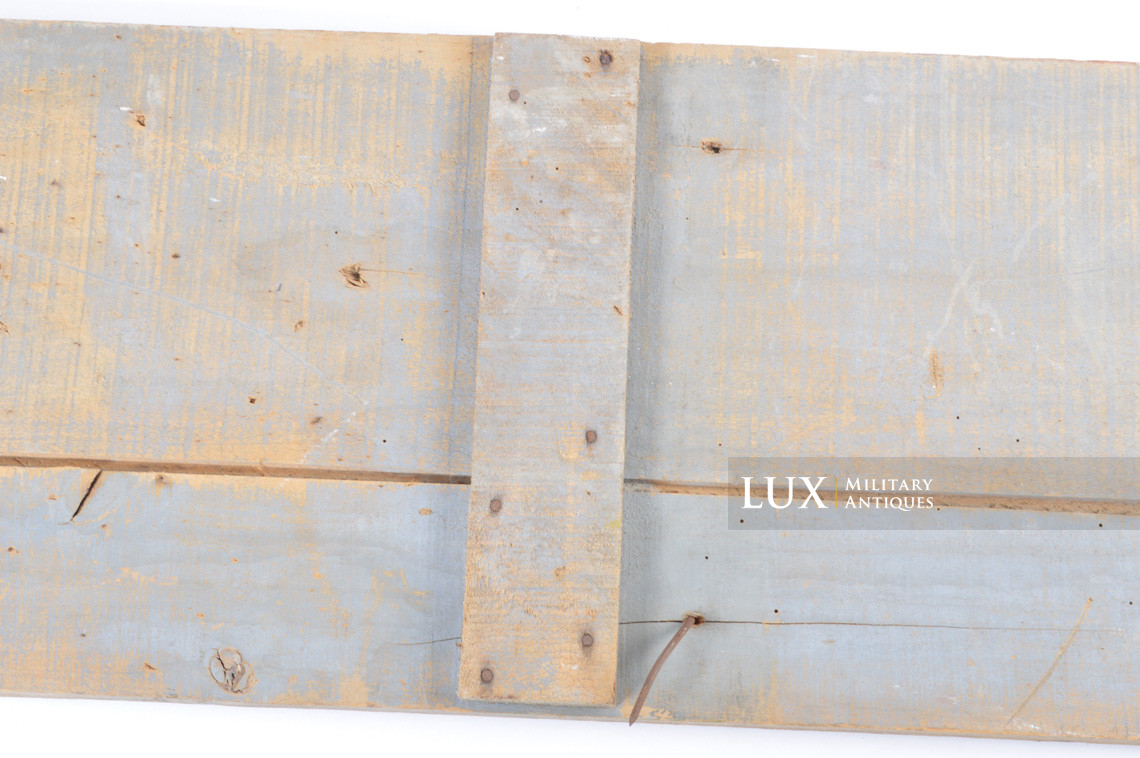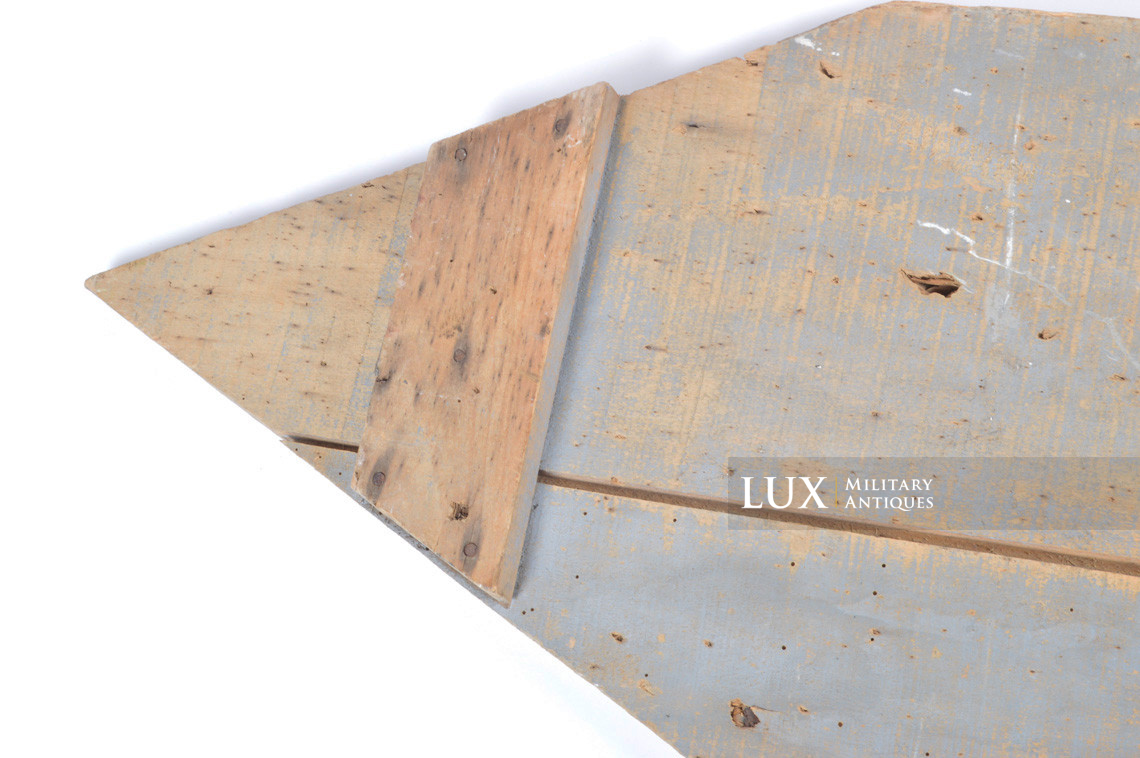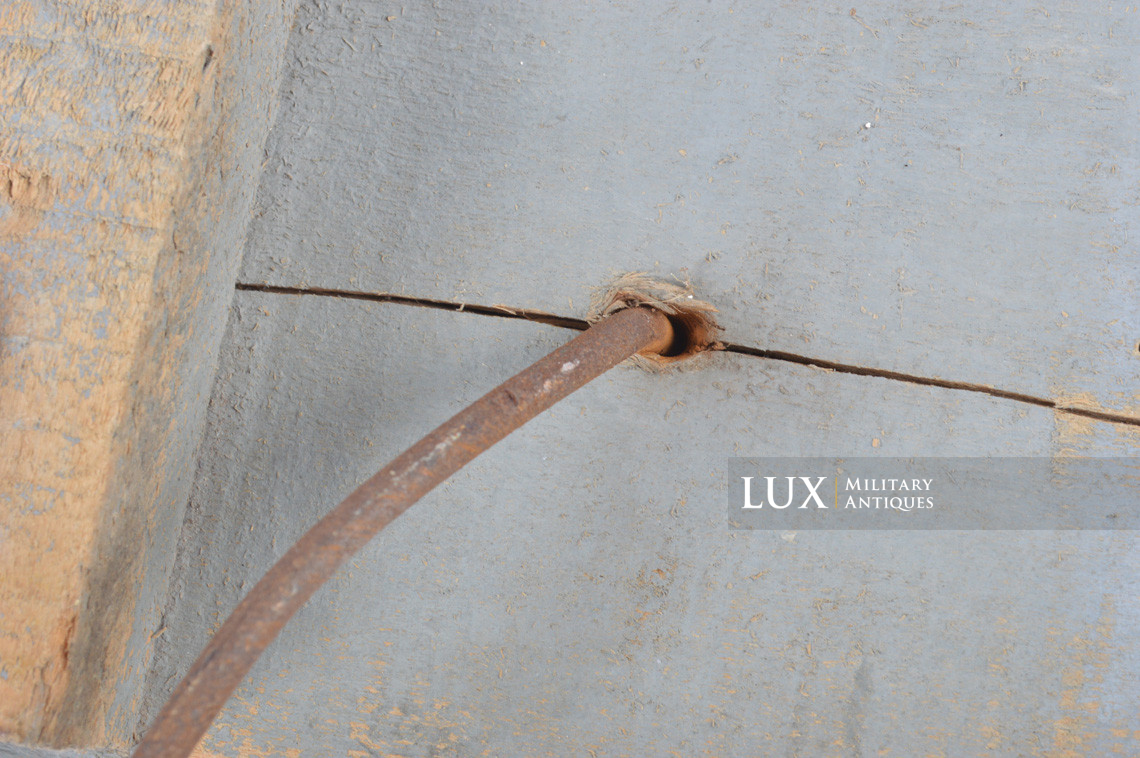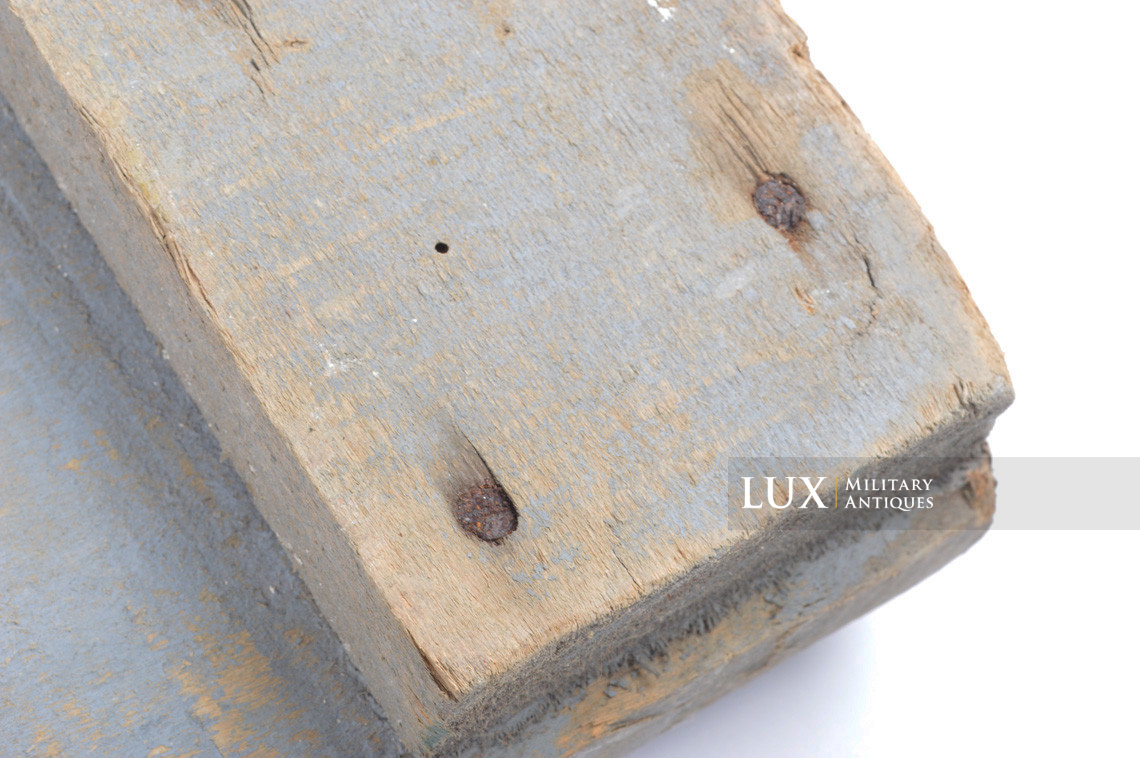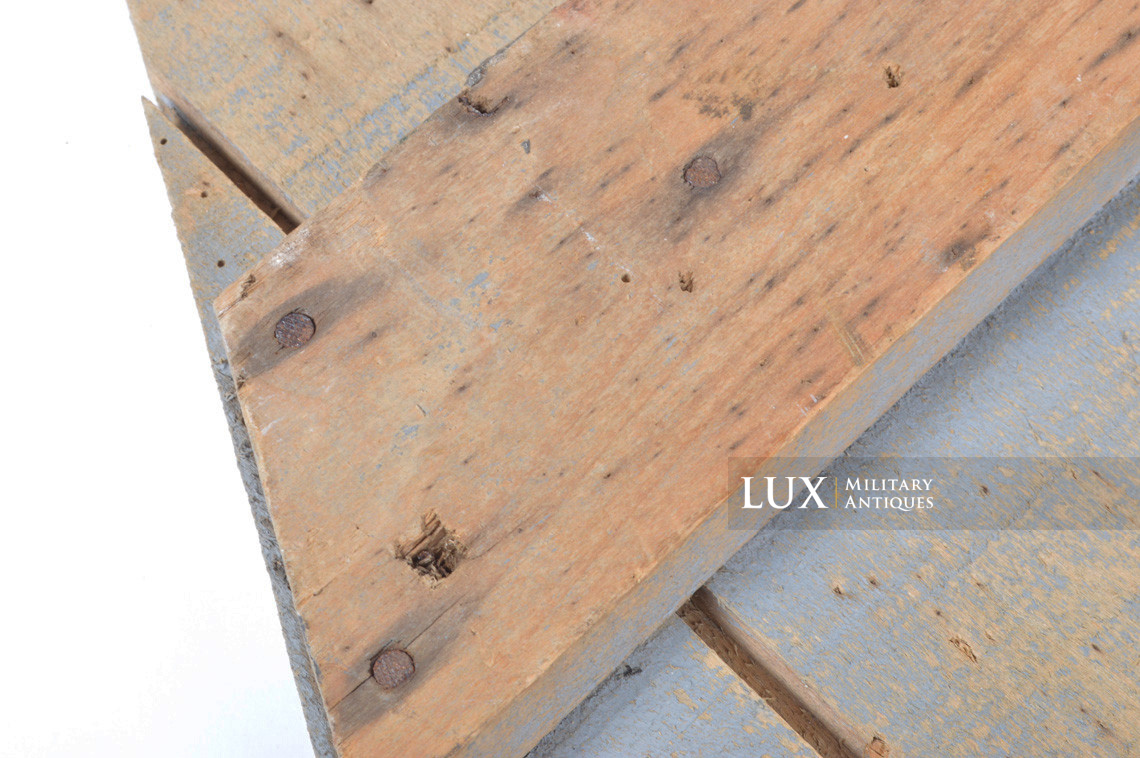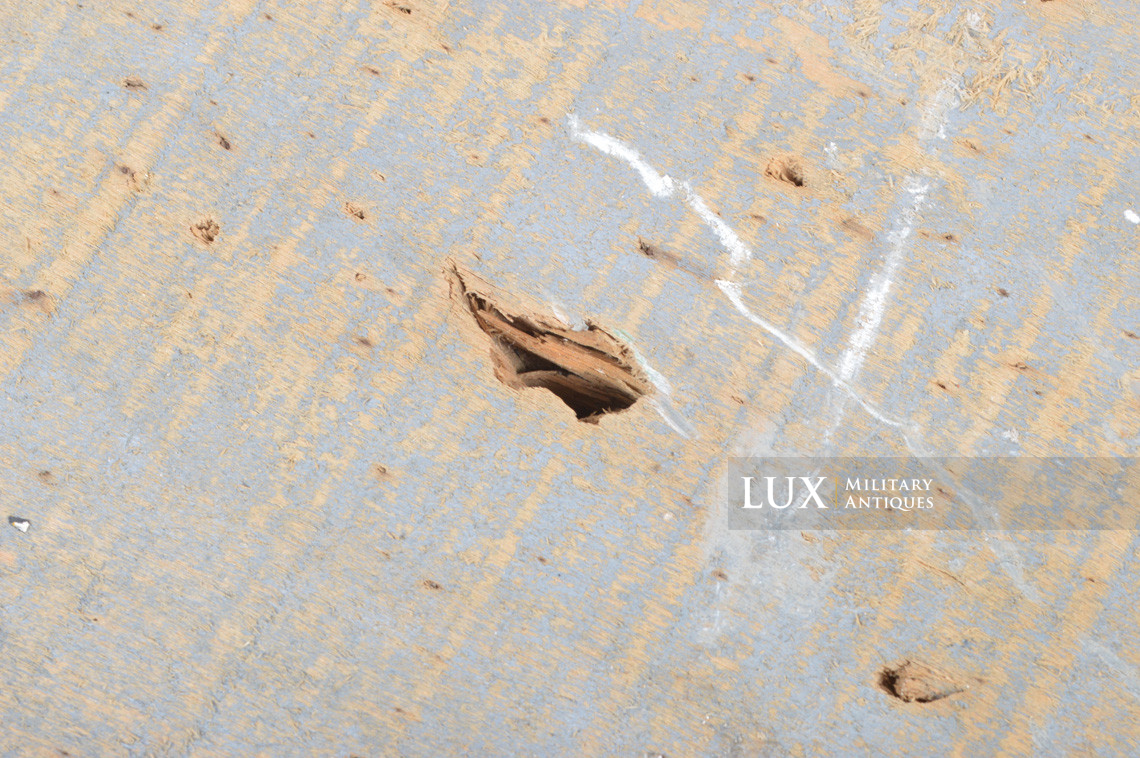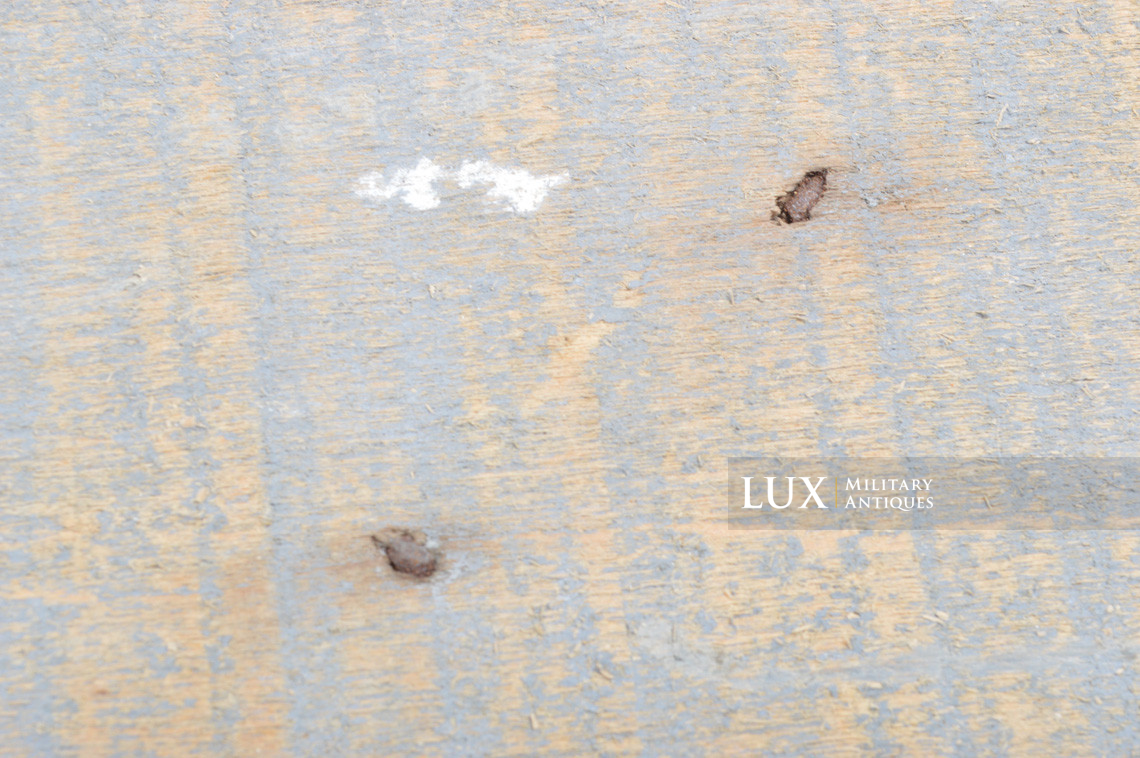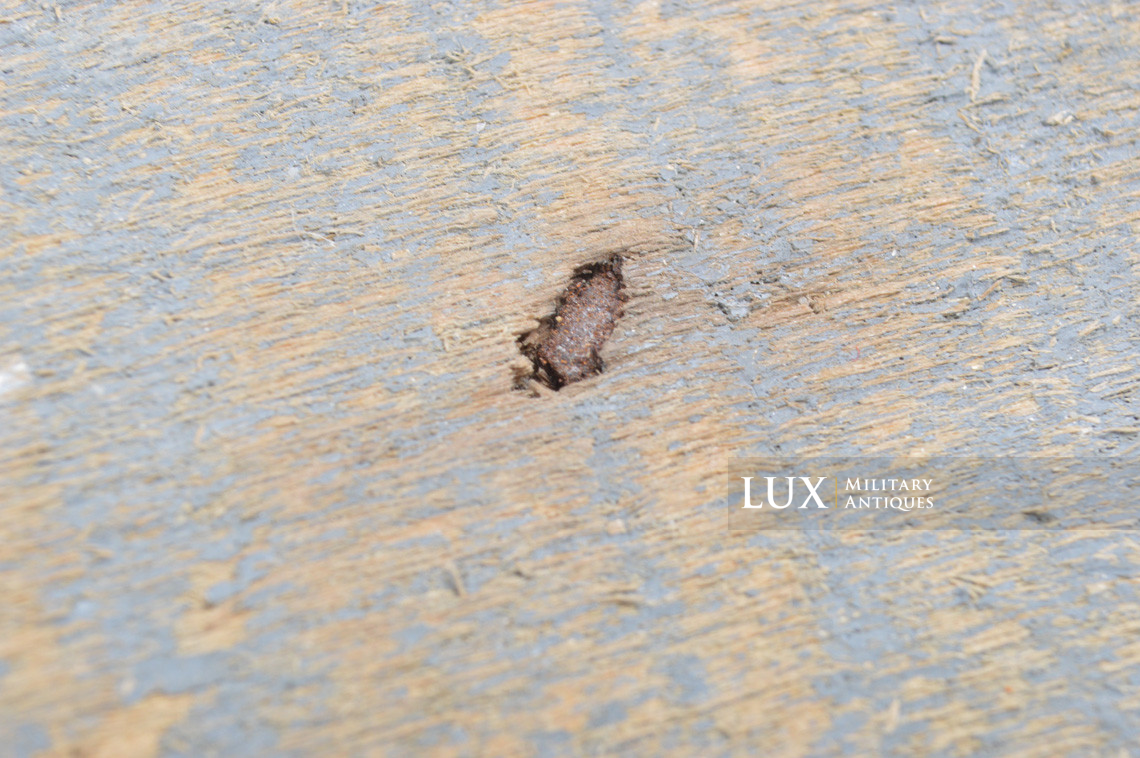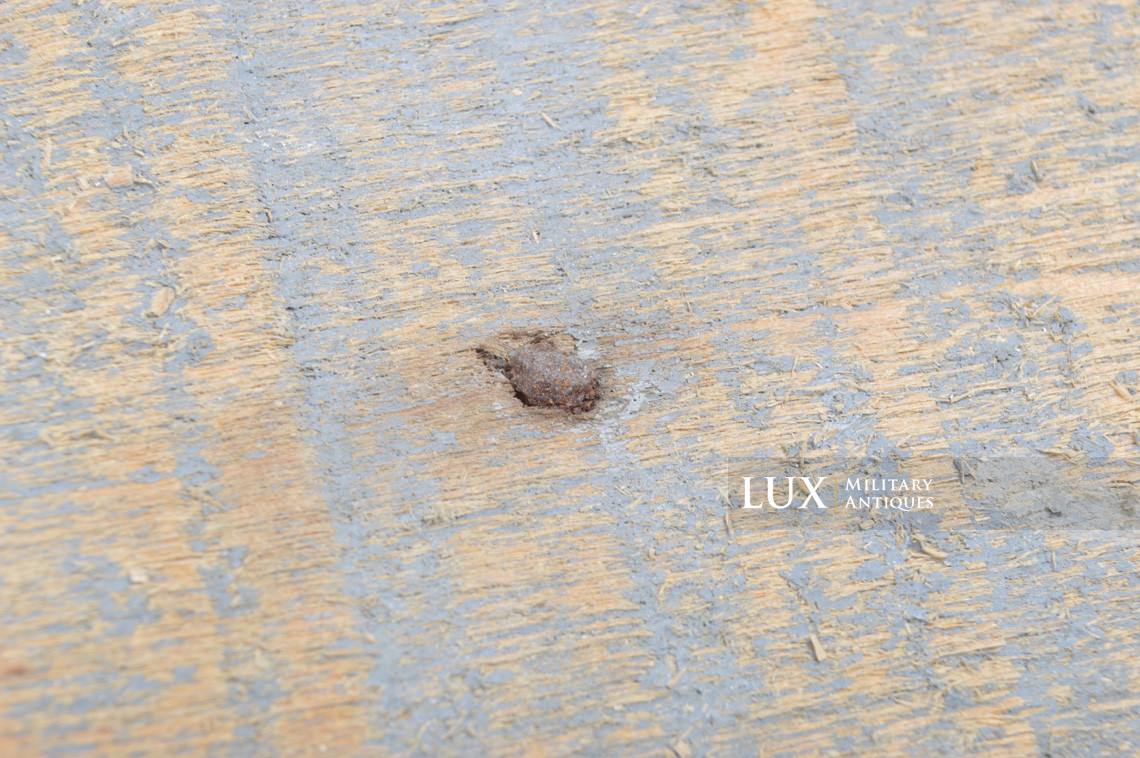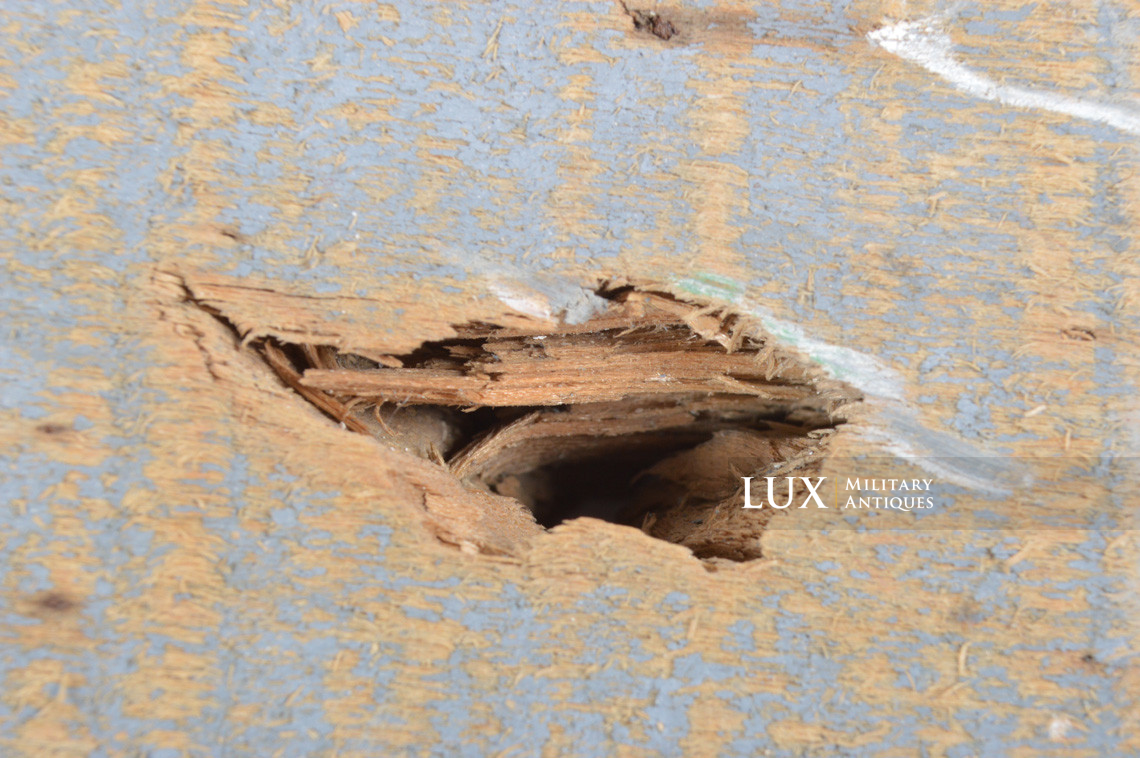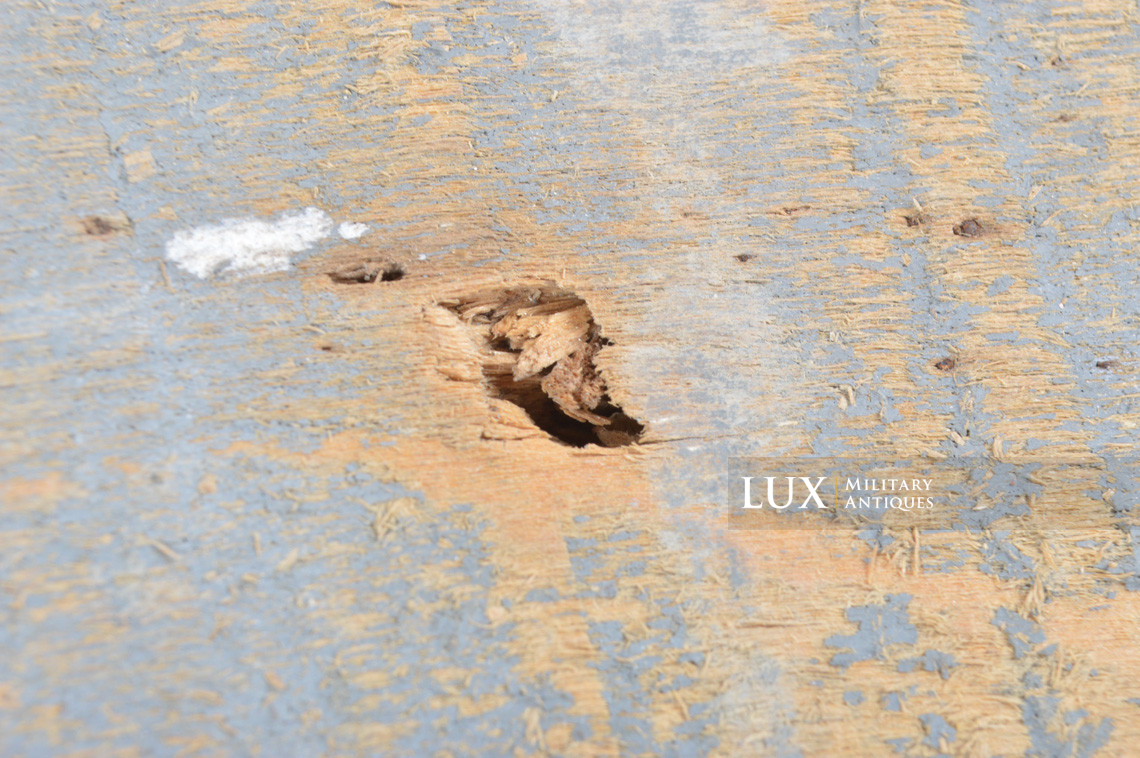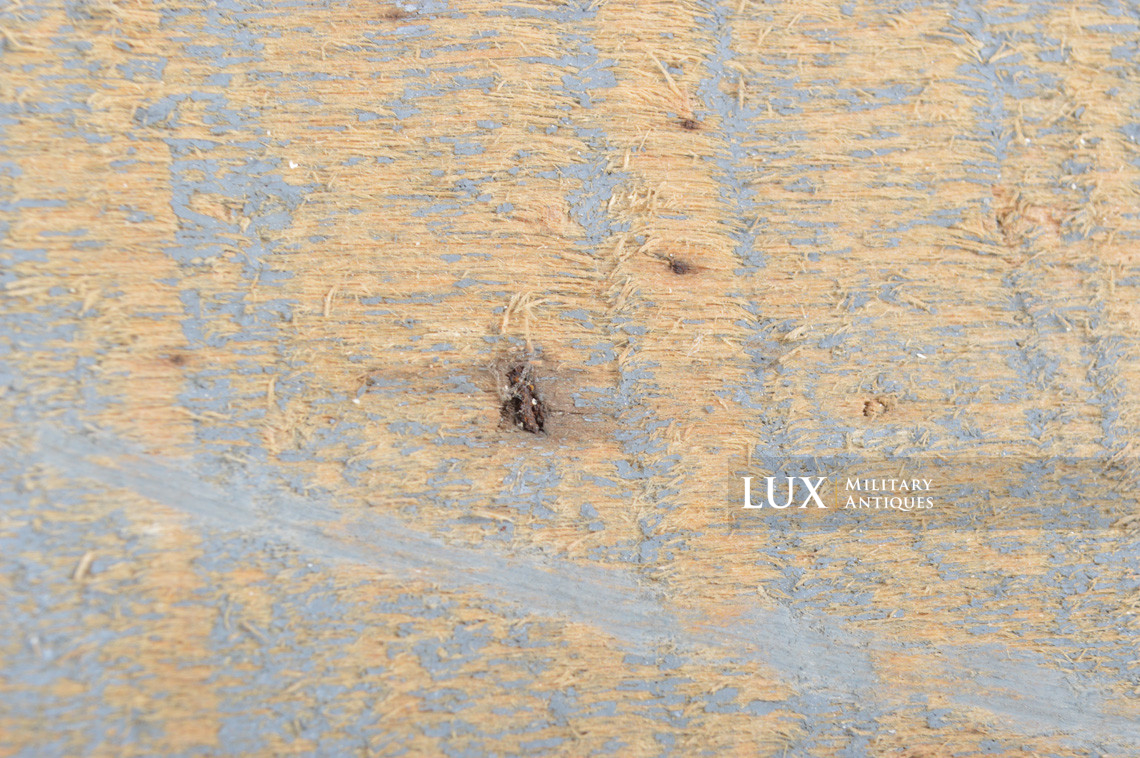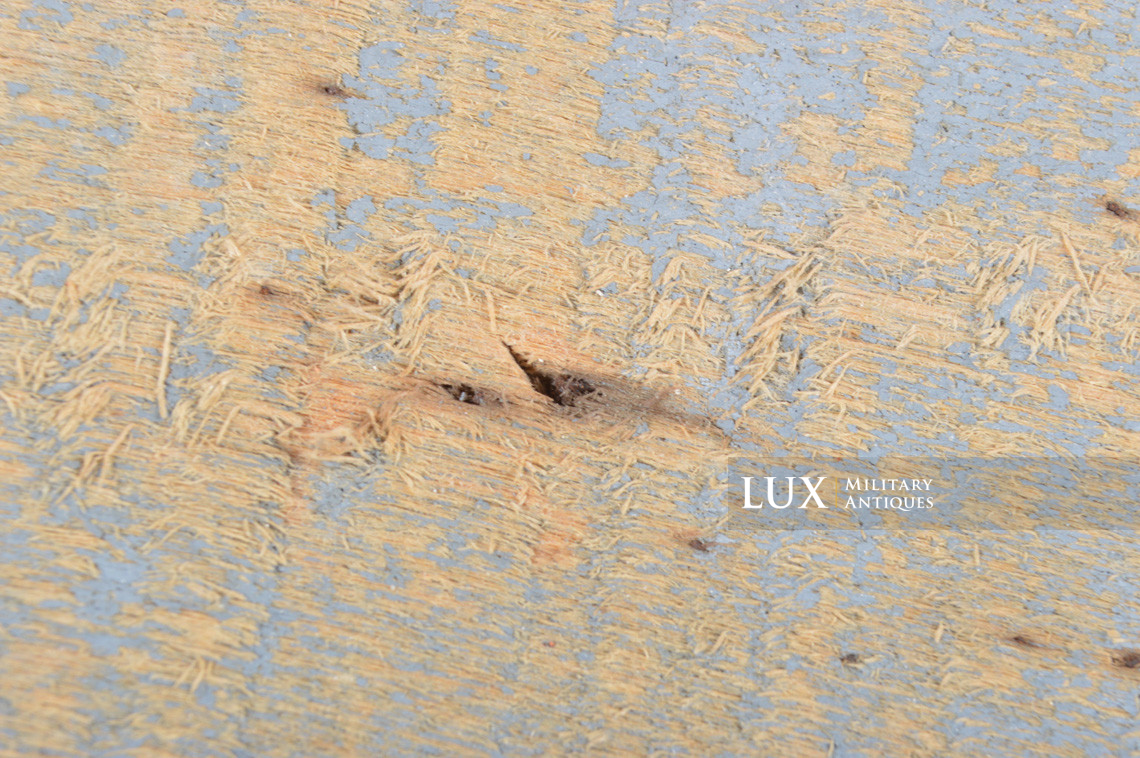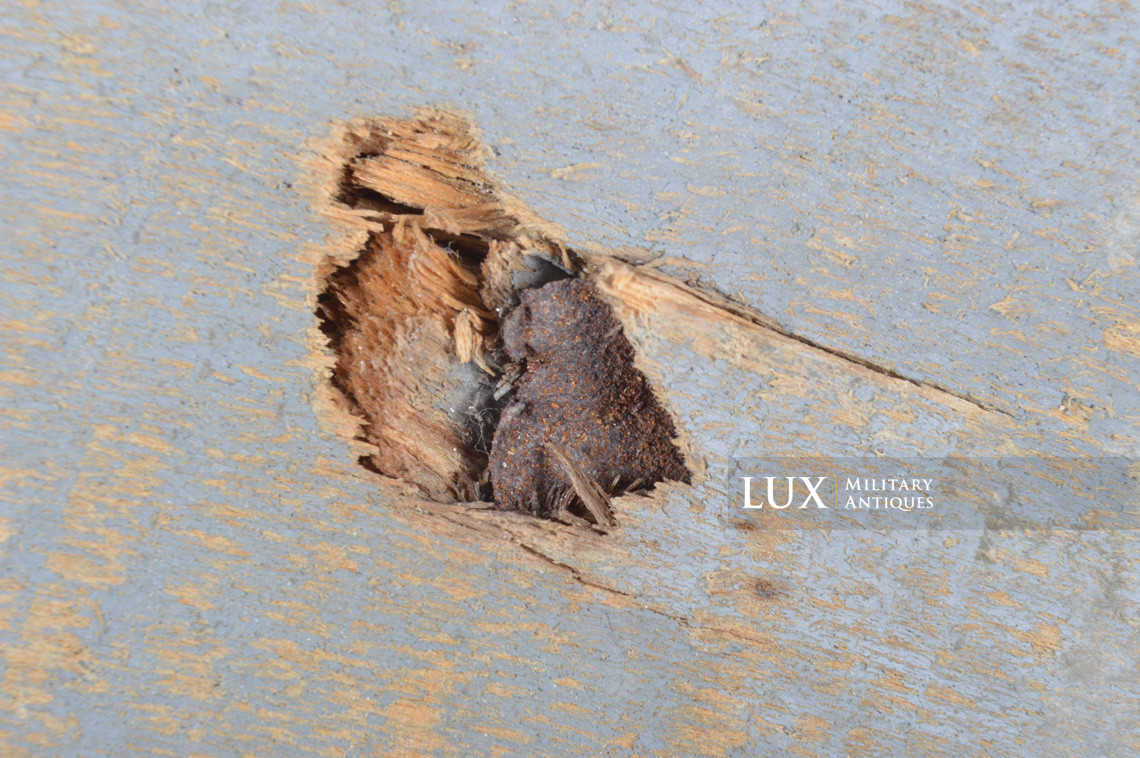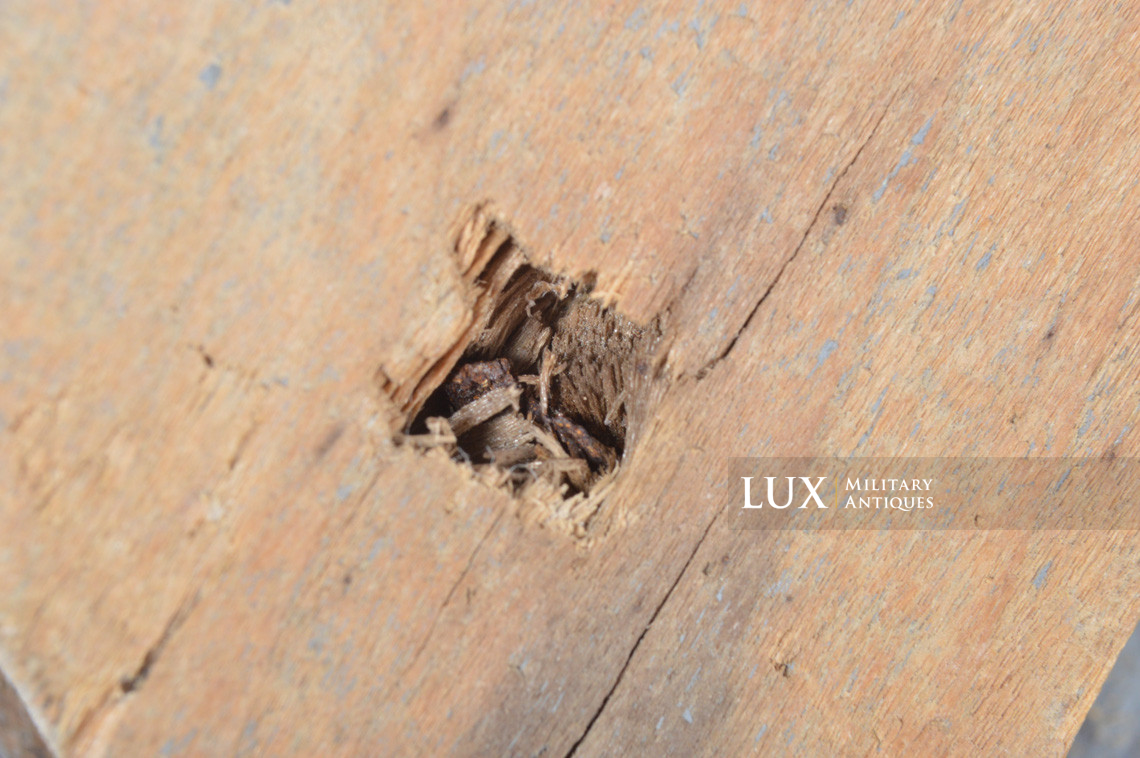 Guarantee
The items presented for sale by Lux Military Antiques are historical authentic period pieces. We are highly recognized by all our customers for our quality and authenticity of all the items presented on our site. We can issue a certificate of authenticity for each item ordered if desired. This can be done by simply choosing the "With Certificate of Authenticity" purchase option before placing an order. This can be useful for insurance purposes or for future selling of the item.
Payment Method
All payments are to be made in Euros (€). We accept various payment forms including: bank transfers , PayPal, cash payments, as well as credit cards. Credit card payments can be made on our site provided by Ingenico ePayments Security System.
Shipping Method
Shipping costs are automatically calculated based on the total weight/dimensions of the parcel and its delivery address. Deliveries are sent by the company TNT with the ability to track the package to its final destination. A tracking number and signature confirmation will be provided as well. If you prefer a more secure and insured shipment method by Fedex, simply contact us, and we will submit a request for a price for your shipment.