M35 Heer Double Decal German straped combat helmet set, « untouched / true woodwork find »
Description
A choice and unique M1935 former double decal German Heer combat helmet set with period applied straps. The helmet is an « NS62 » with a lot number of  « L166 ». The helmet's exterior features a period reissued former double decal helmet that has been camouflaged with the addition of an early bread bag strap and mounted with two separate side ropes. Both decals are under the dark feldgrau paint and show evidence of crazing. The strap and secondary rope ties remain untouched and undisturbed. Plenty of build up to include dust and debris is present. The strap being attached to the helmet over the decades has shrunk and remains extremely tight and barely moveable. The side ropes are attached from the main bread bag strap to the interior liner band. Minor rust and oxidation are present along the entire helmet. The helmet is still matte and remains unhandled. The helmet's interior is the definition of untouched and undisturbed. Complete and matching with absolutely no evidence of any handling. The helmet is named in black paint along the back skirt to « VOIGT ». The mess kit is in matching condition. Dusty, dirty and truly untouched as well. It has been camouflaged with another layer of mate paint. Etched in on both sections it is also named to « VOIGT ». Brown leather strap has remained closed and the mess kit empty. The set was found in a German attic (Erfurt in Thuringia) several years ago and has never been in a collection. It remains the only set that is originally strapped that we are aware of. A choice and selected offering that almost never comes to the public market !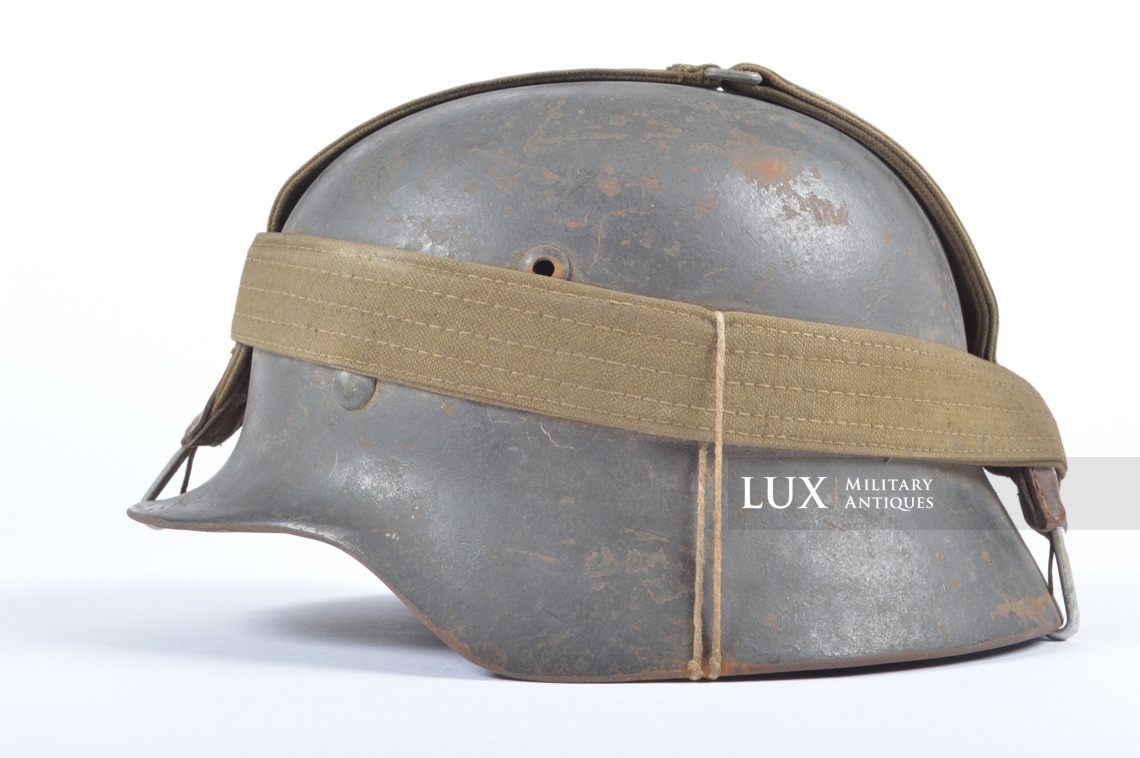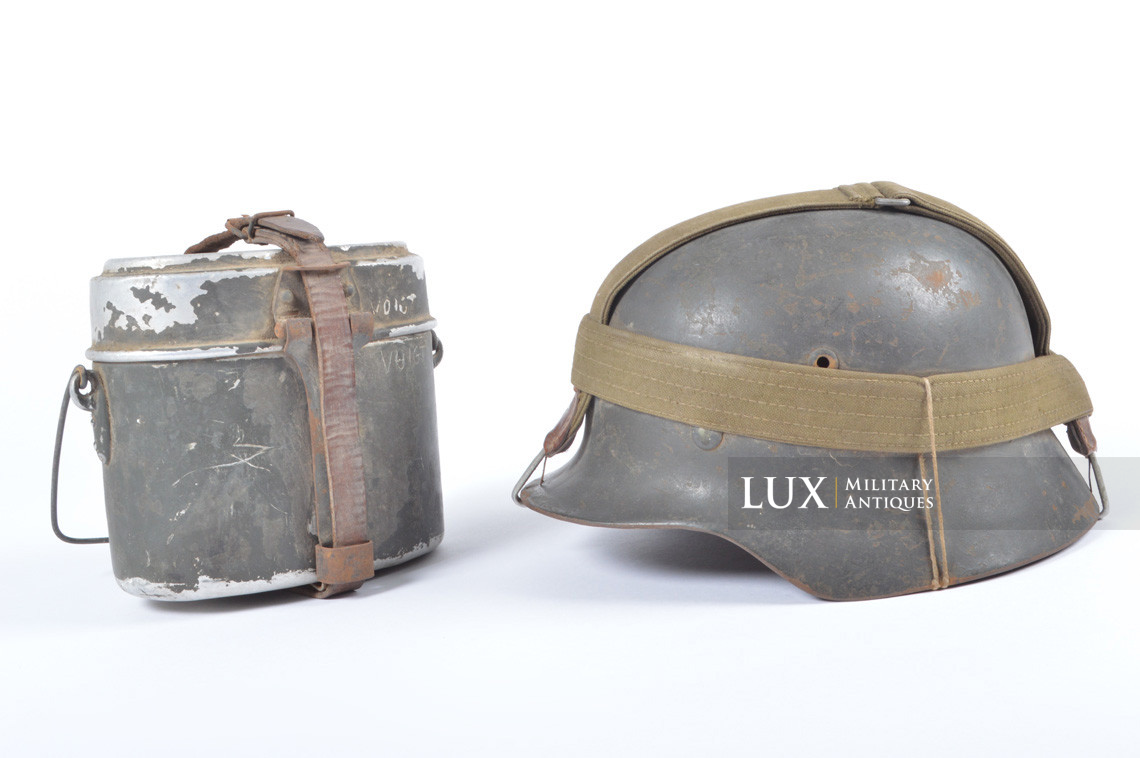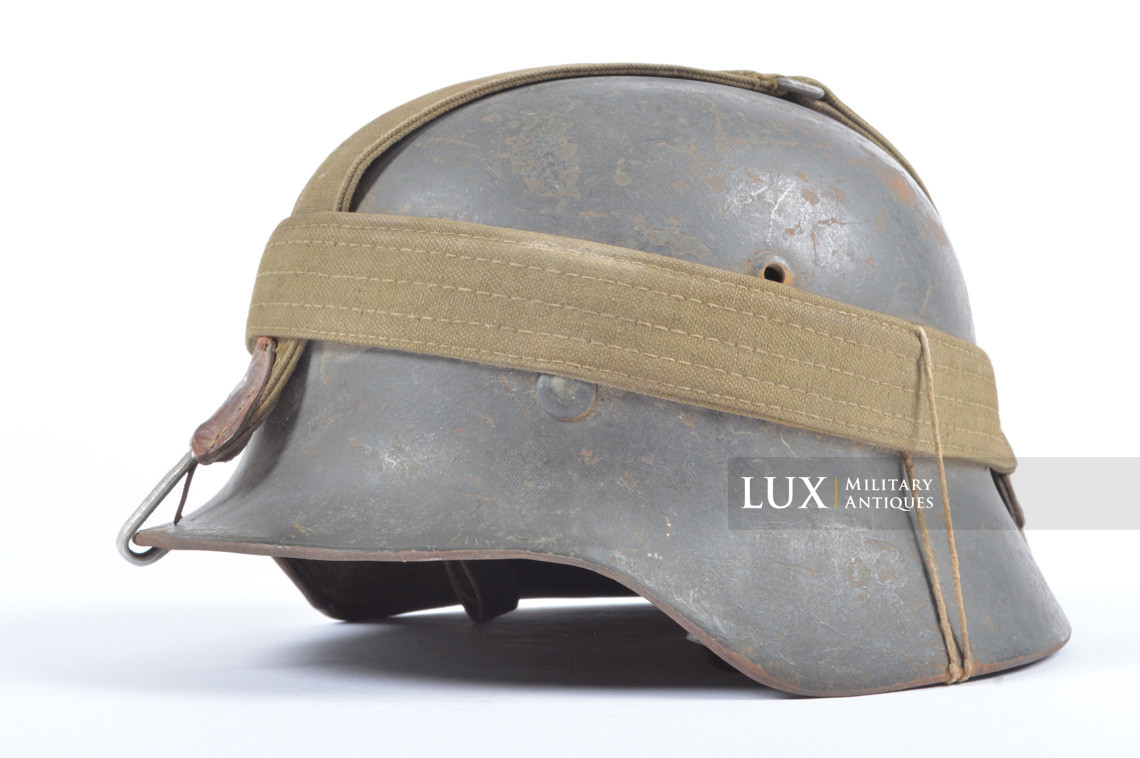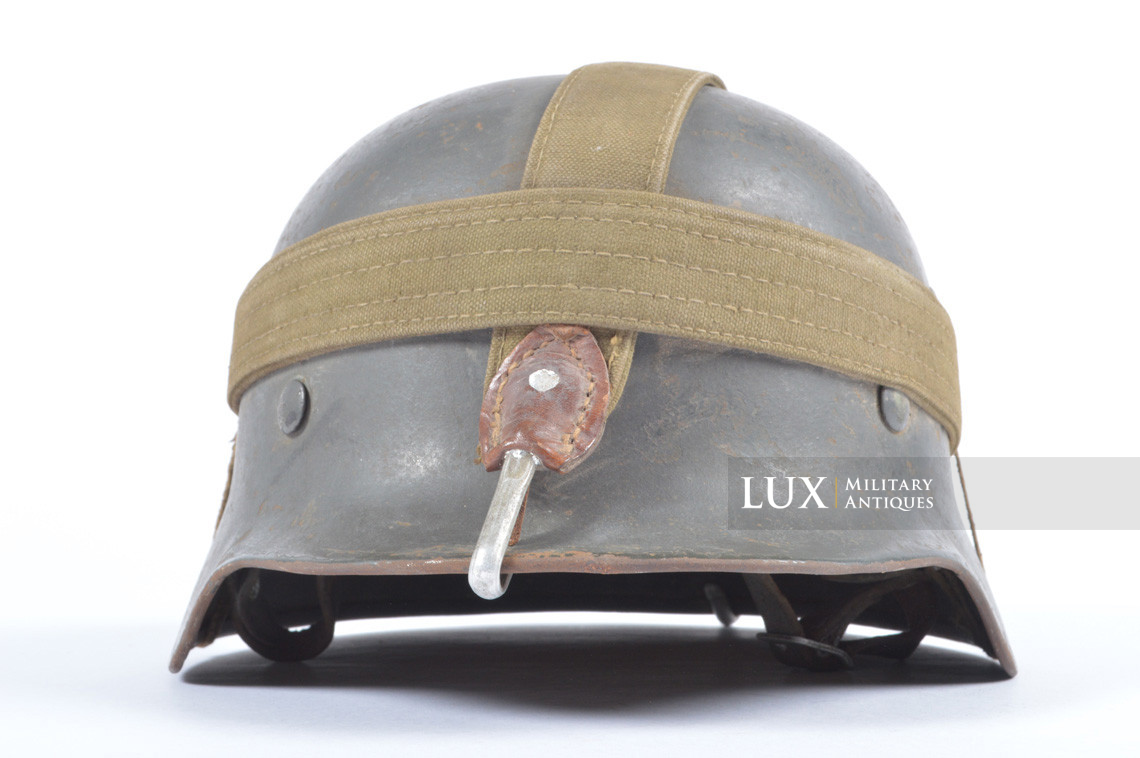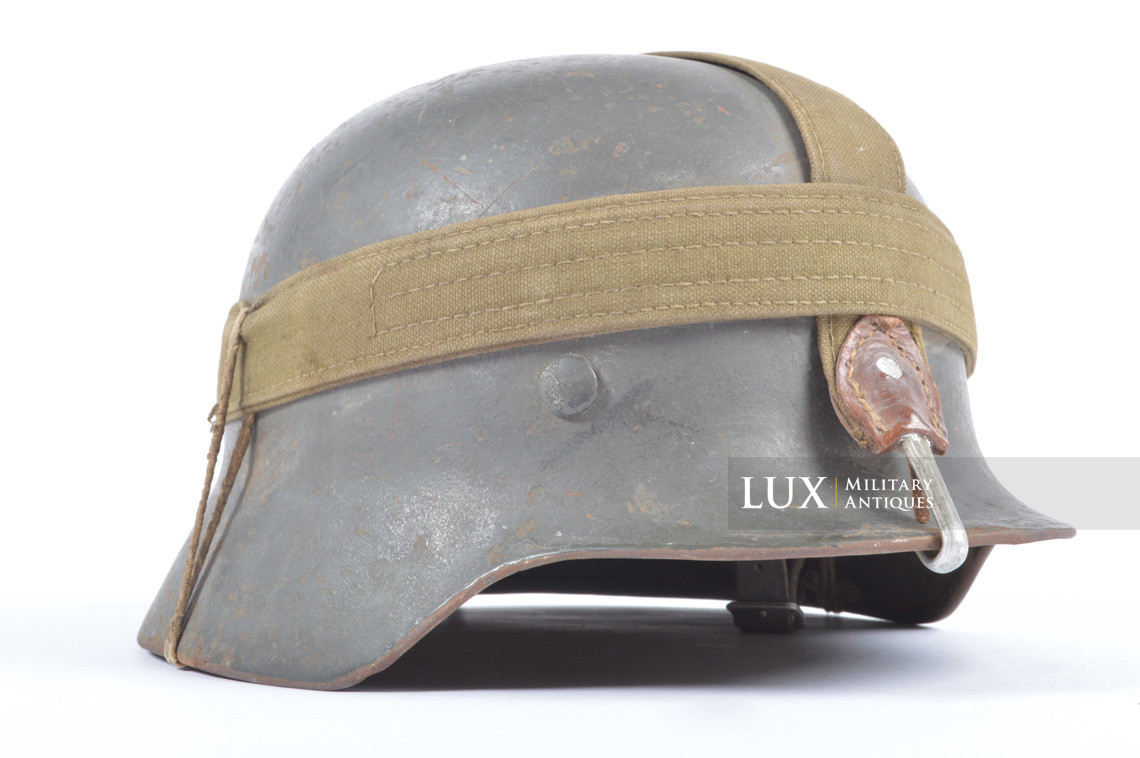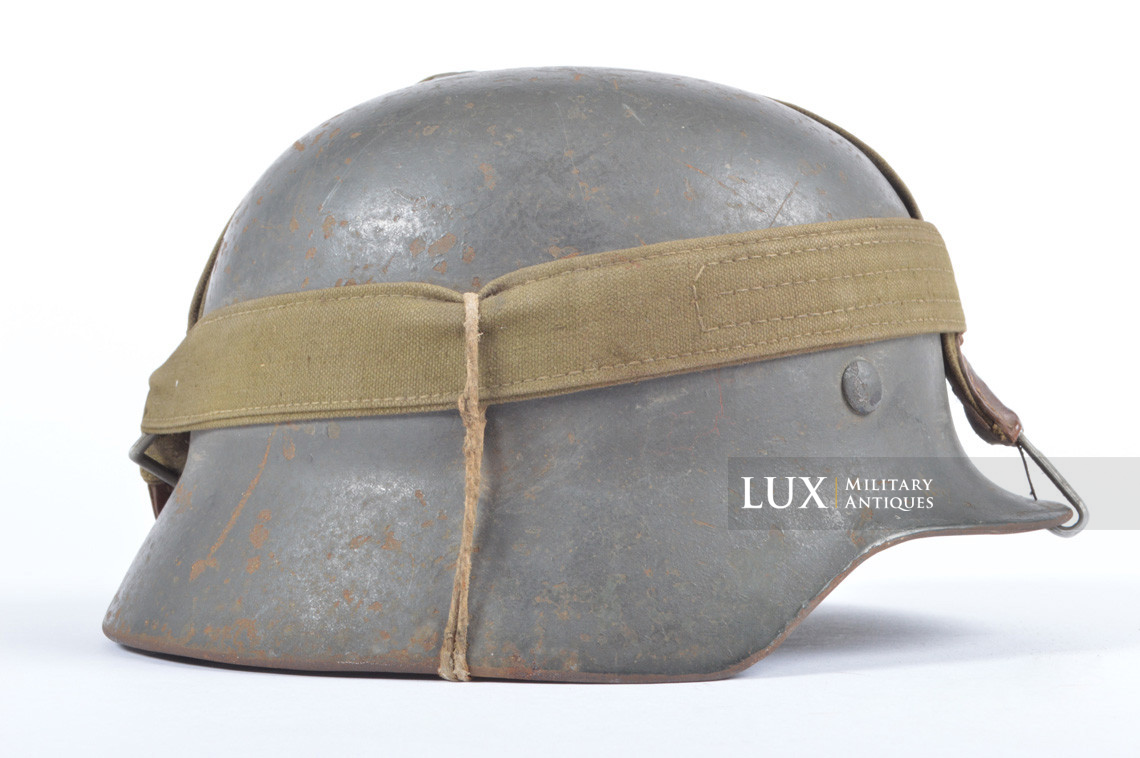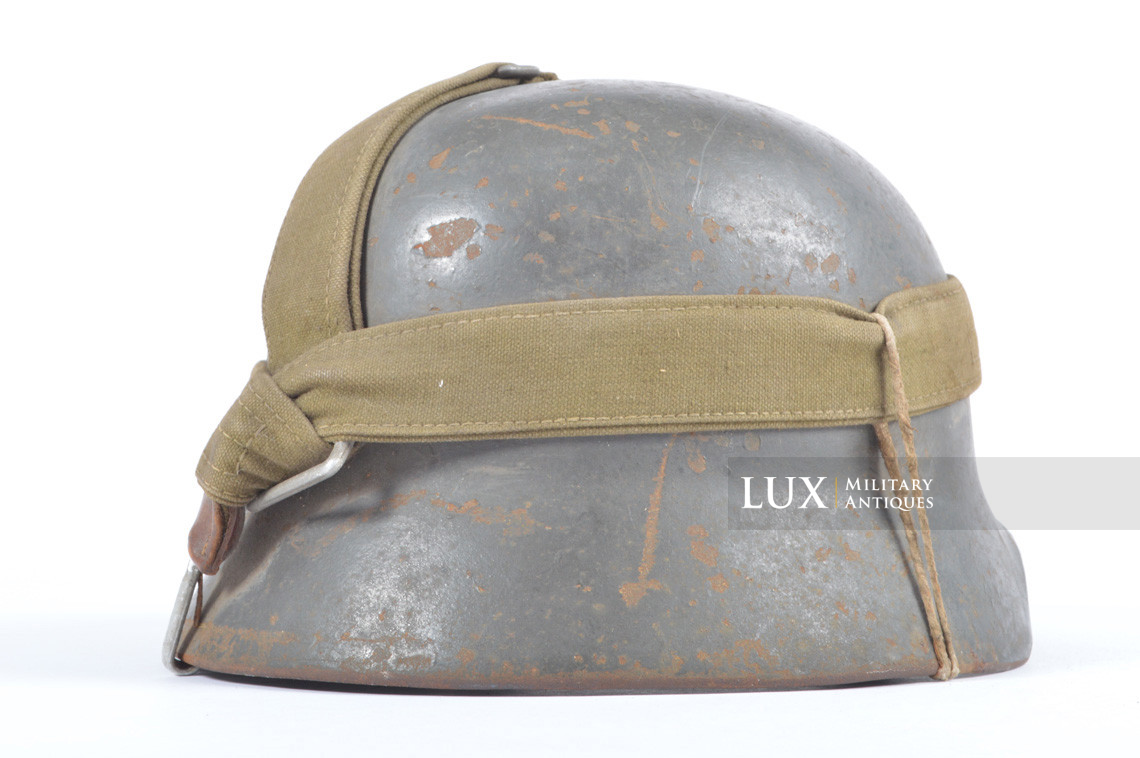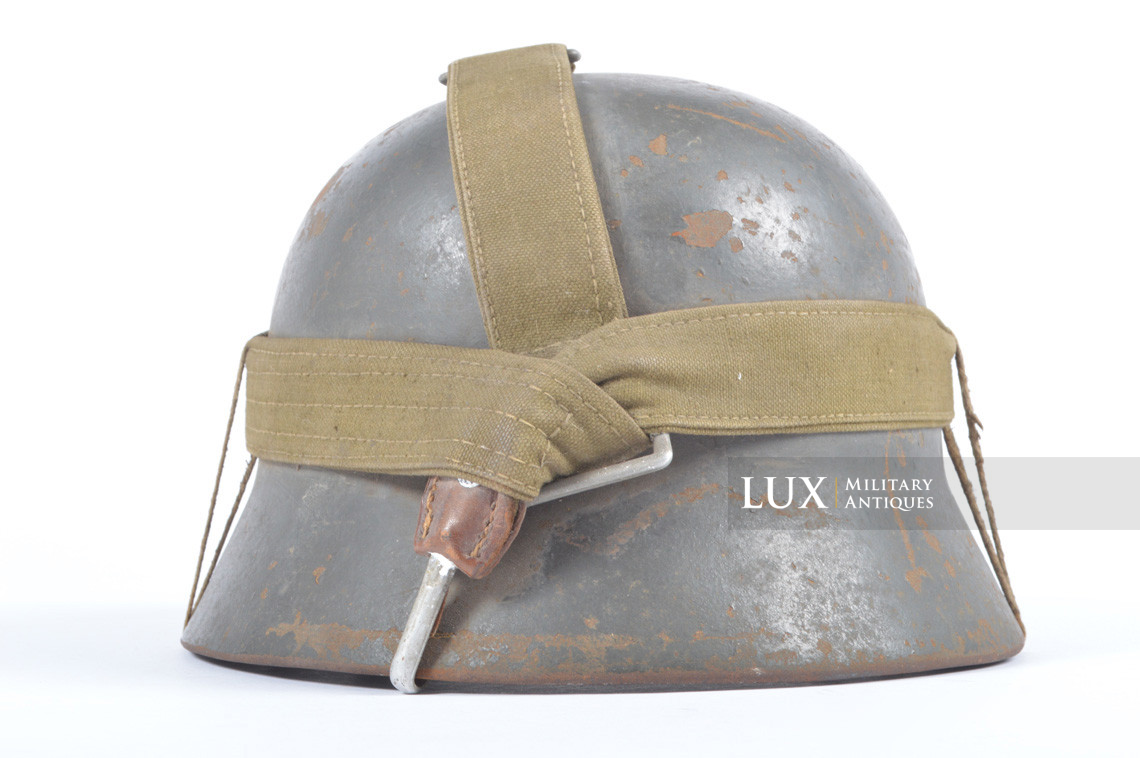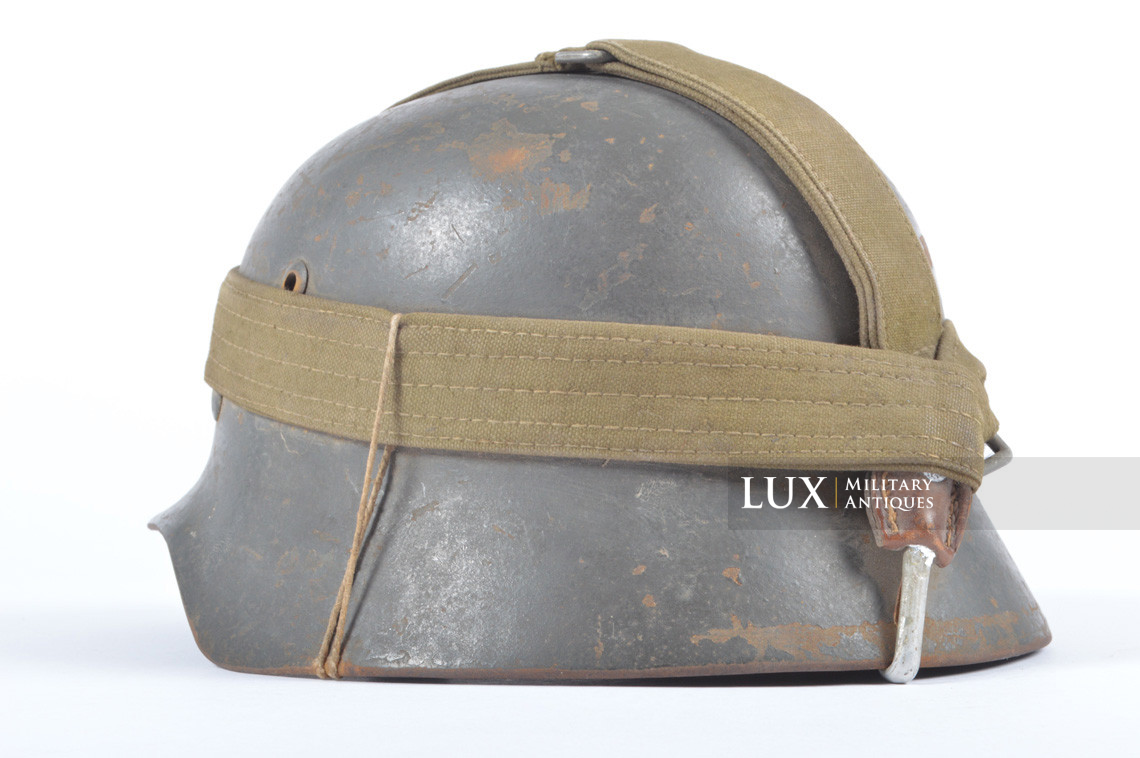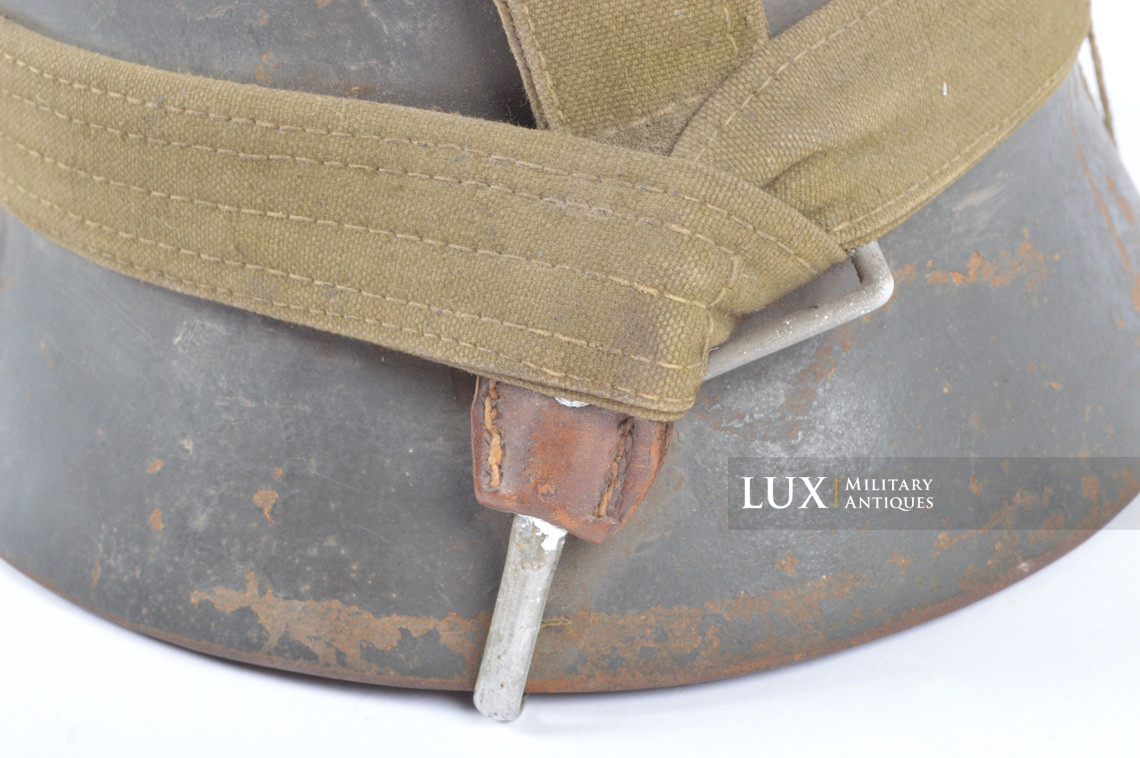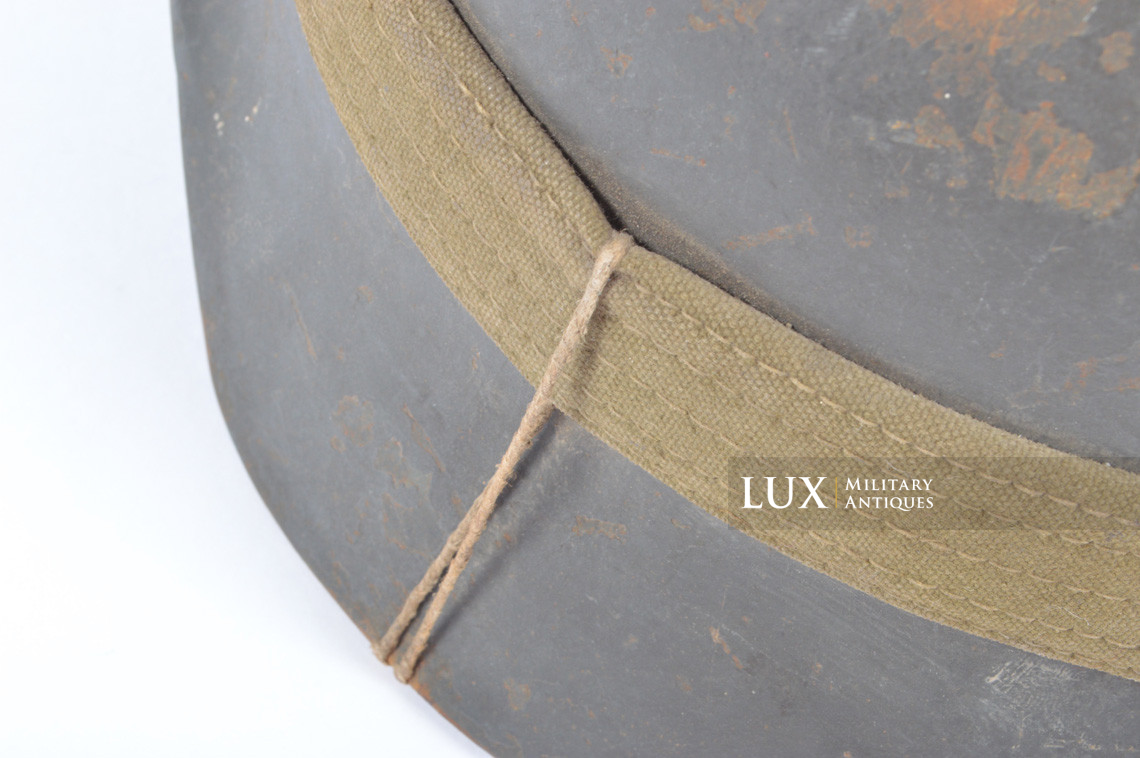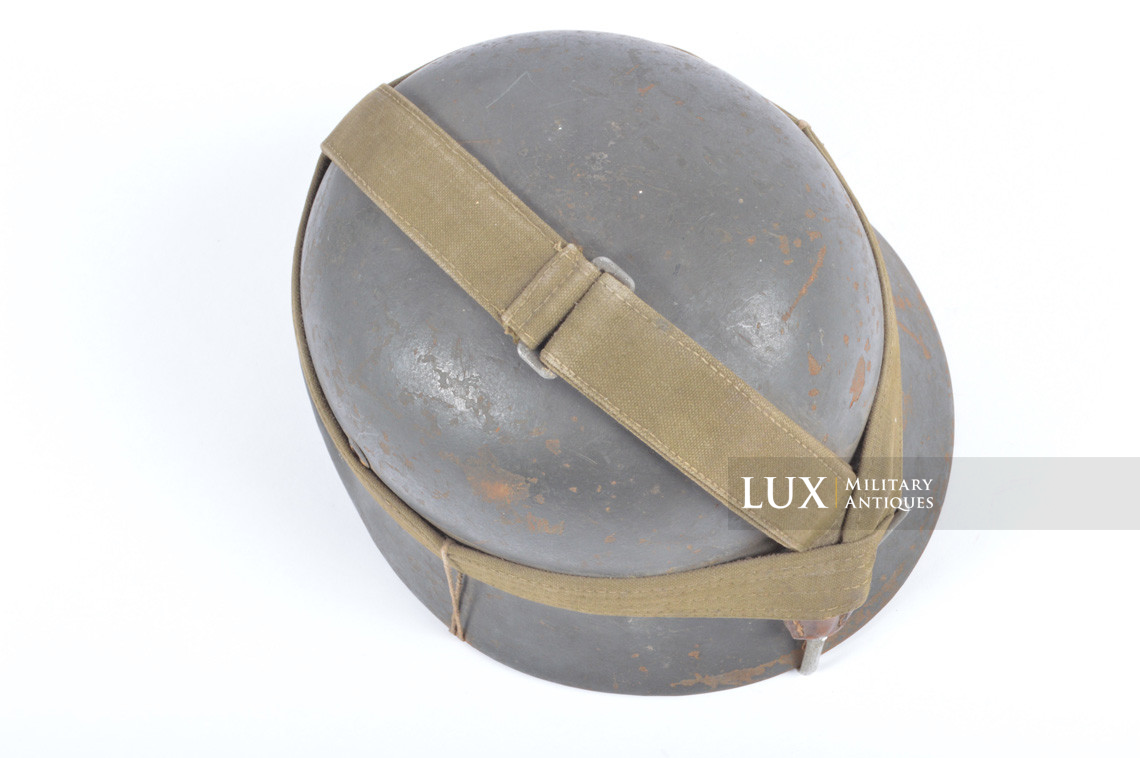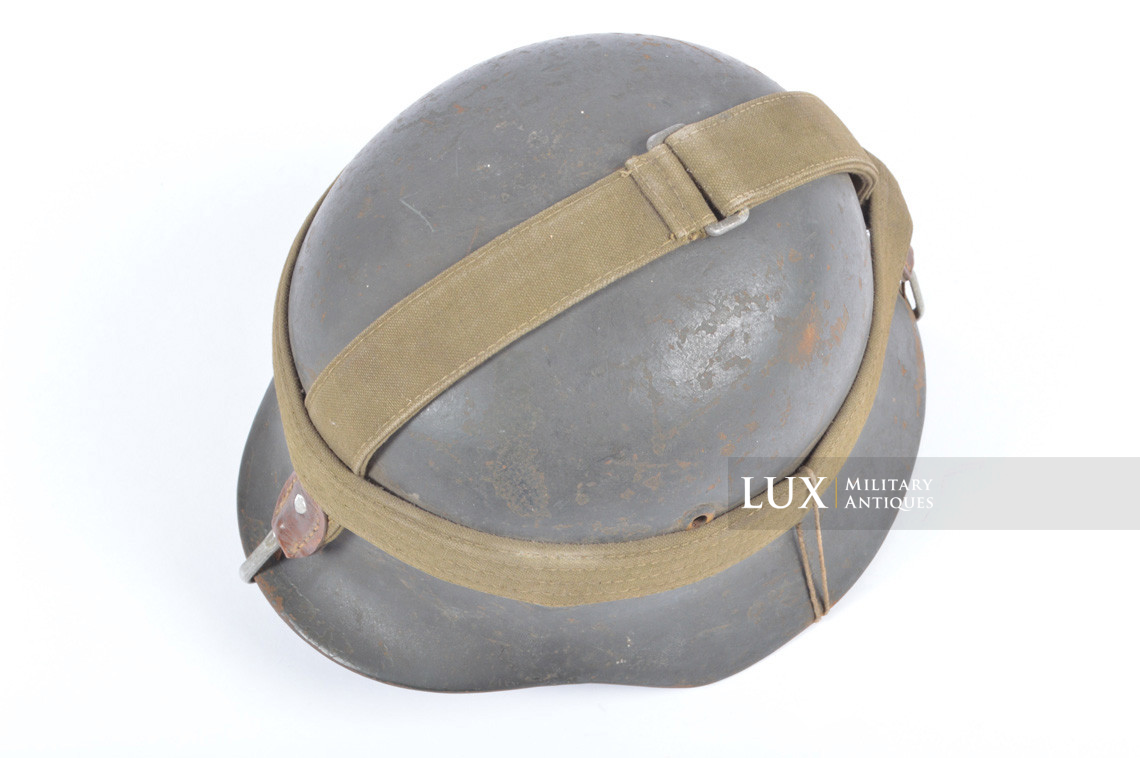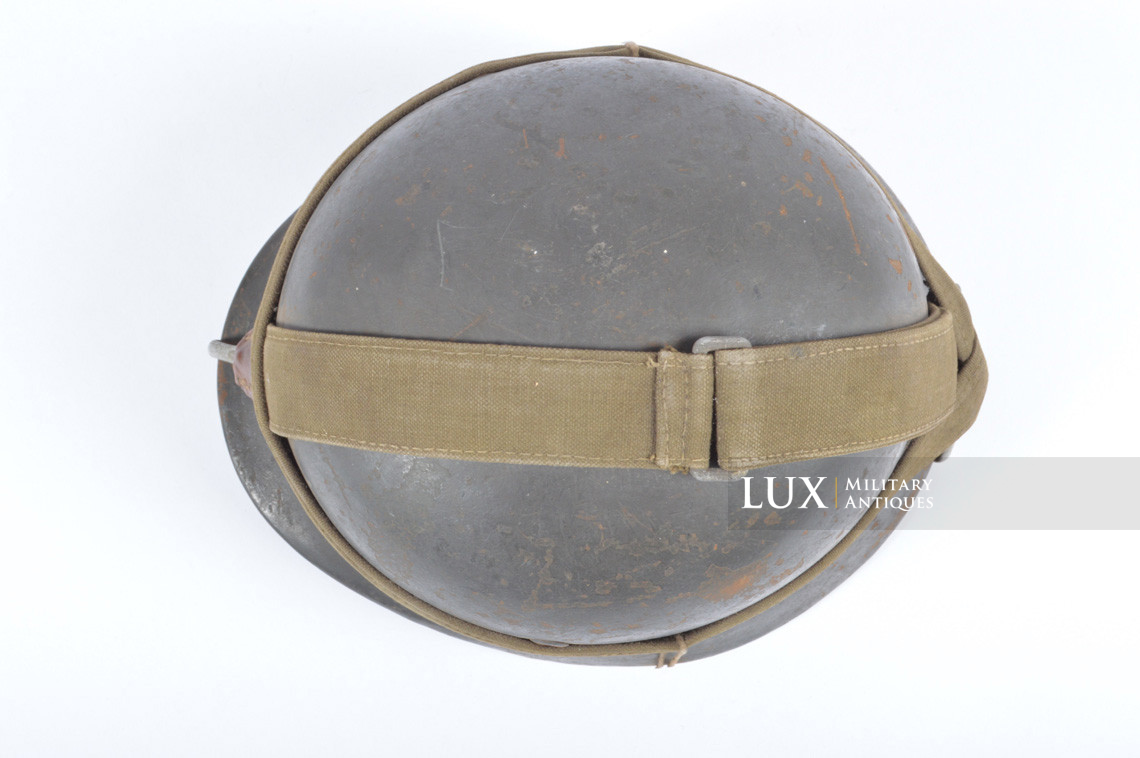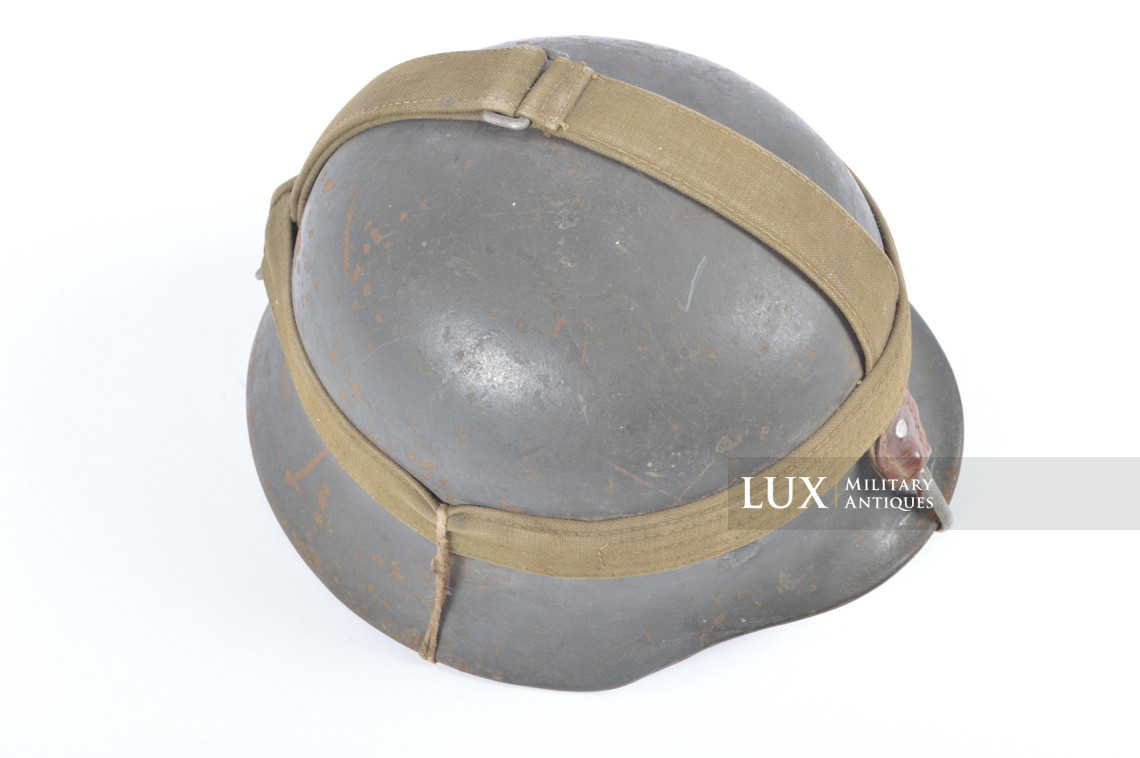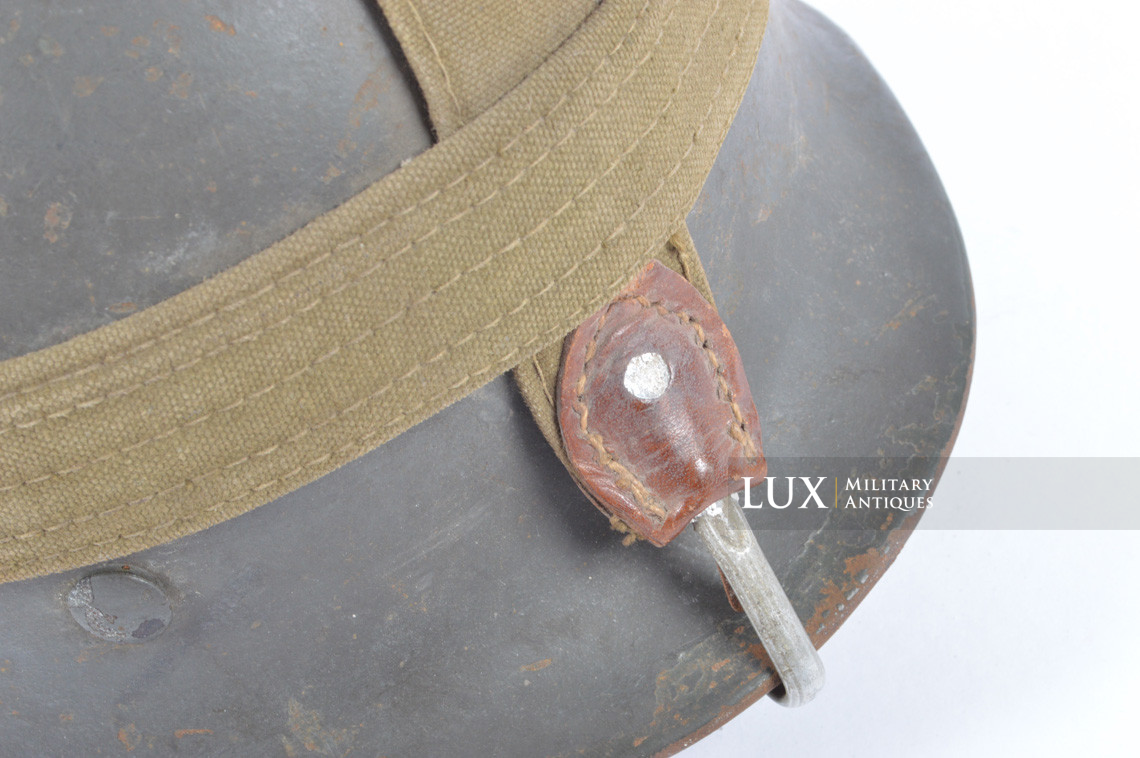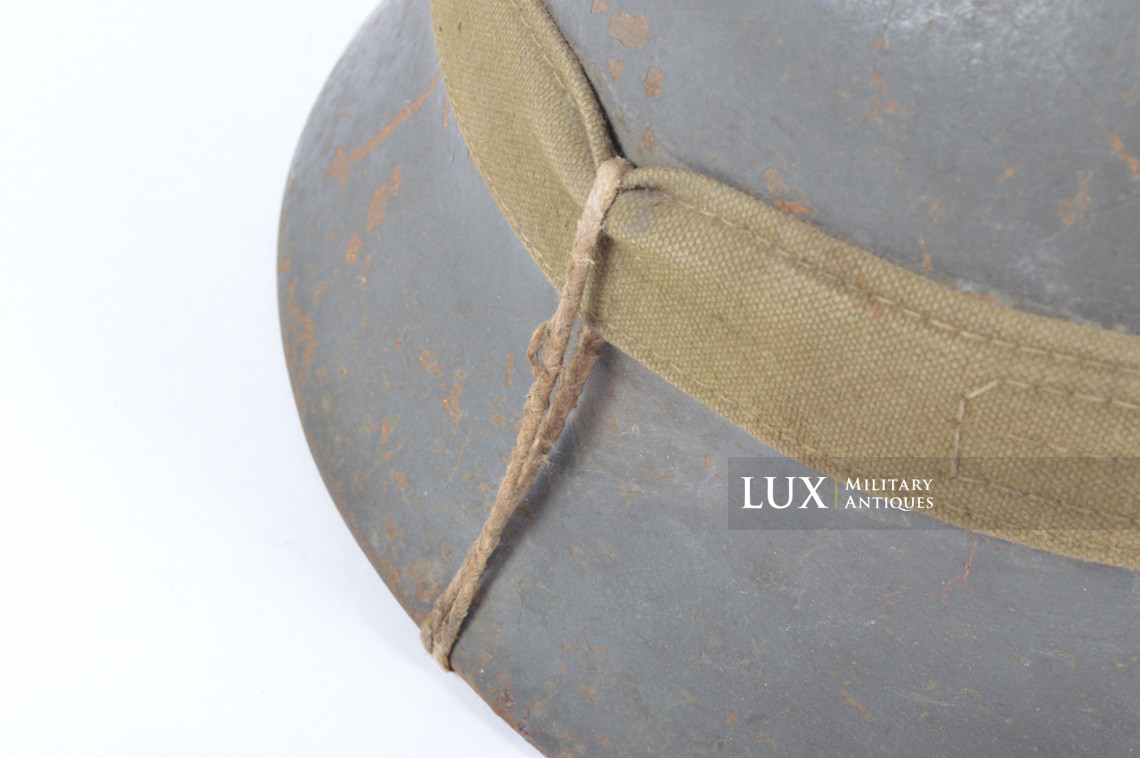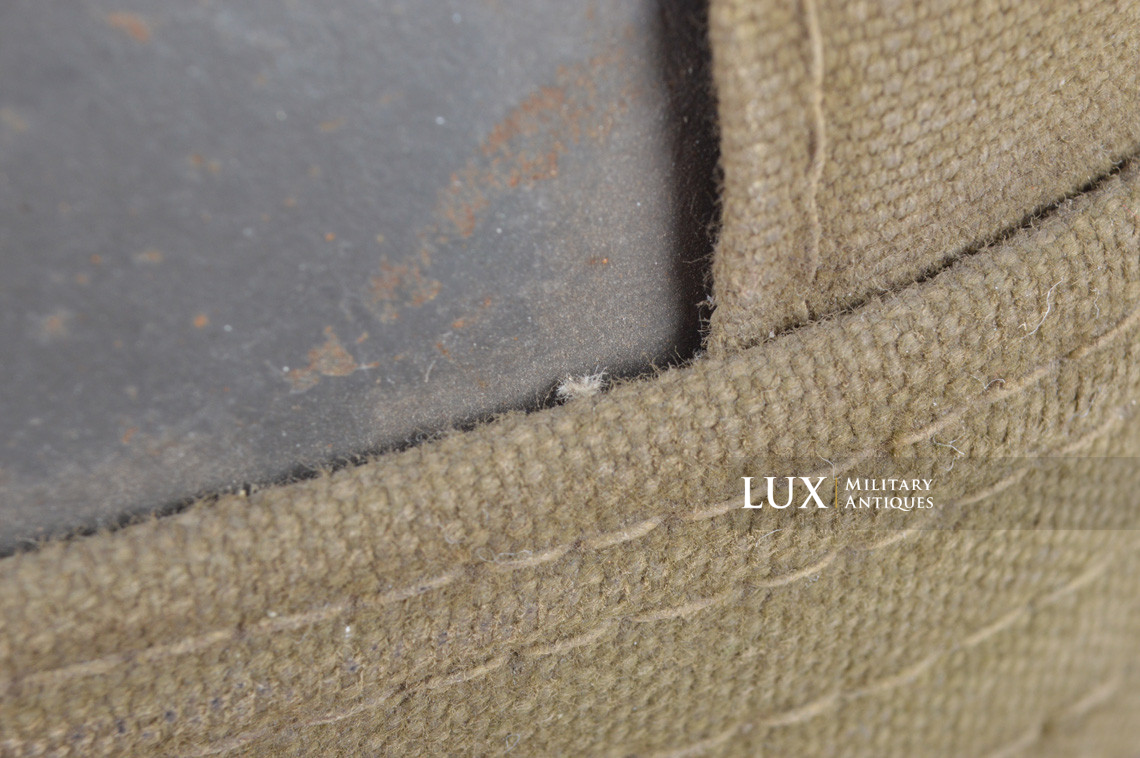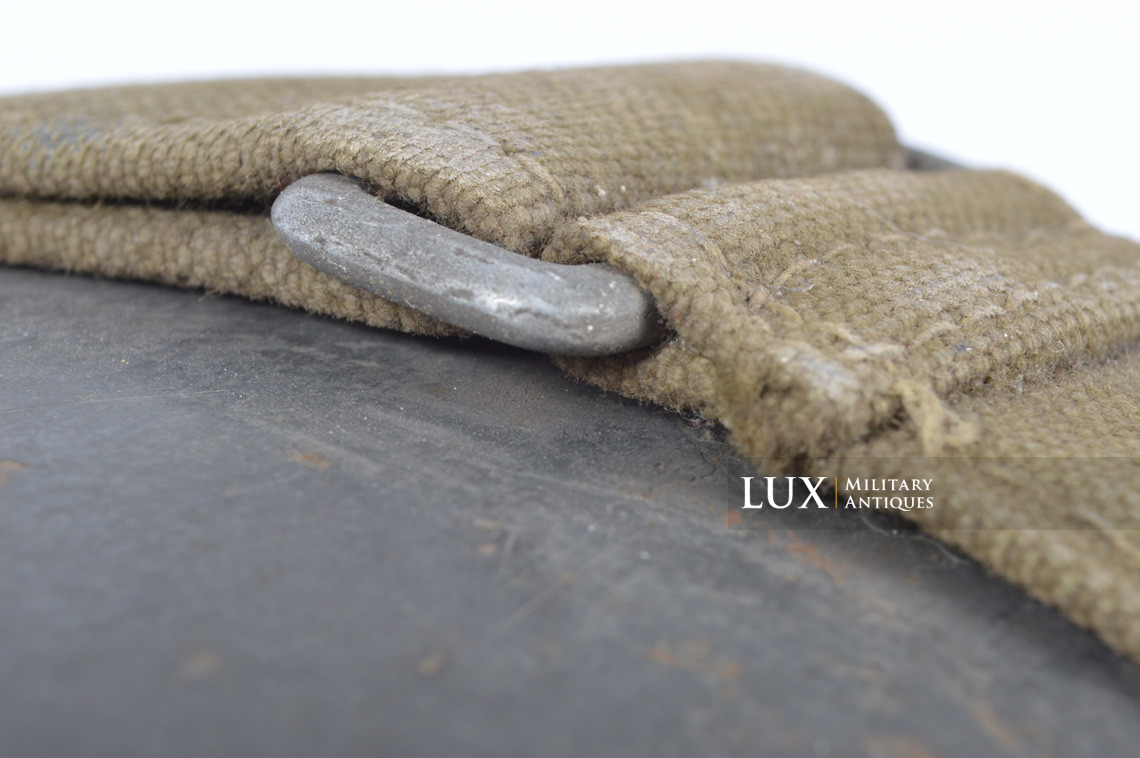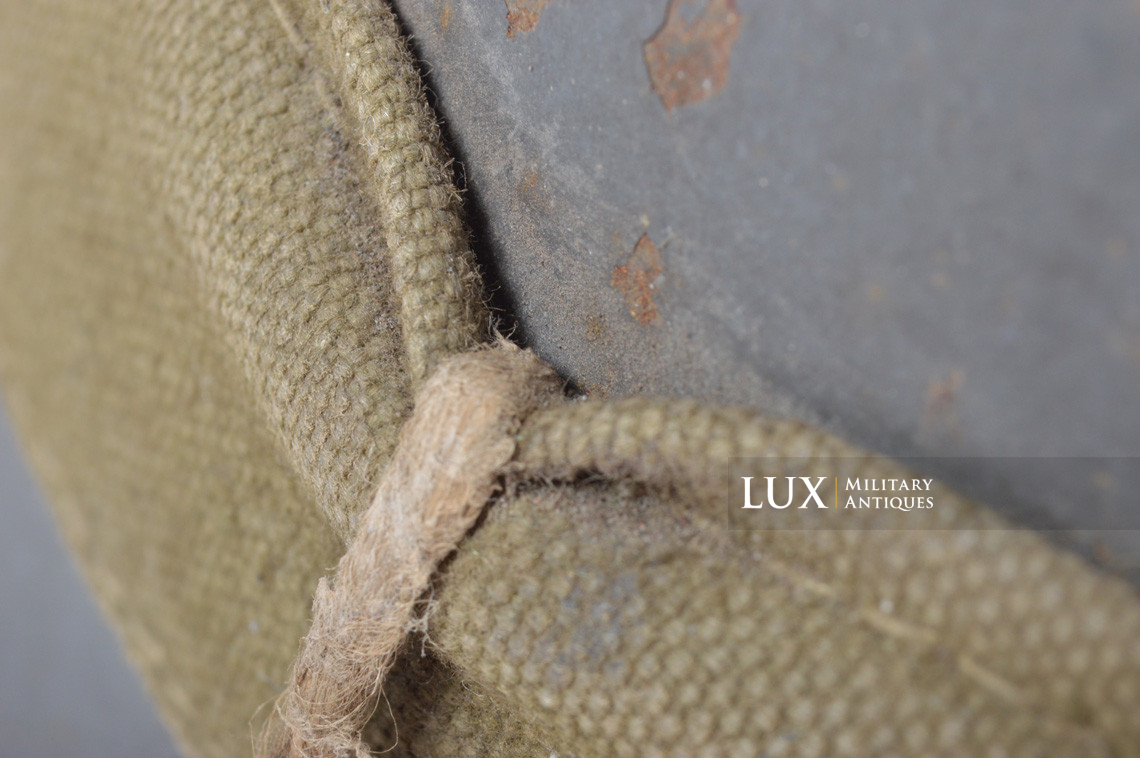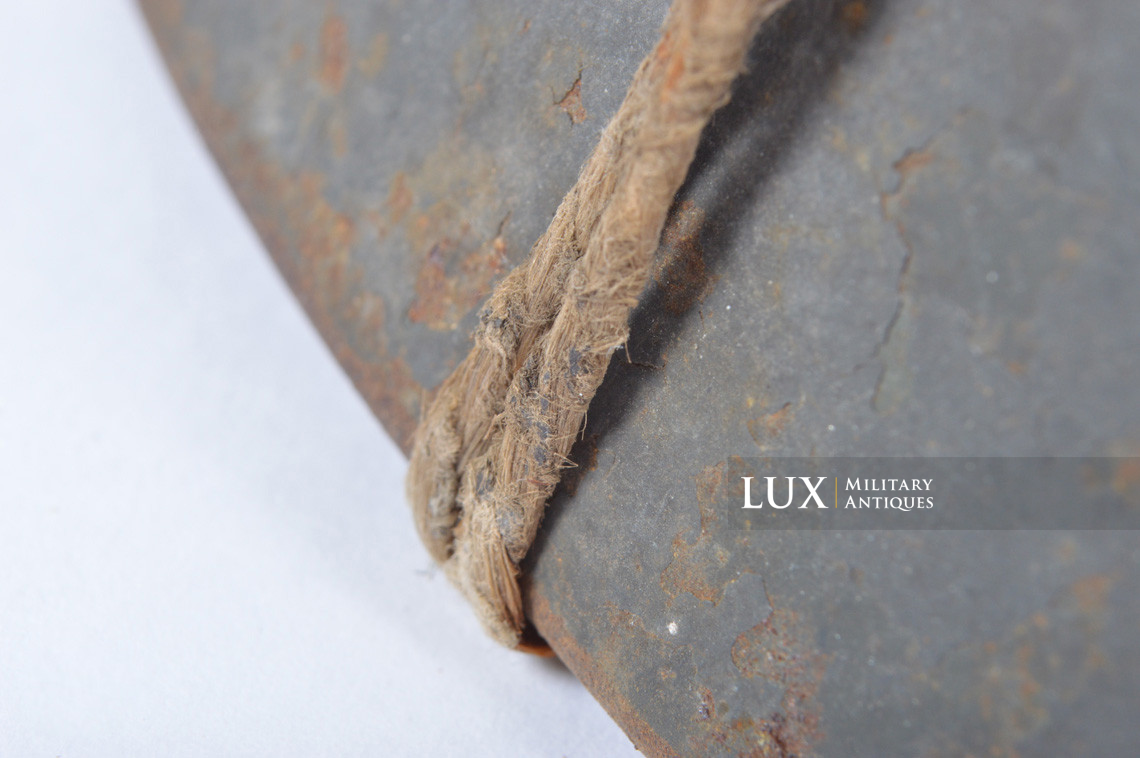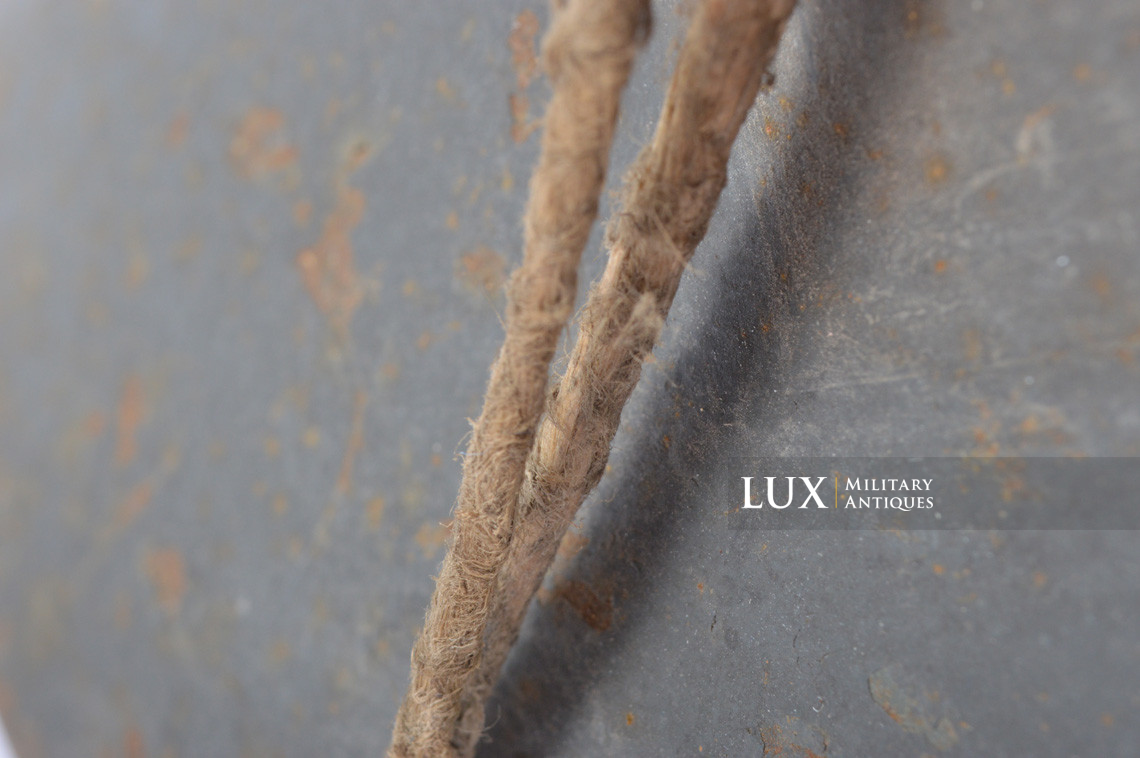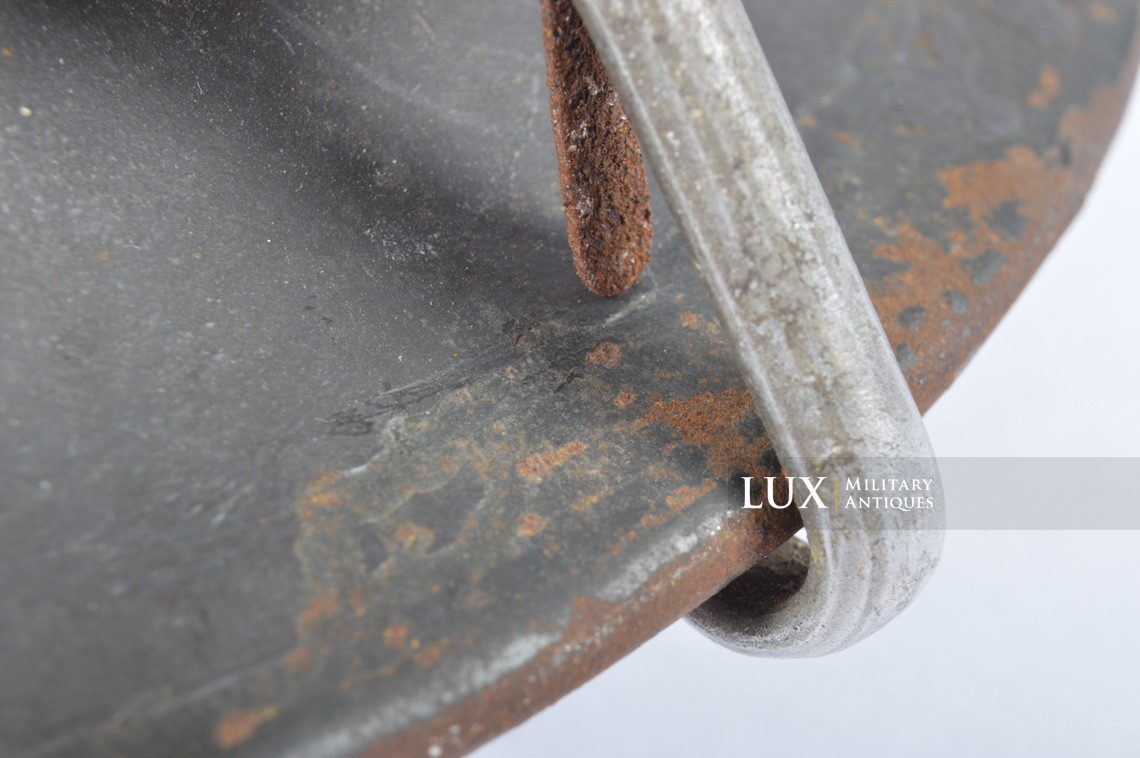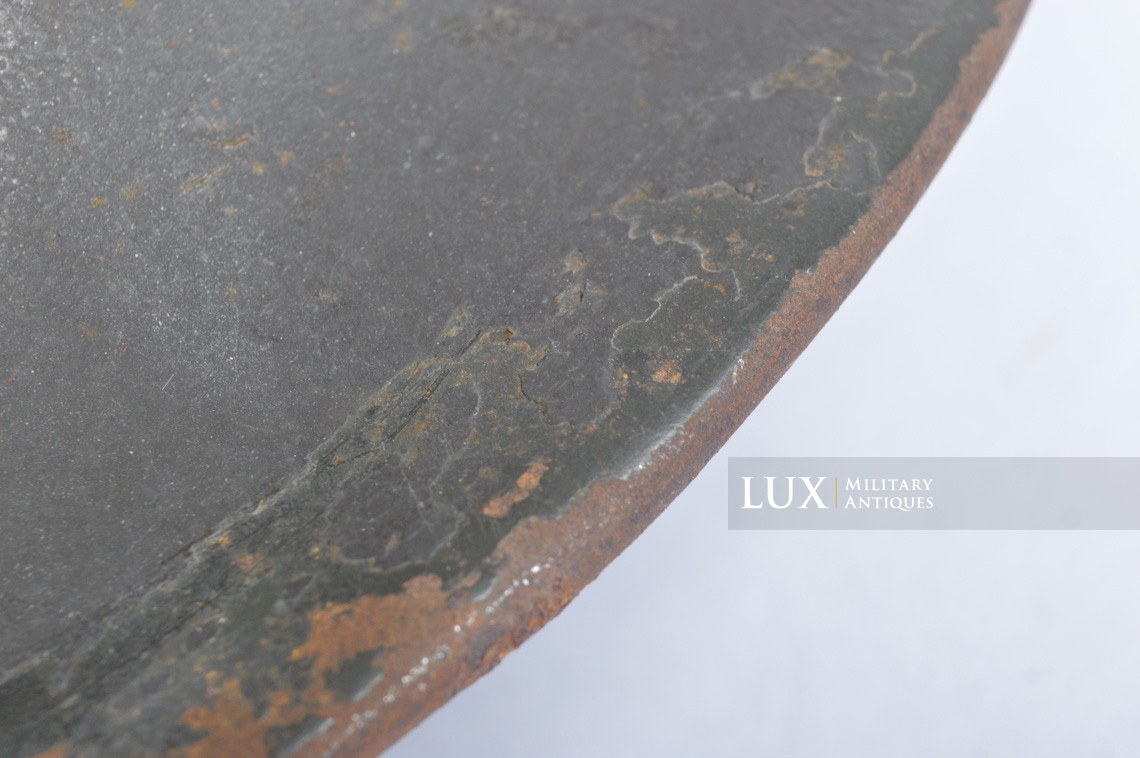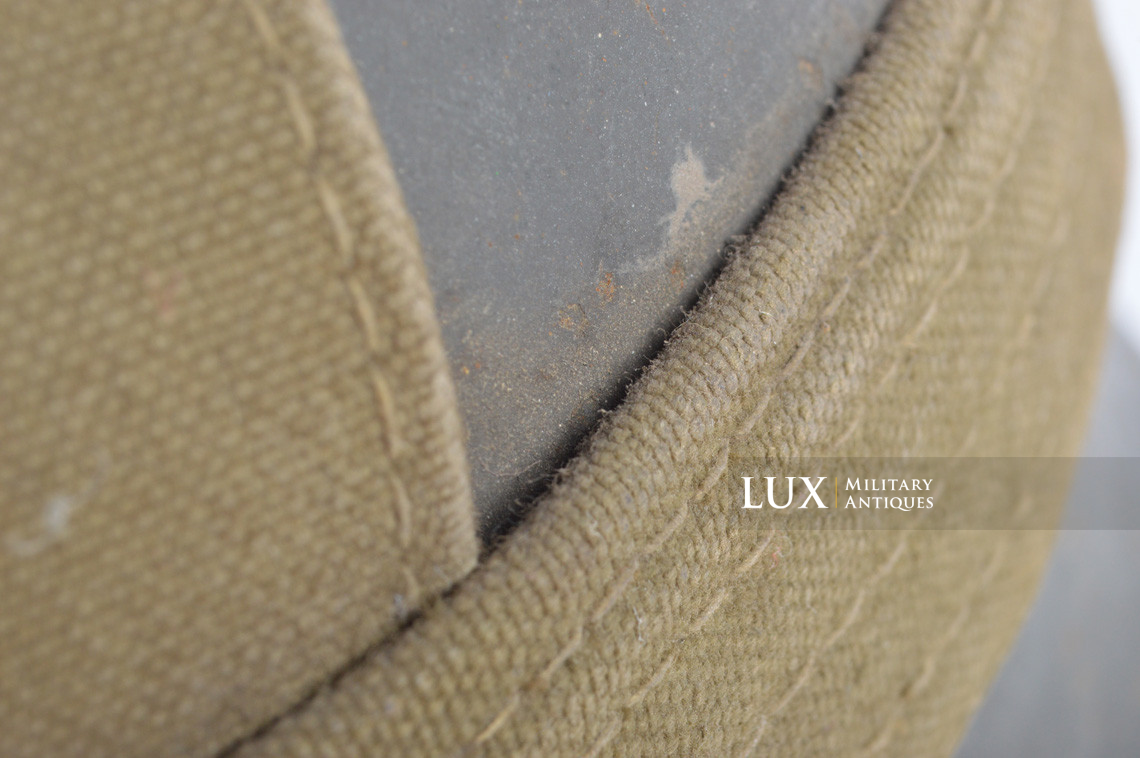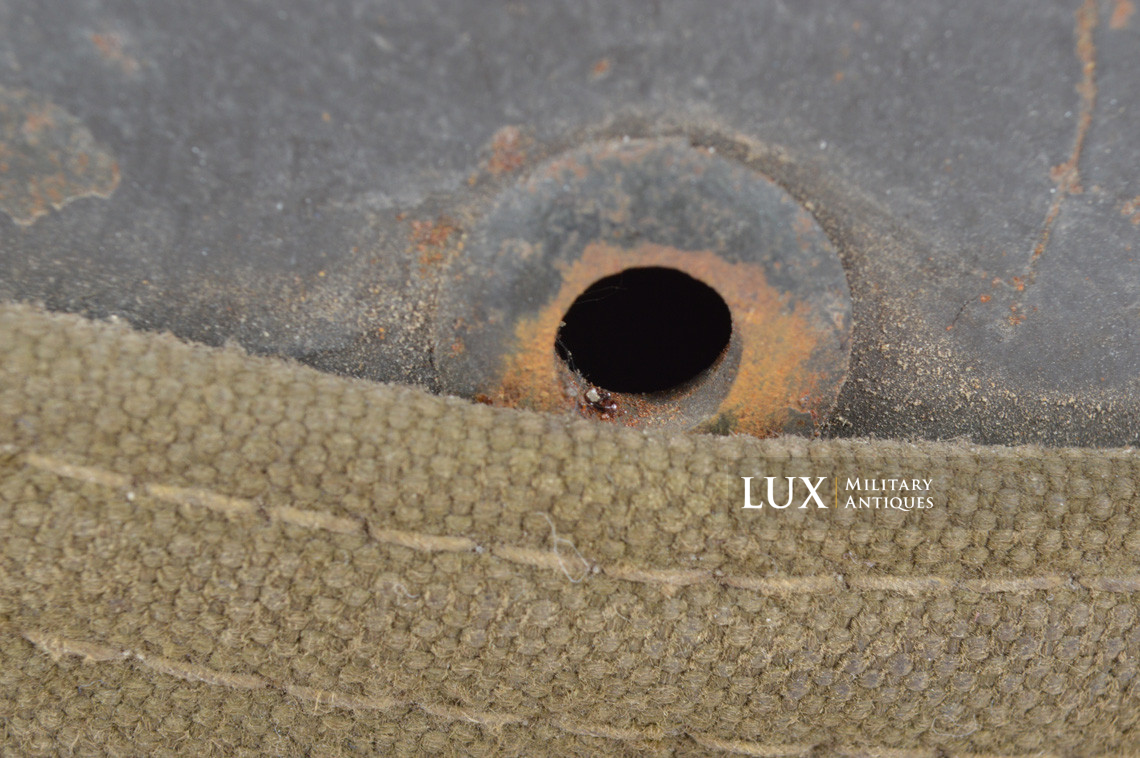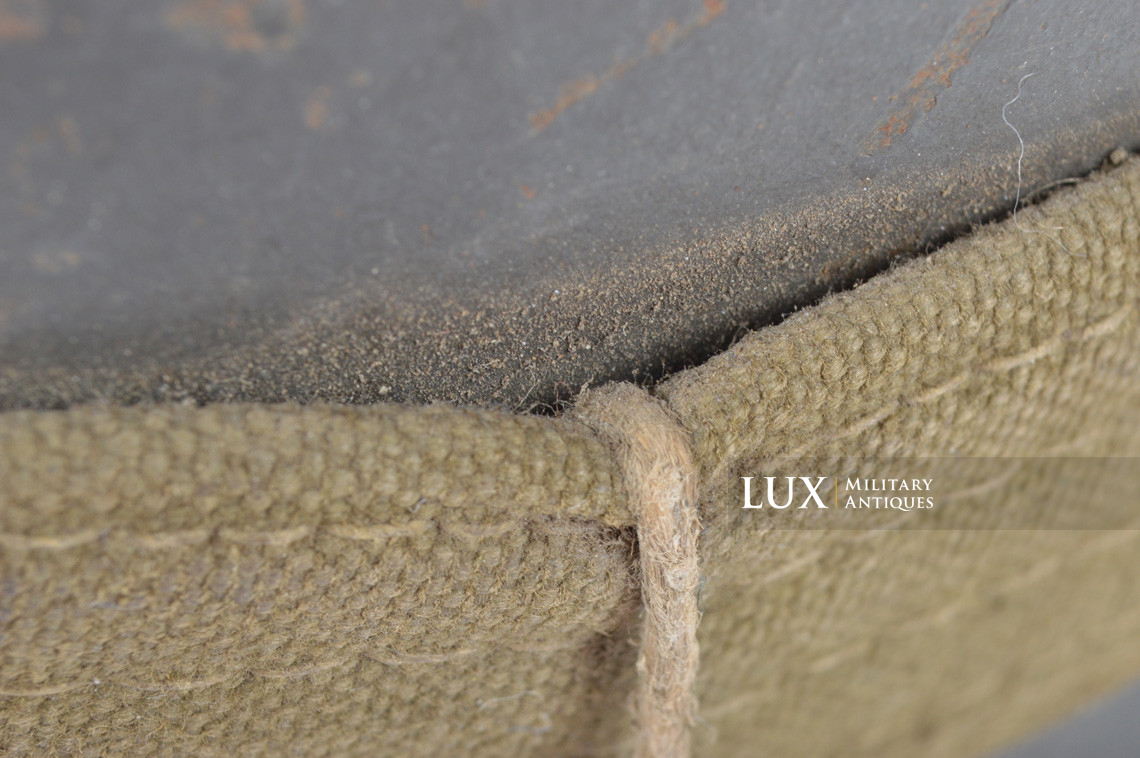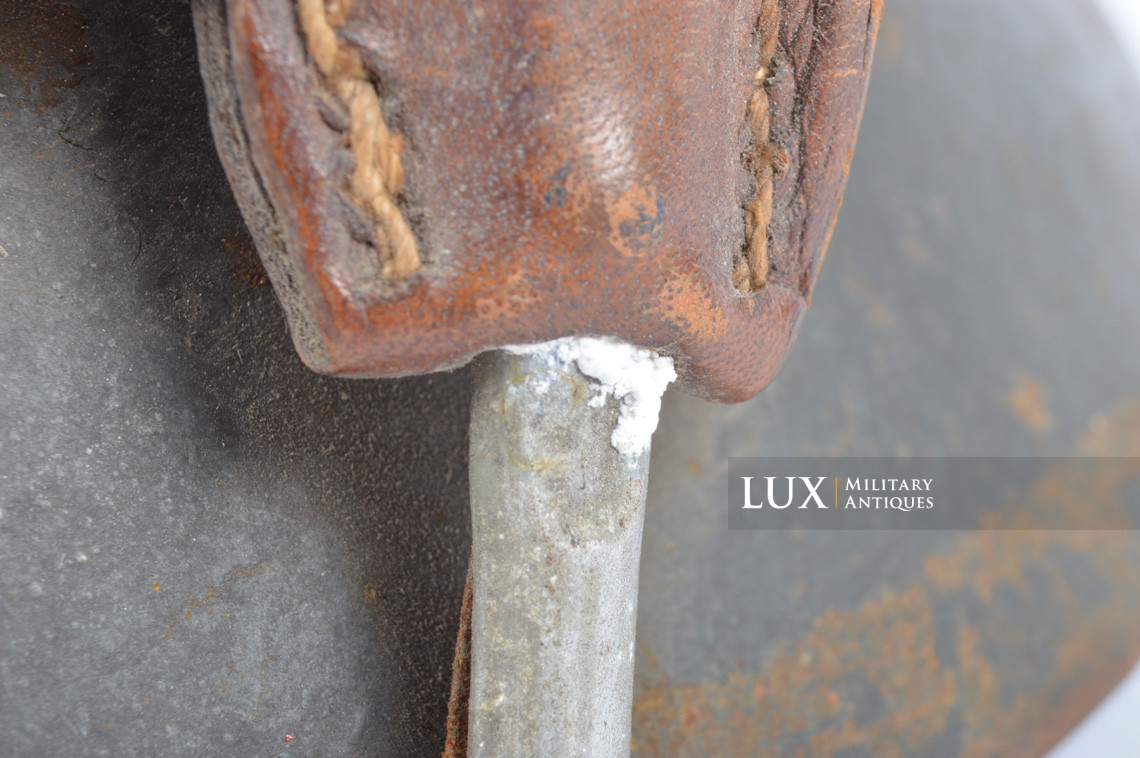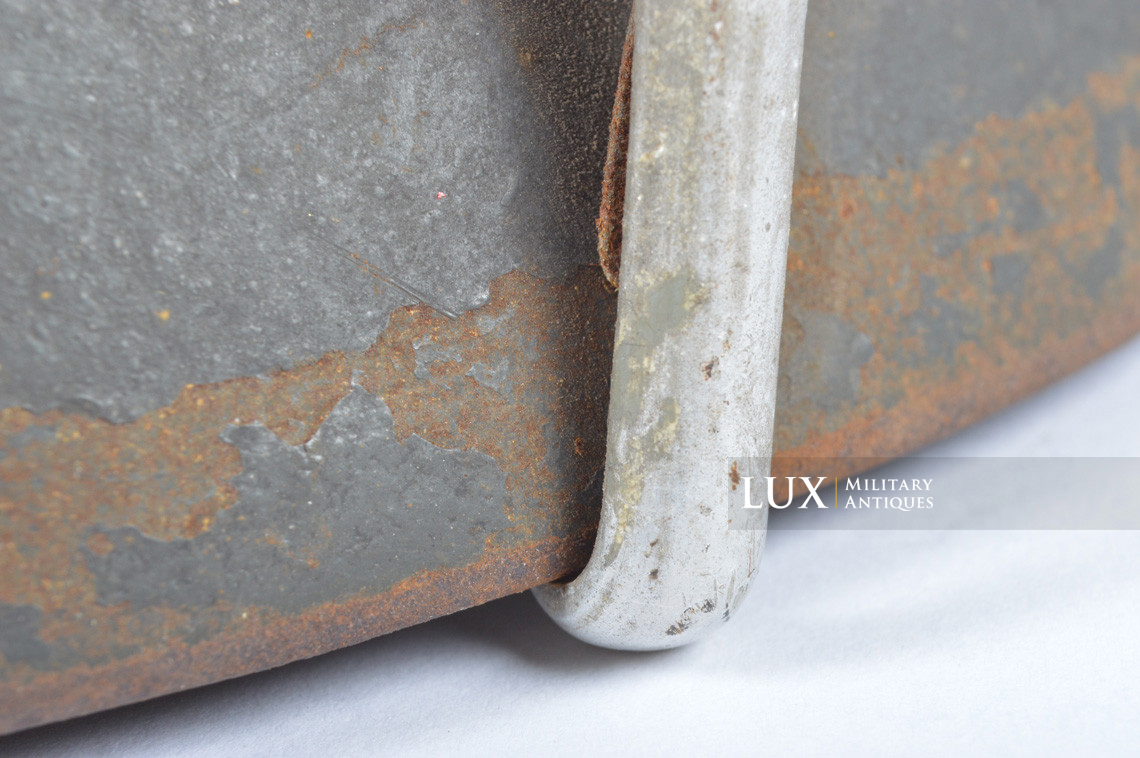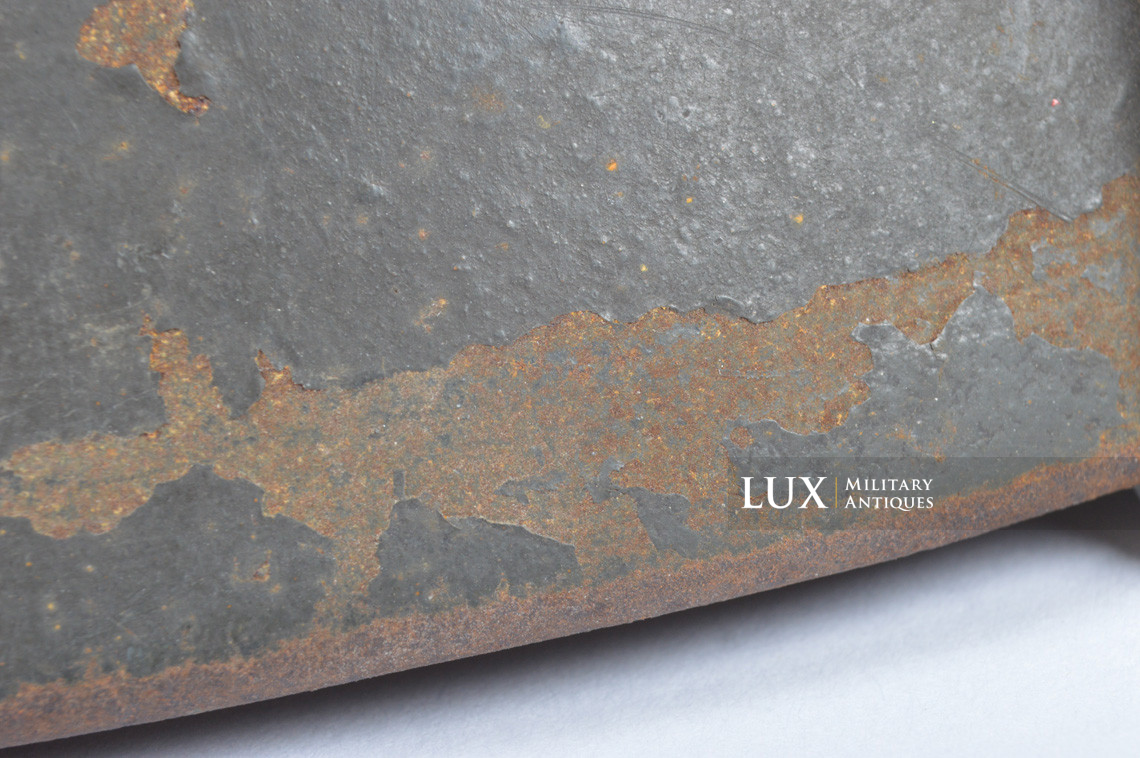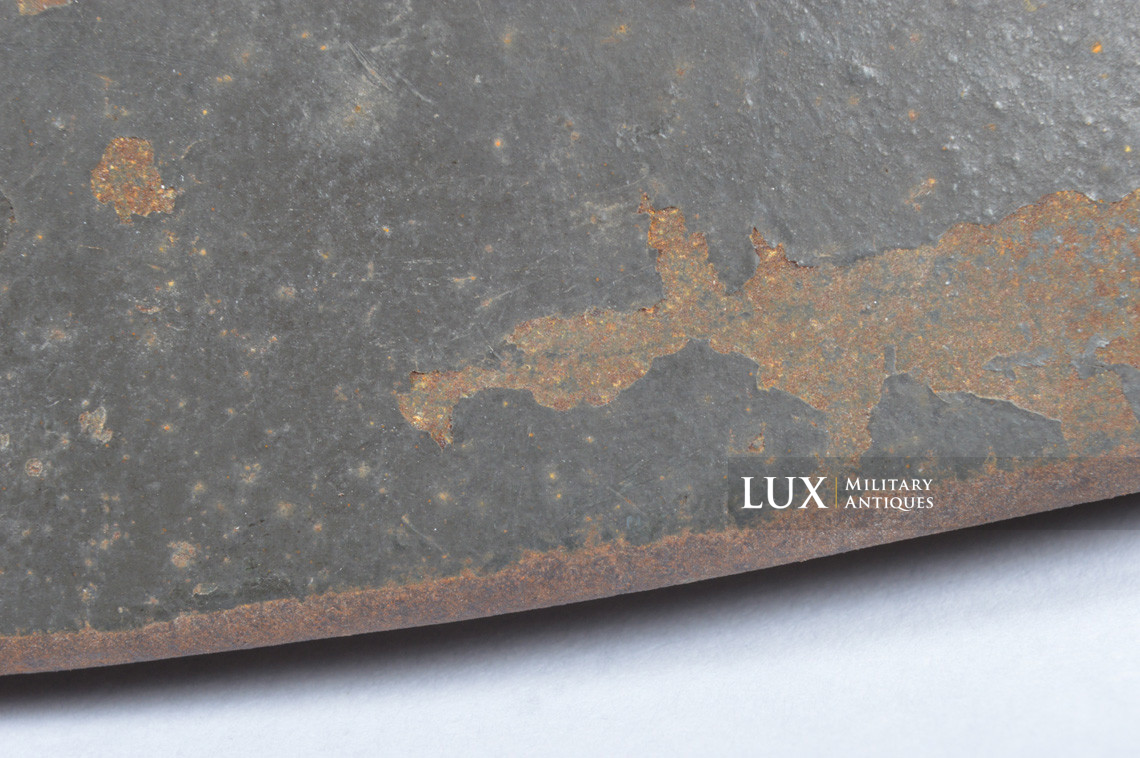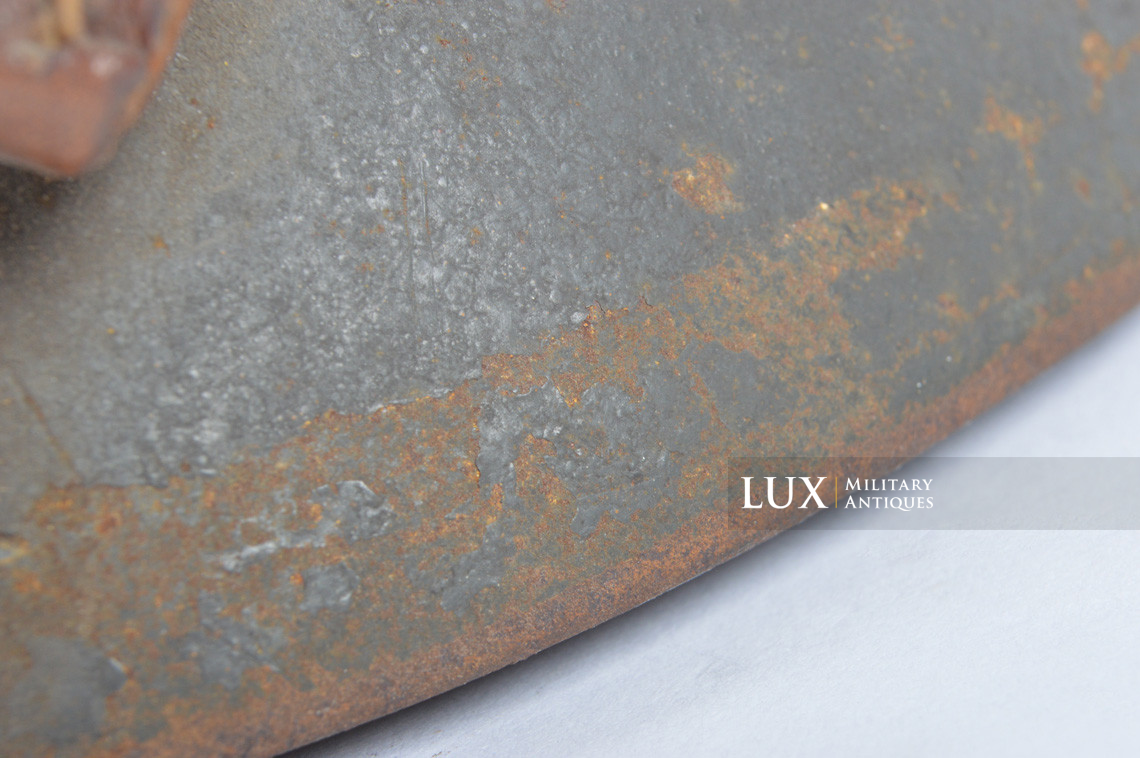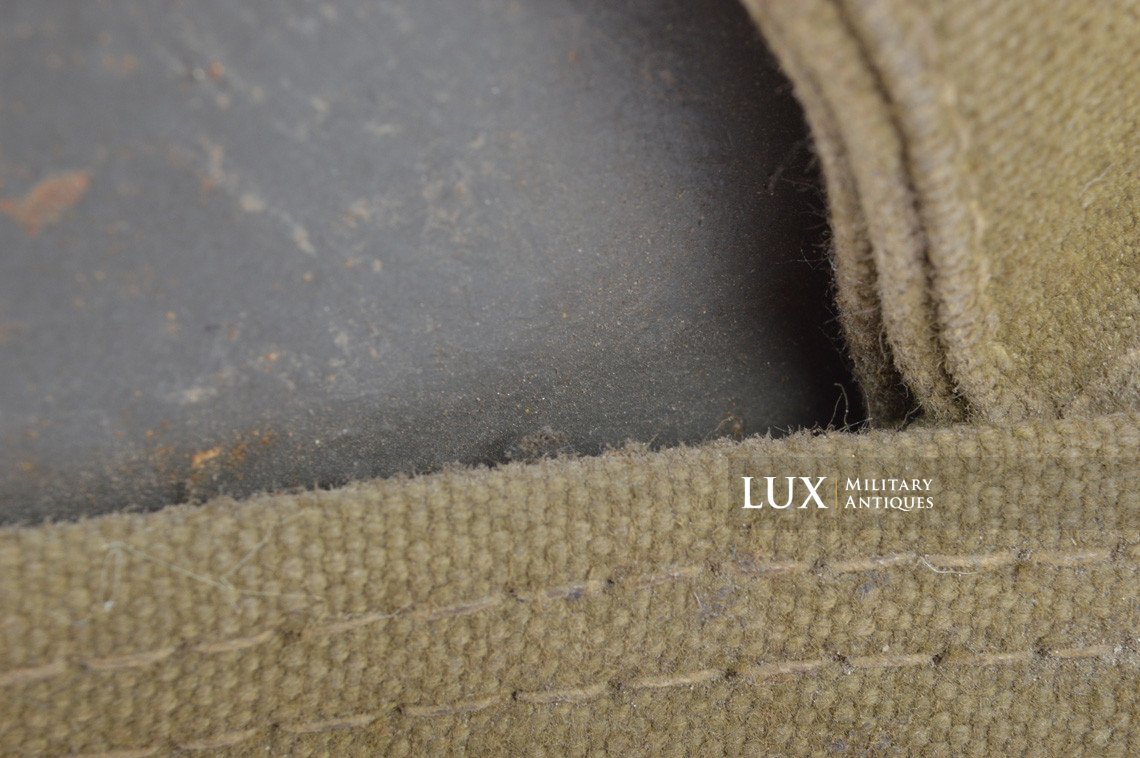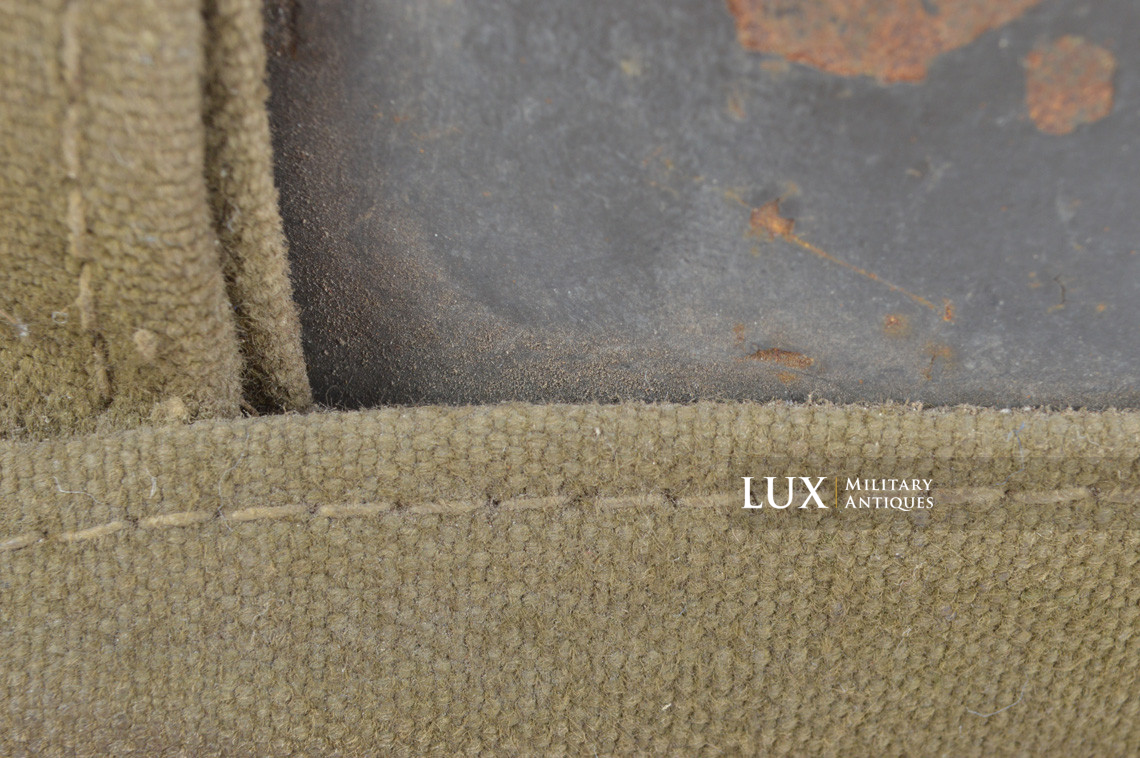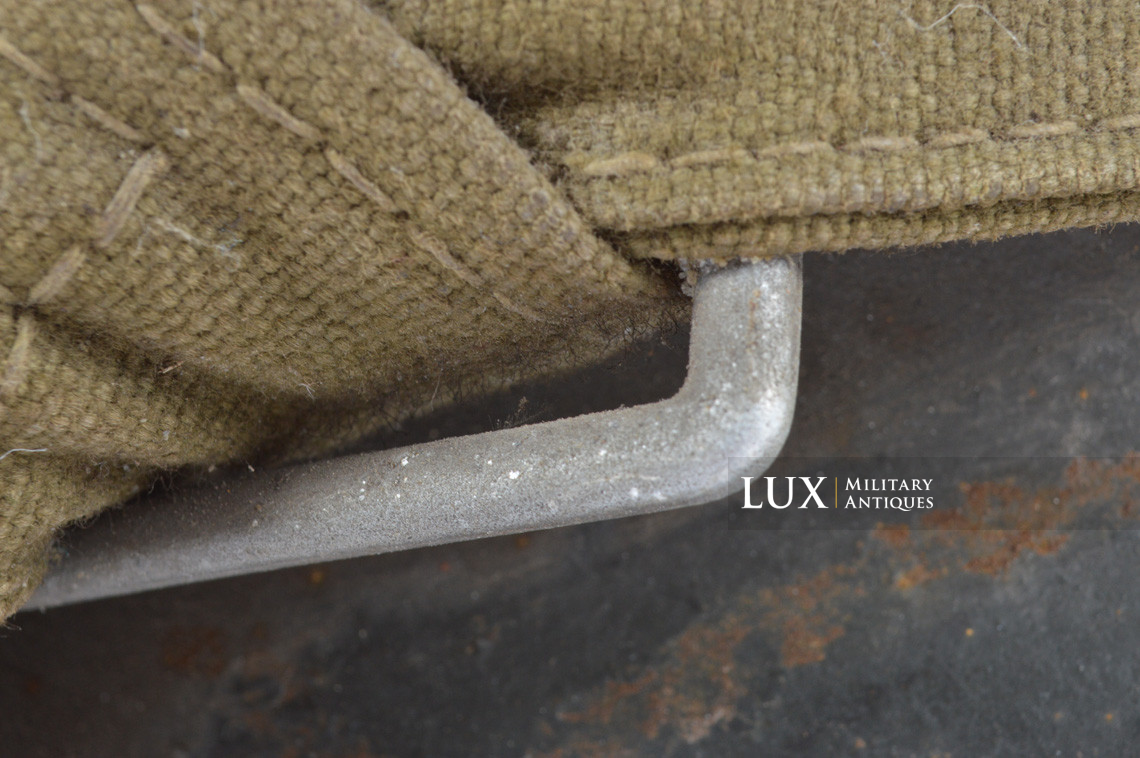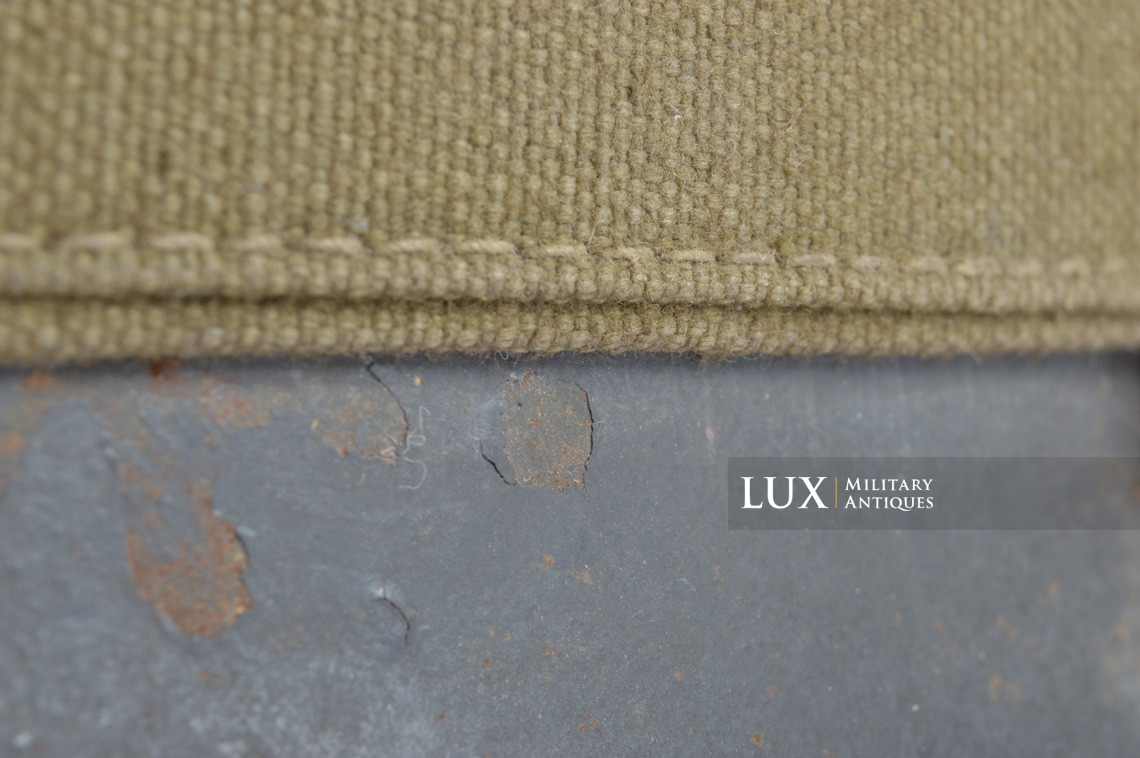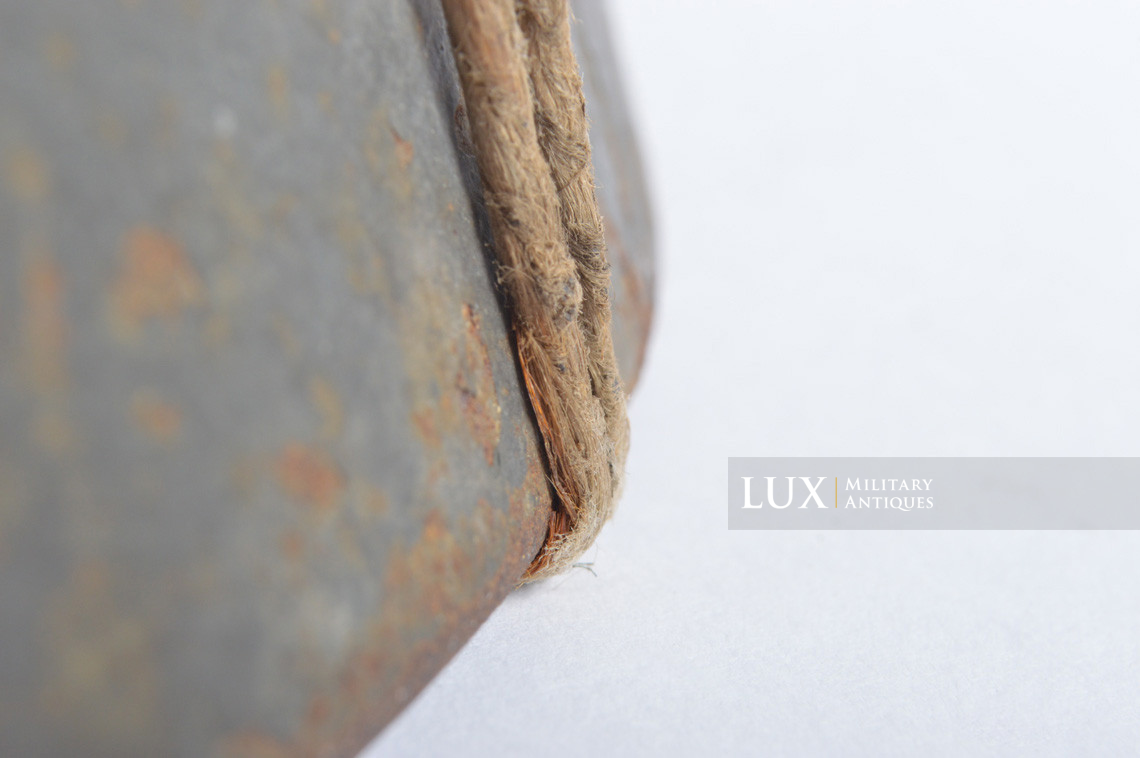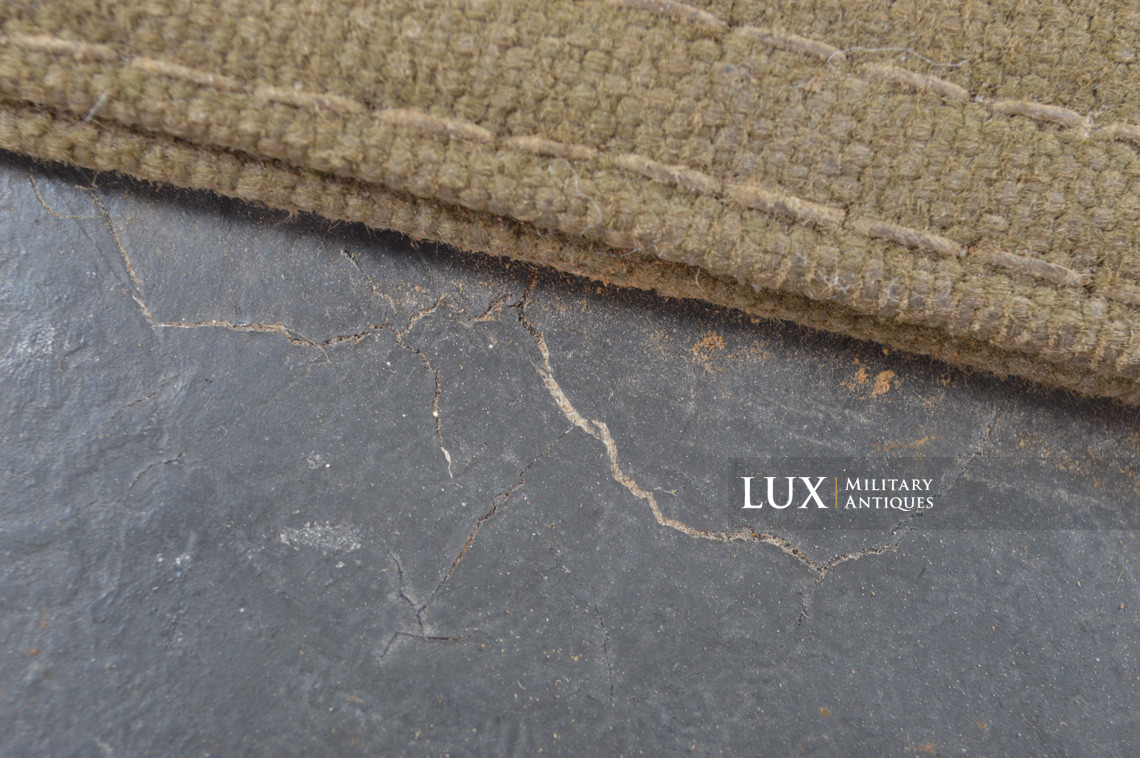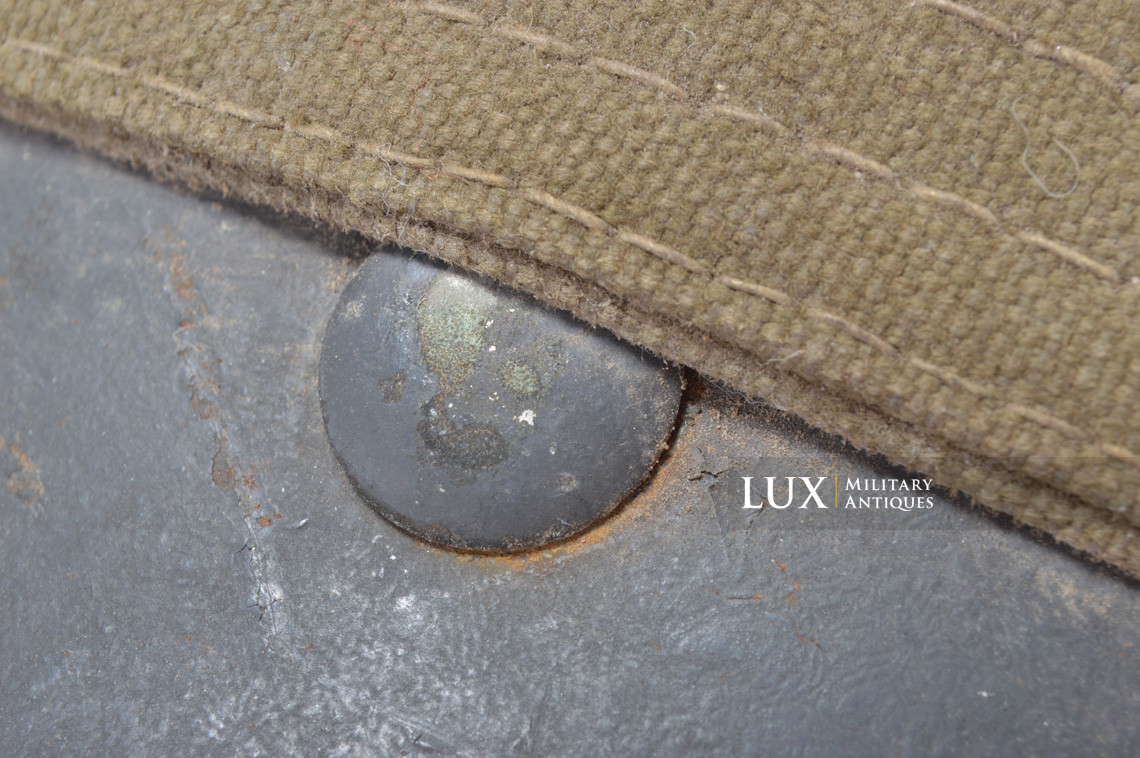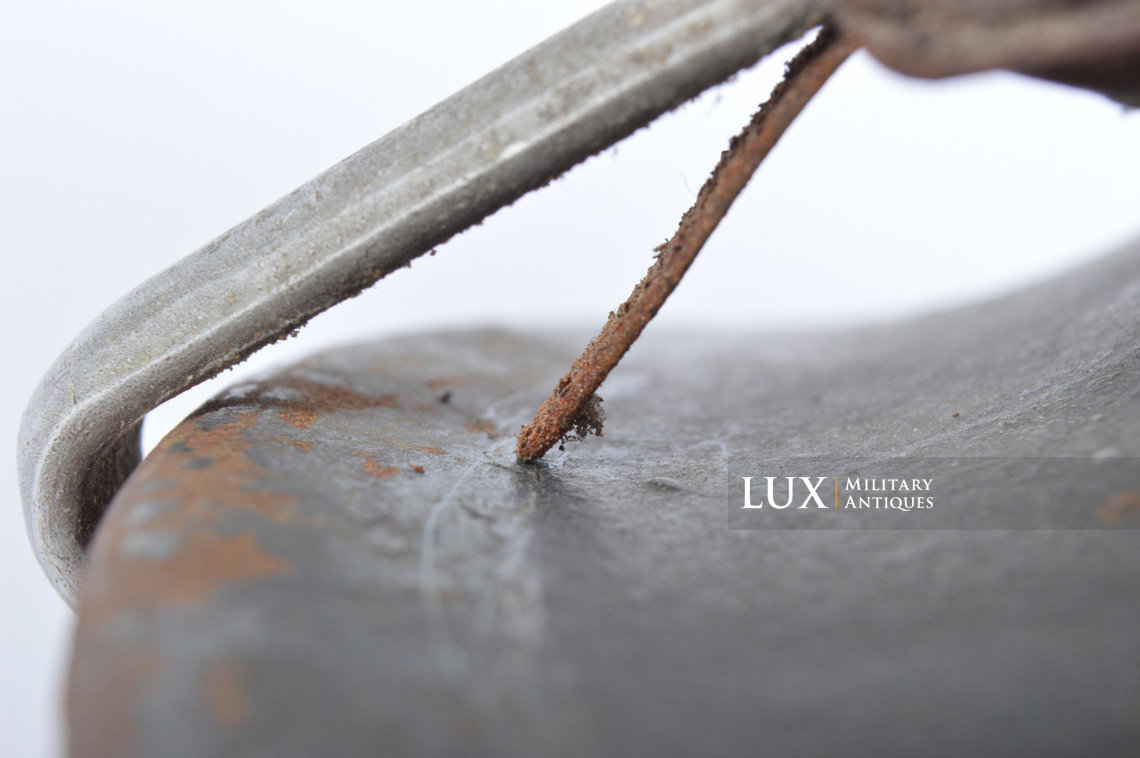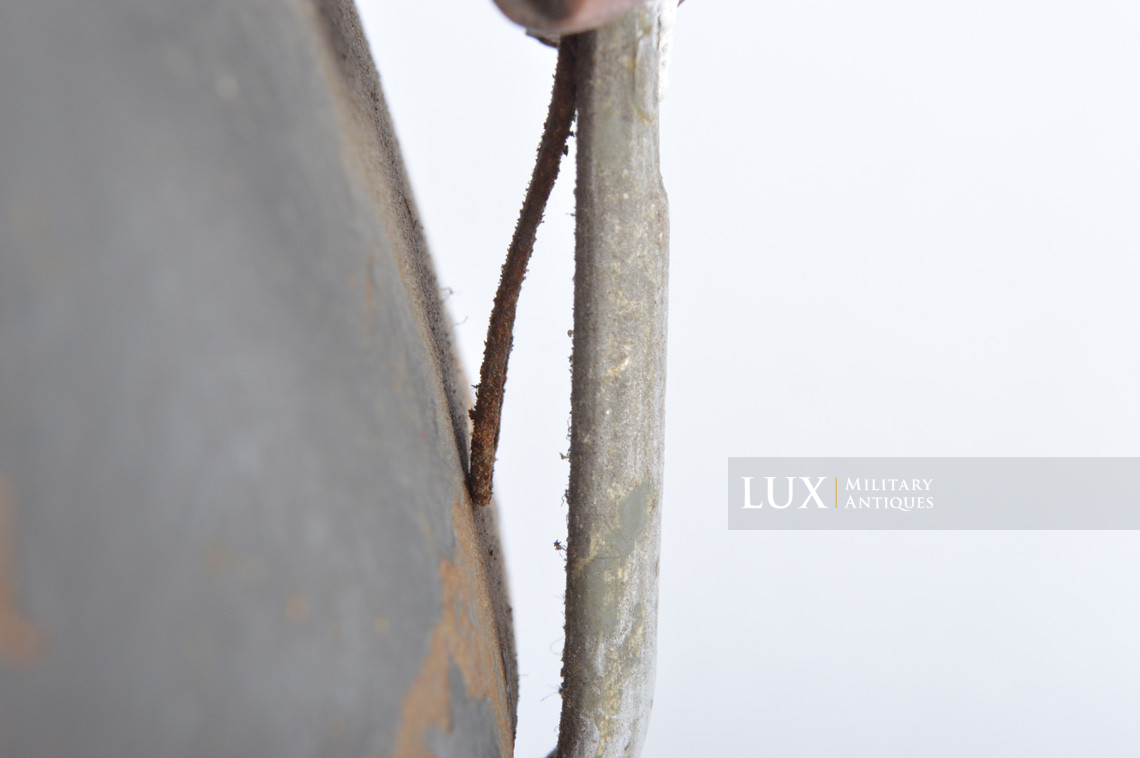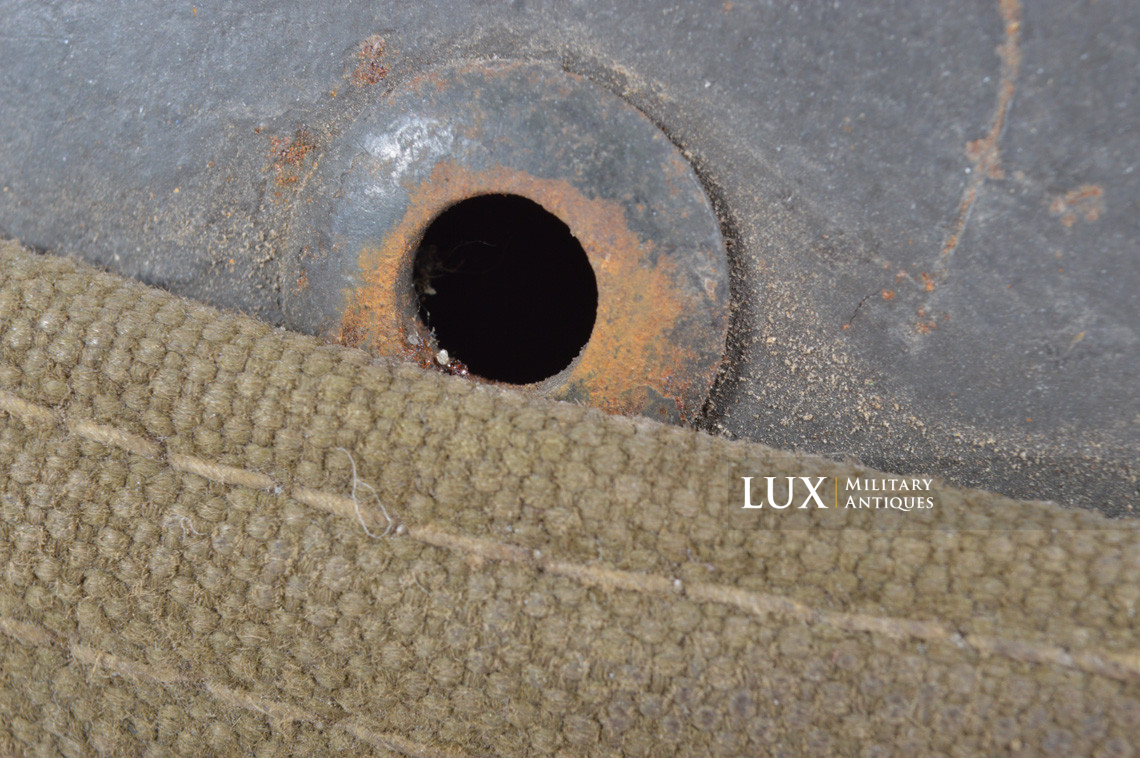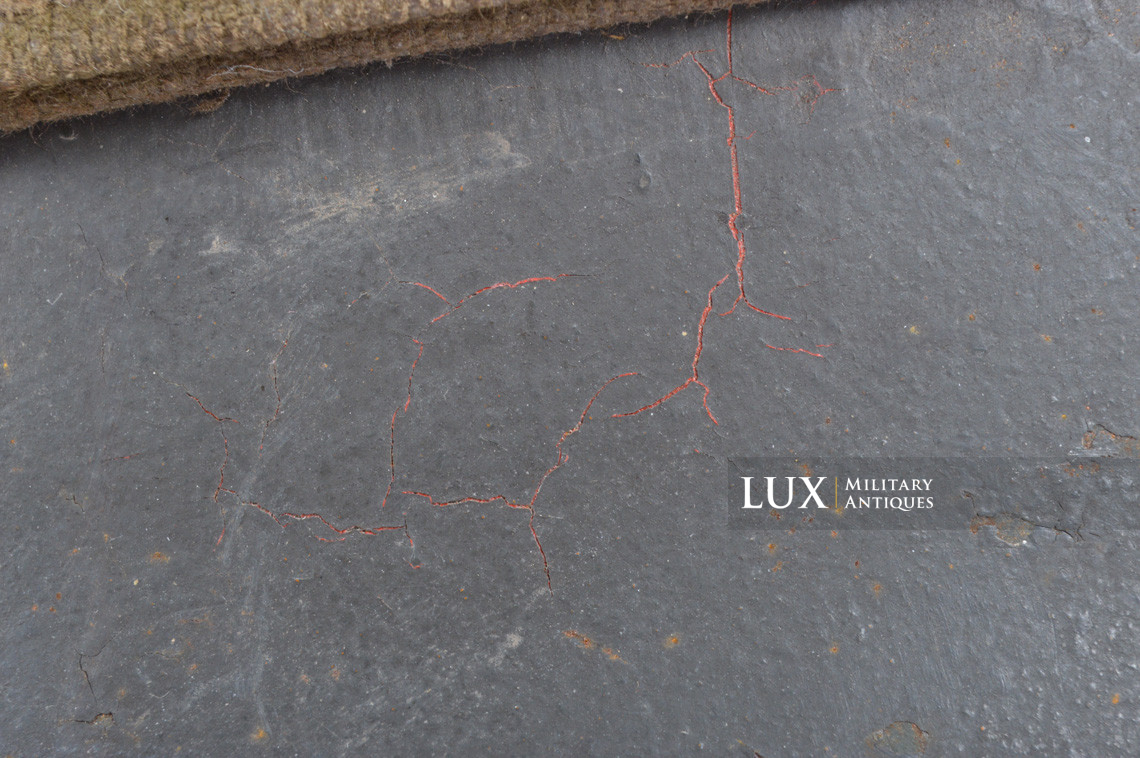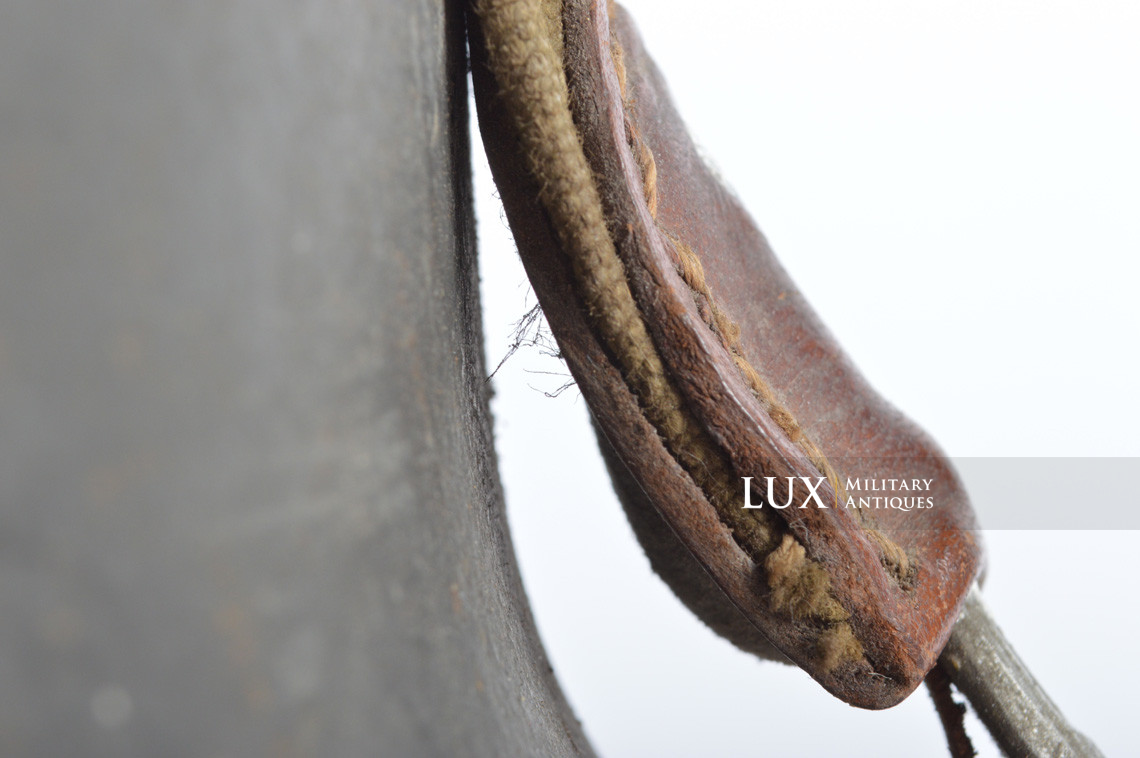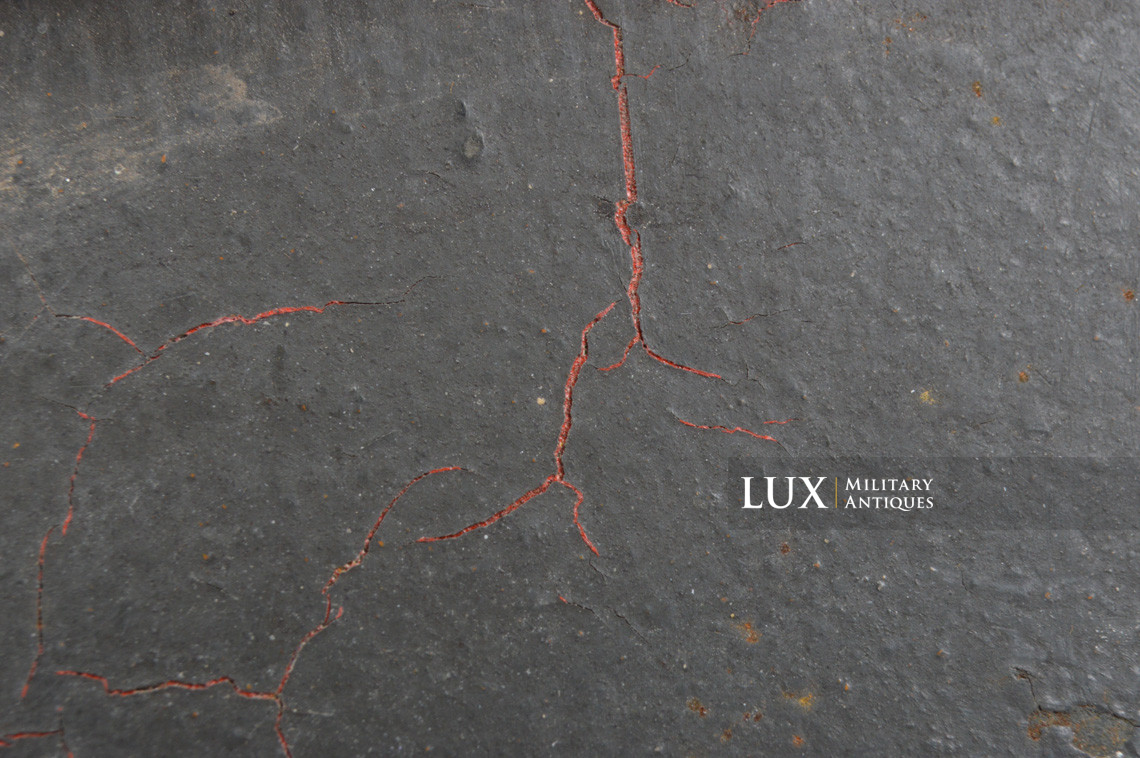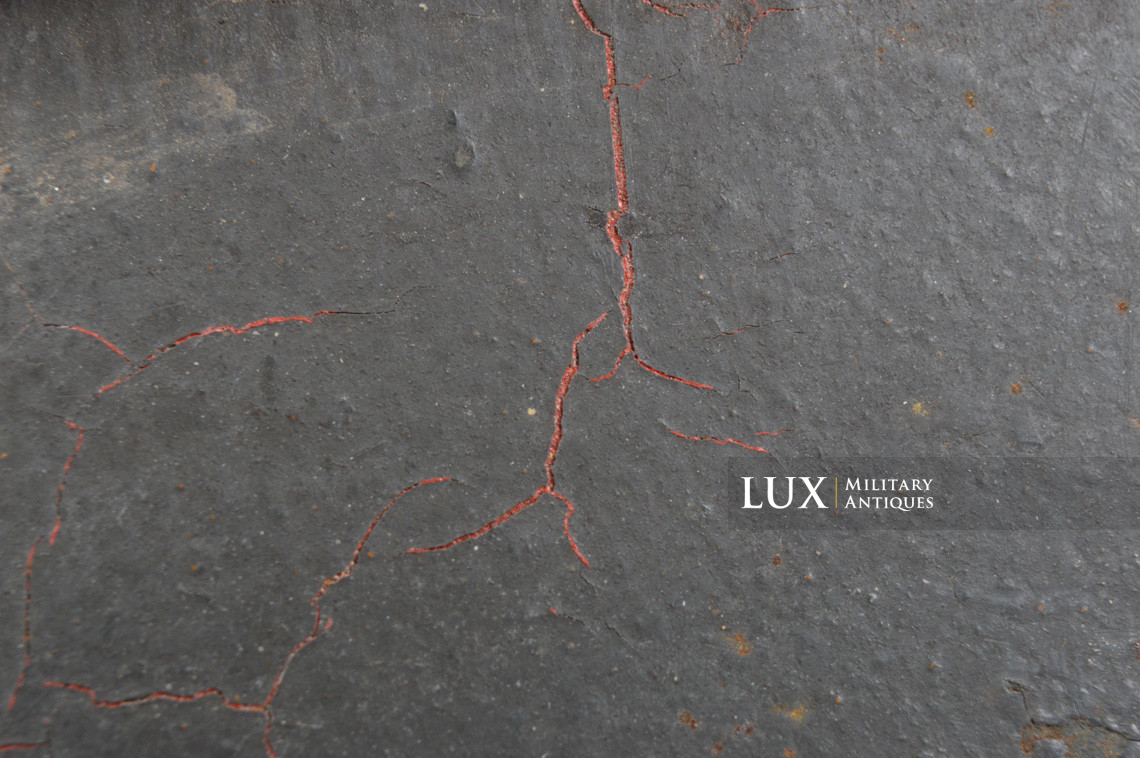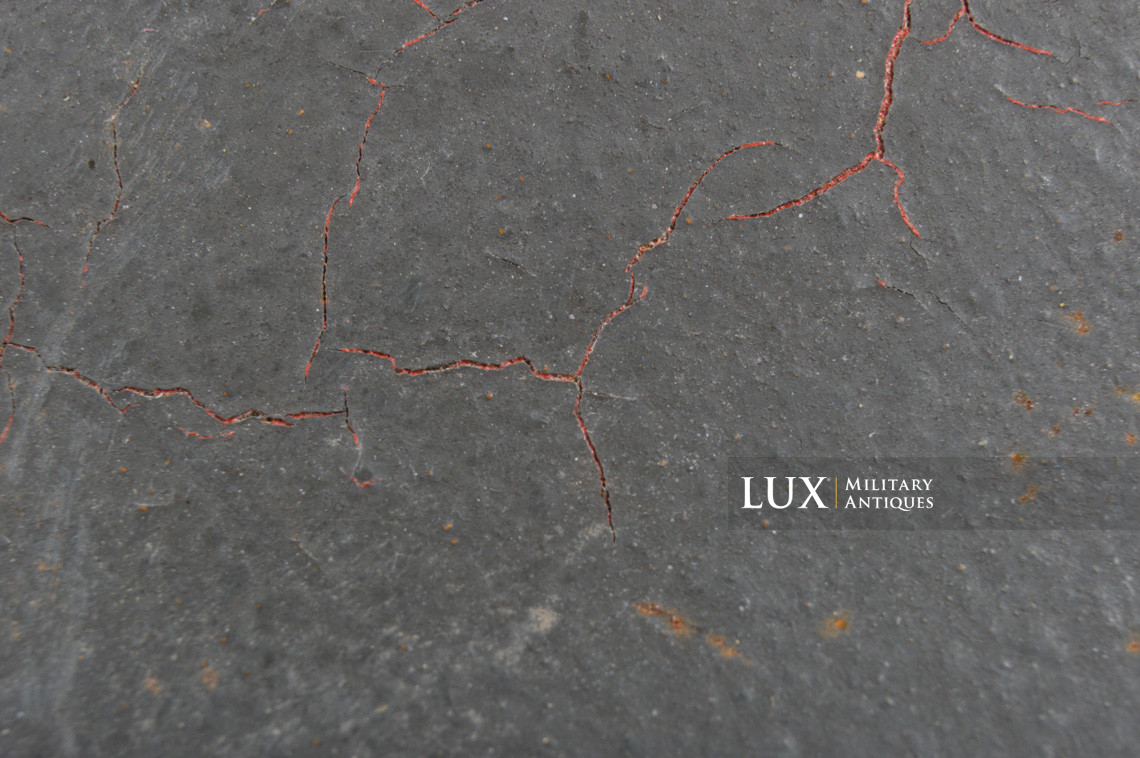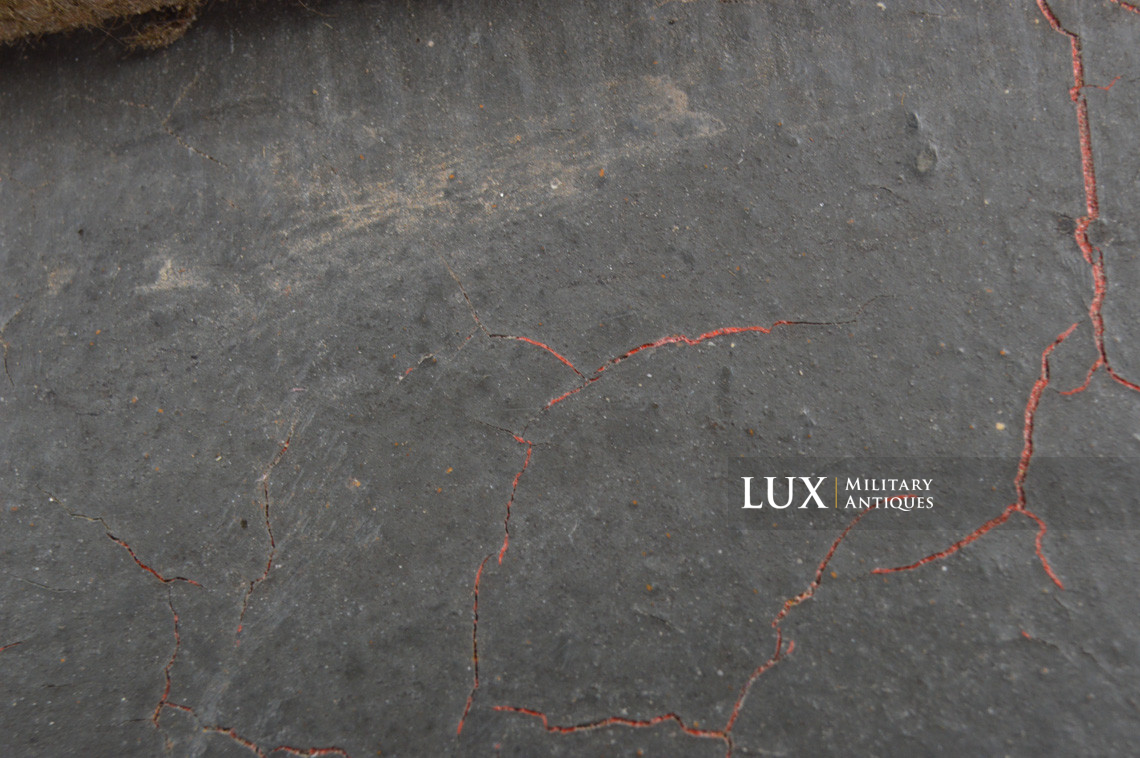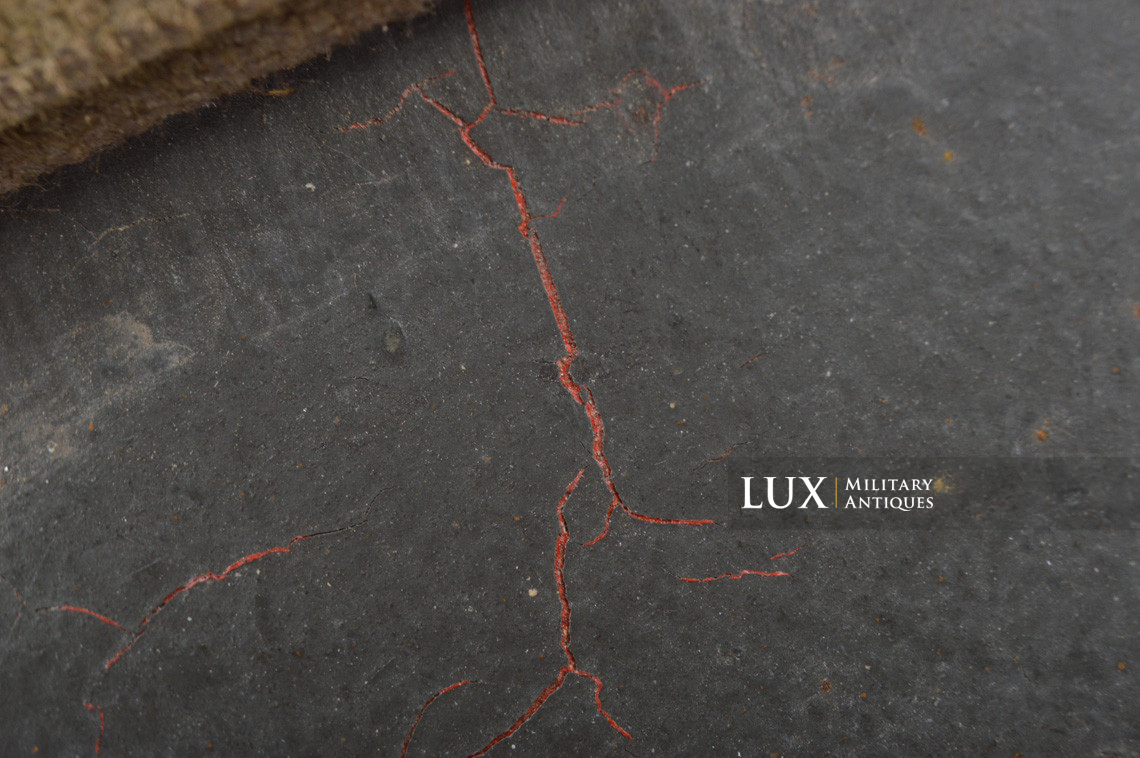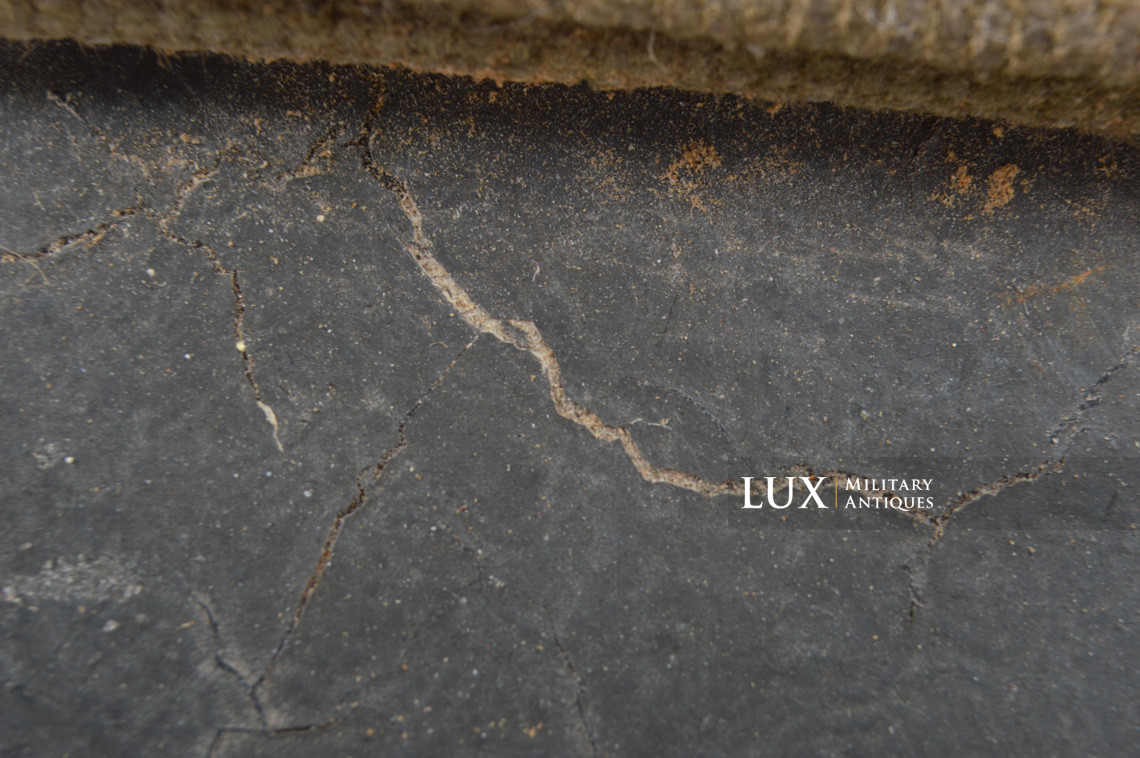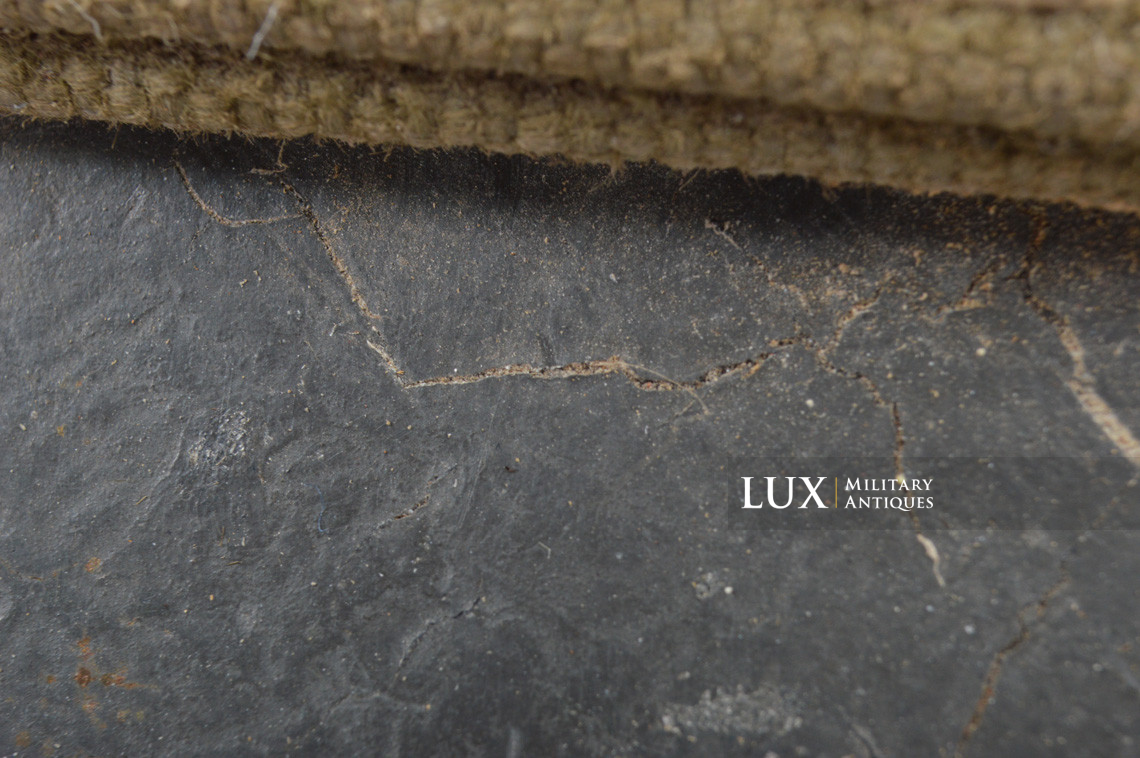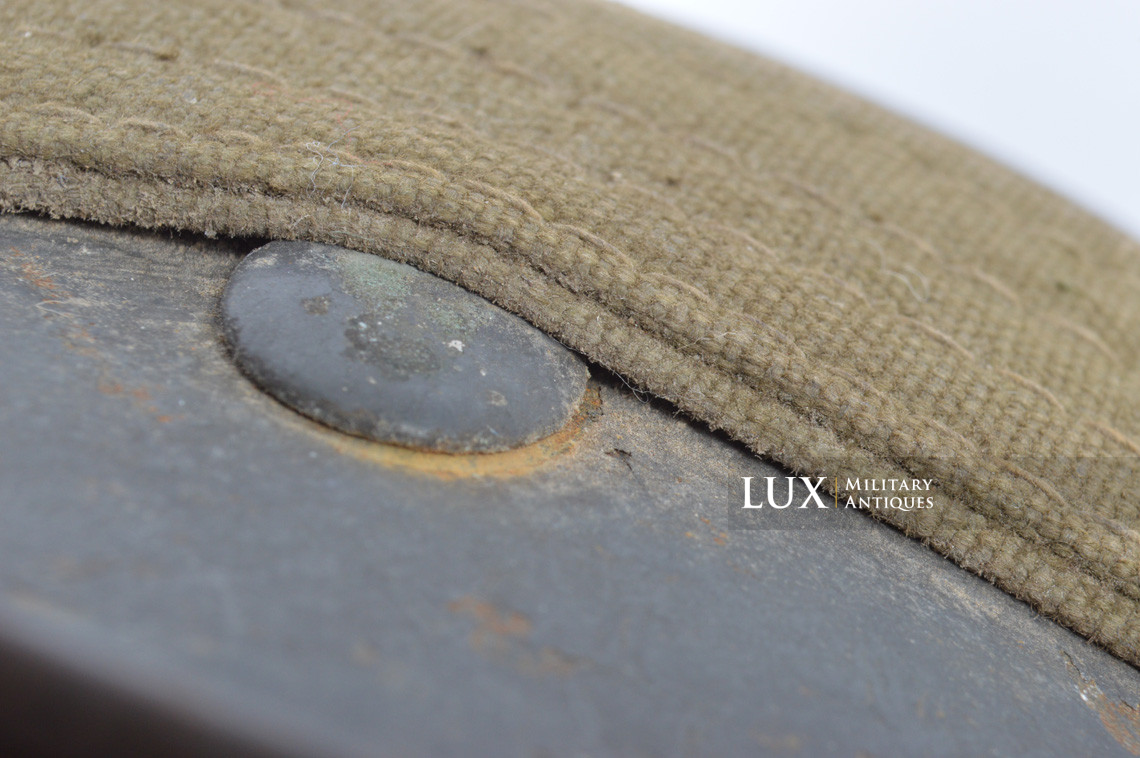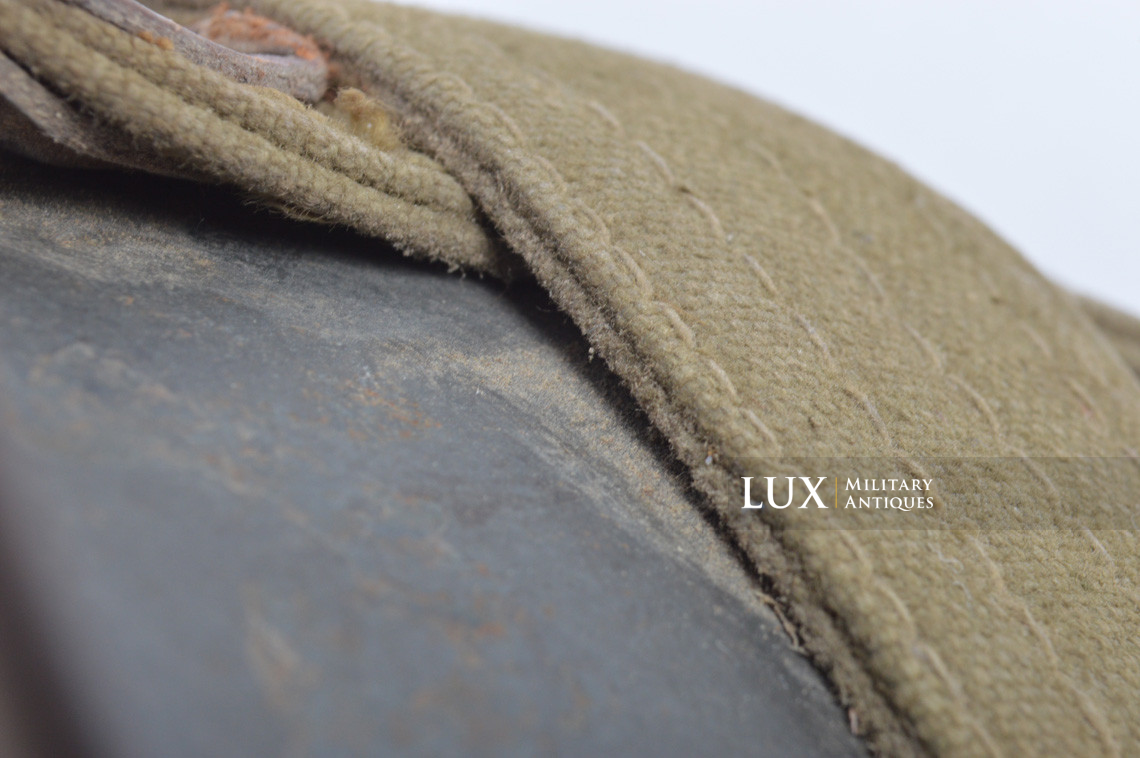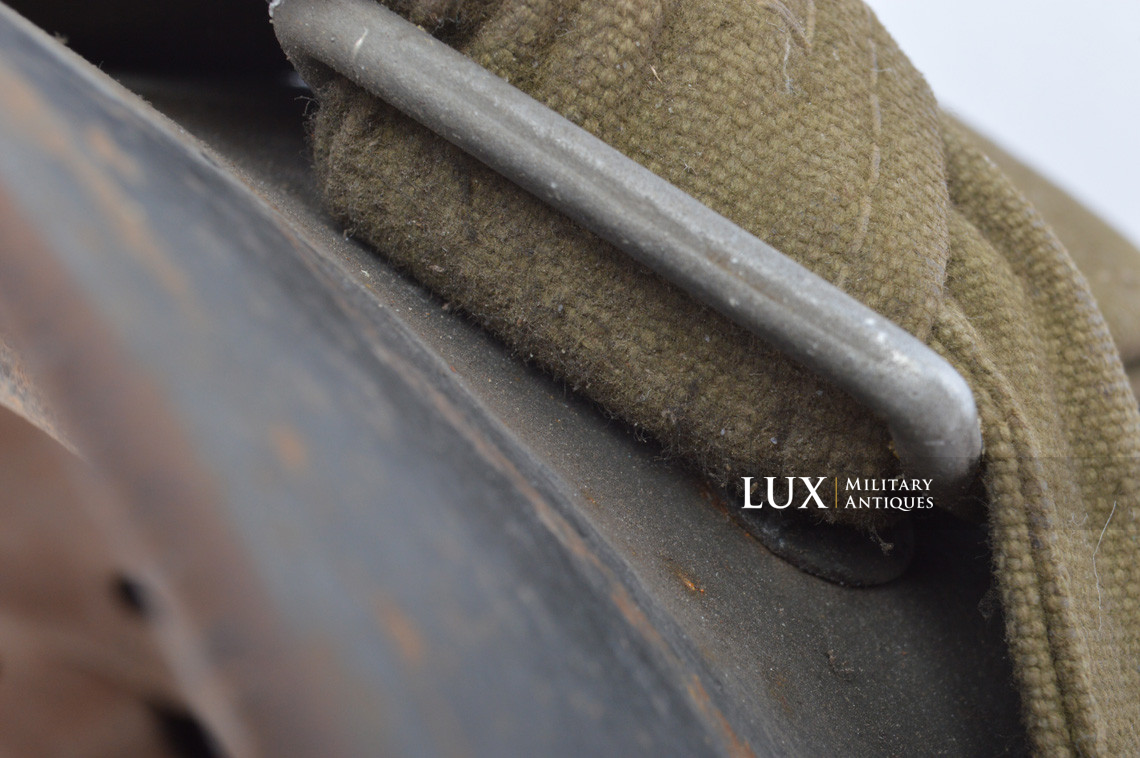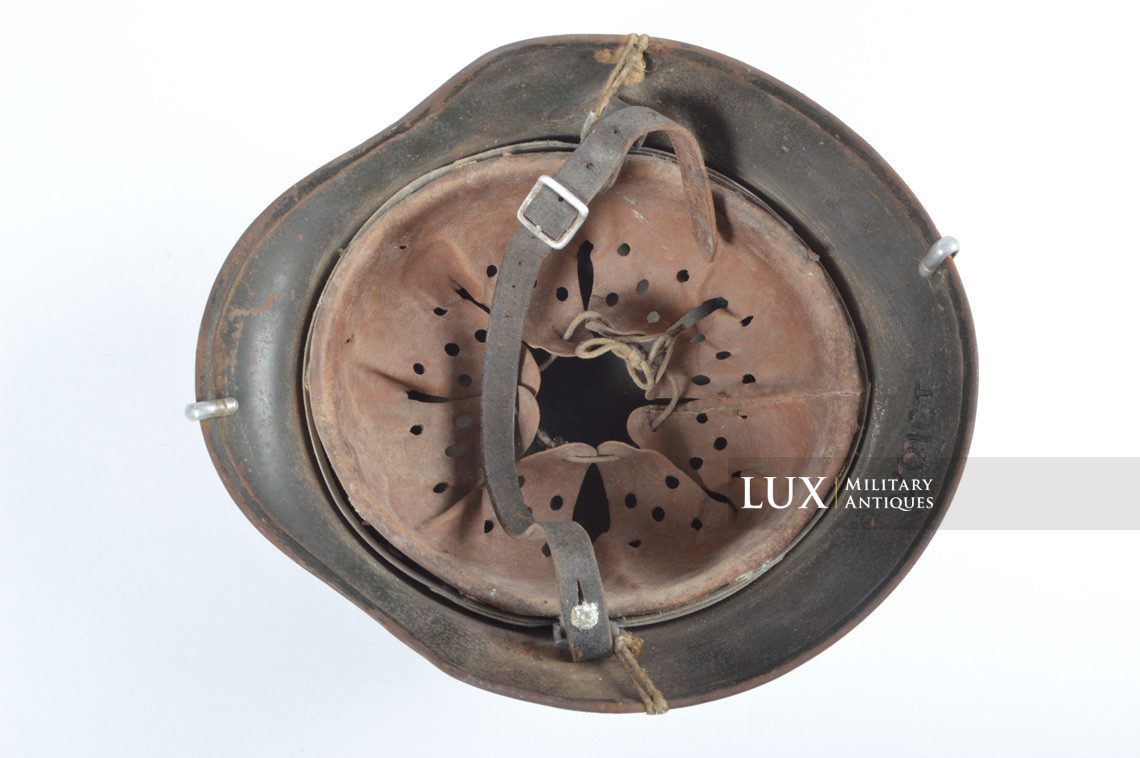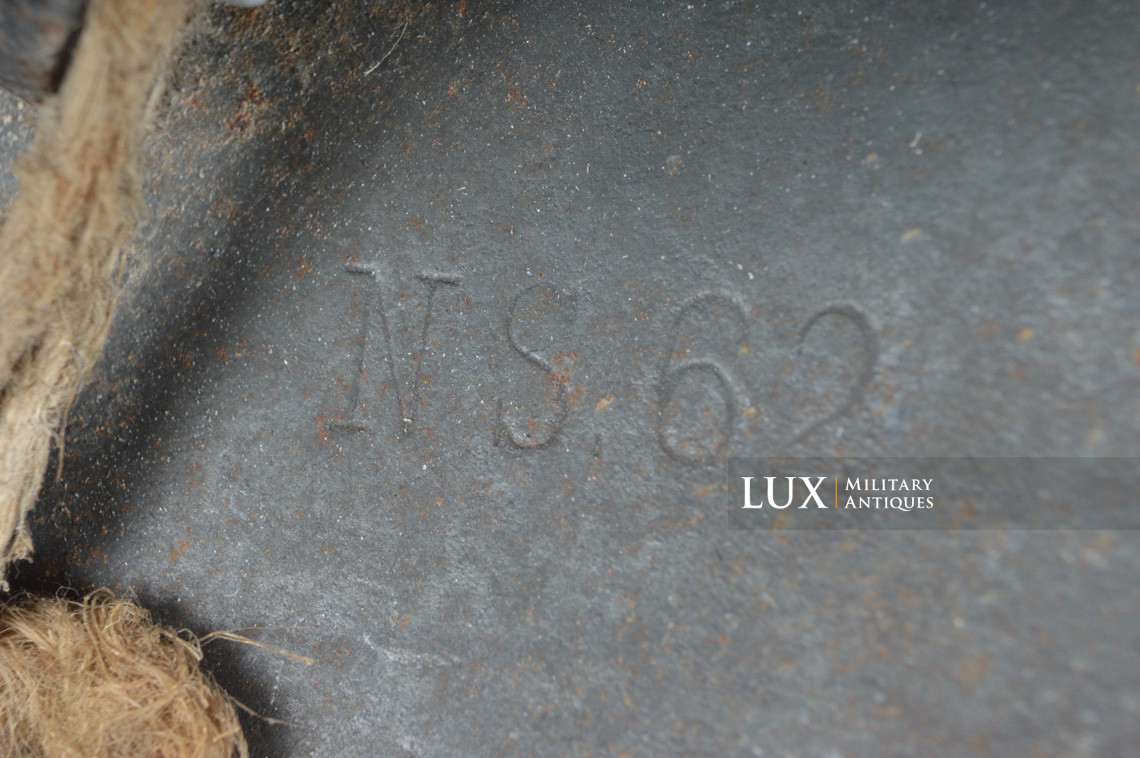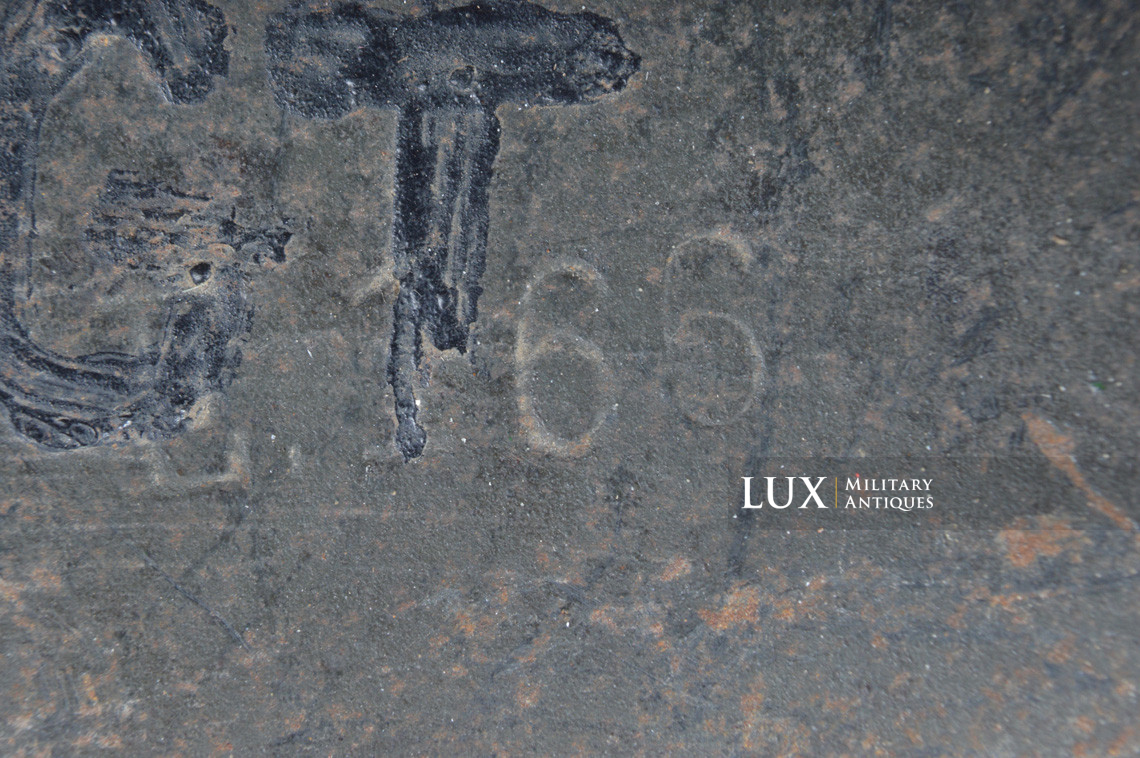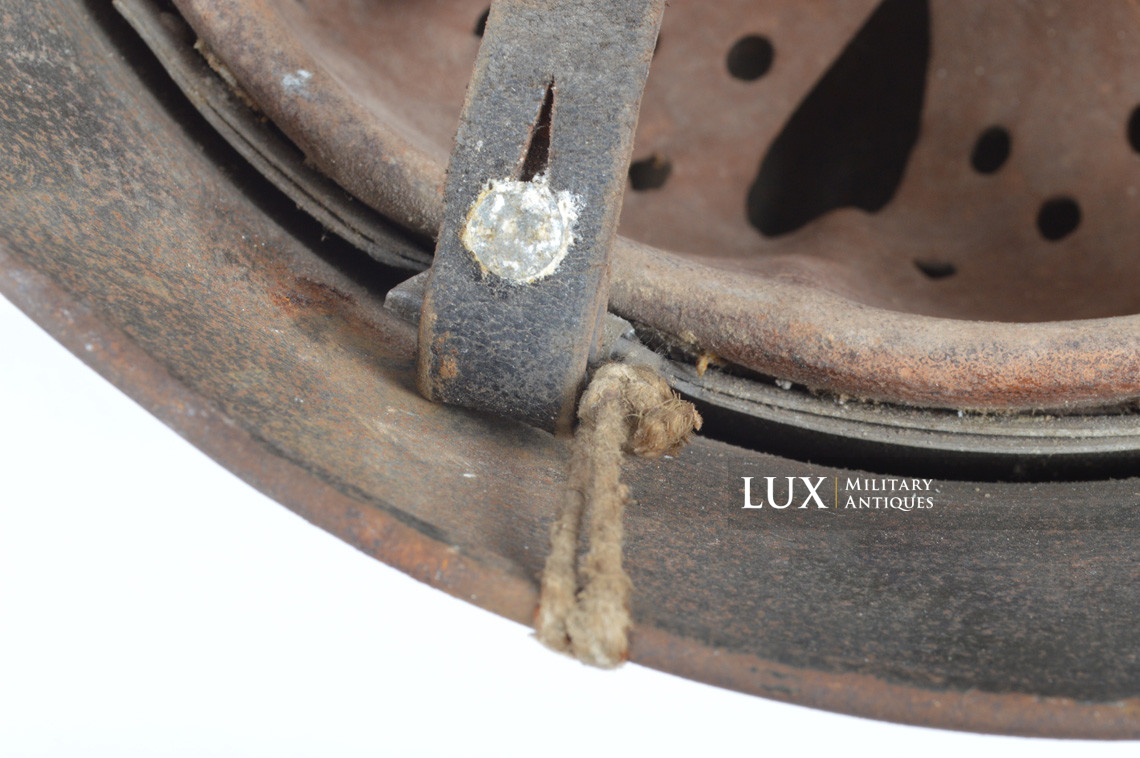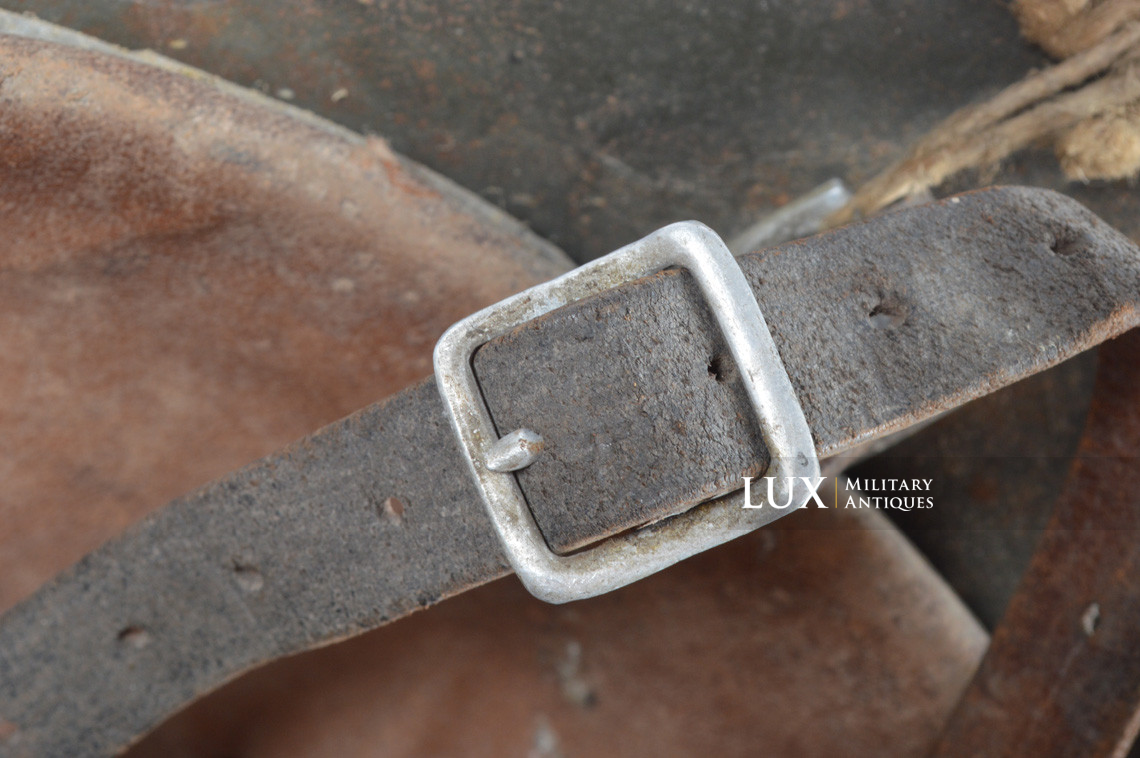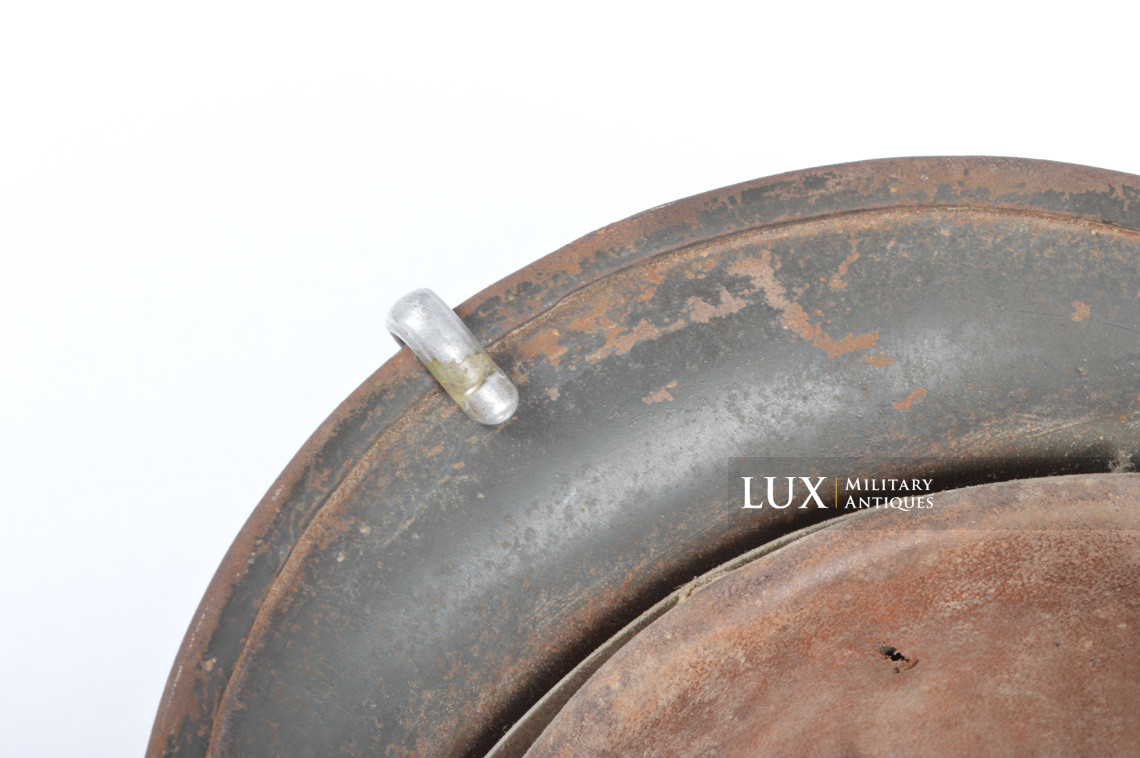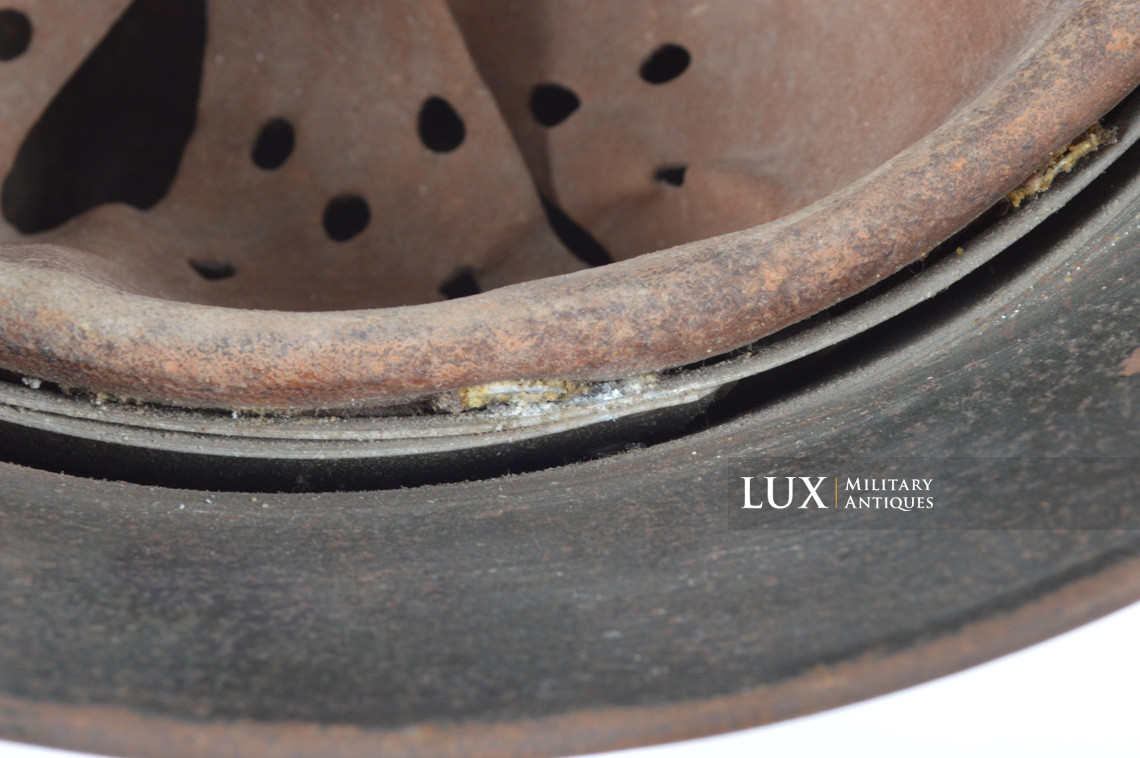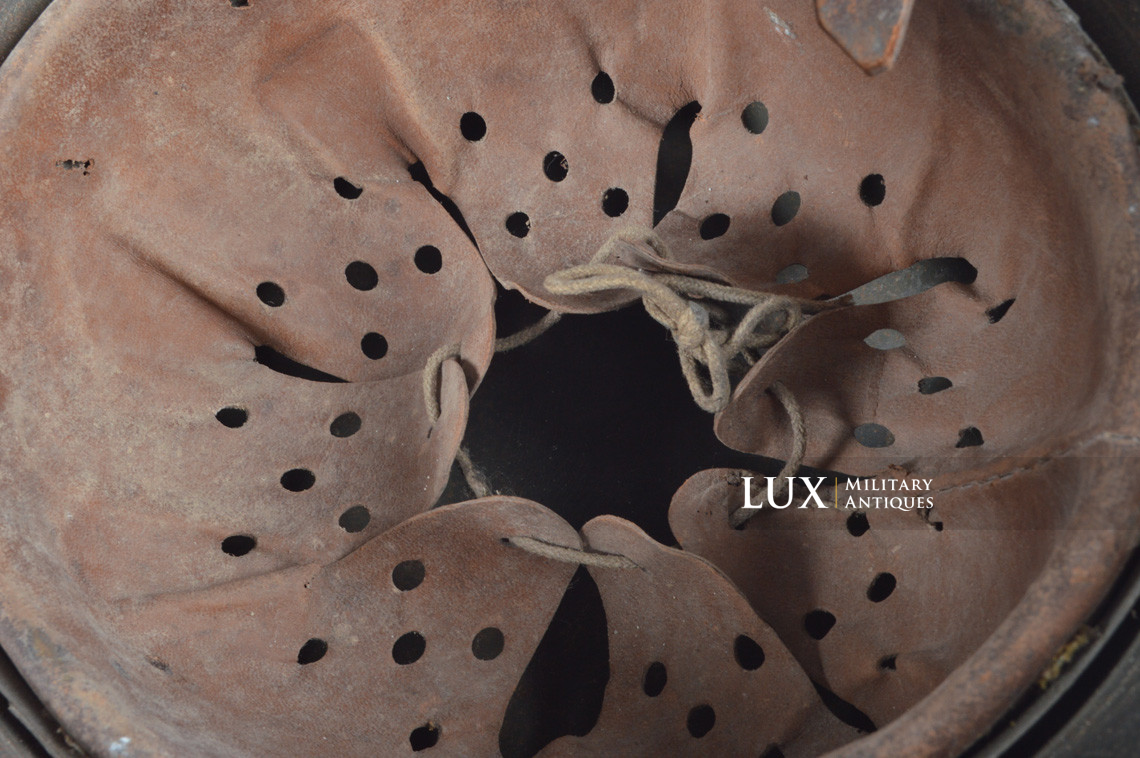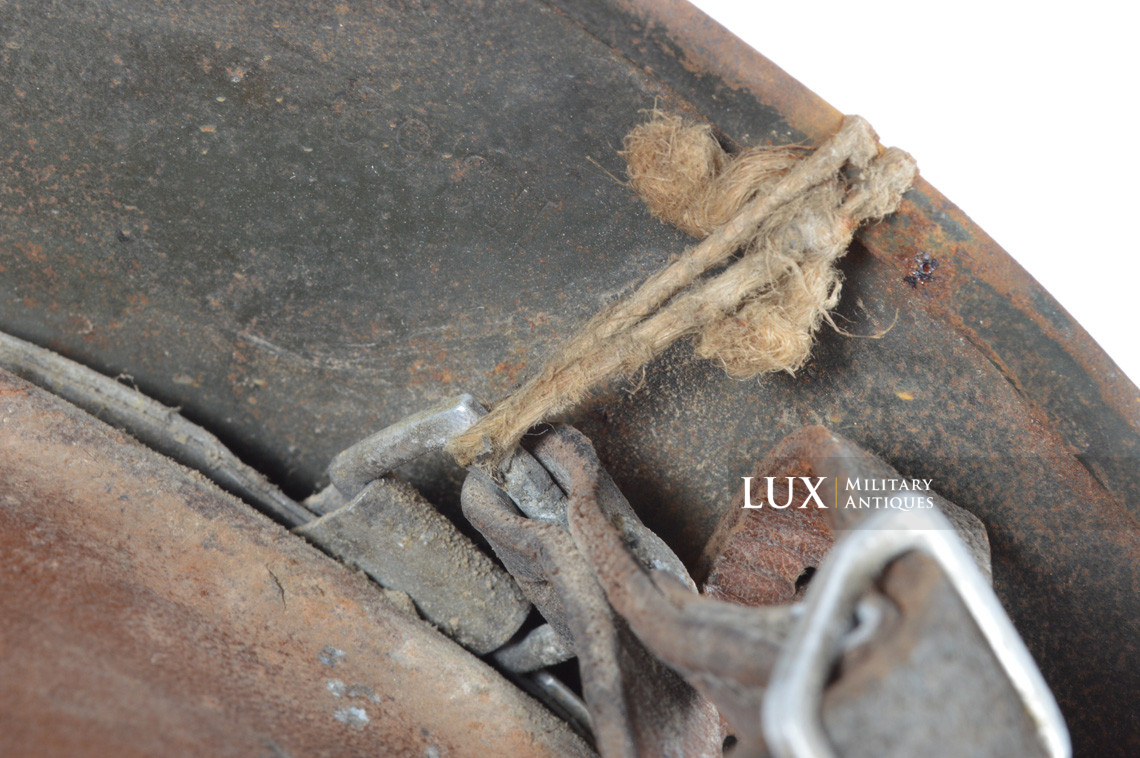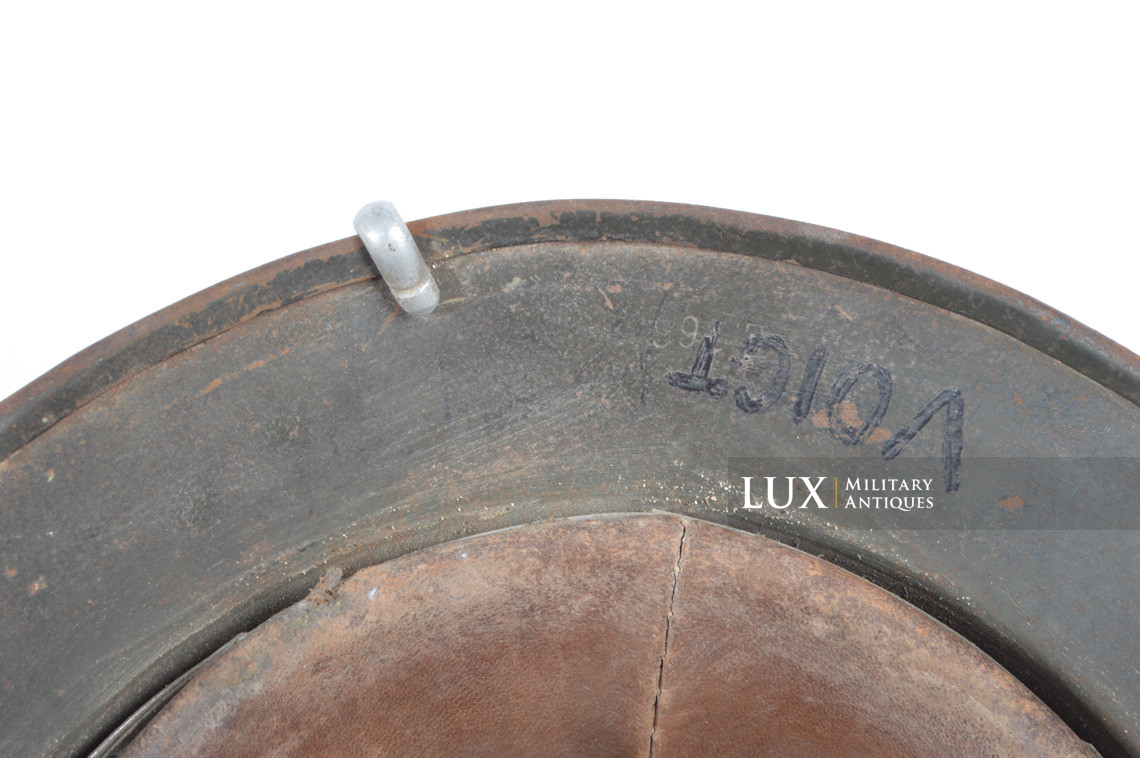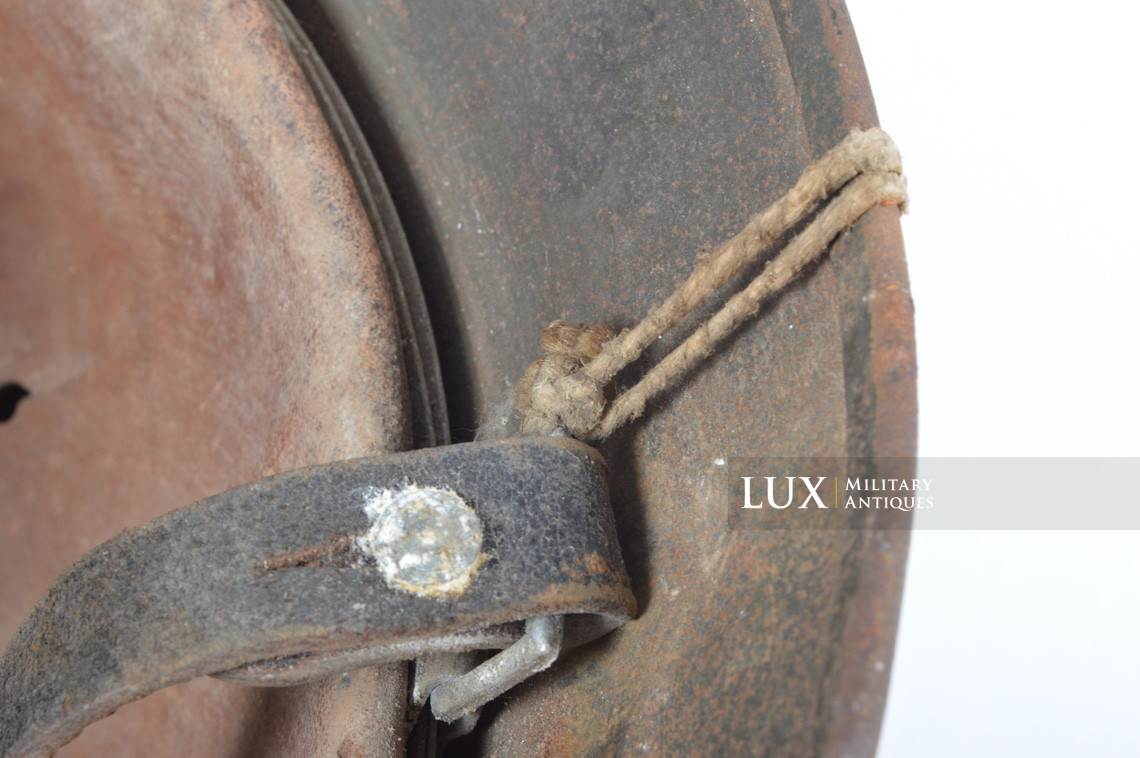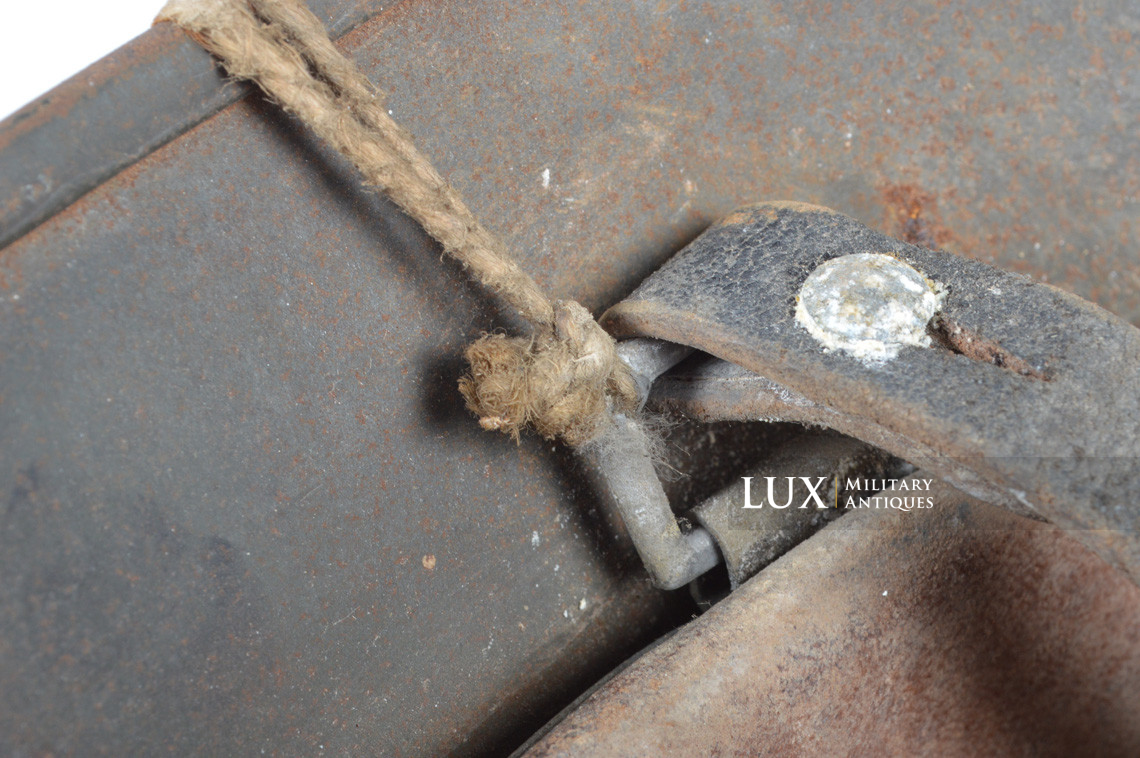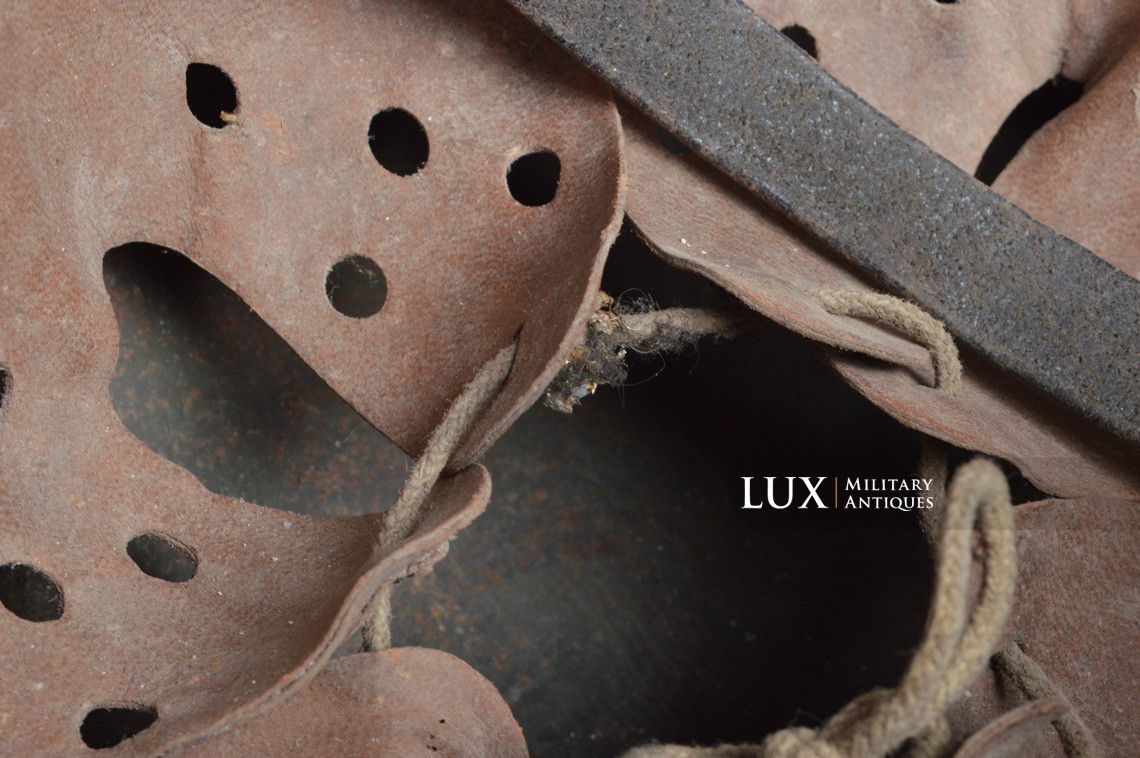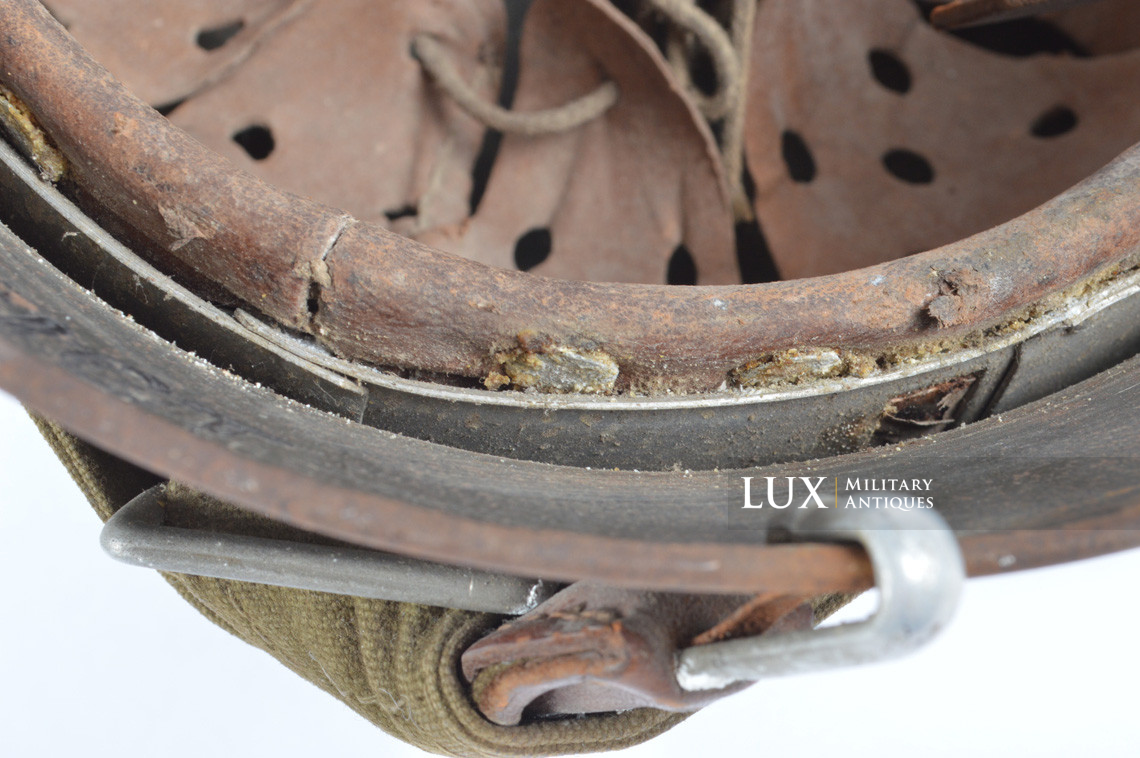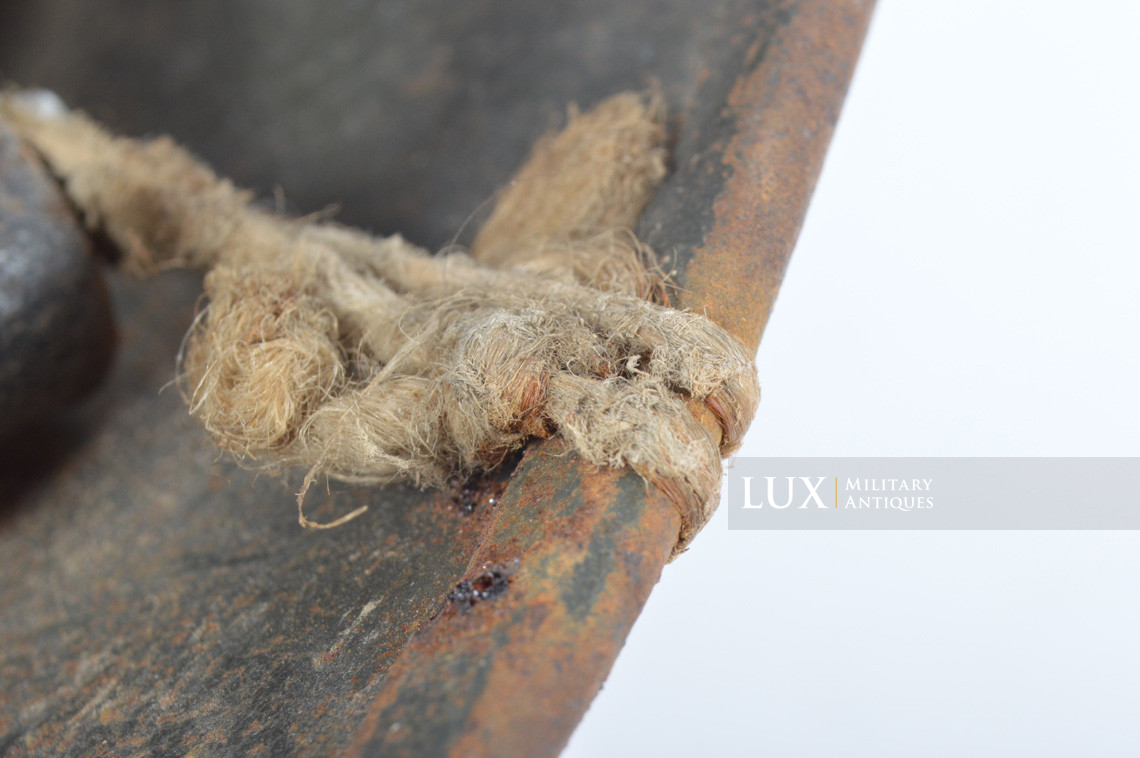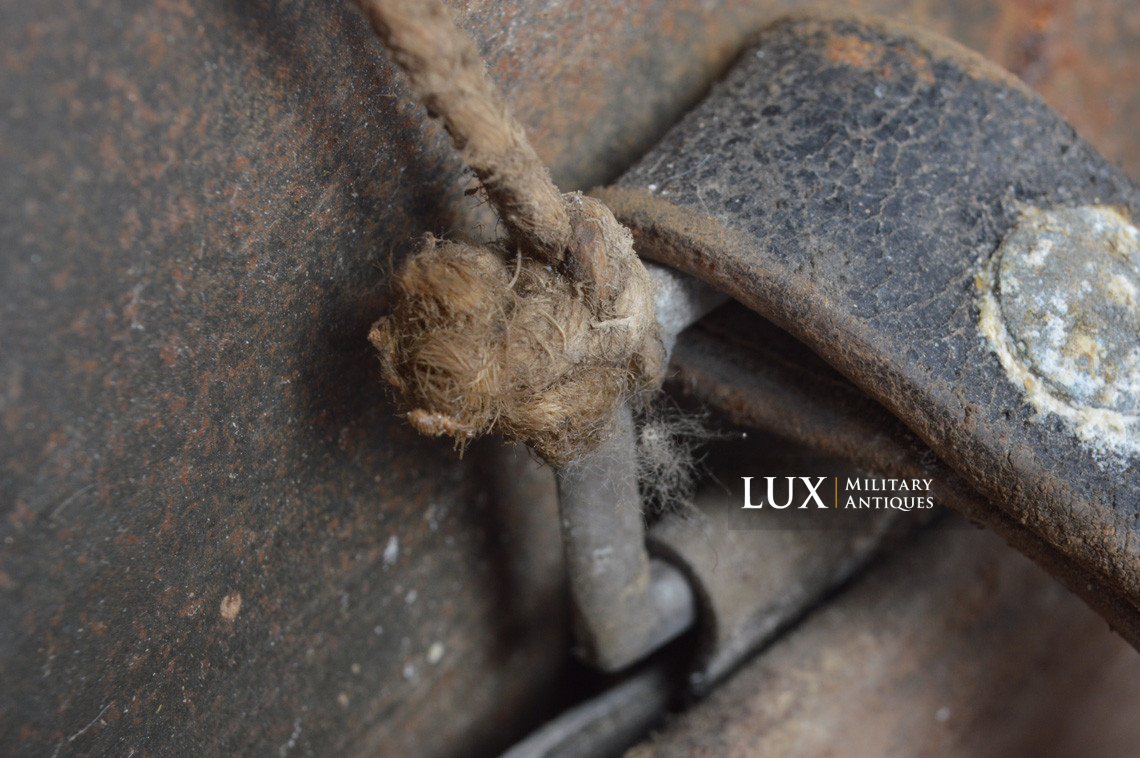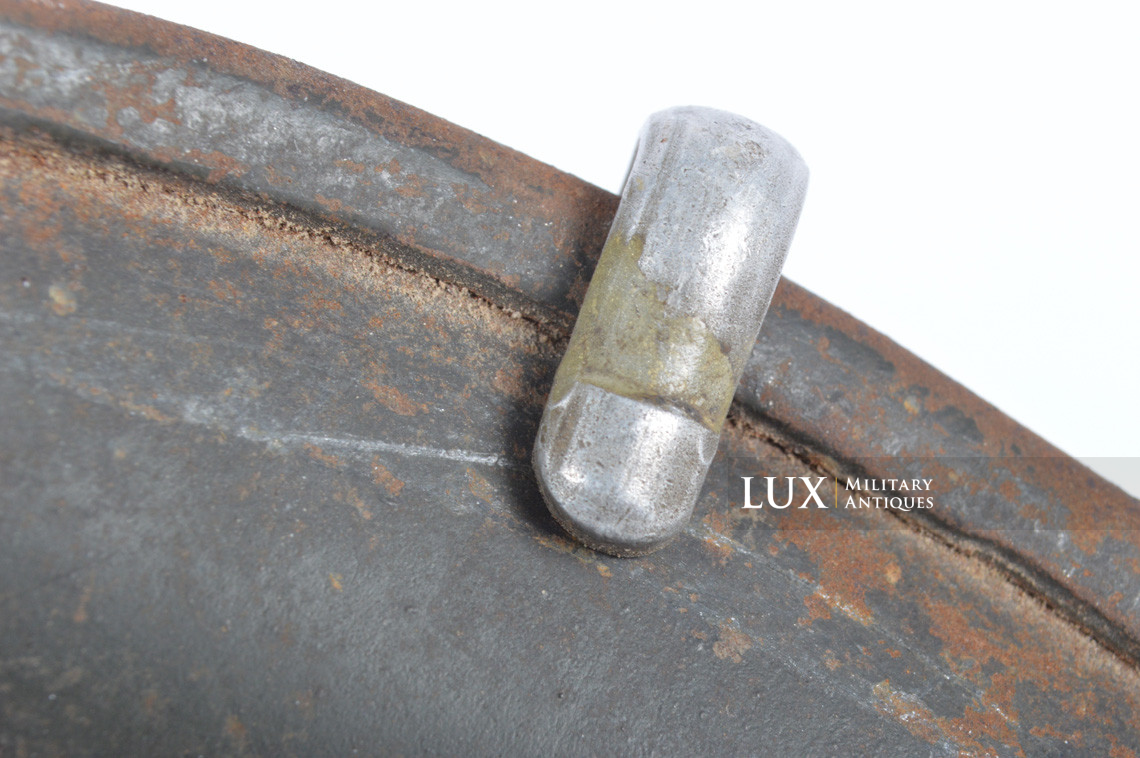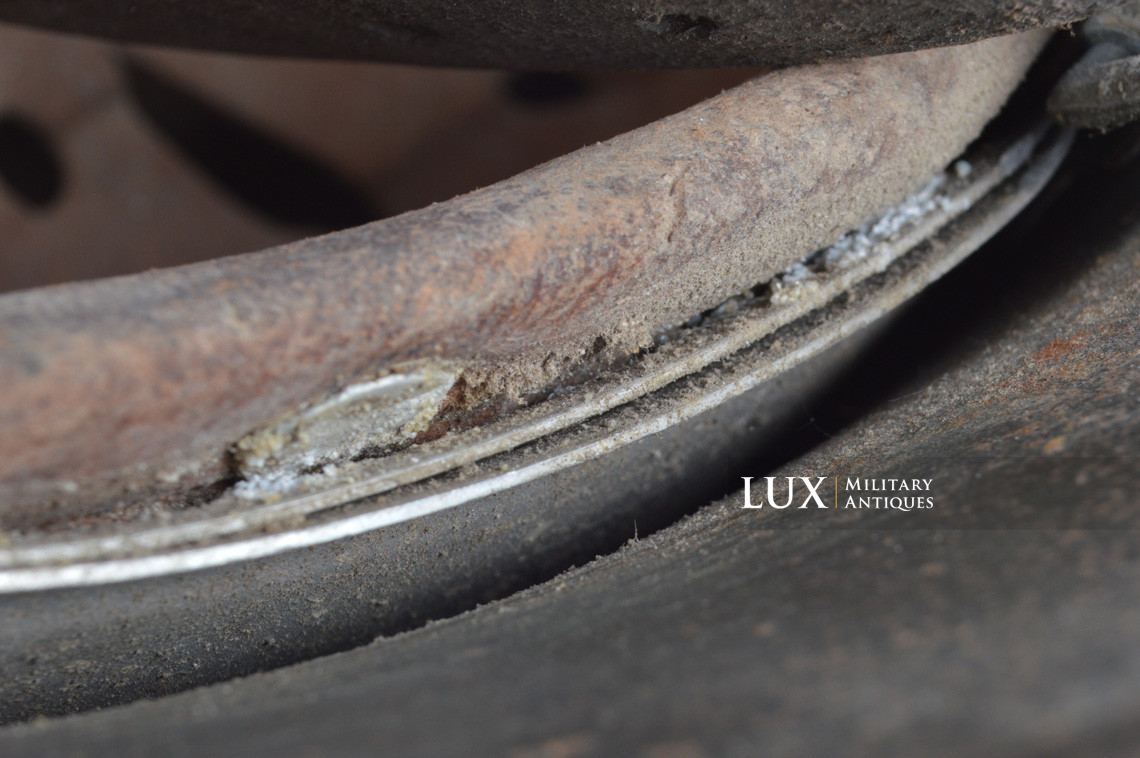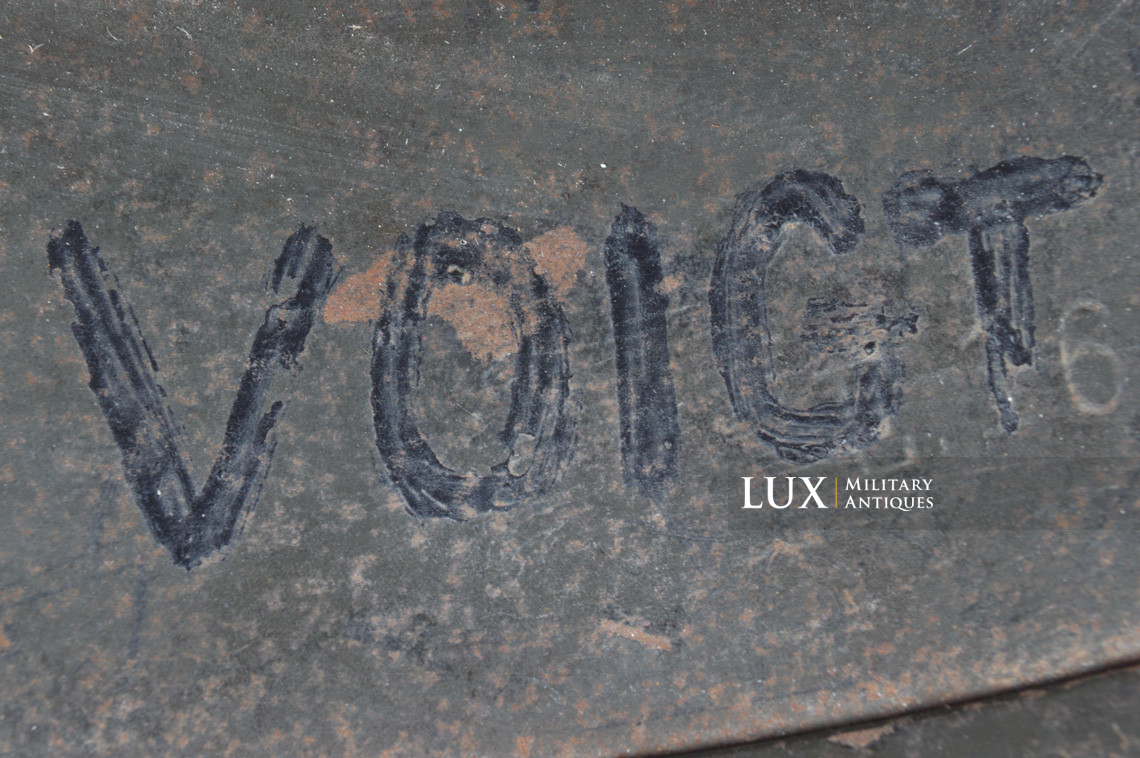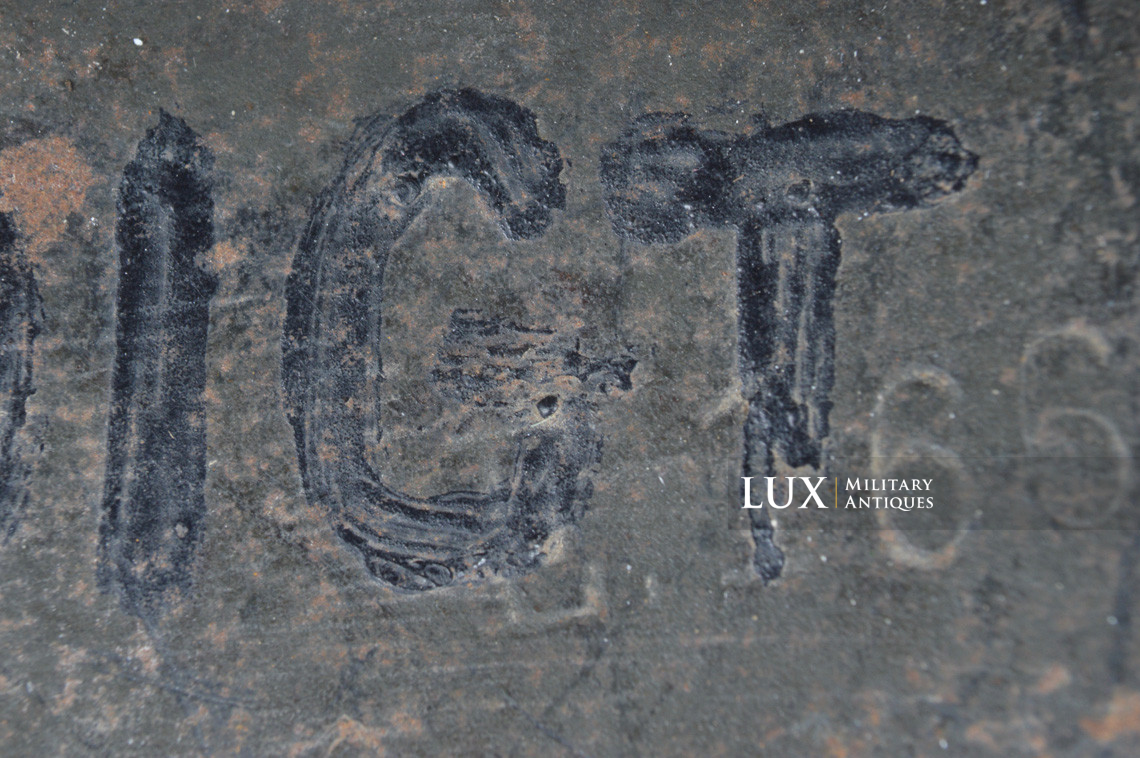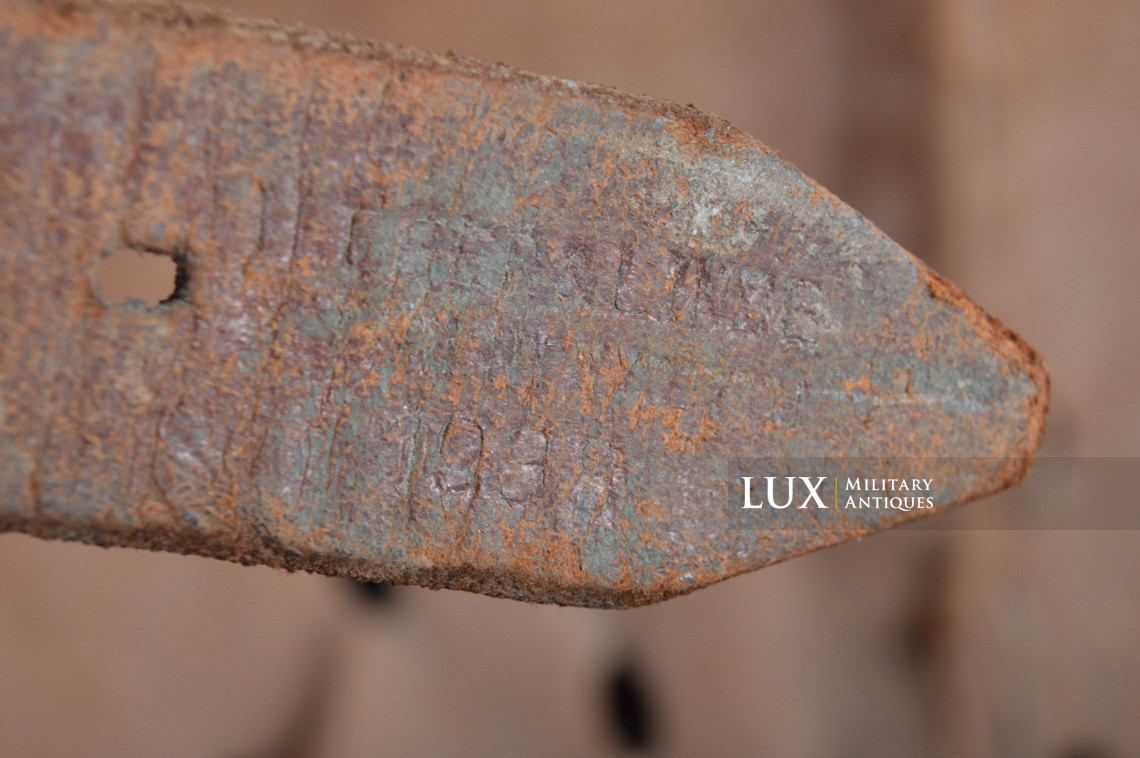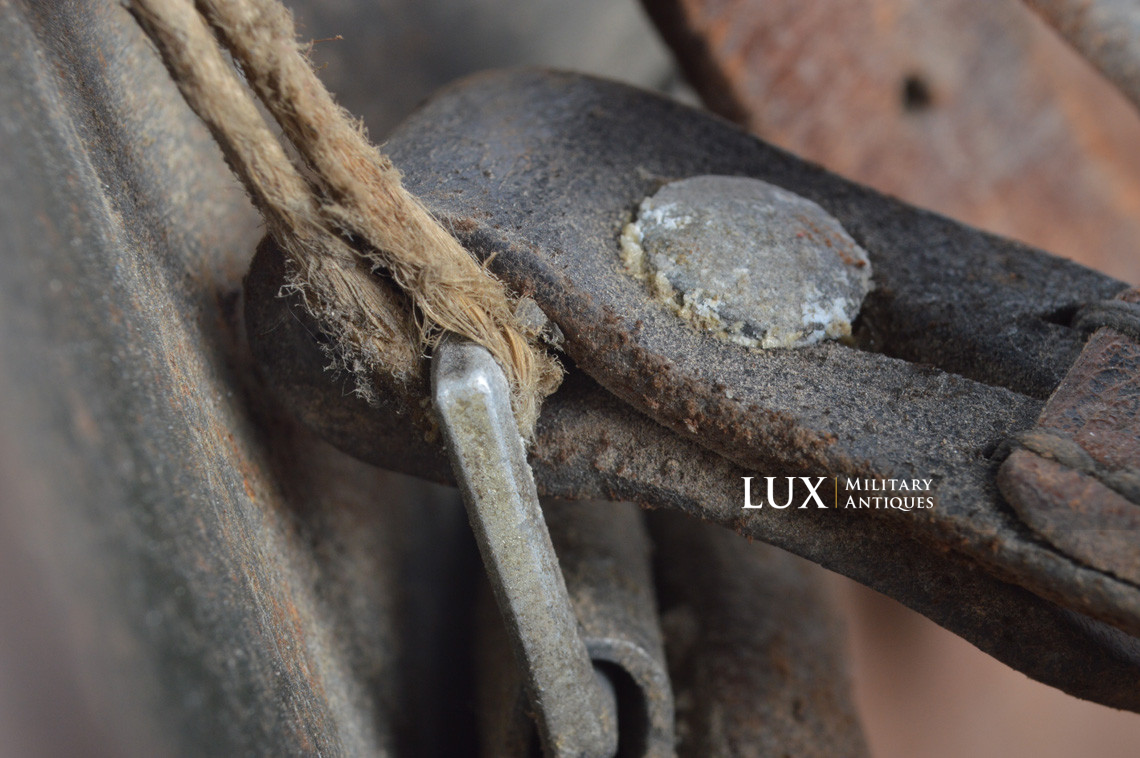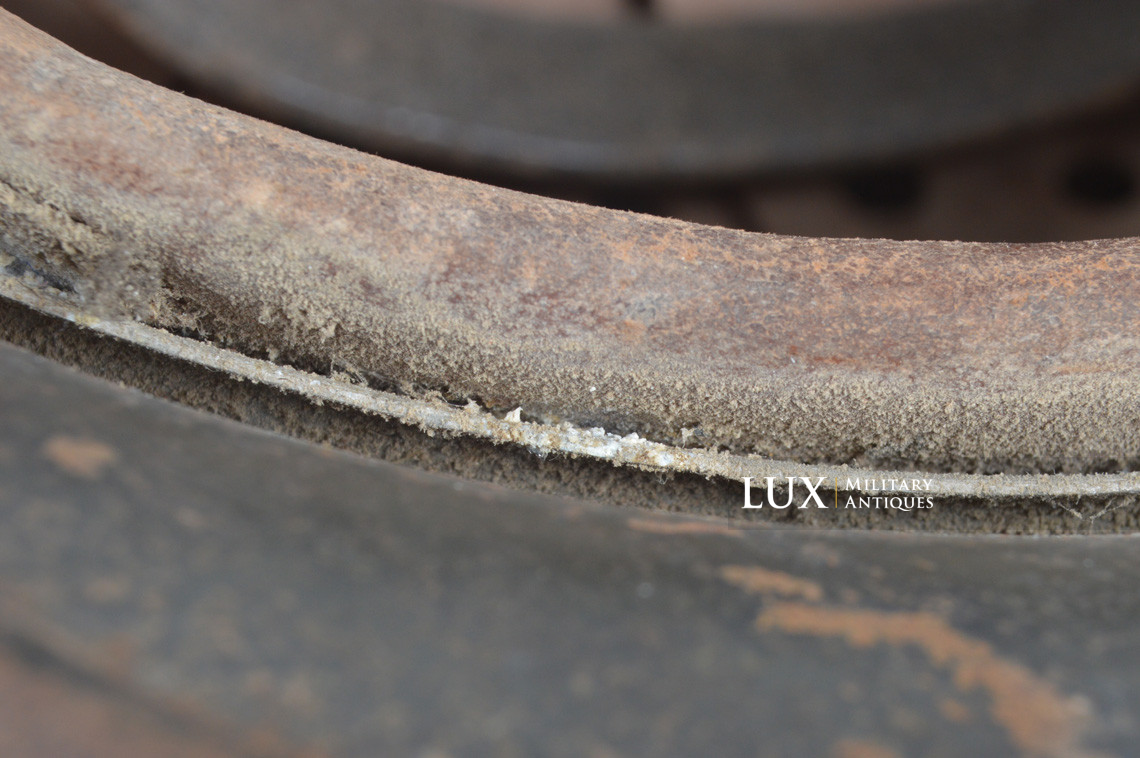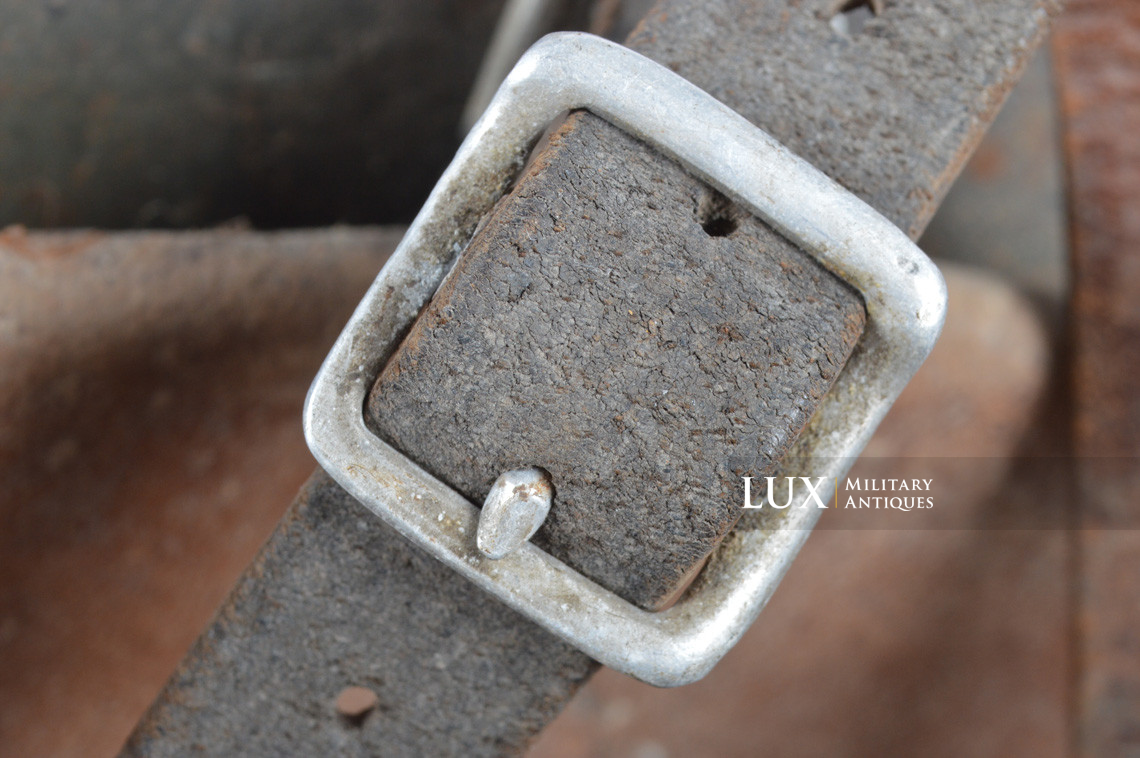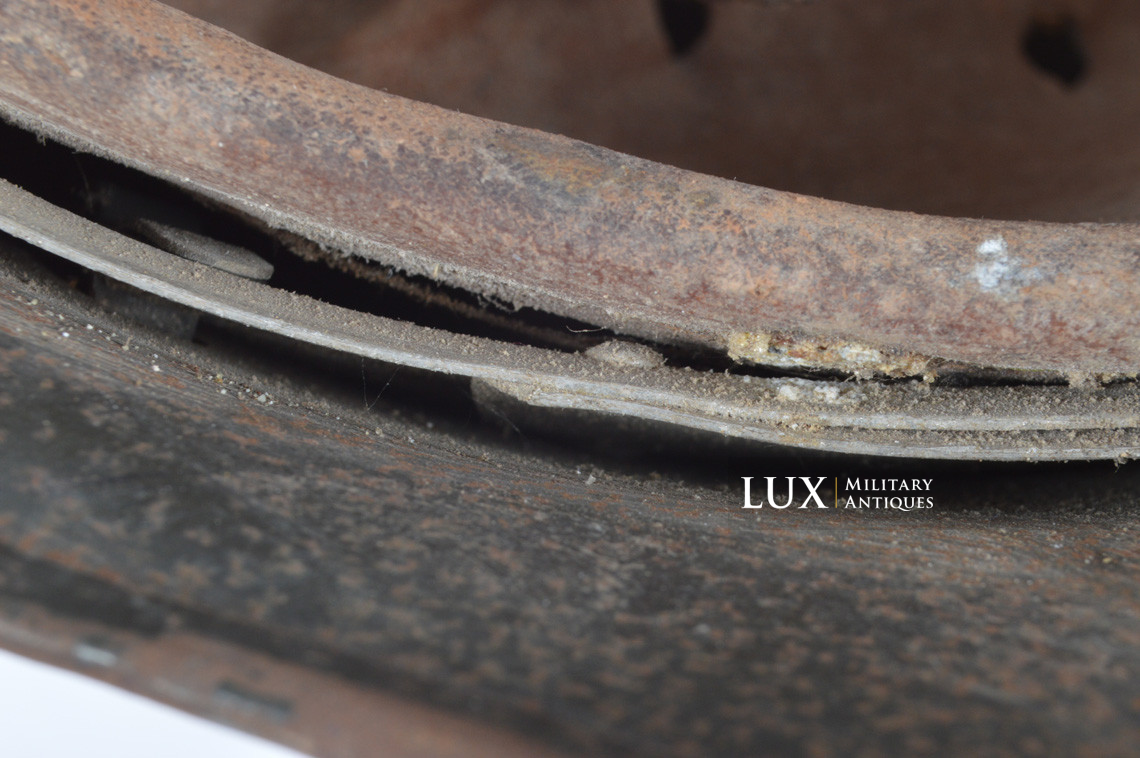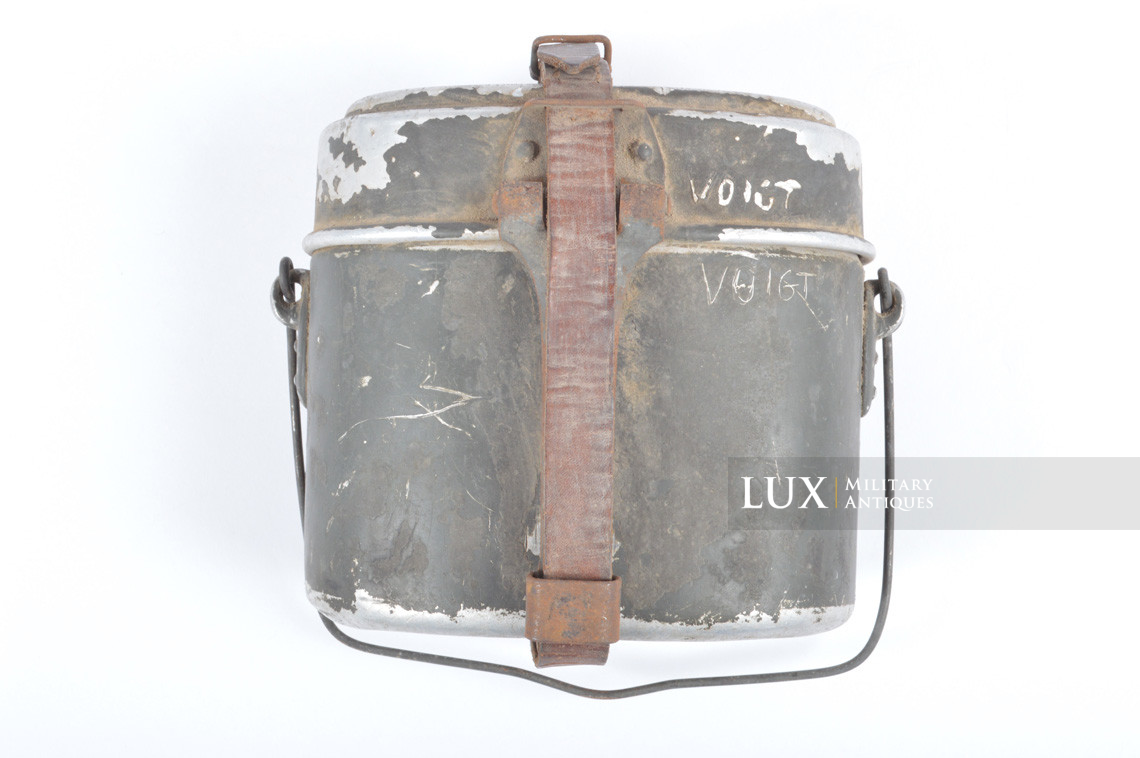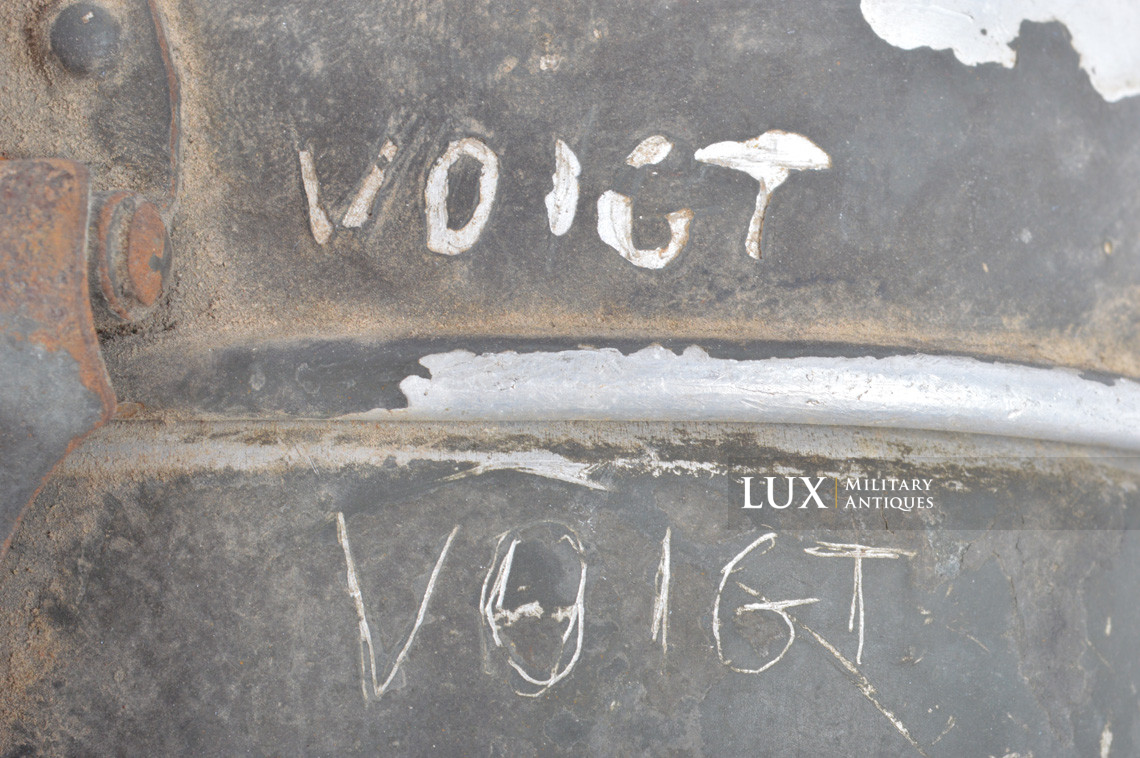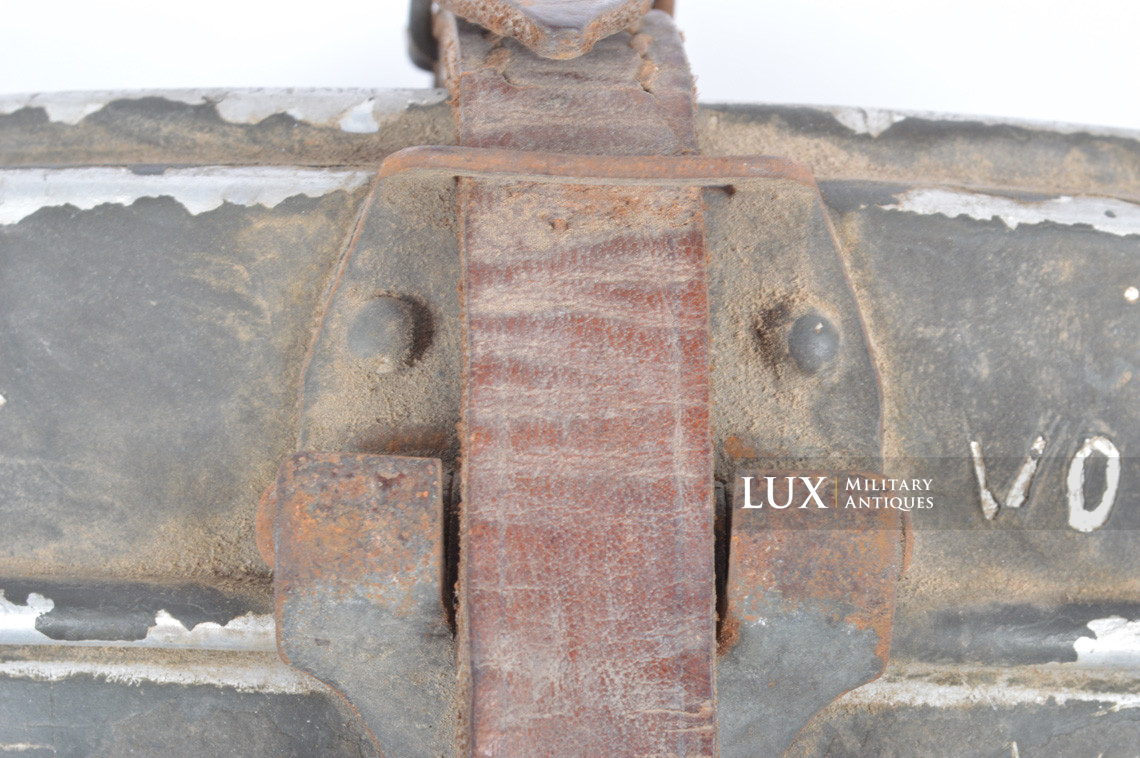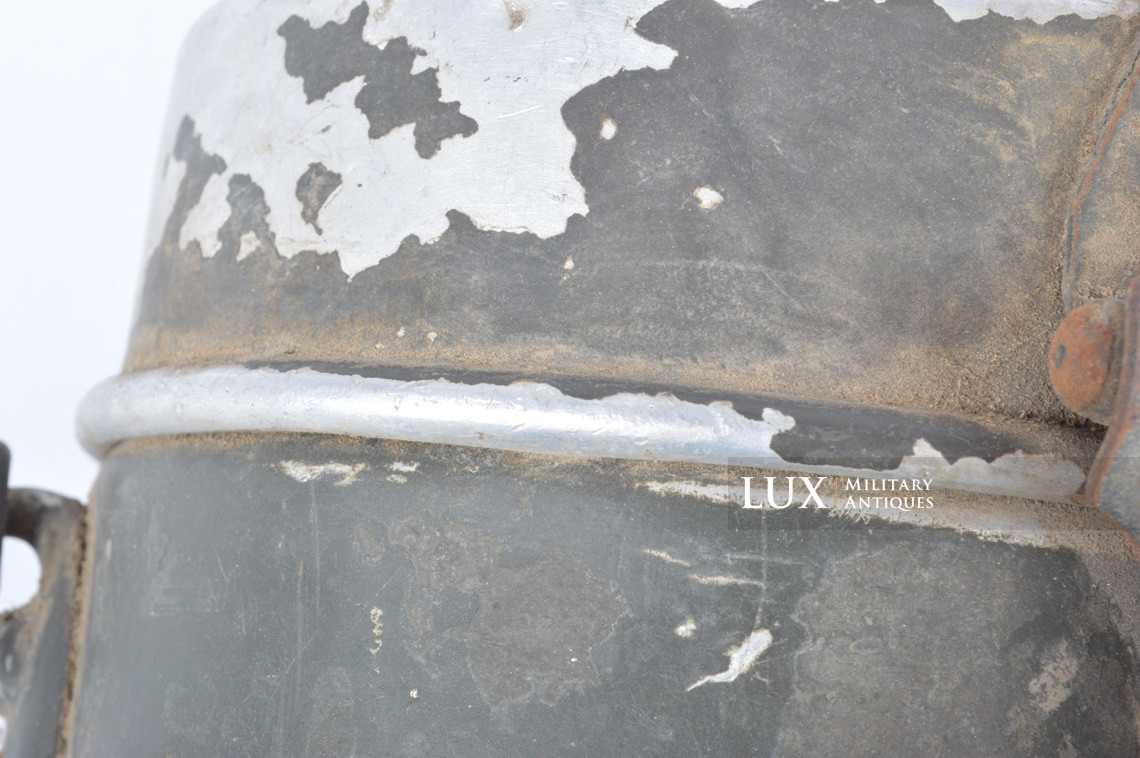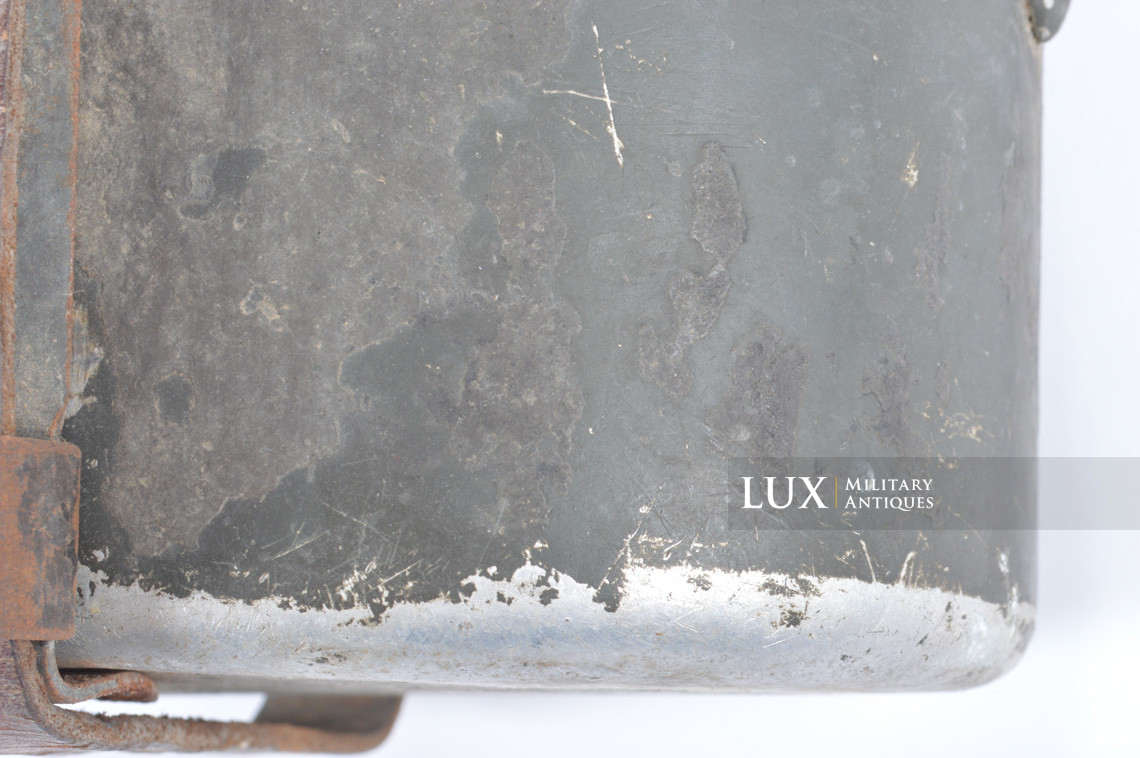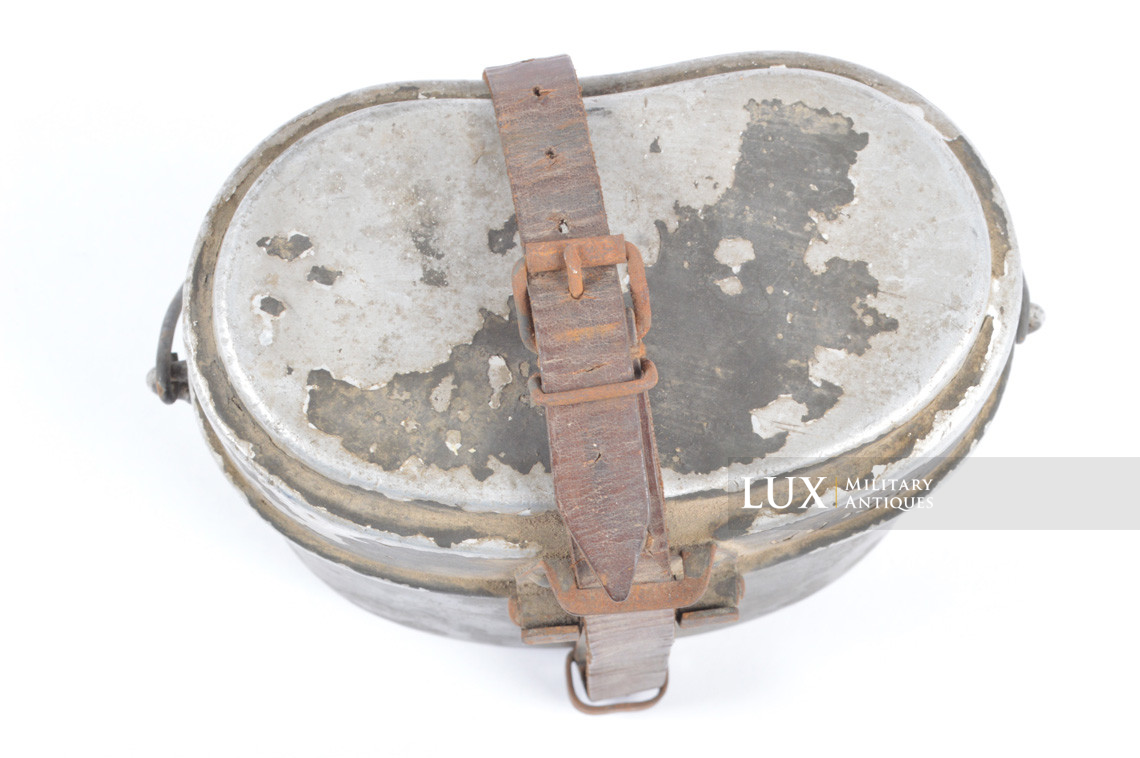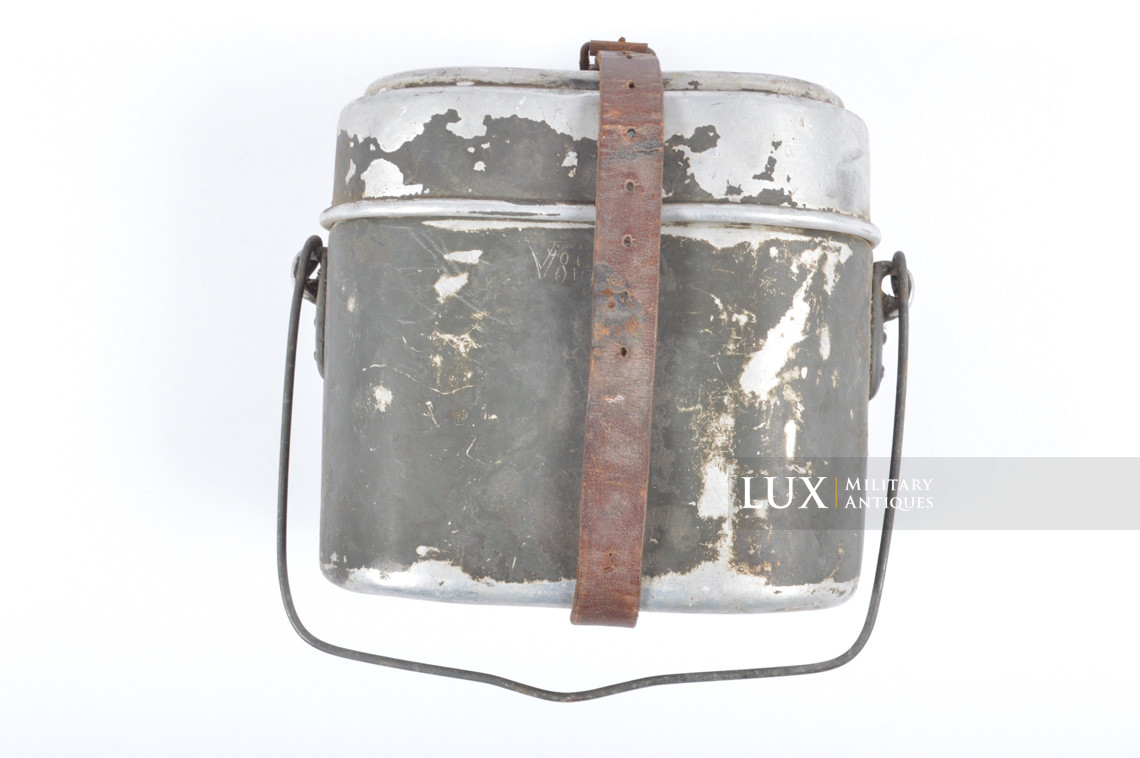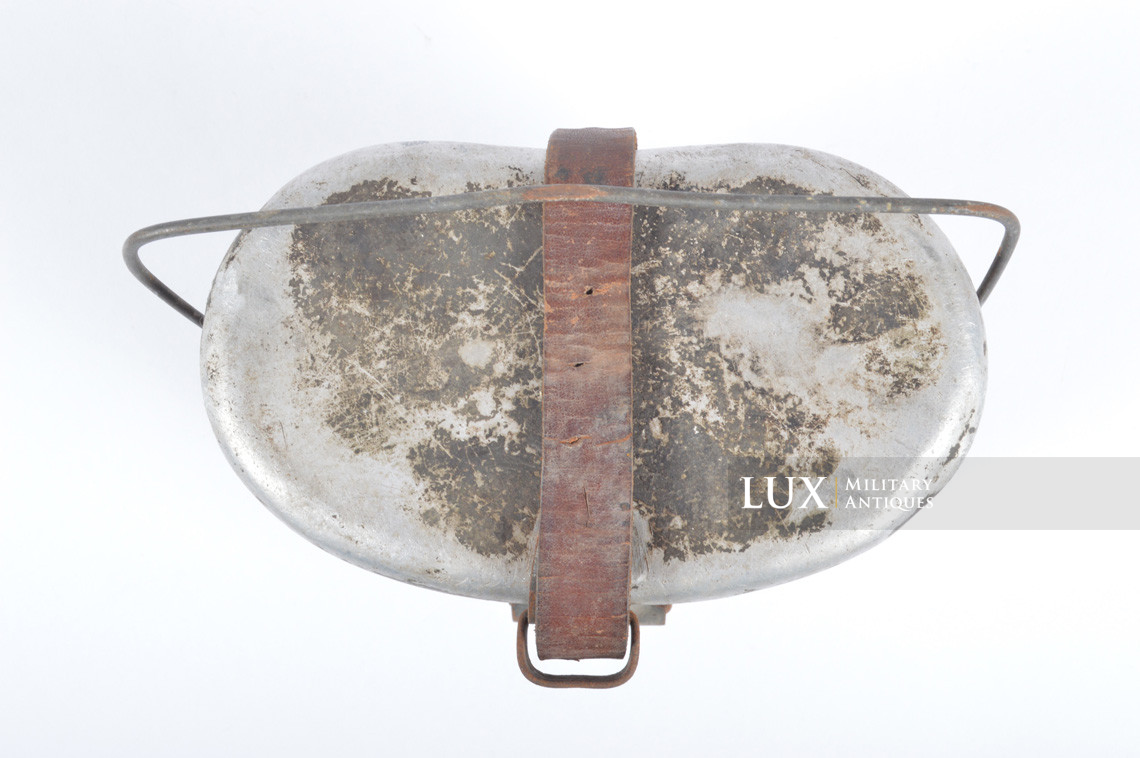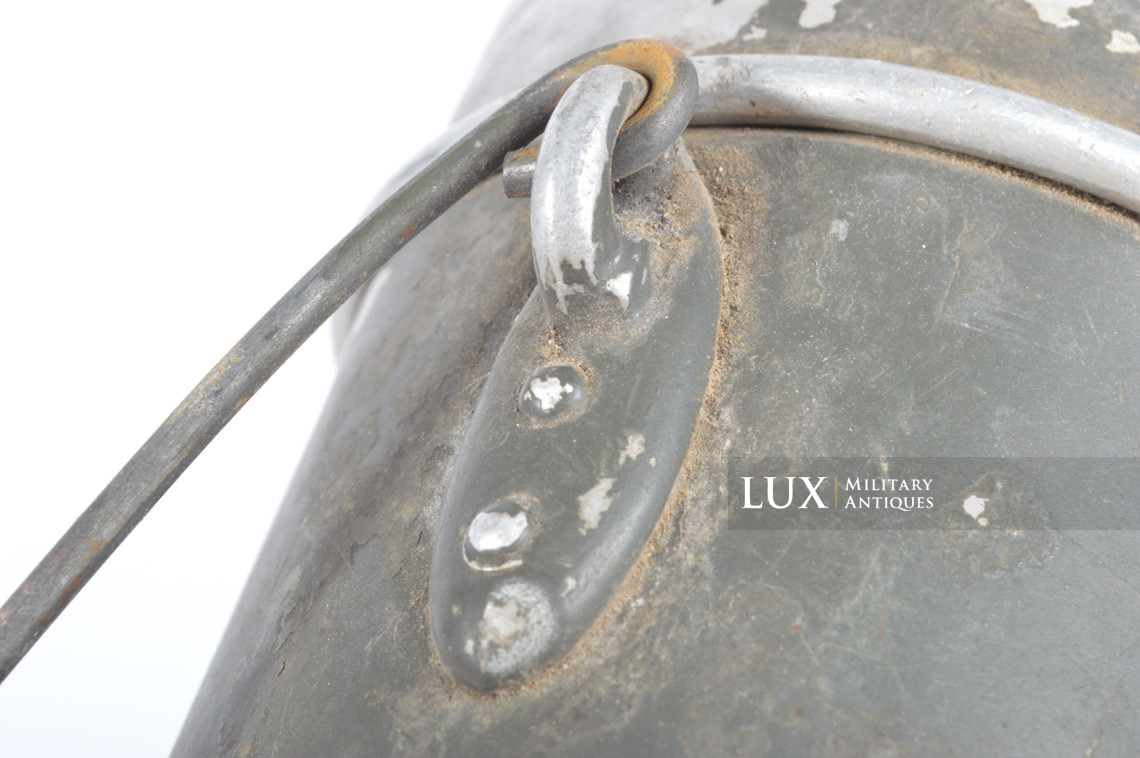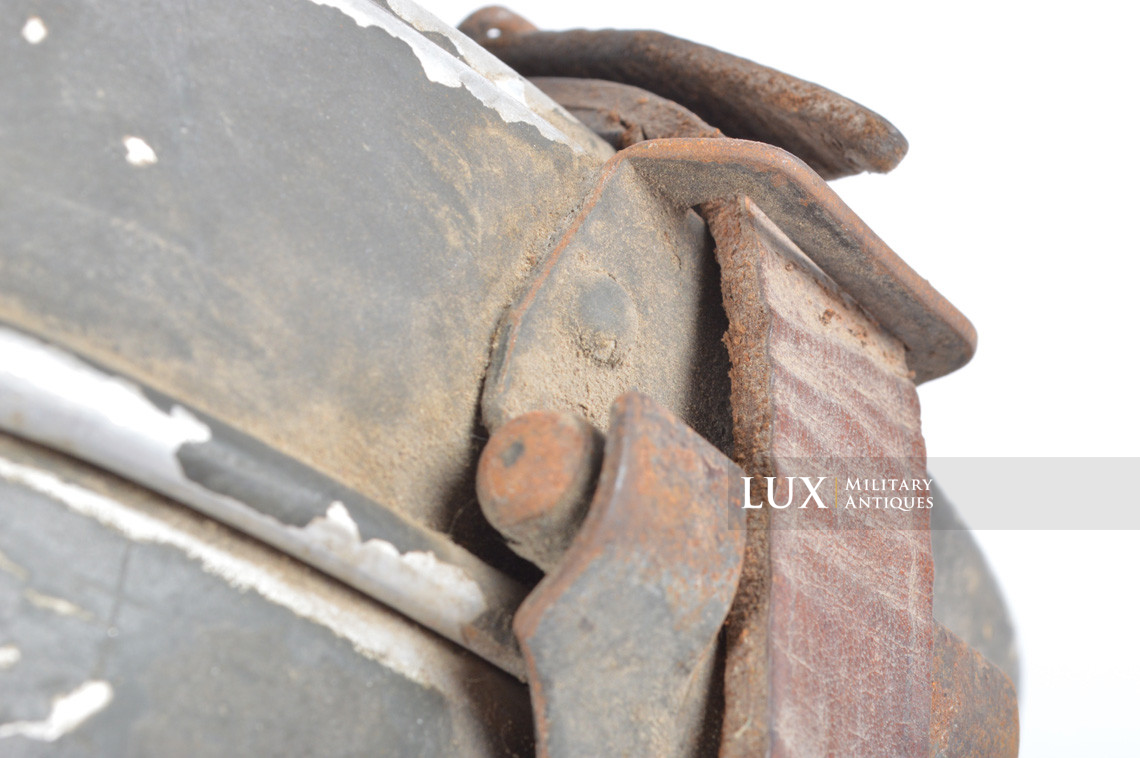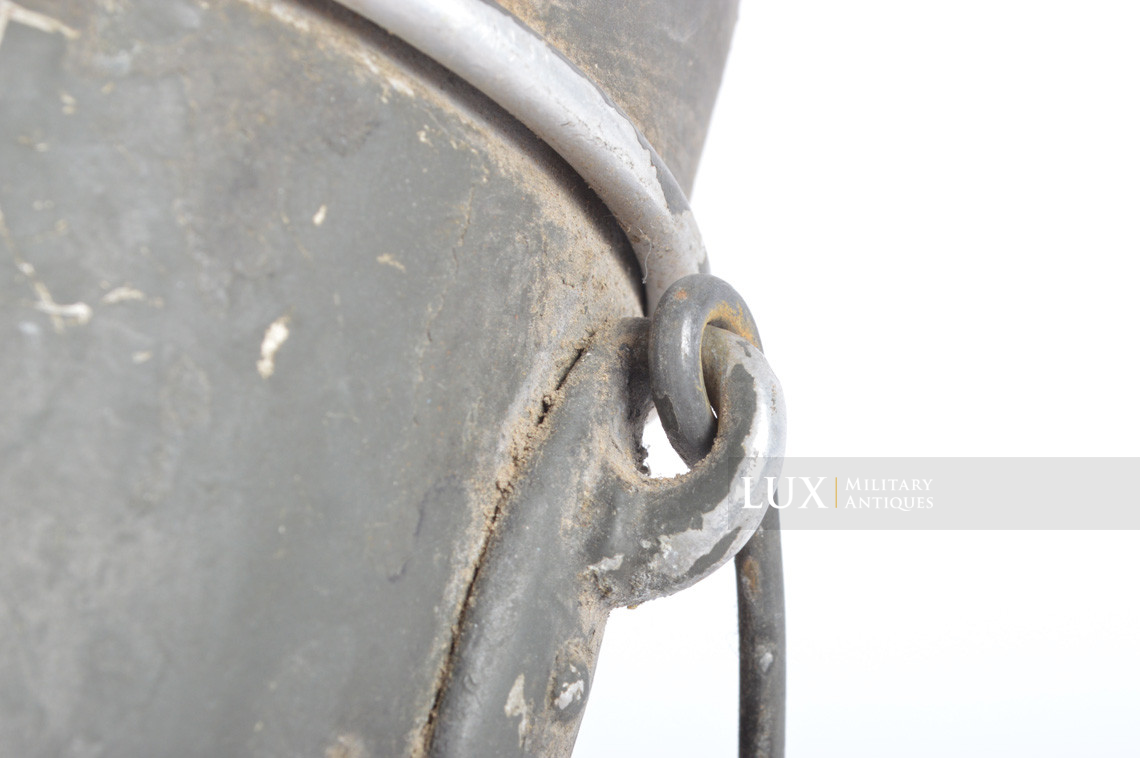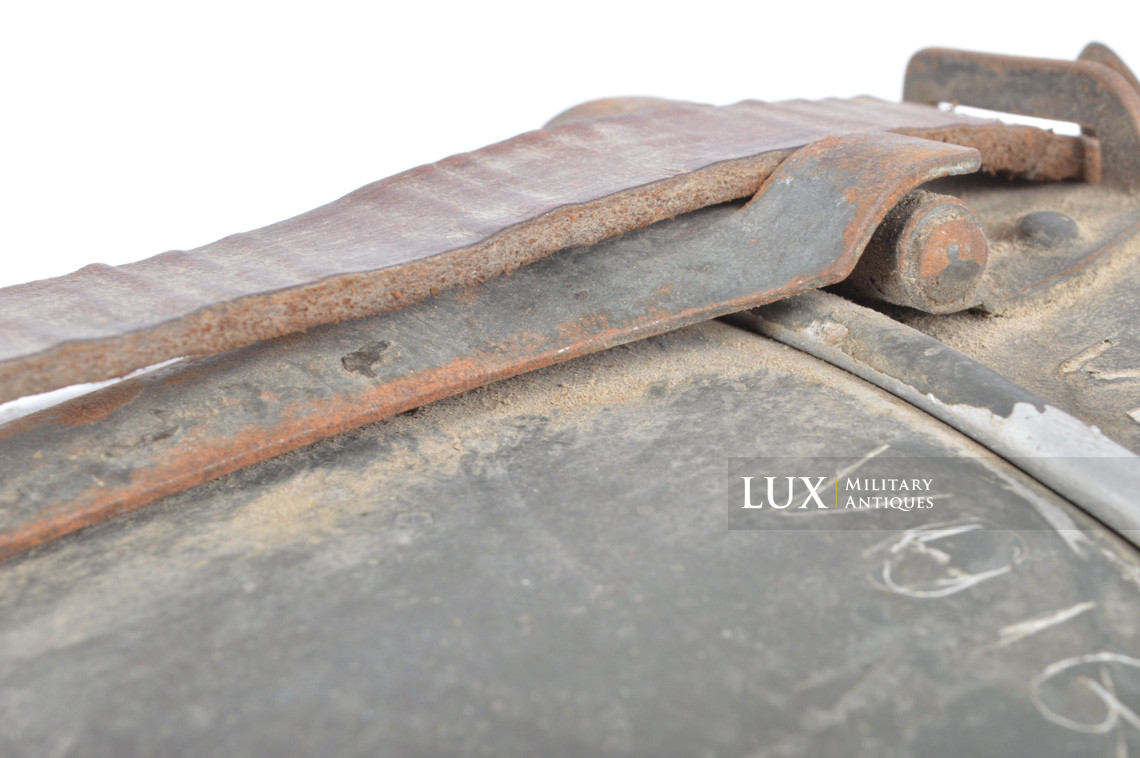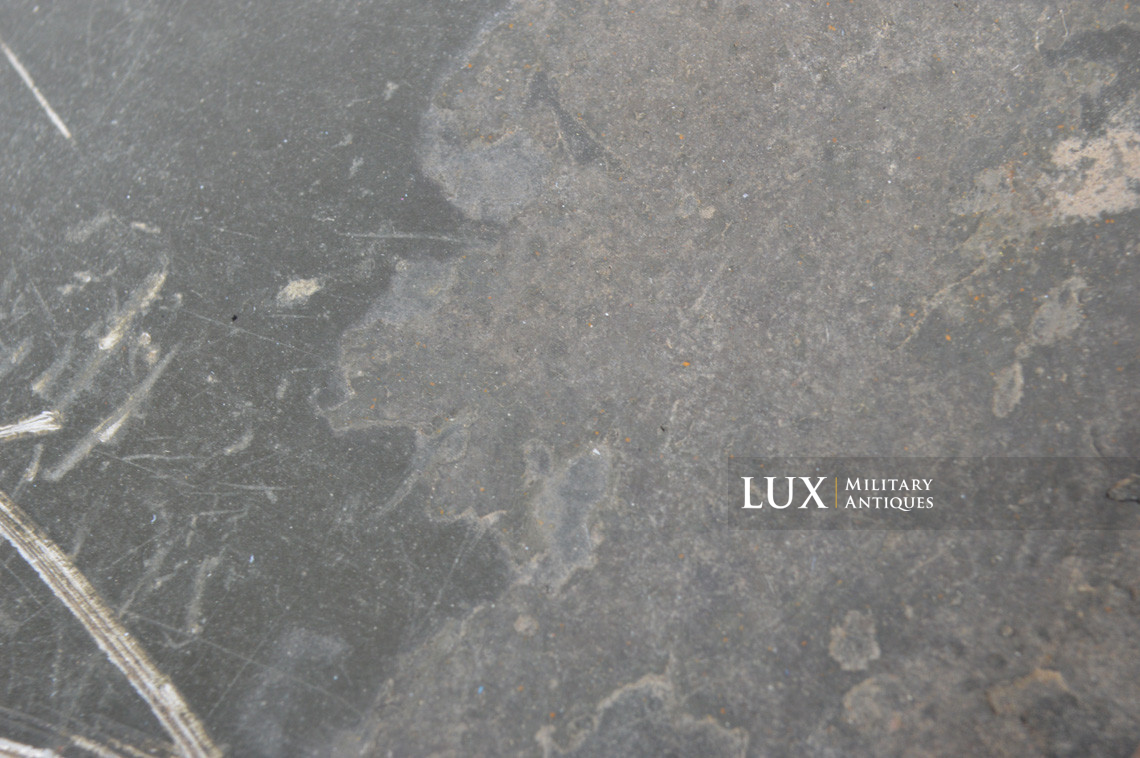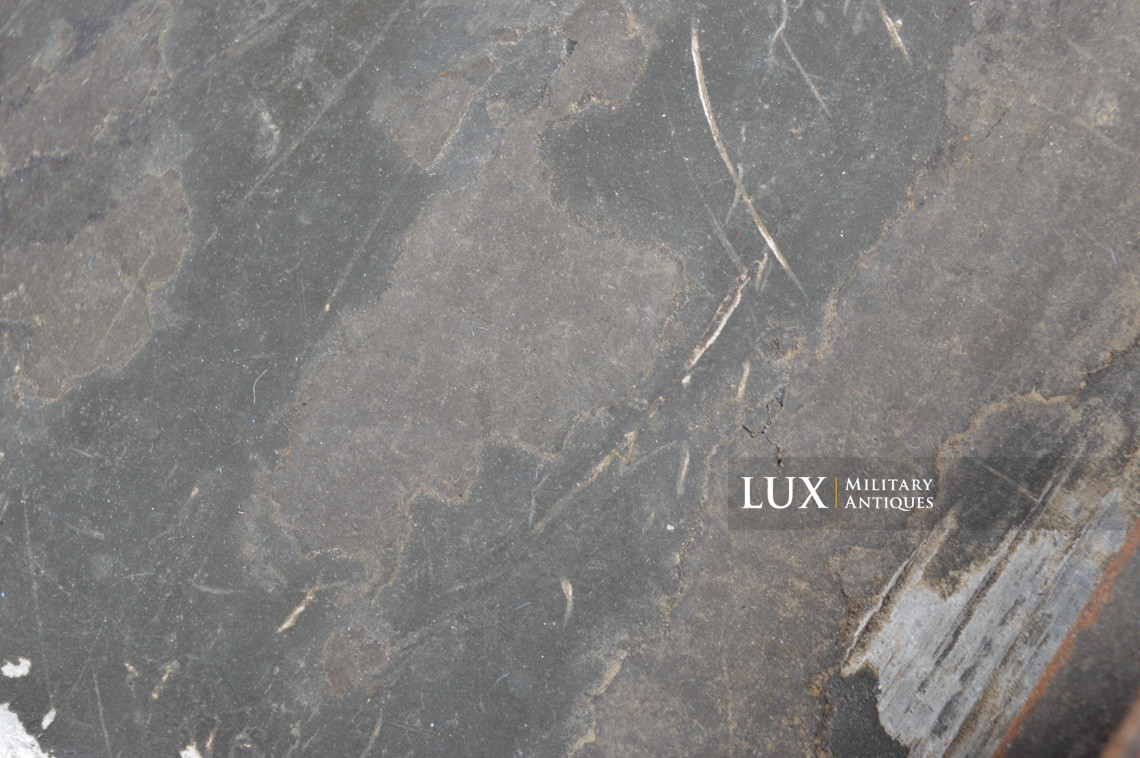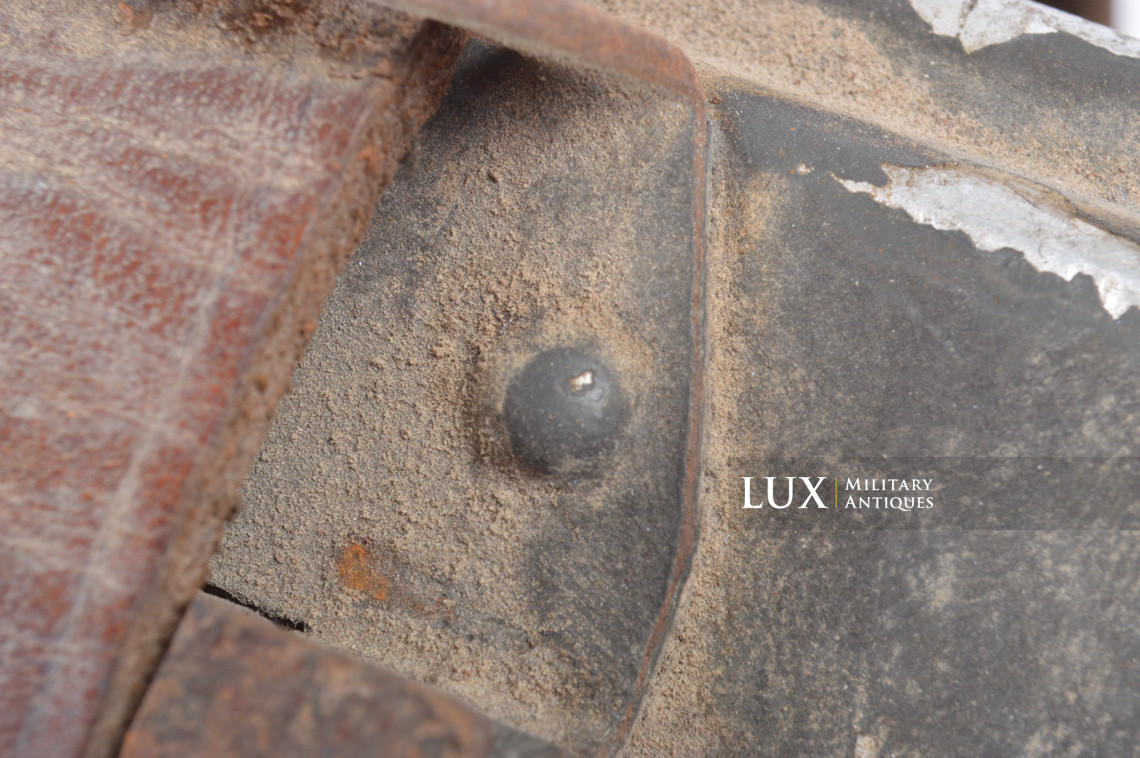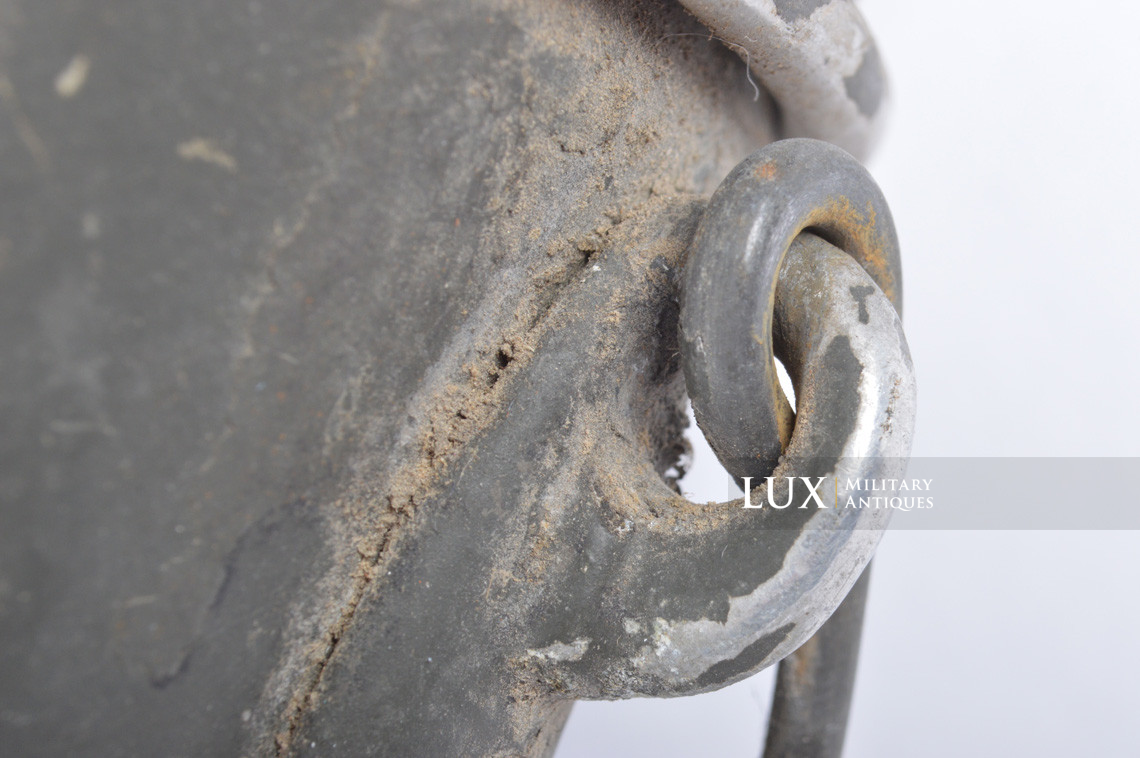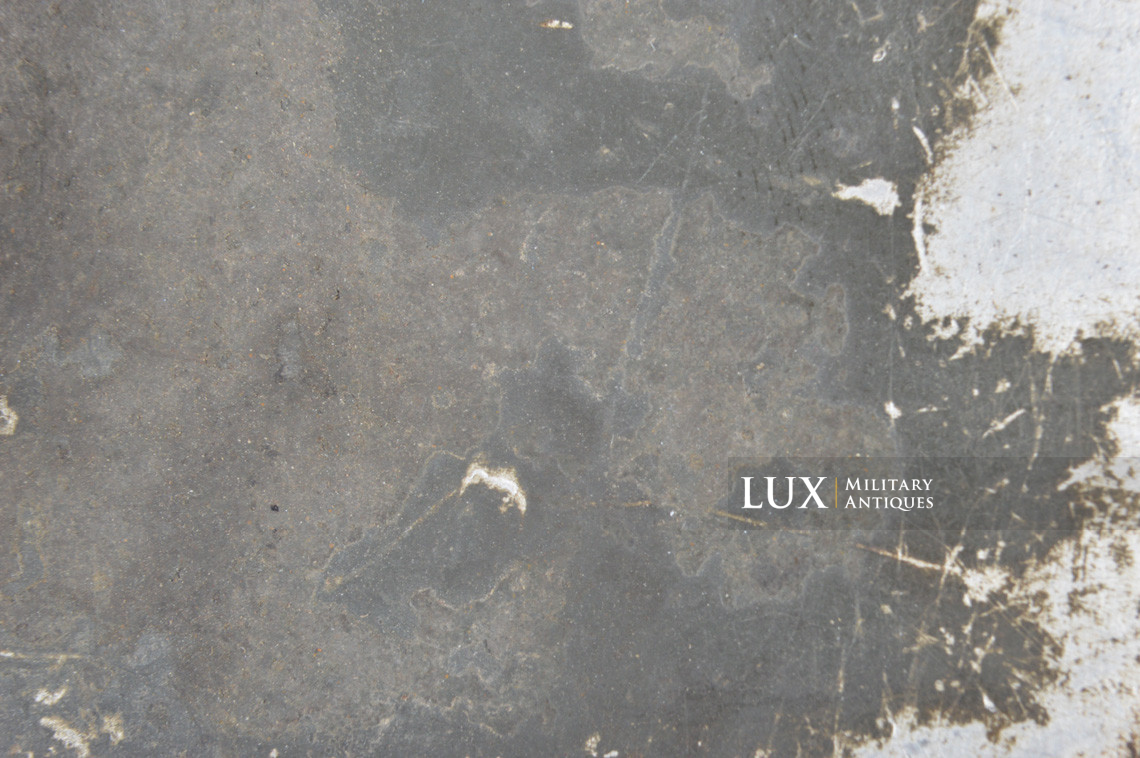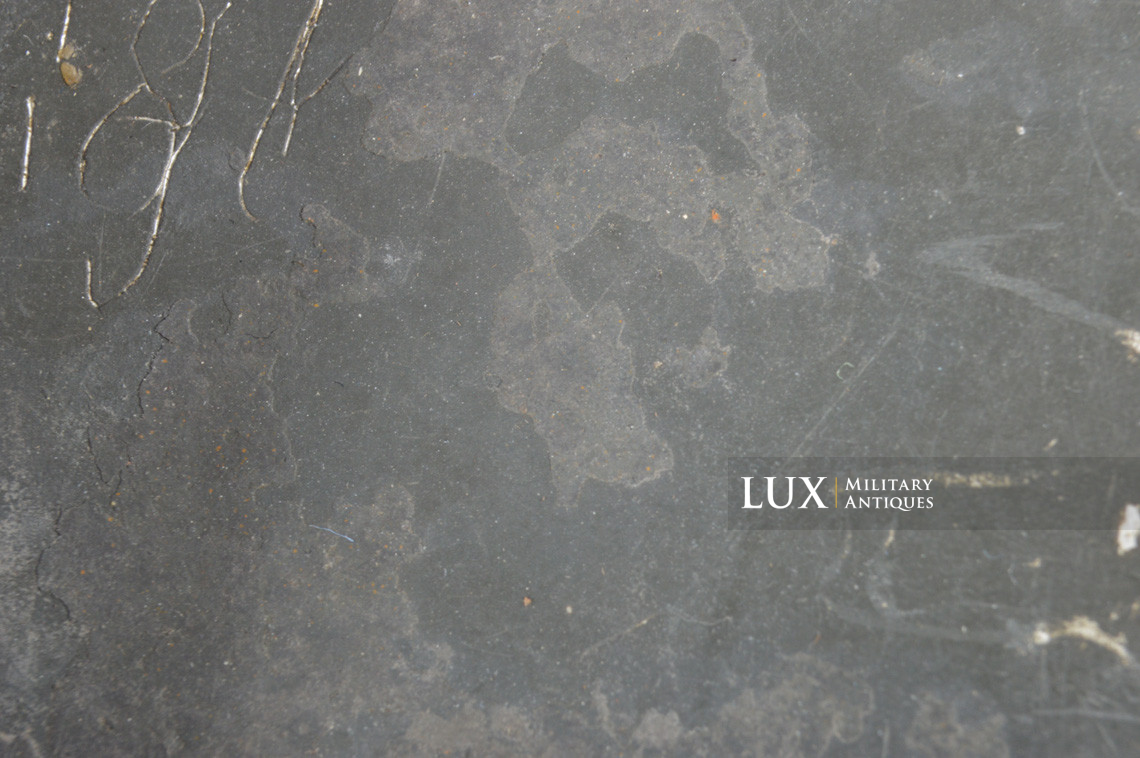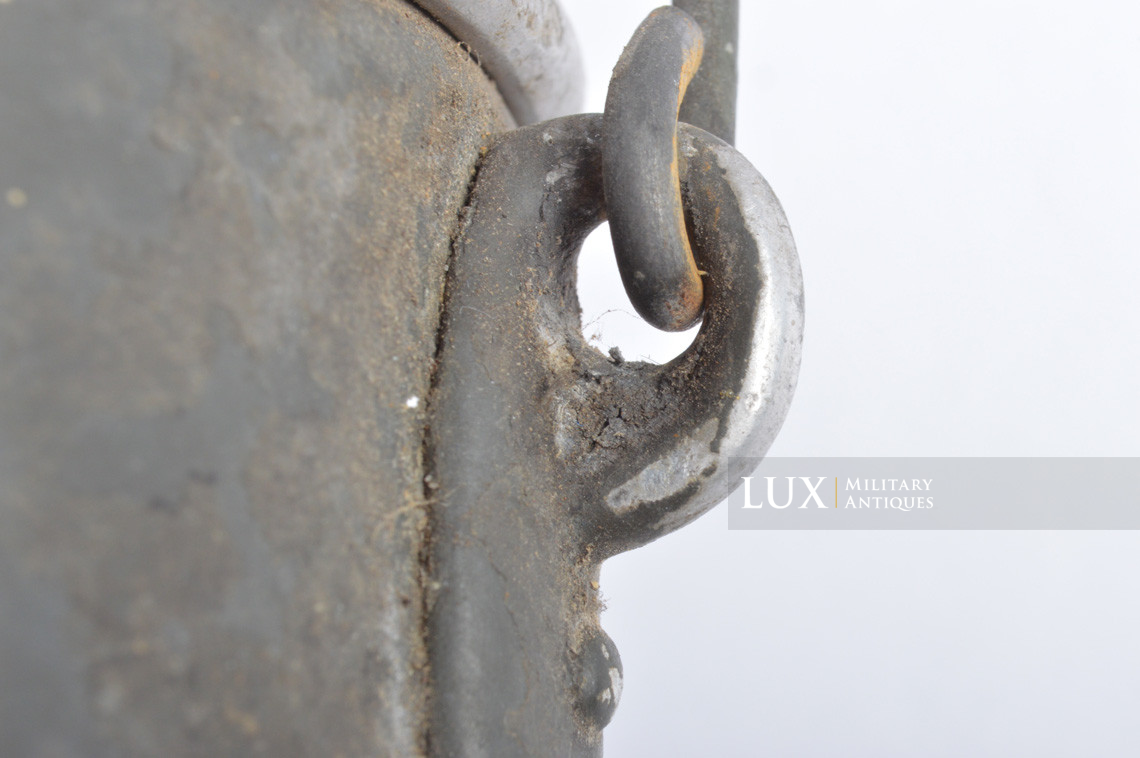 Guarantee
The items presented for sale by Lux Military Antiques are historical authentic period pieces. We are highly recognized by all our customers for our quality and authenticity of all the items presented on our site. We can issue a certificate of authenticity for each item ordered if desired. This can be done by simply choosing the "With Certificate of Authenticity" purchase option before placing an order. This can be useful for insurance purposes or for future selling of the item.
Payment Method
All payments are to be made in Euros (€). We accept various payment forms including: bank transfers , PayPal, cash payments, as well as credit cards. Credit card payments can be made on our site provided by Ingenico ePayments Security System.
Shipping Method
Shipping costs are automatically calculated based on the total weight/dimensions of the parcel and its delivery address. Deliveries are sent by the company TNT with the ability to track the package to its final destination. A tracking number and signature confirmation will be provided as well. If you prefer a more secure and insured shipment method by Fedex, simply contact us, and we will submit a request for a price for your shipment.