NSDAP Standarte « Deutschland Erwache »
Description
The iconic flag of the Third Reich. This « DEUTSCHLAND ERWACHE » standarte is in excellent condition. Constructed mainly from red, white and black silk. The hand sewn lettering on both sides is done with white thread in a fish scale pattern stitching. The obverse reads « Deutschland Erwache » (Germany Awake), the slogan authored by Dietrich Eckhard. The reverse reads « Nat. Soz. Deutsche Arbeiterpartei Sturmabteilung » (Storm Troops of the NSDAP), reflecting the fact that these were originally awarded to SA Standarten but both the SA and SS carried identical standarte. The swastika is placed on a large ribbed silk white circle on the front and reverse, and is bordered with black thread. The circle is edged with rich silver bullion tresse. The swastika is also bordered with silver tresse. The standard is bordered with hand twisted black/white/red wool fringe which is fully and completely intact. There is a sleeve at the top edge for the standard cross pole to pass through. The wooden pole is included with the flag. The reverse of the sleeve has a rectangular red leather panel hand sewn to the center to prevent damage to the silk from rubbing against the upright pole. The red leather patch is mint with no wear. The measurements of the standarte are 70cm x 70 cm. This standarte was only recently discovered residing in an old firearms collection and in his possession for over 35 years. It has never been offered to the public market before and a truly fresh find. Of extreme rarity and the most desirable of all Third Reich collectibles. As most « DEUTSCHLAND ERWACHE » standarte were destroyed after 1945, only a handful of pieces have survived today in private hands. Choice.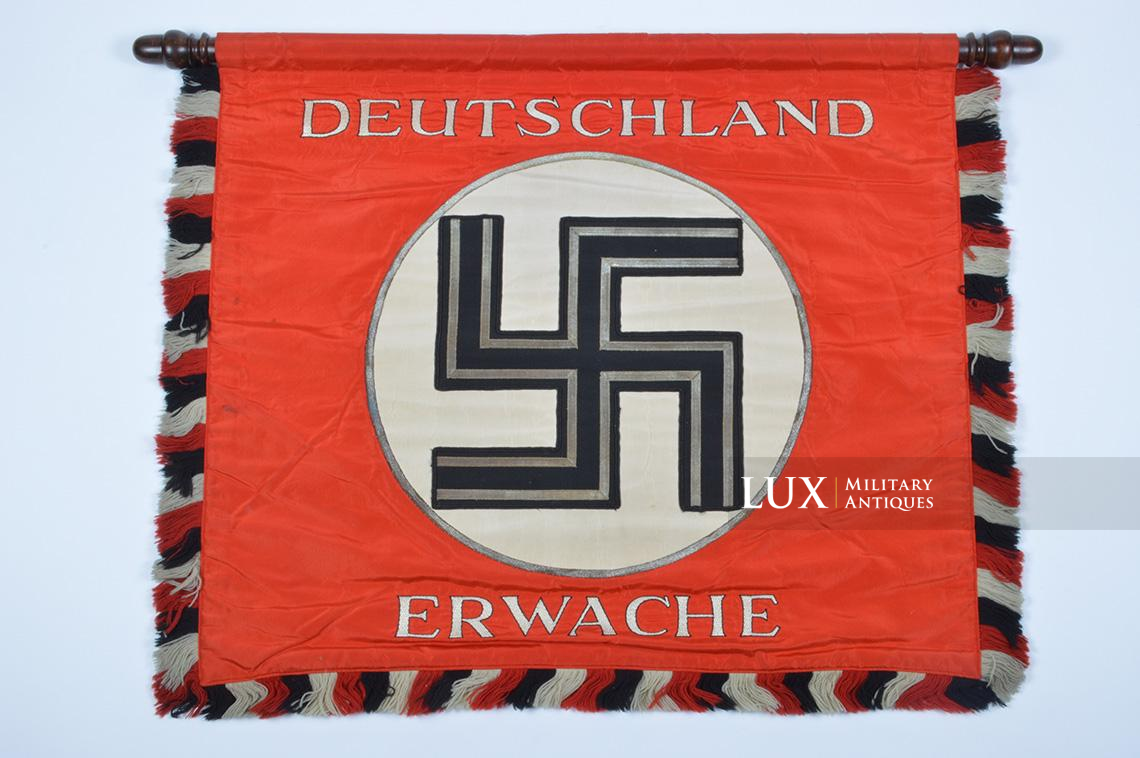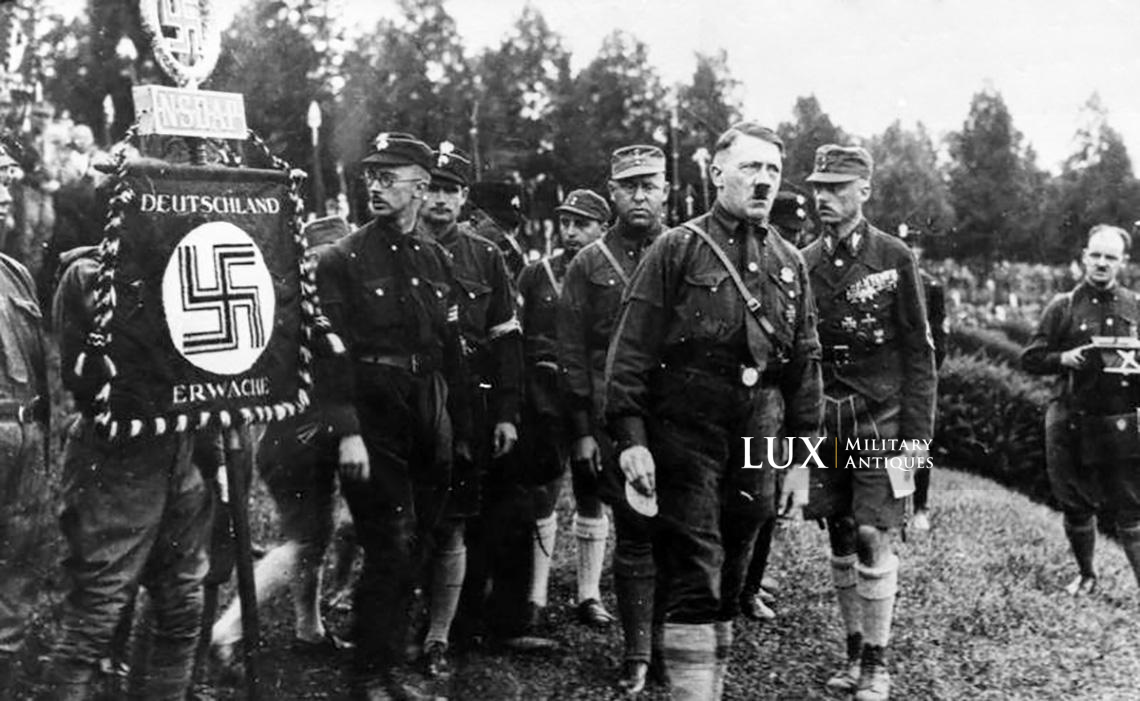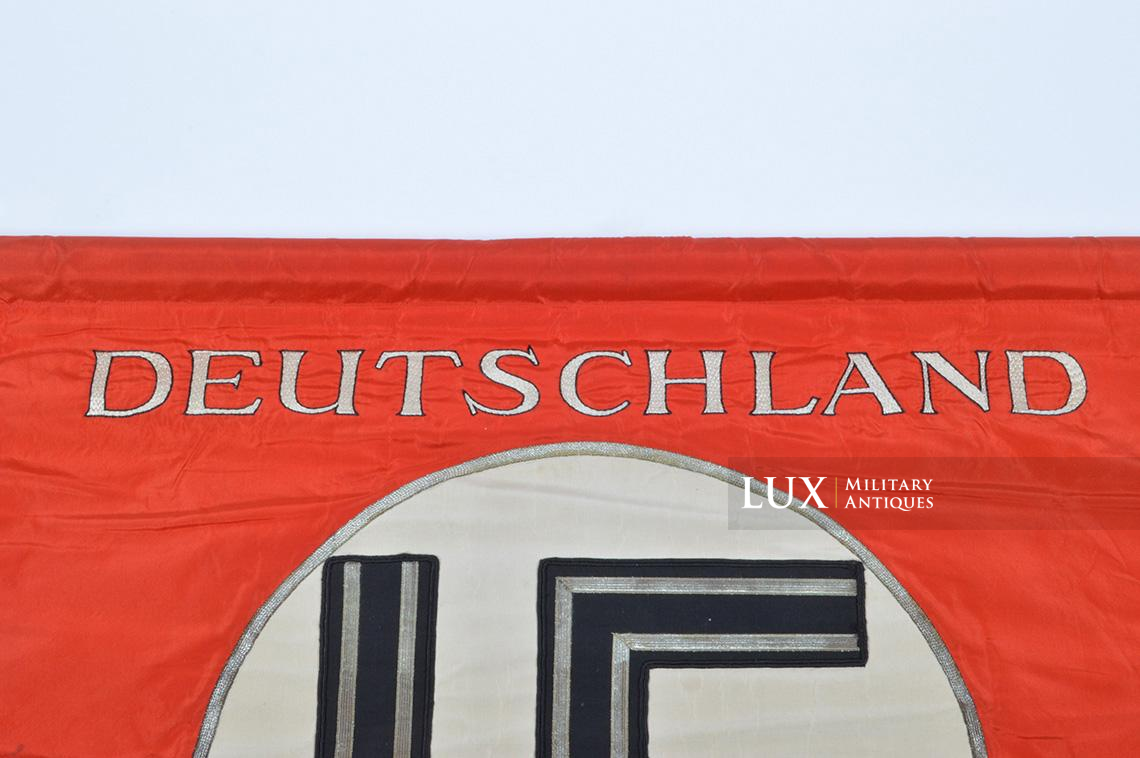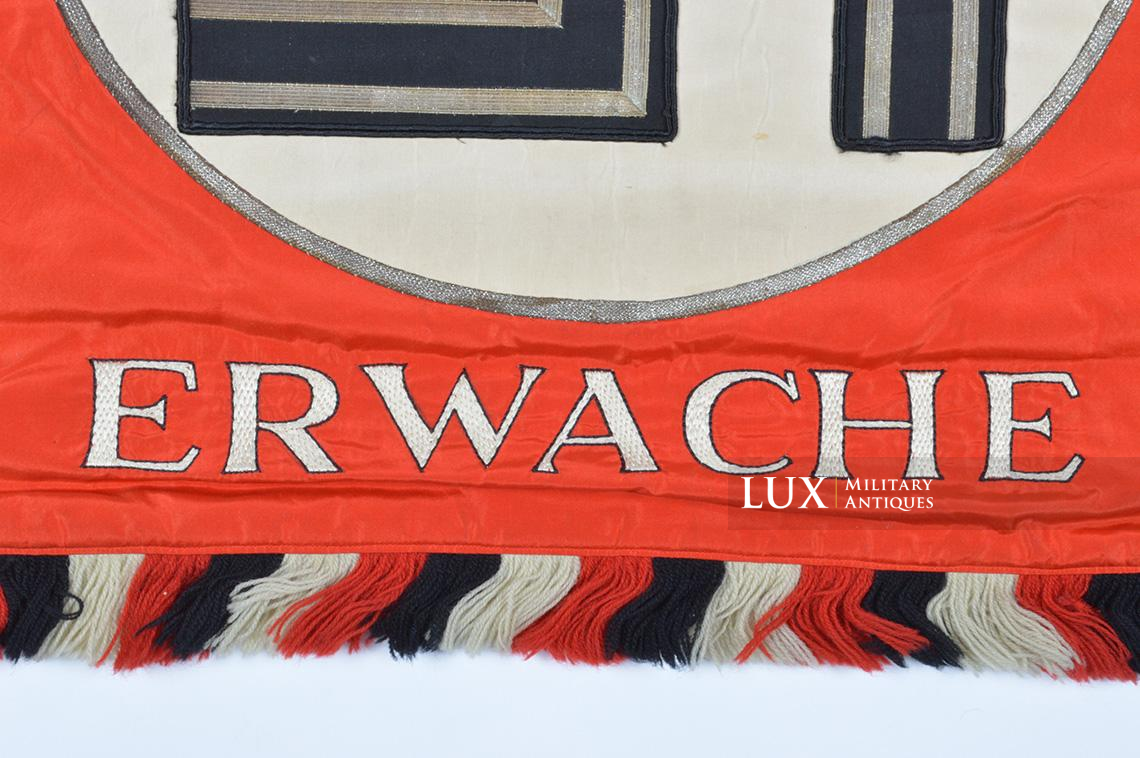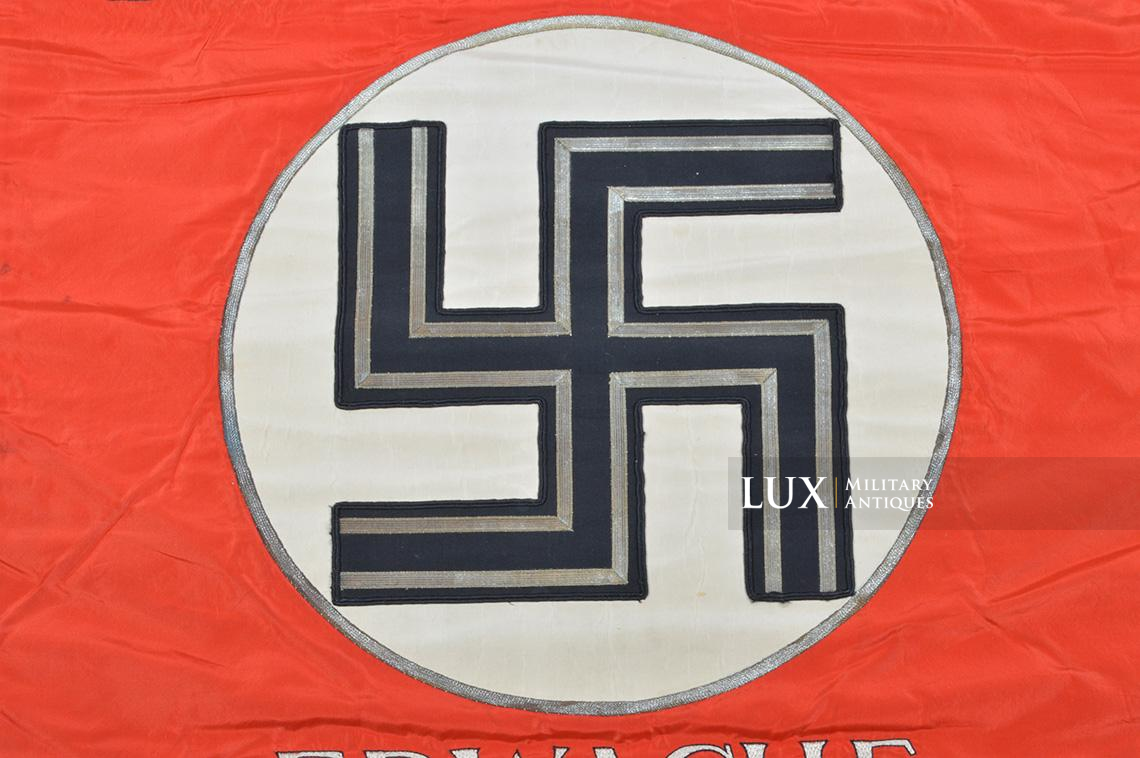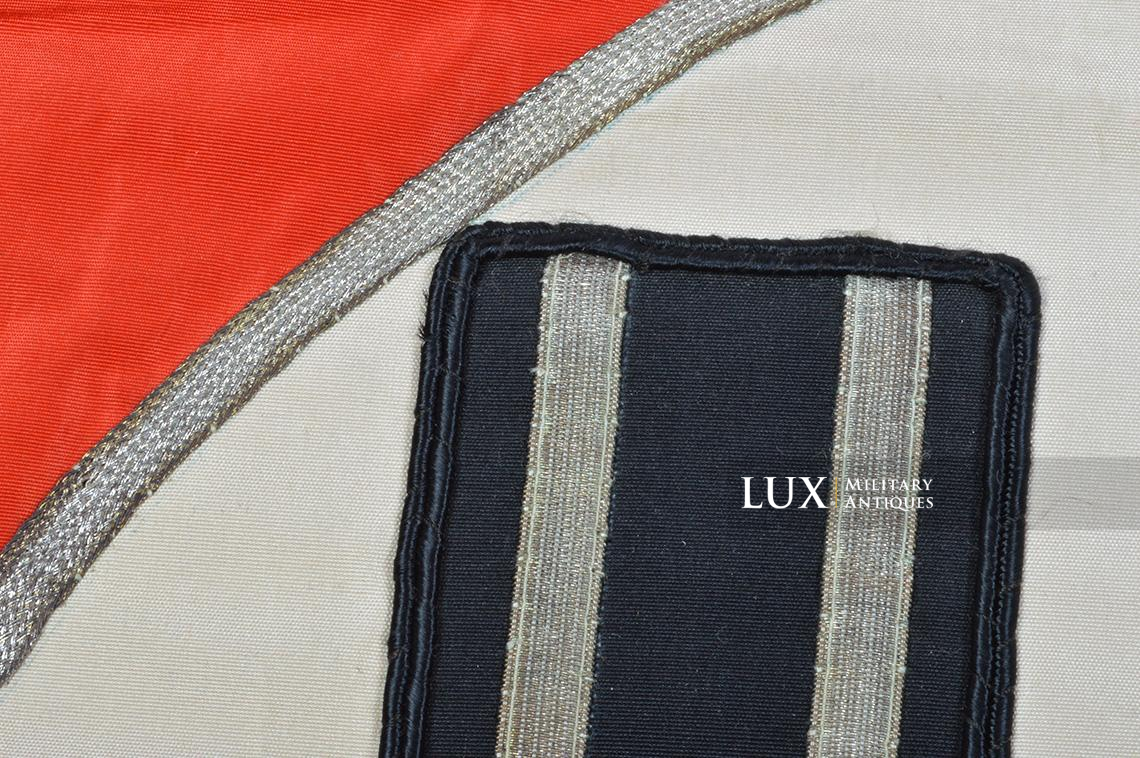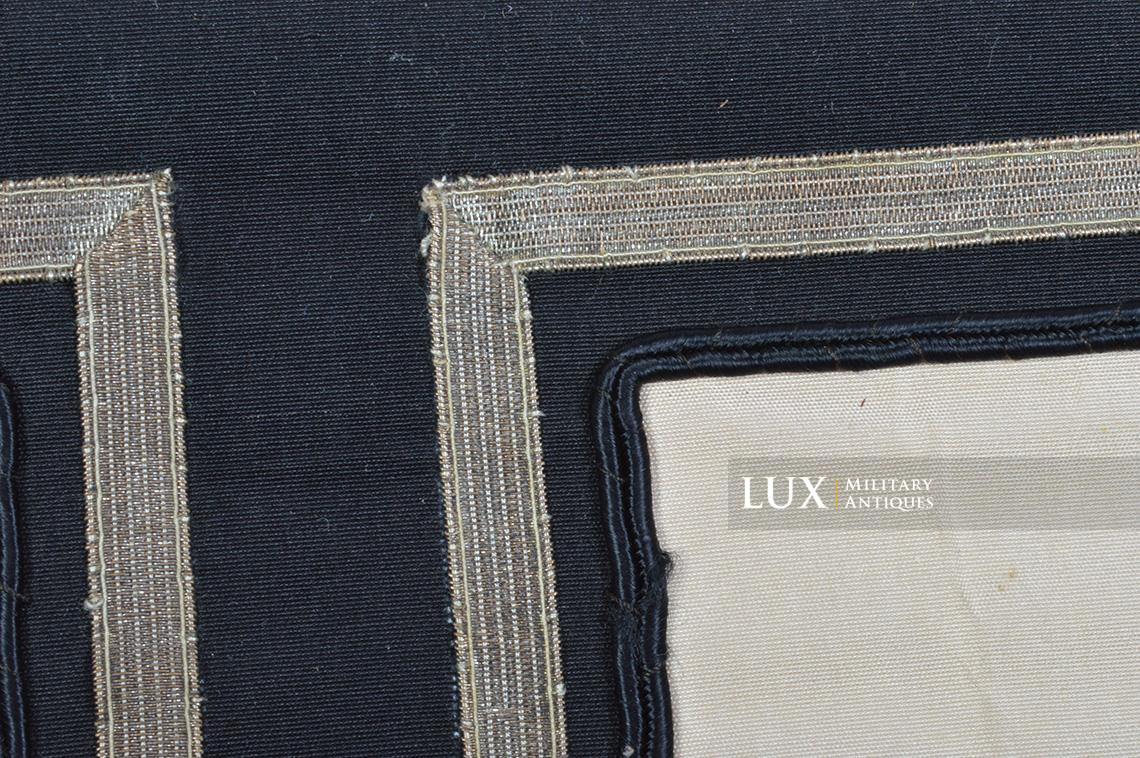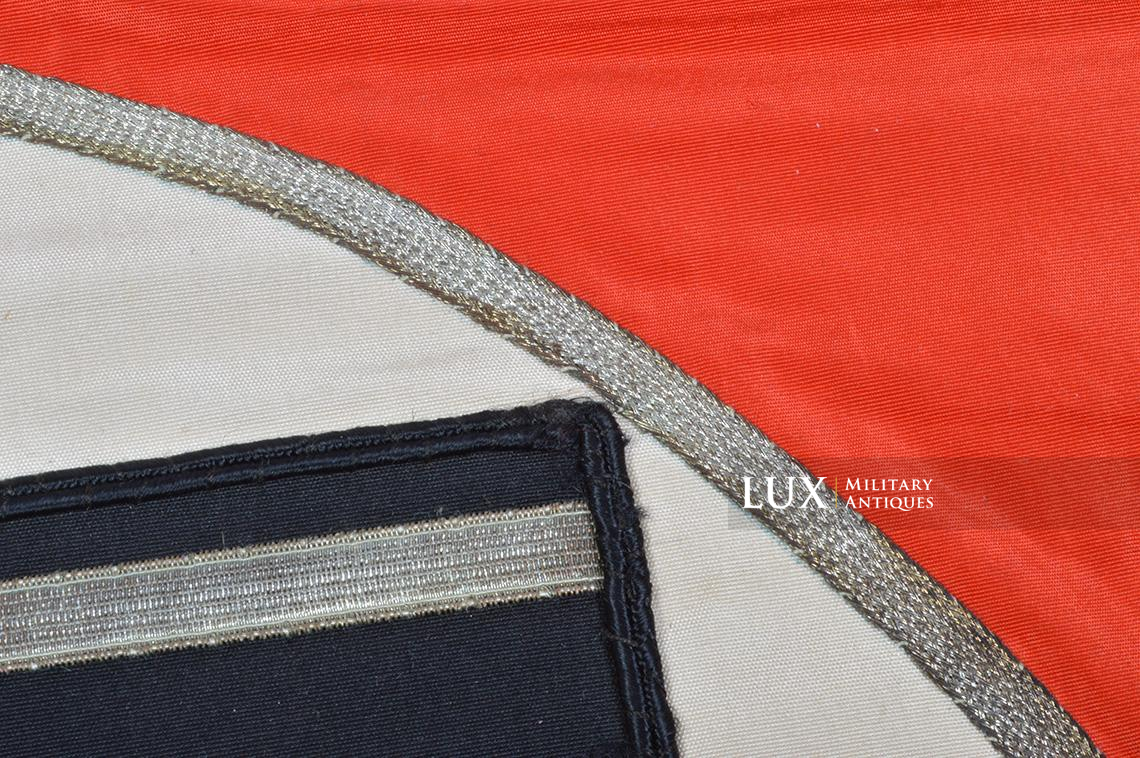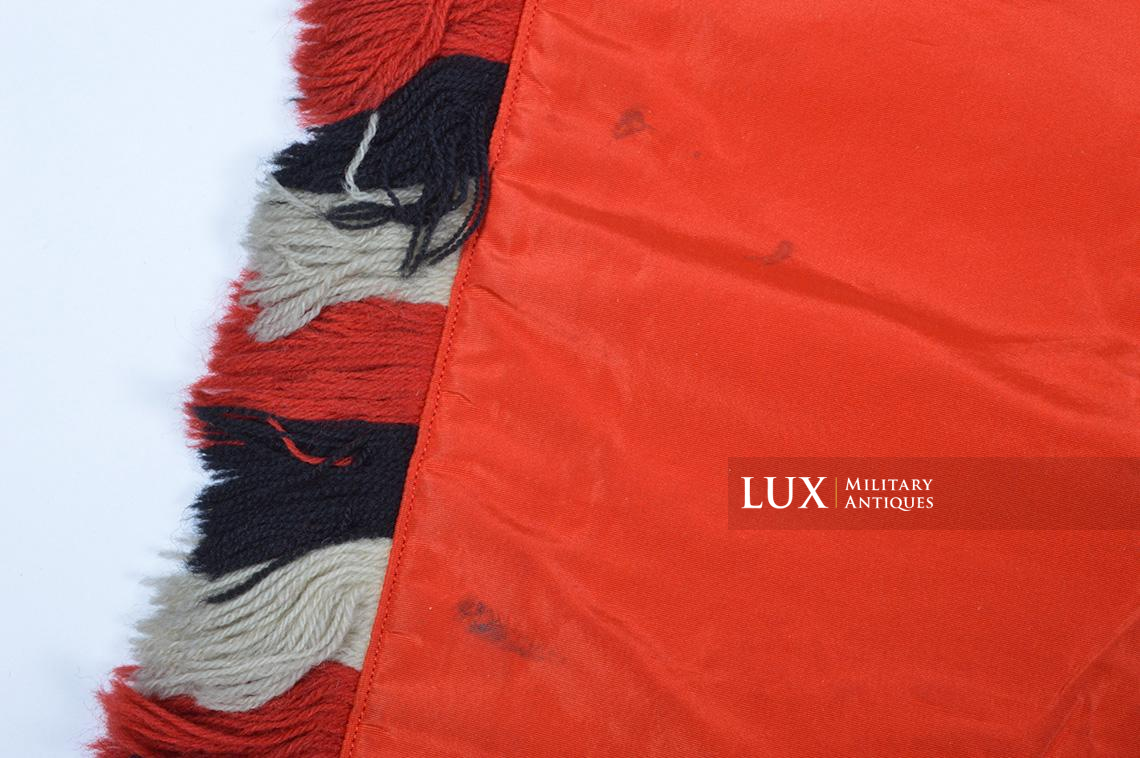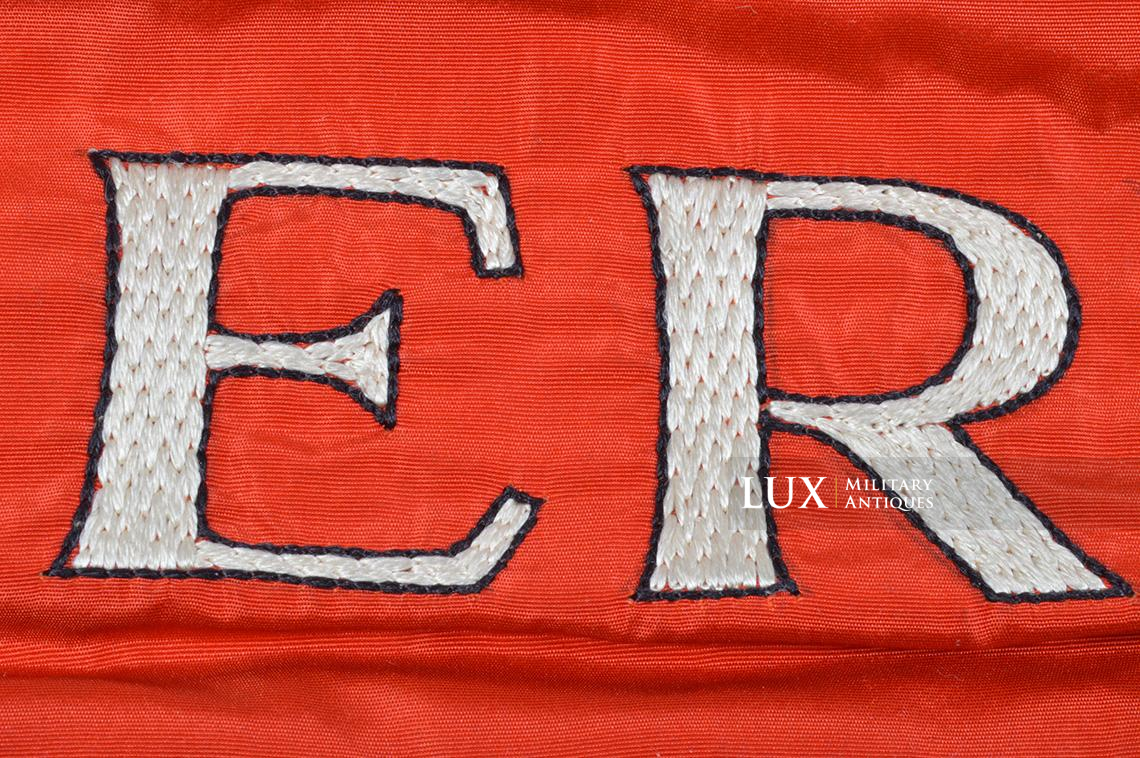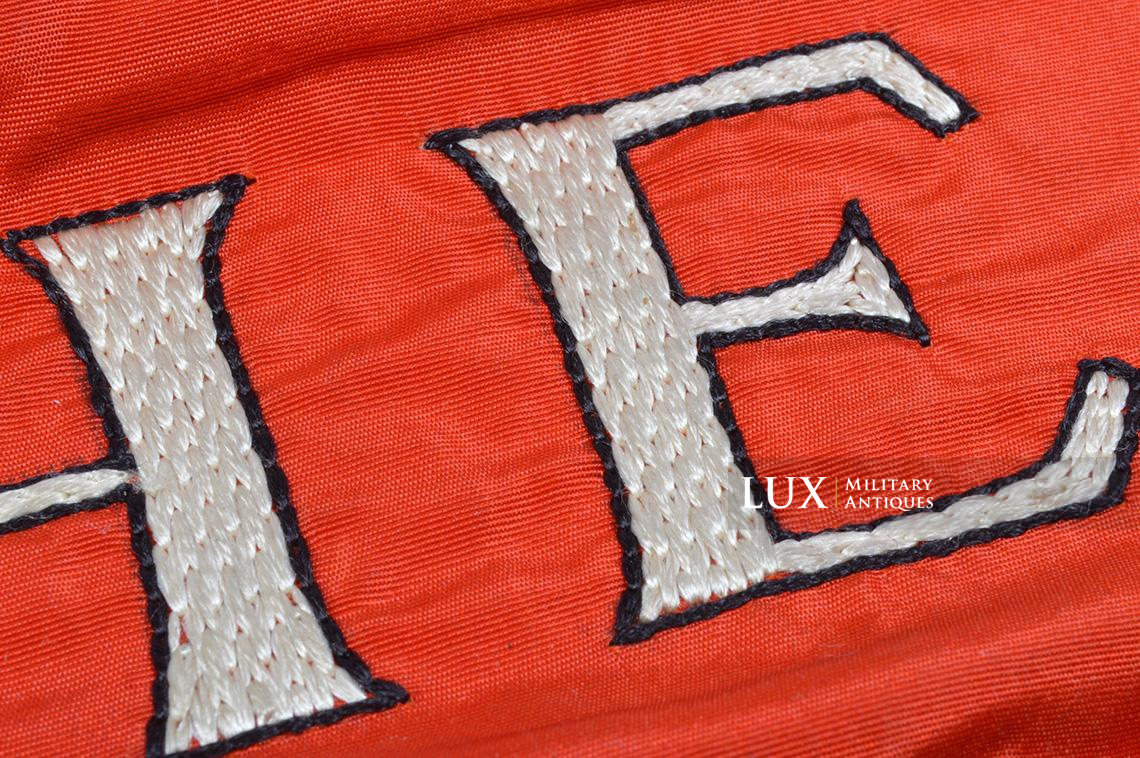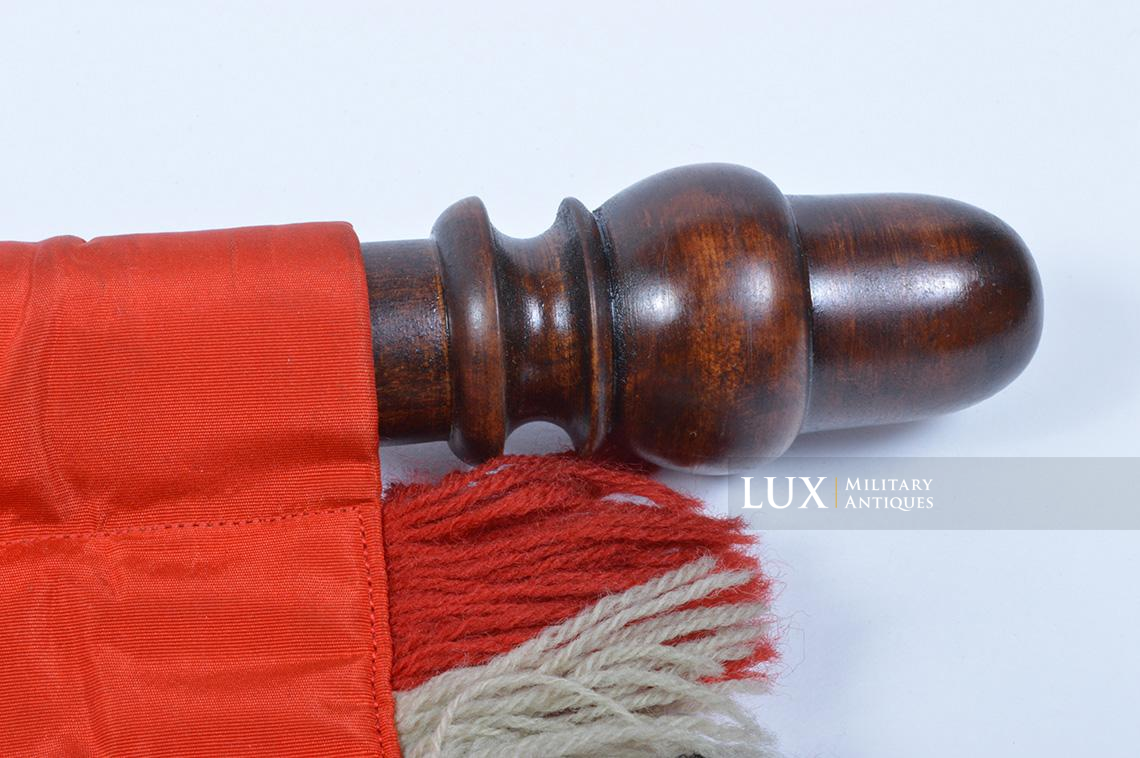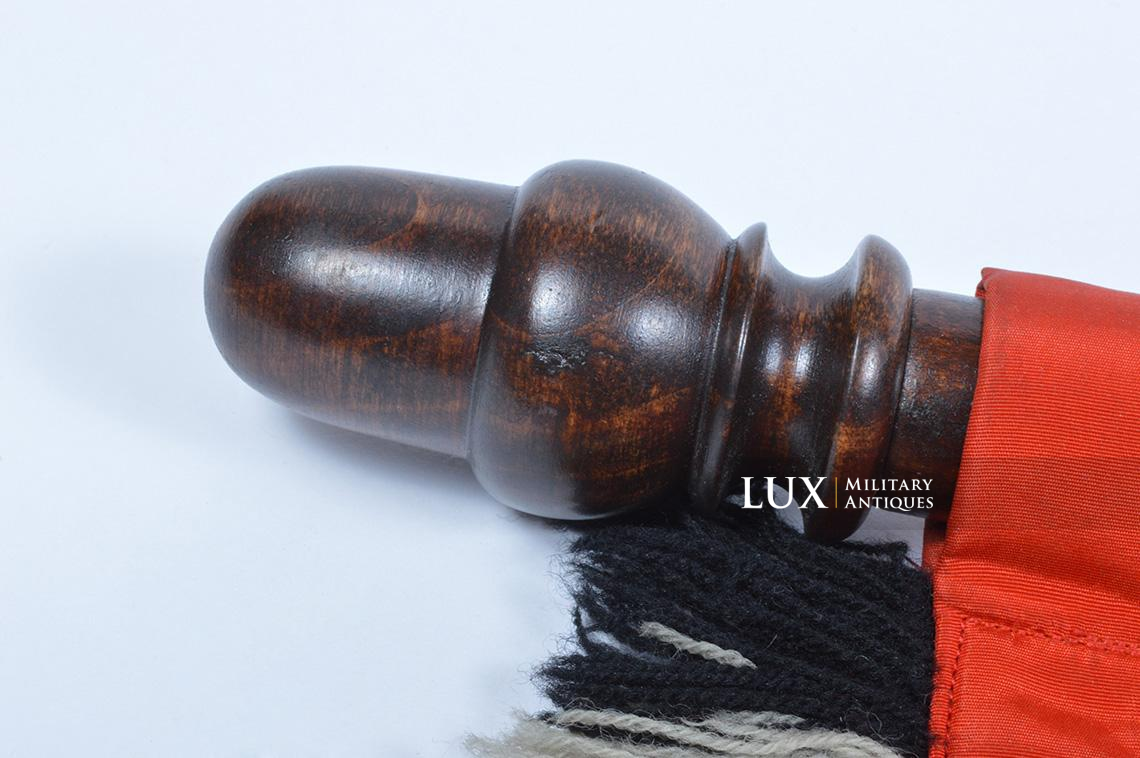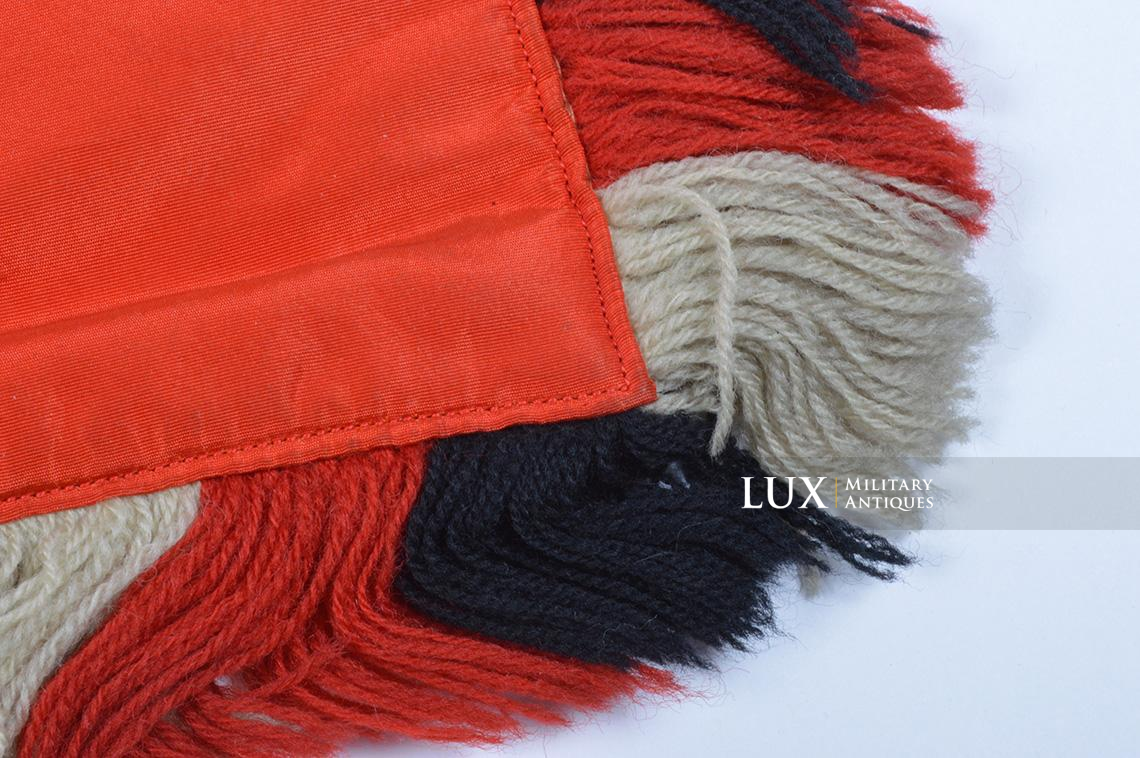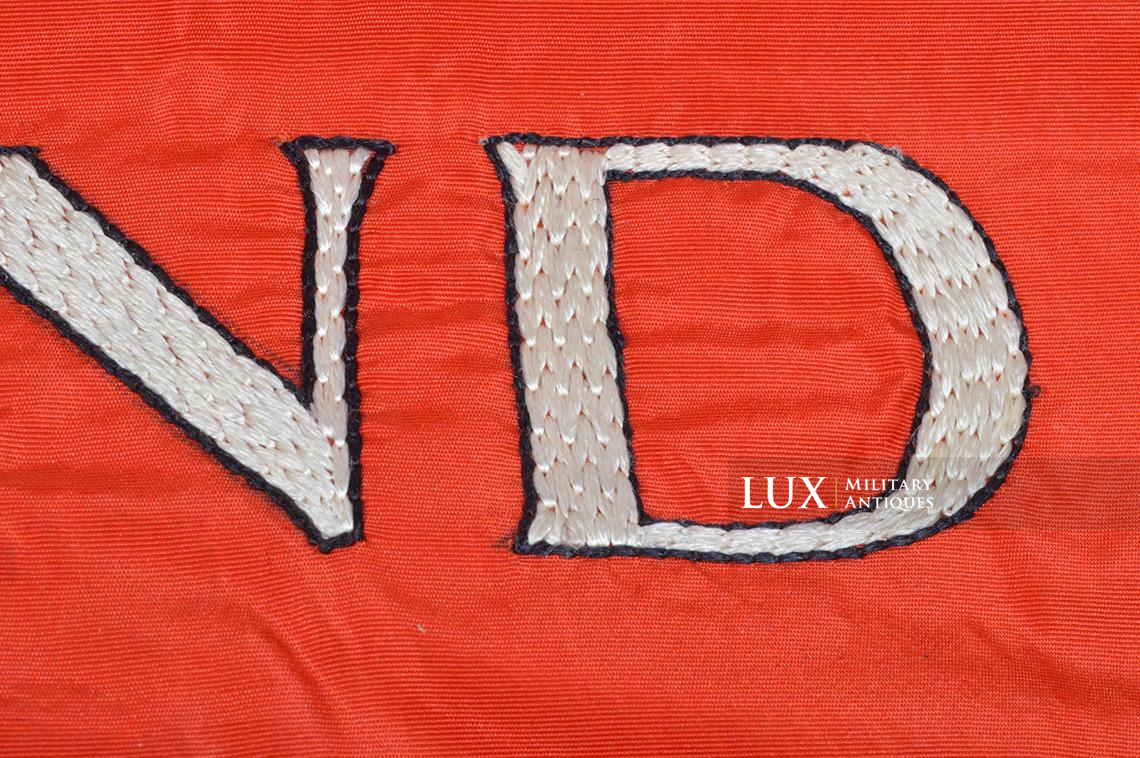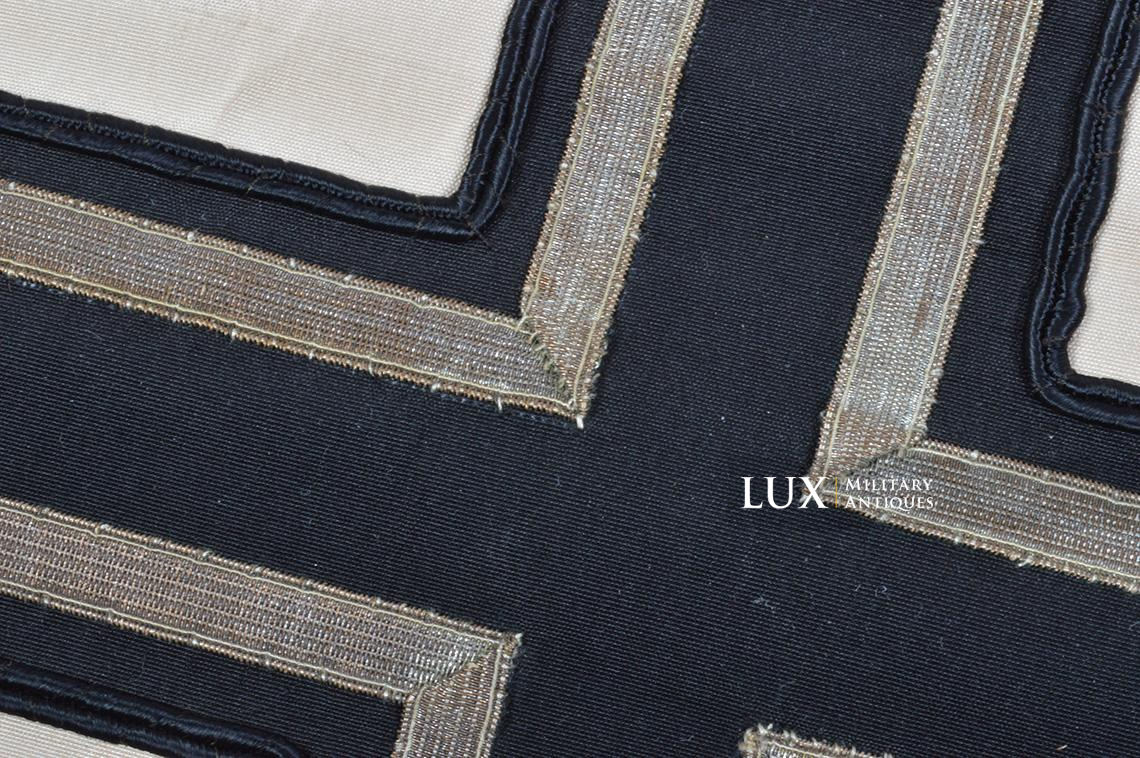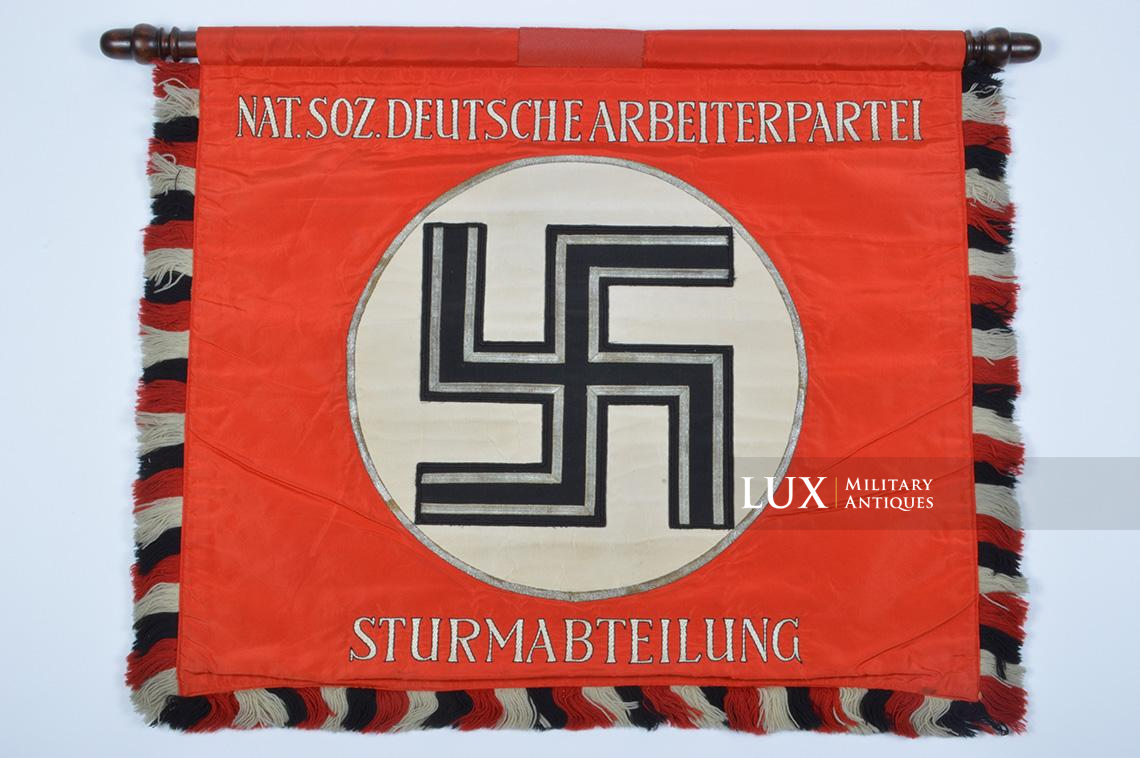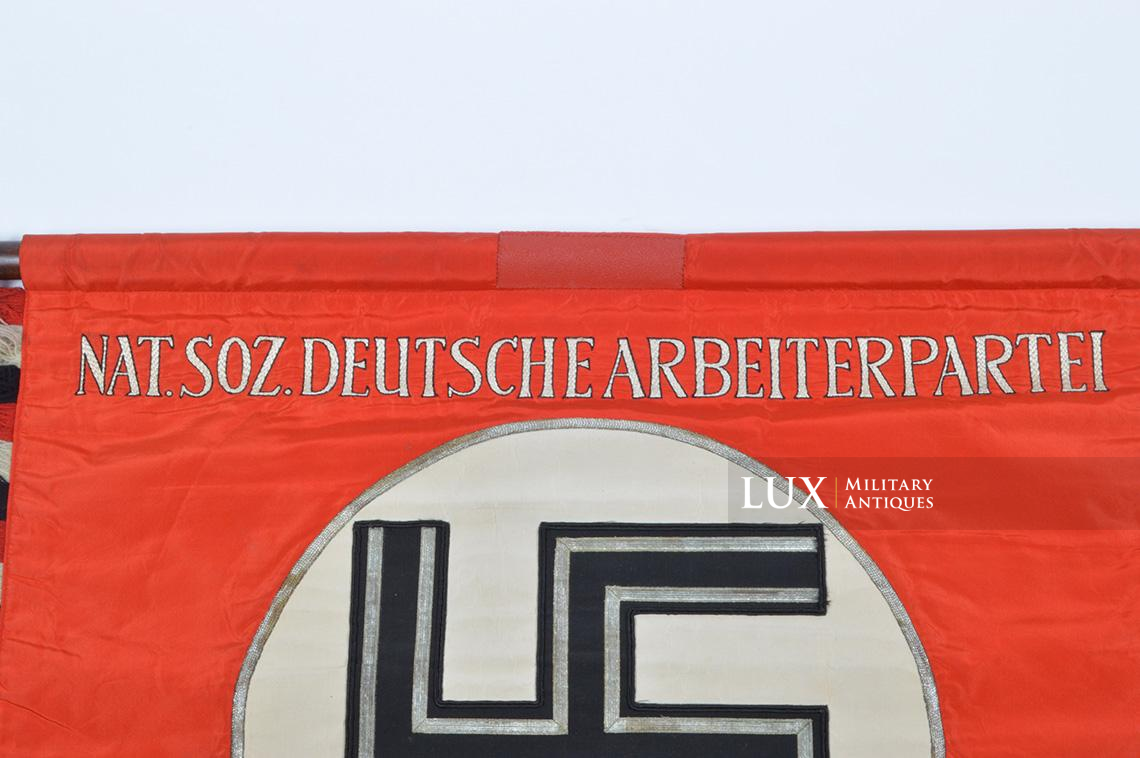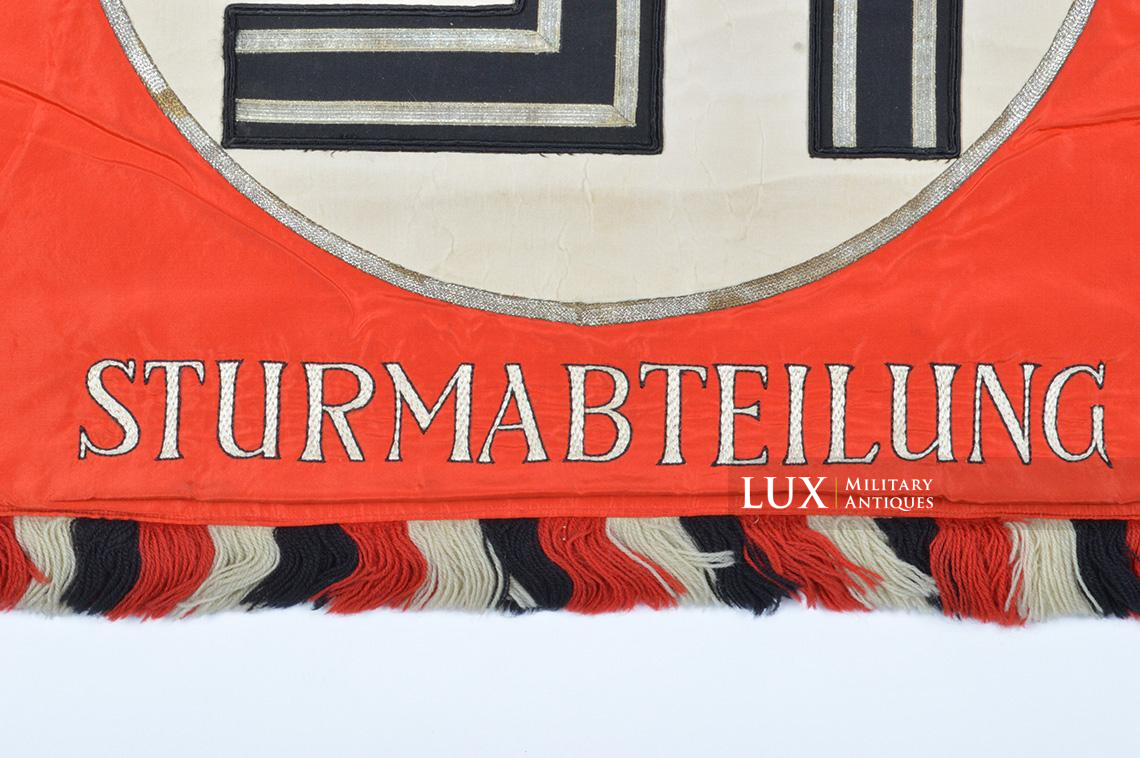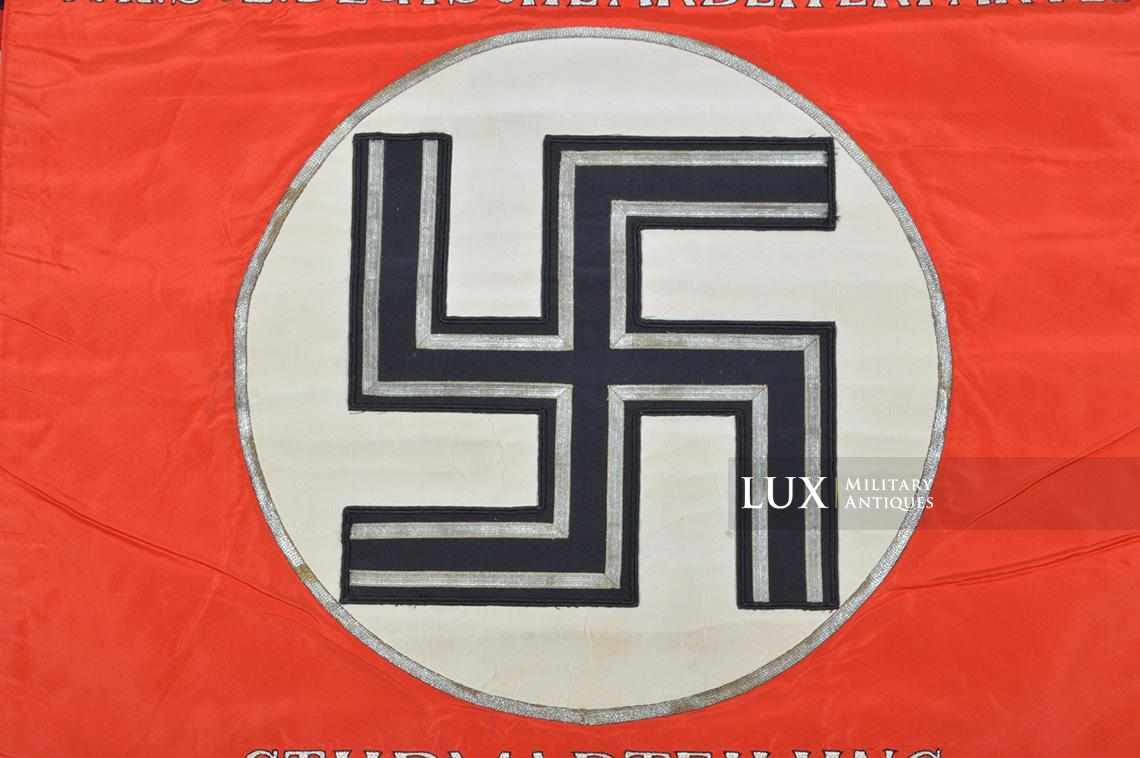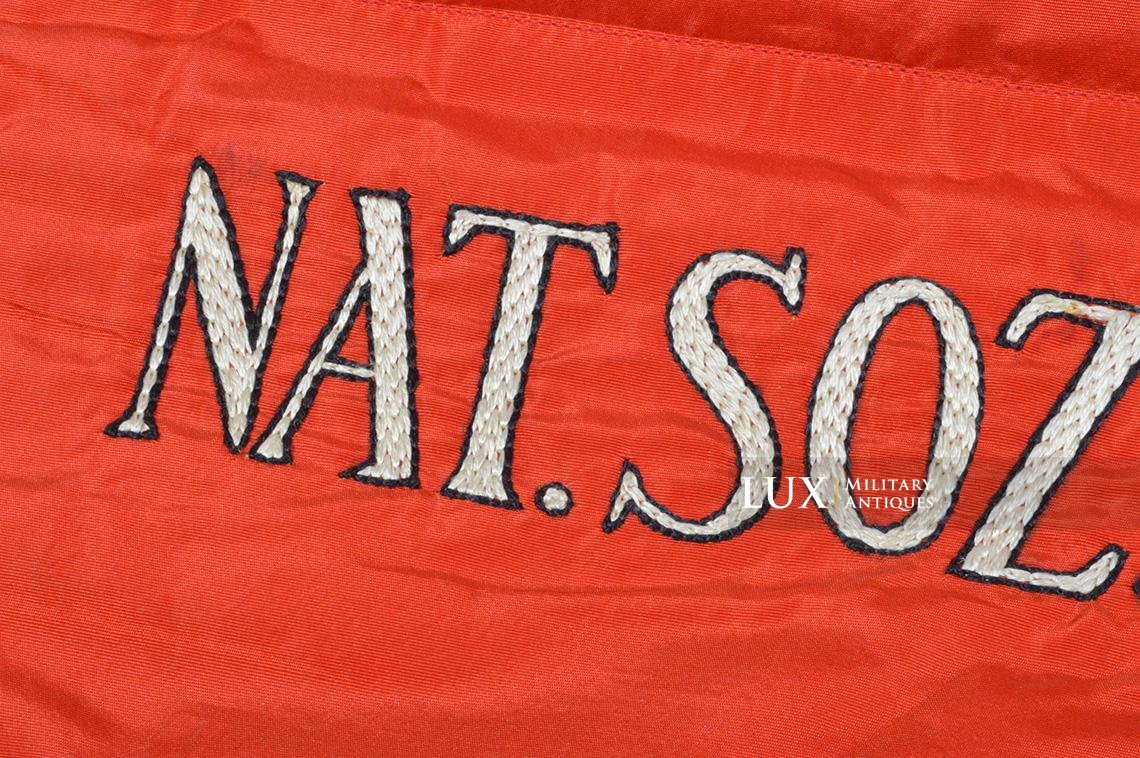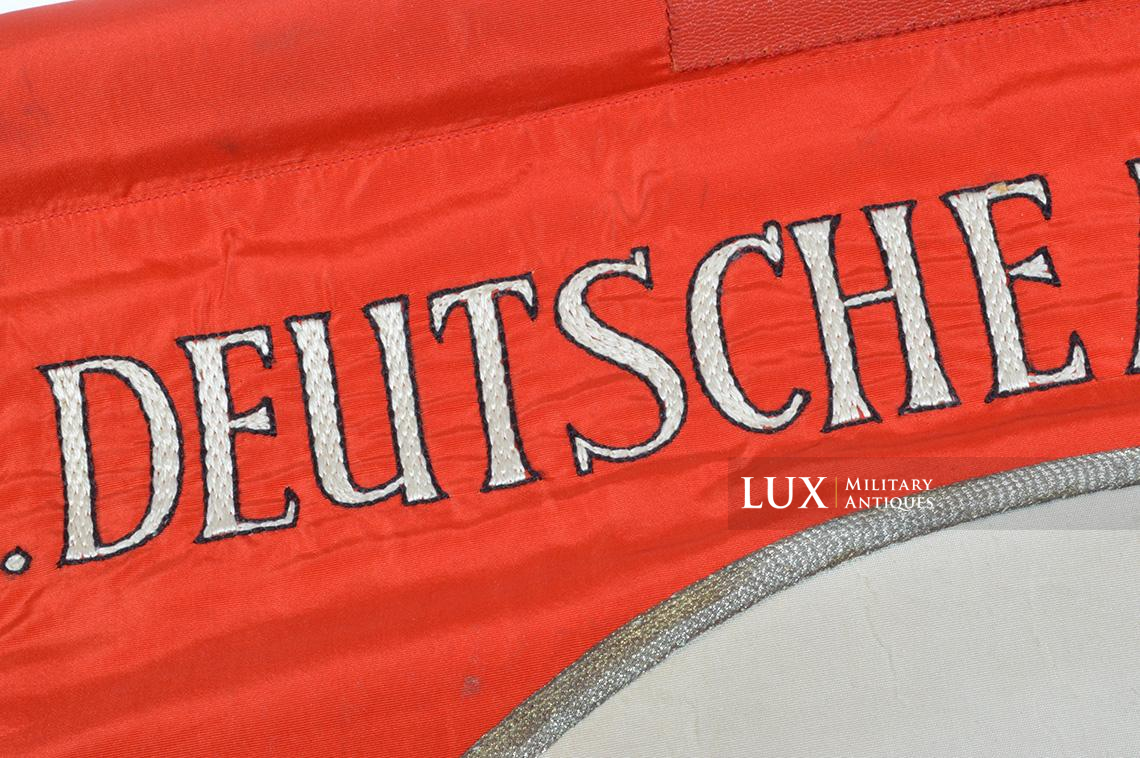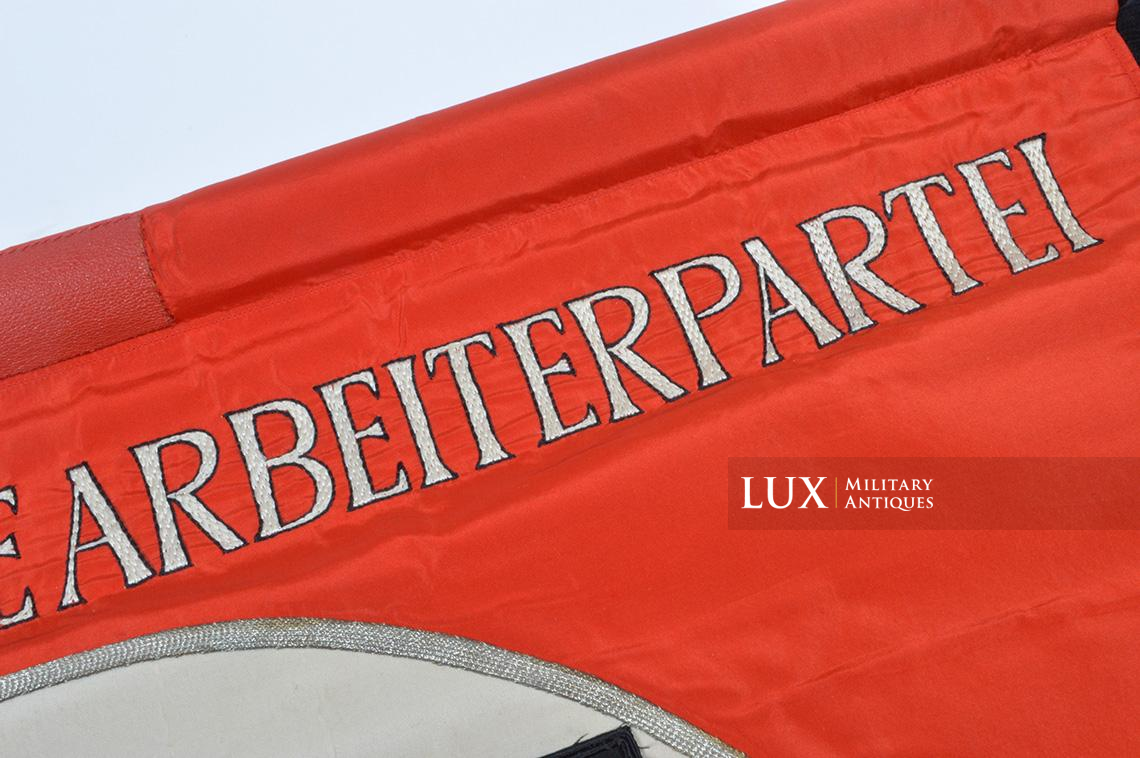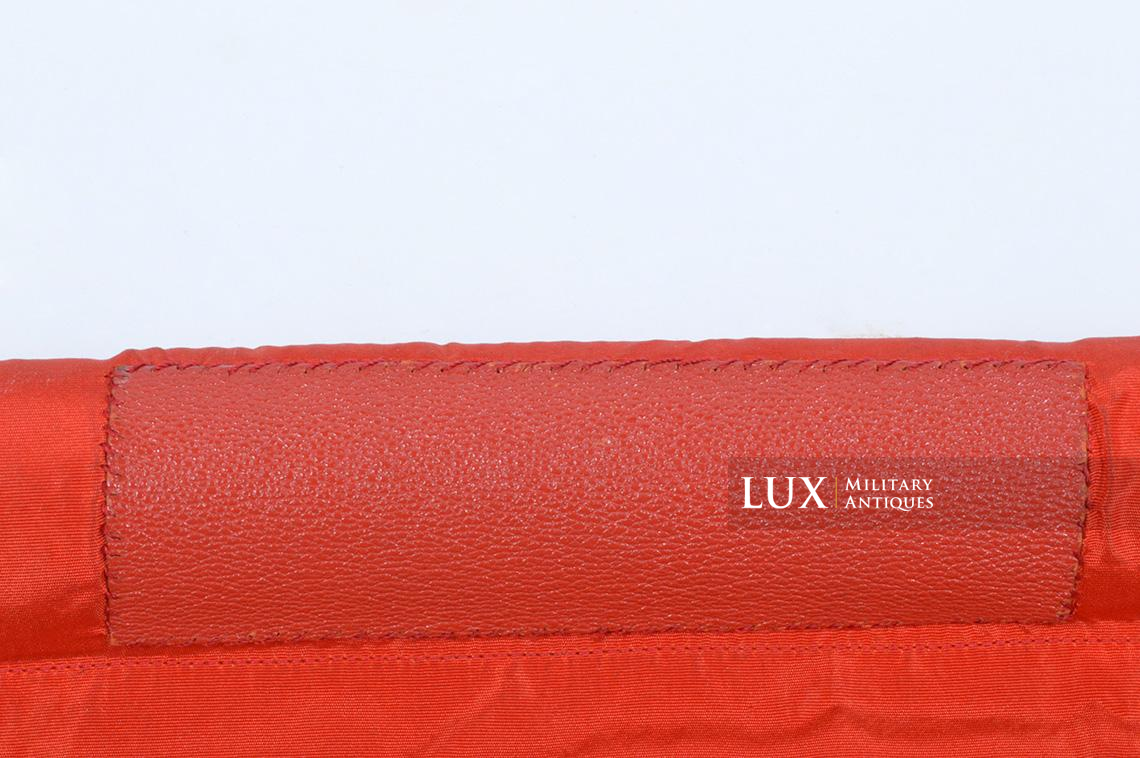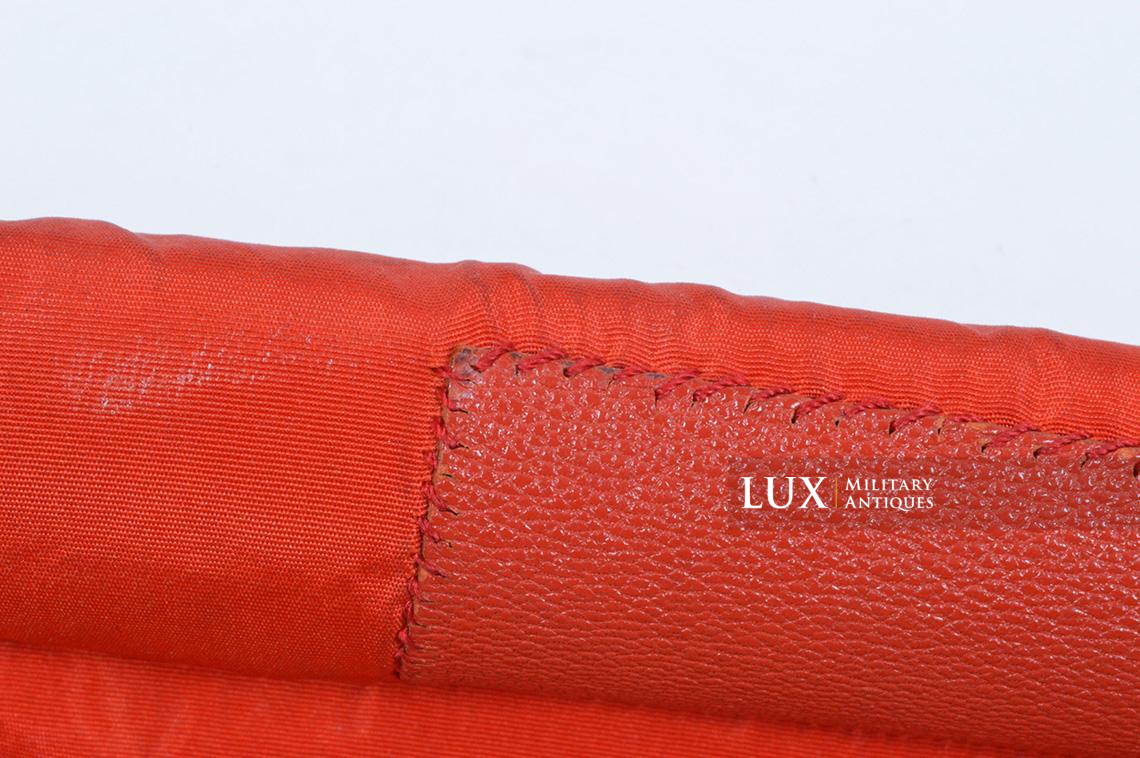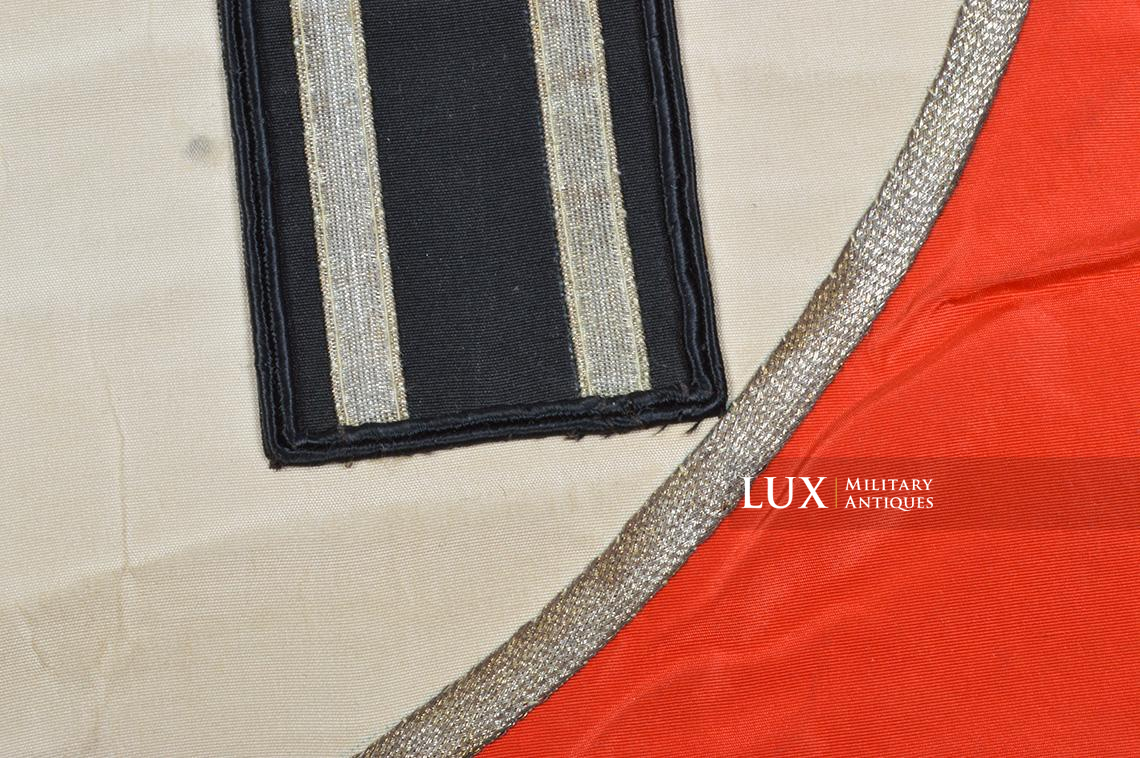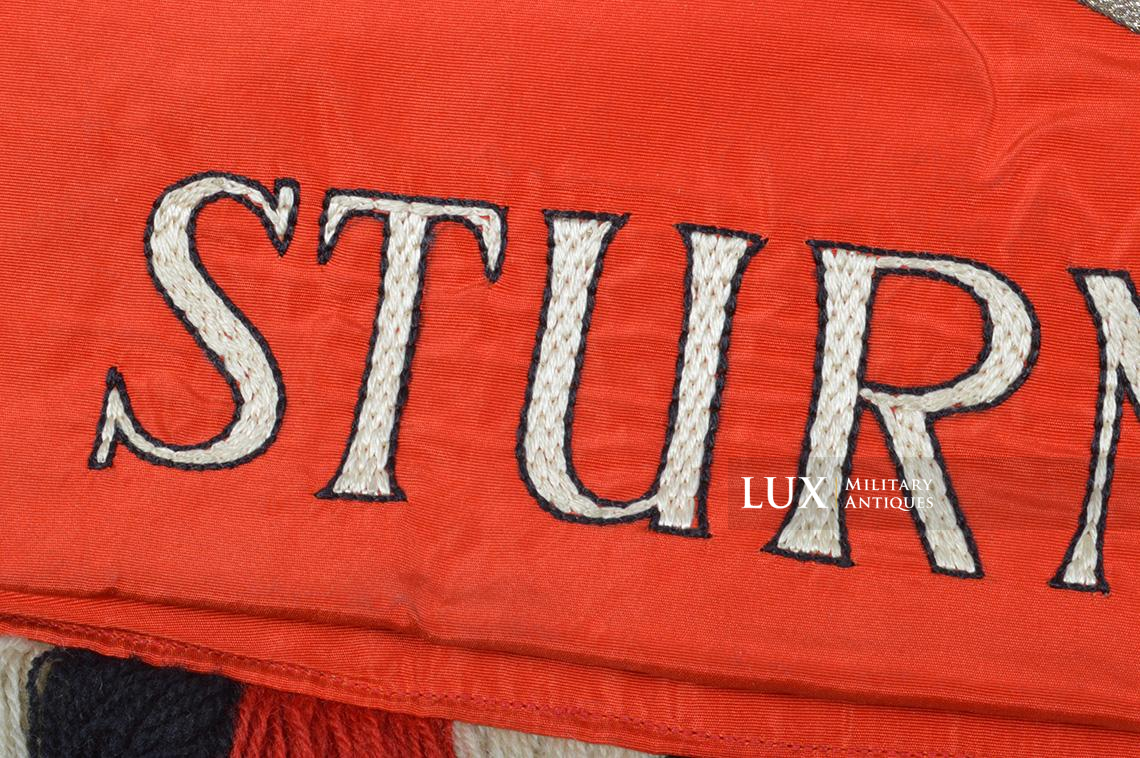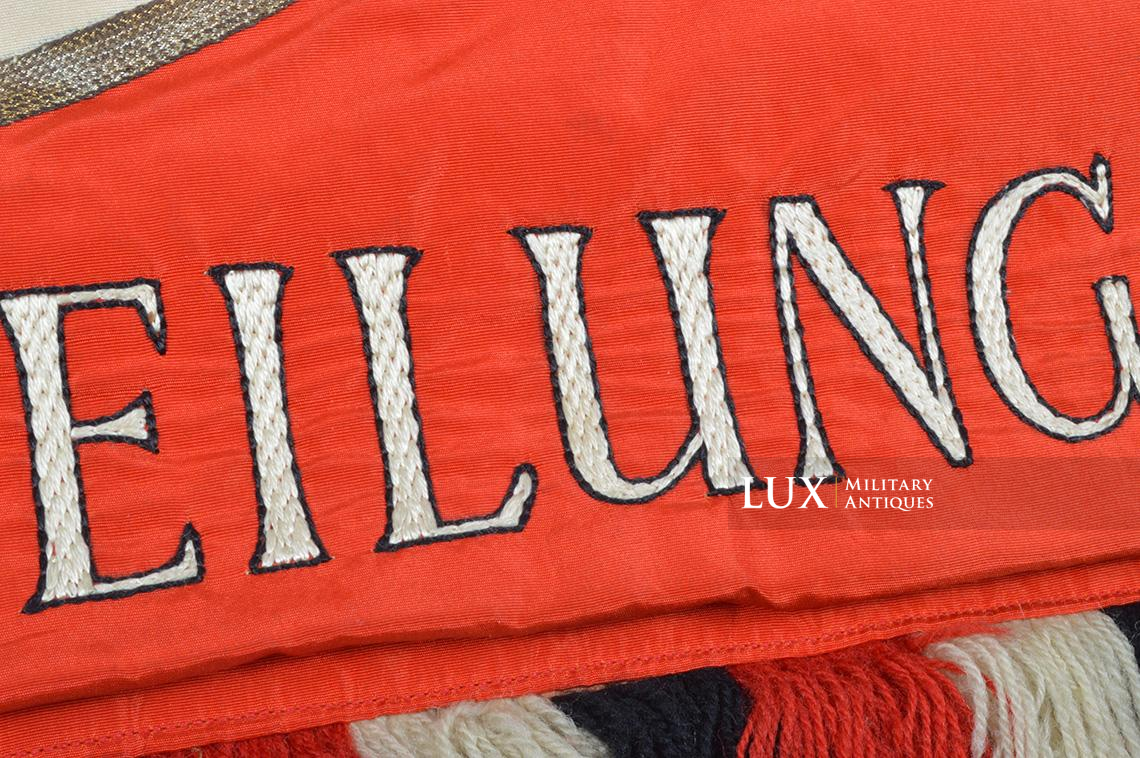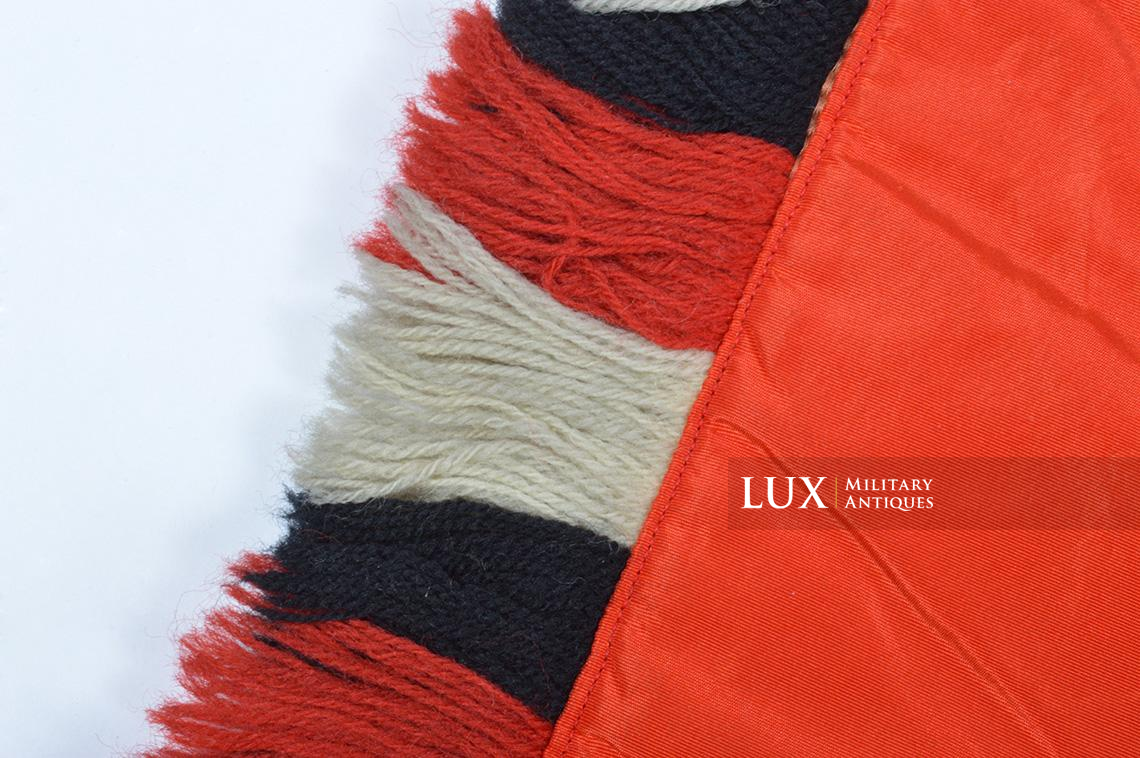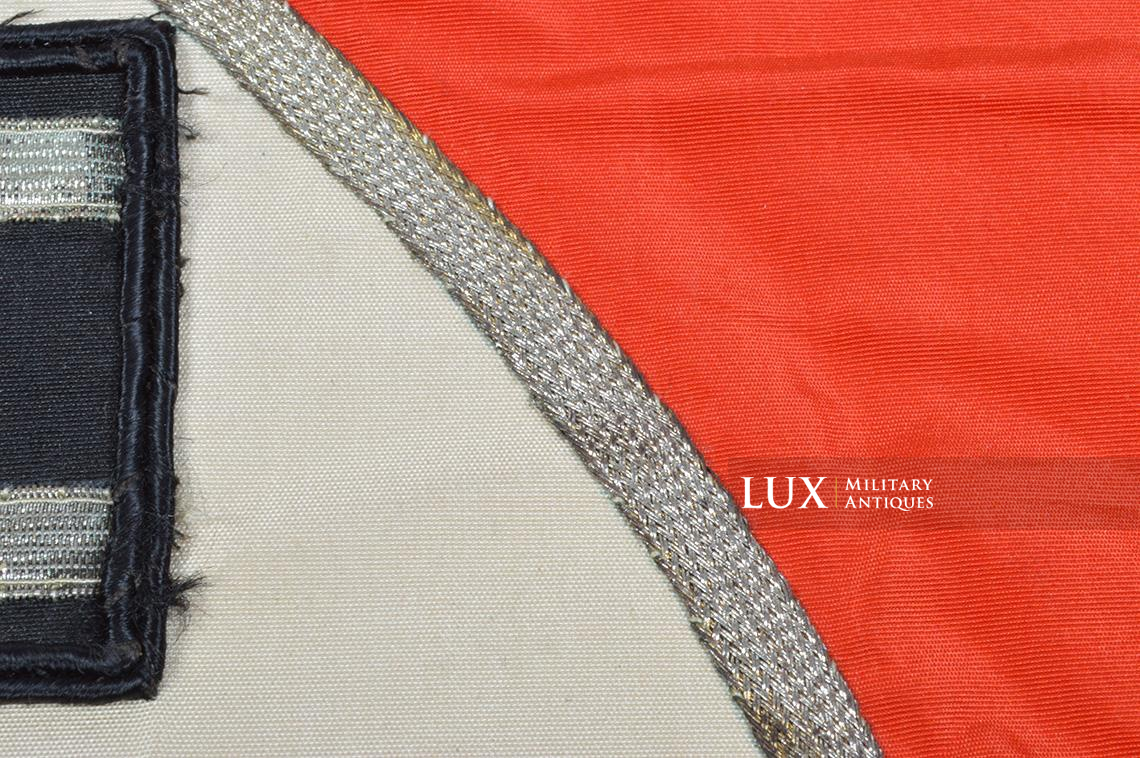 Guarantee
The items presented for sale by Lux Military Antiques are historical authentic period pieces. We are highly recognized by all our customers for our quality and authenticity of all the items presented on our site. We can issue a certificate of authenticity for each item ordered if desired. This can be done by simply choosing the "With Certificate of Authenticity" purchase option before placing an order. This can be useful for insurance purposes or for future selling of the item.
Payment Method
All payments are to be made in Euros (€). We accept various payment forms including: bank transfers , PayPal, cash payments, as well as credit cards. Credit card payments can be made on our site provided by Ingenico ePayments Security System.
Shipping Method
Shipping costs are automatically calculated based on the total weight of the parcel and its delivery address. Deliveries are sent by the Luxembourg Post Office with the ability to track the package to its final destination. A tracking number and signature confirmation will be provided as well. If you prefer a more secure and insured shipment method by Fedex, simply contact us, and we will submit a request for a price for your shipment.