USM1 fixed bale helmet - Security Guard, « Battle of the Bulge »
Description
An exceptional USM1 fixed bale front seam « SC » - security guard's combat helmet recovered in Malmedy area, Belgium. The helmet retains a very nice exterior with the majority of its factory applied green finish rating in at approximately 95%. Normal wear around the rime with some minor oxidation throughout. The helmet is marked along the front in a white stencil « SG » for security guard. These were detachments formed by units to ensure protection and security, guarding of headquarters, fuel dumps and depots as well as other strategic points during the offensive. It has a full white band around the perimeter and a red painted decal or shield shaped emblem on the weaver's left side. This would of denoted either the distinctive insignia of the security unit or its roll within the army or higher command placement. The dome shows some use and evidence of a former net in place for a long period of time. The helmet retains one factory applied web strap and one replaced. Fraying and staining is evident but overall complete. Some minor oxidation on the late black metal hardware. The interior of the shell is marked with the former soldiers serial number in two areas. One in pen and one in white paint « B-5213 ». The helmet was a direct find in the Malmedy, Belgium area in the 1980's. A rare and historic combat shell that was at a specific point during one of the most important campaigns and battles of the Second World War. This helmet is published in the book « Helmets of the ETO » by Régis Giard and Frédéric Blais. Choice.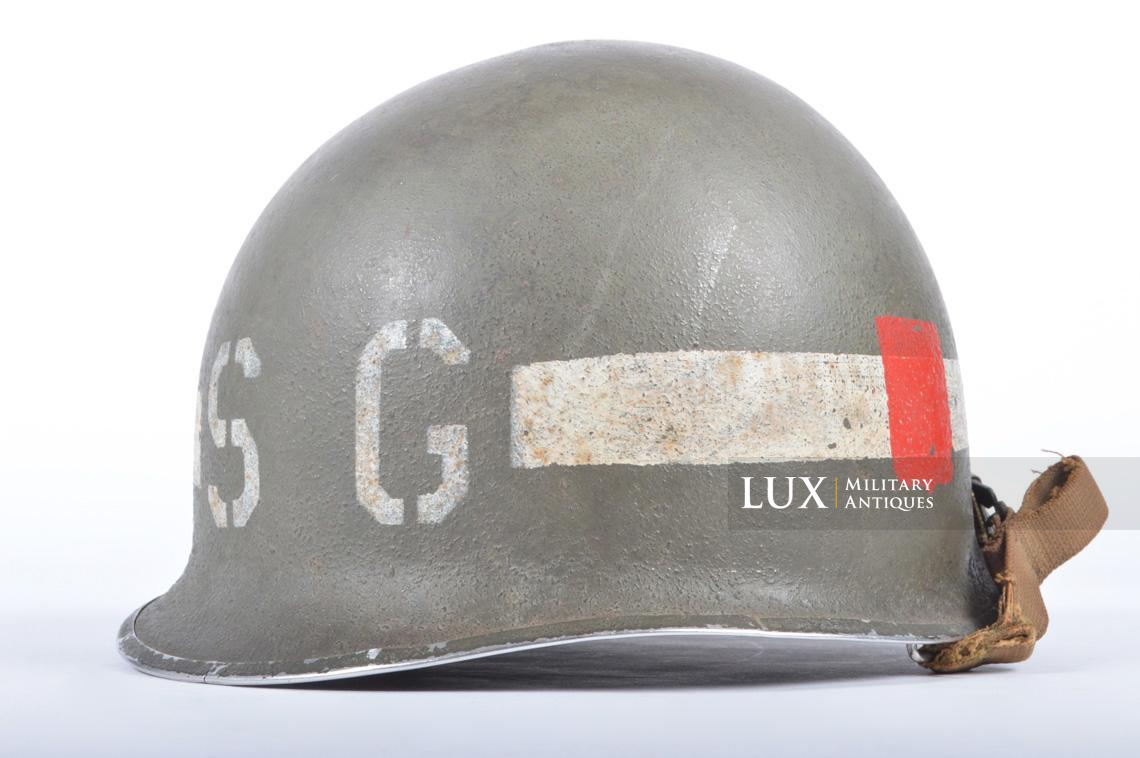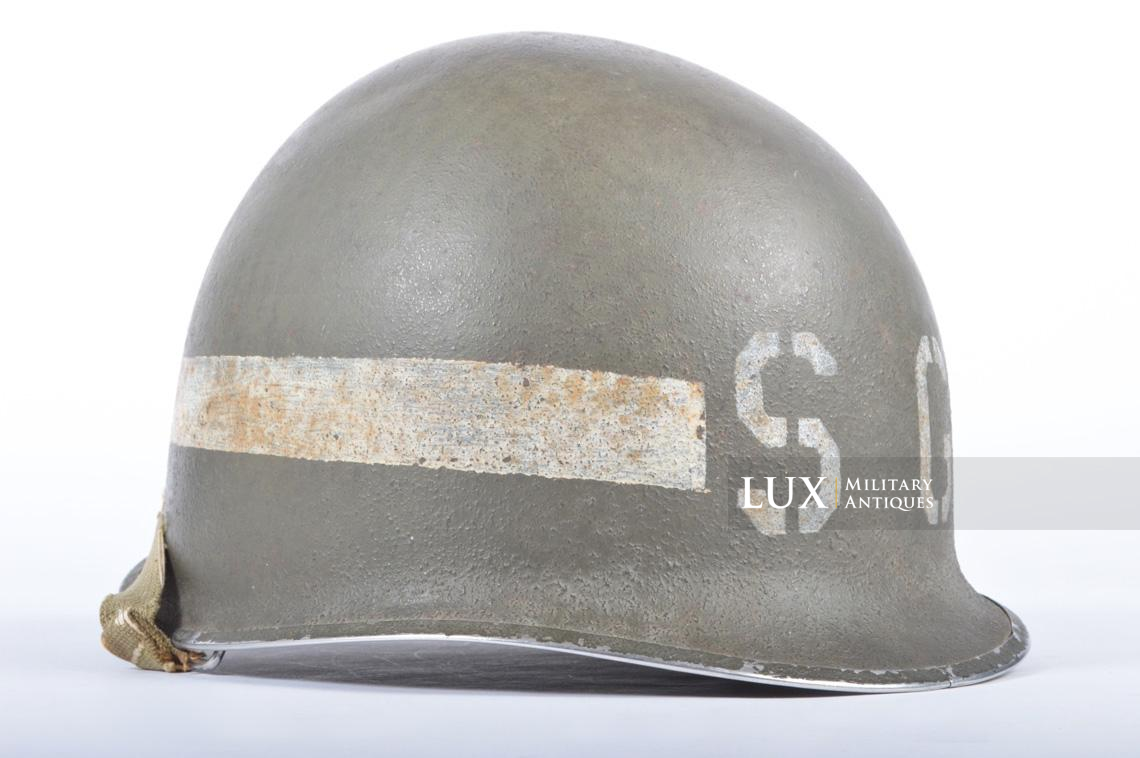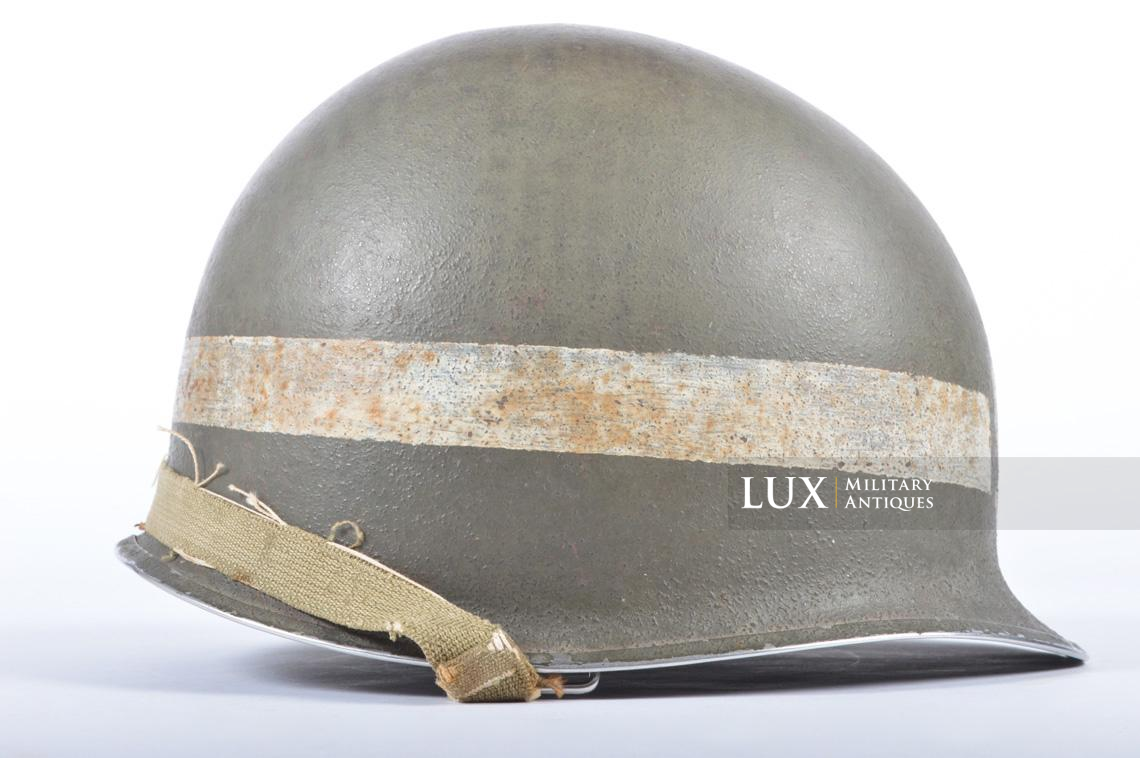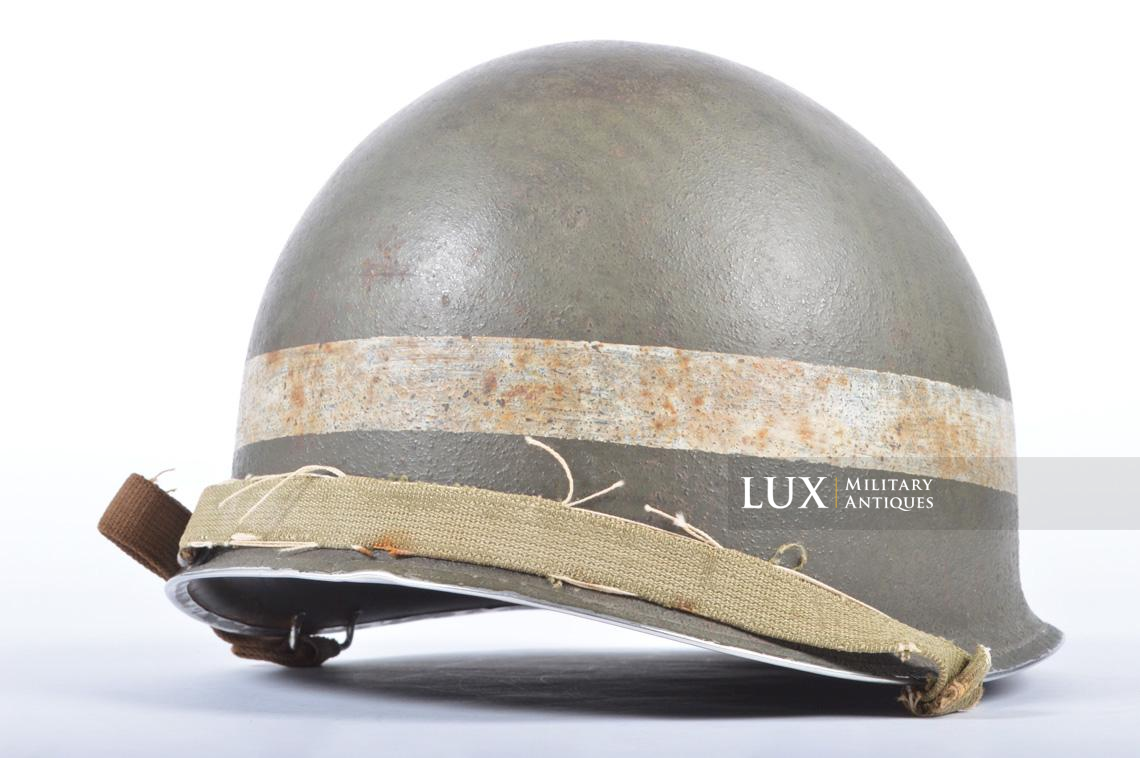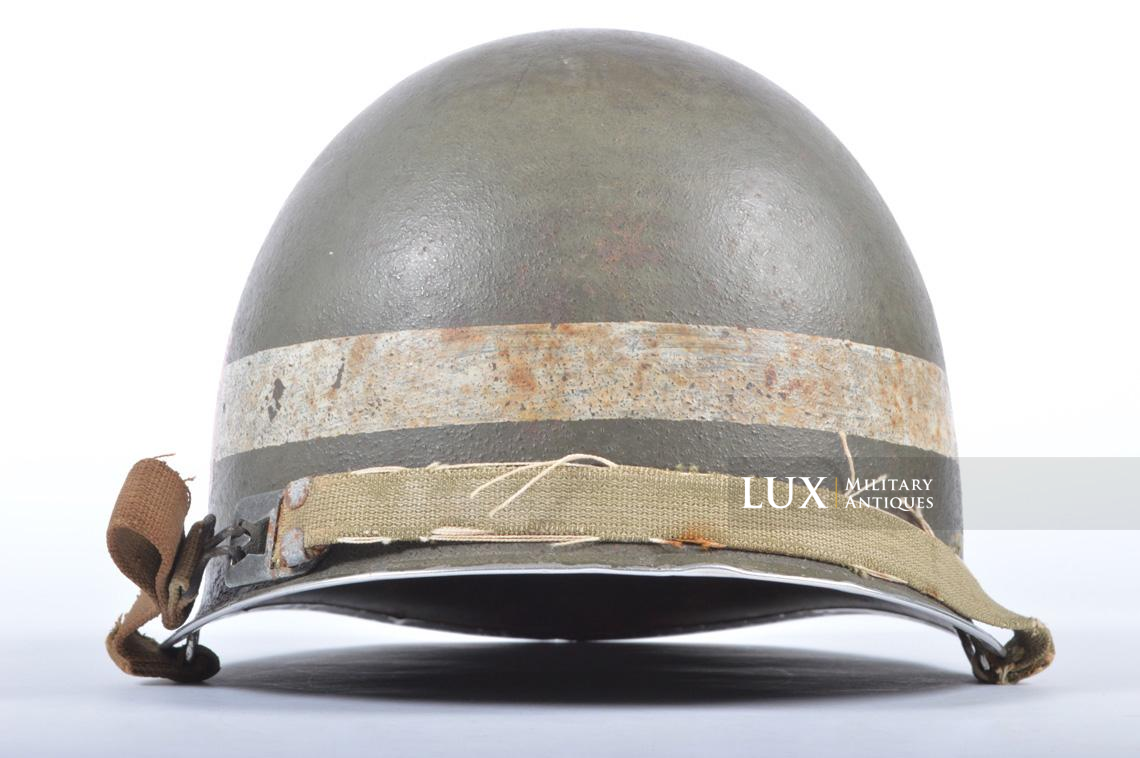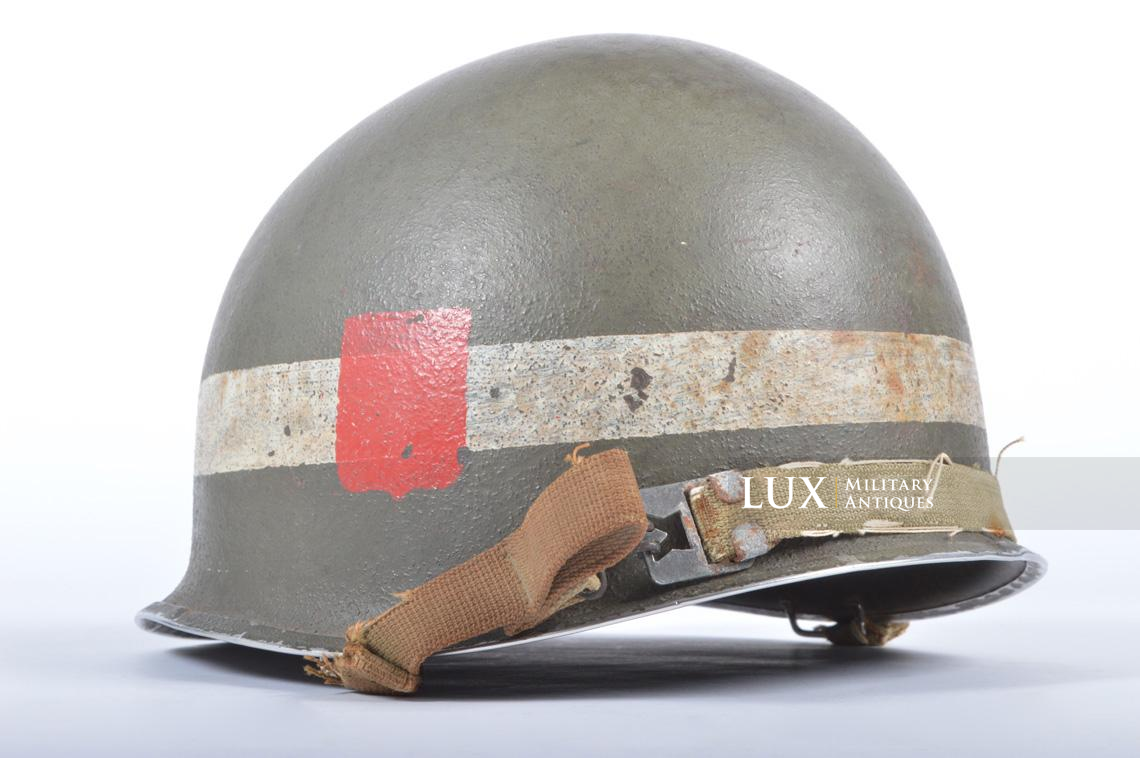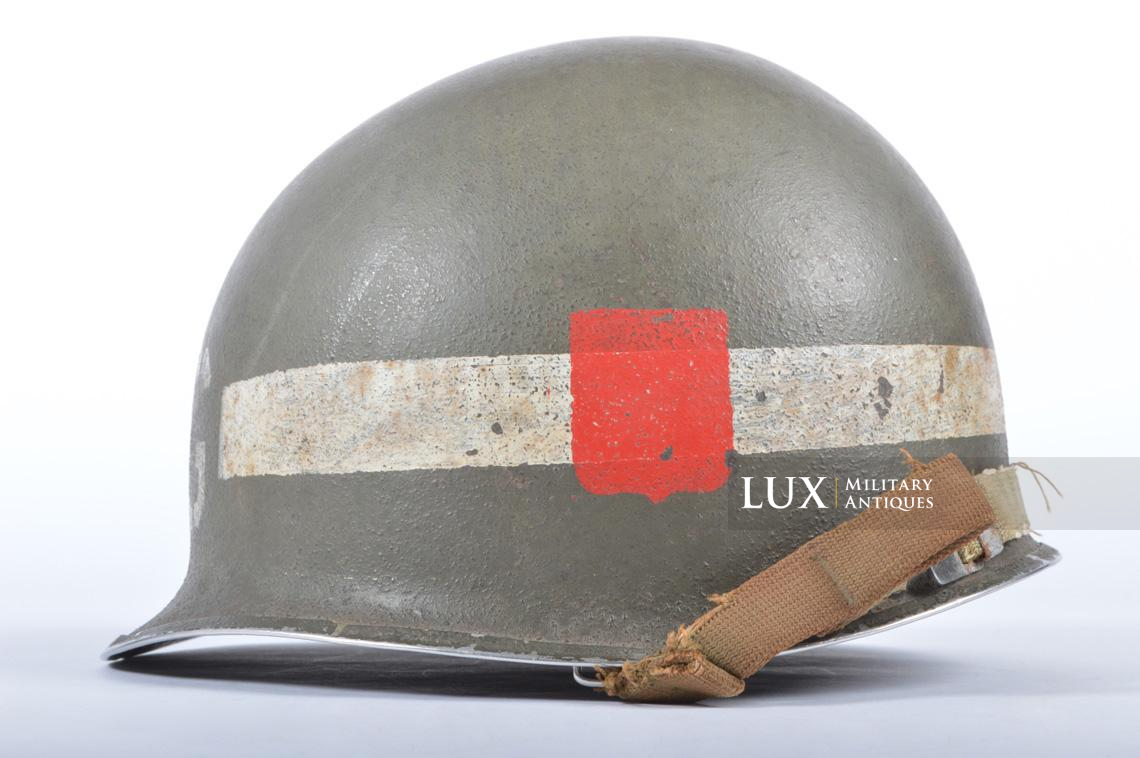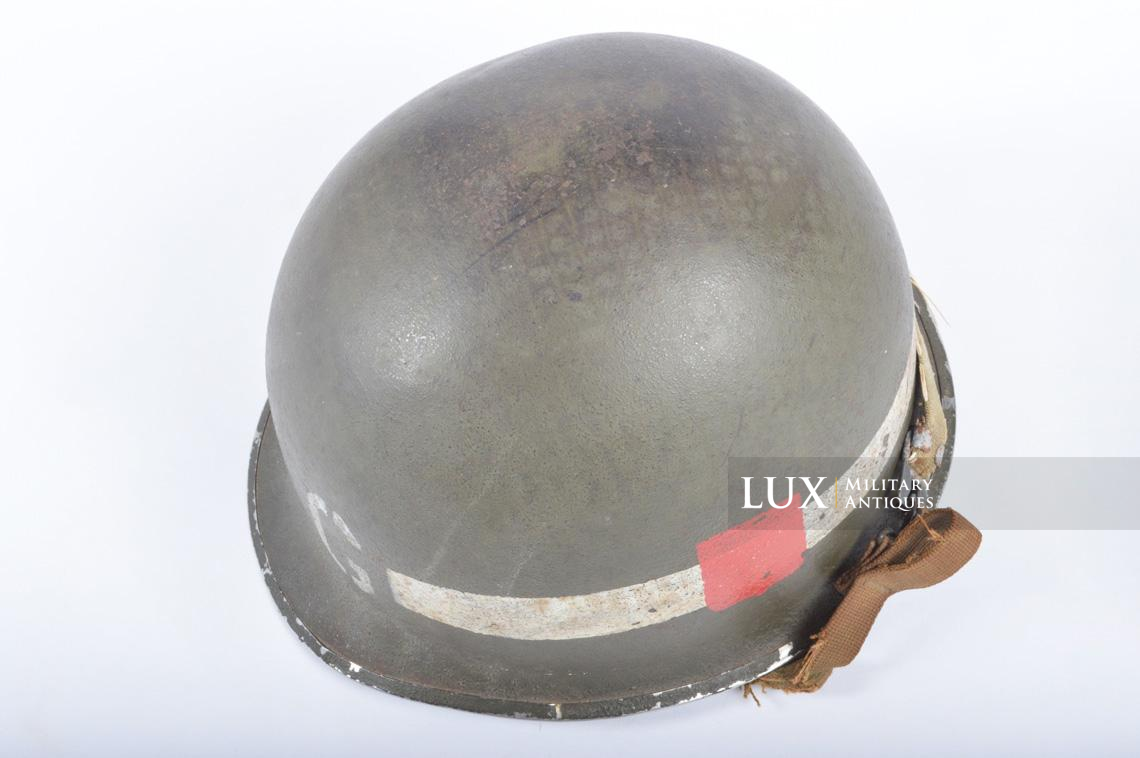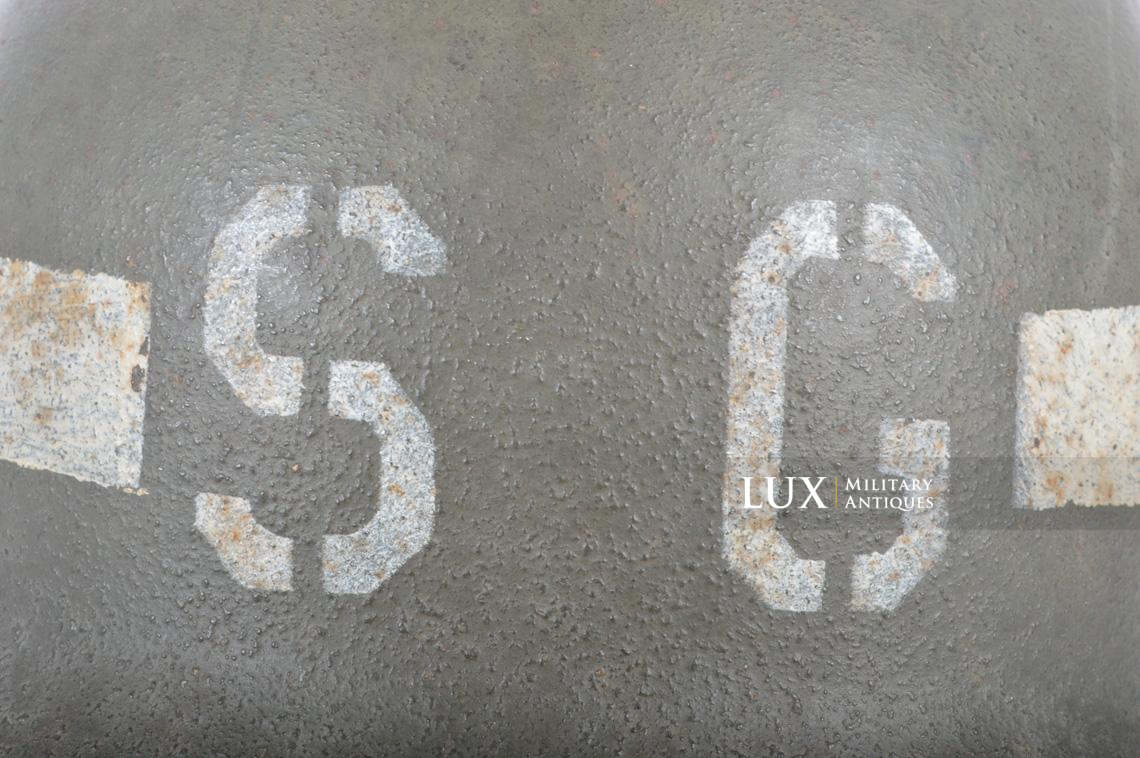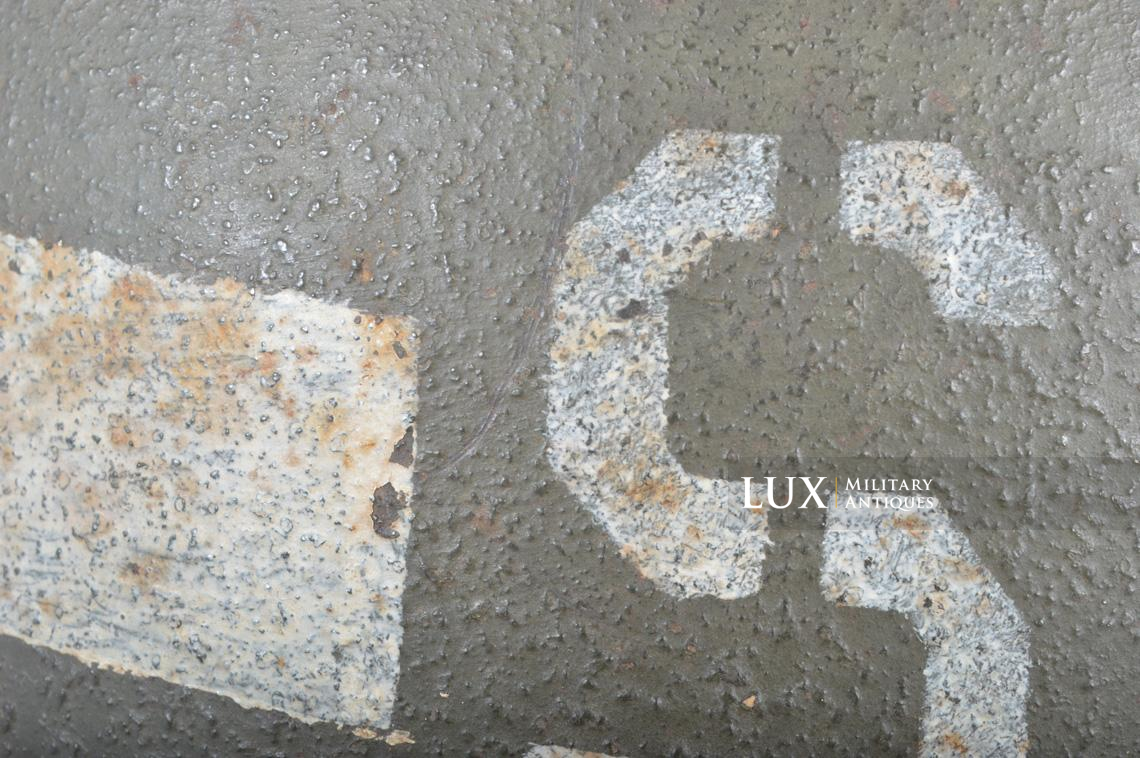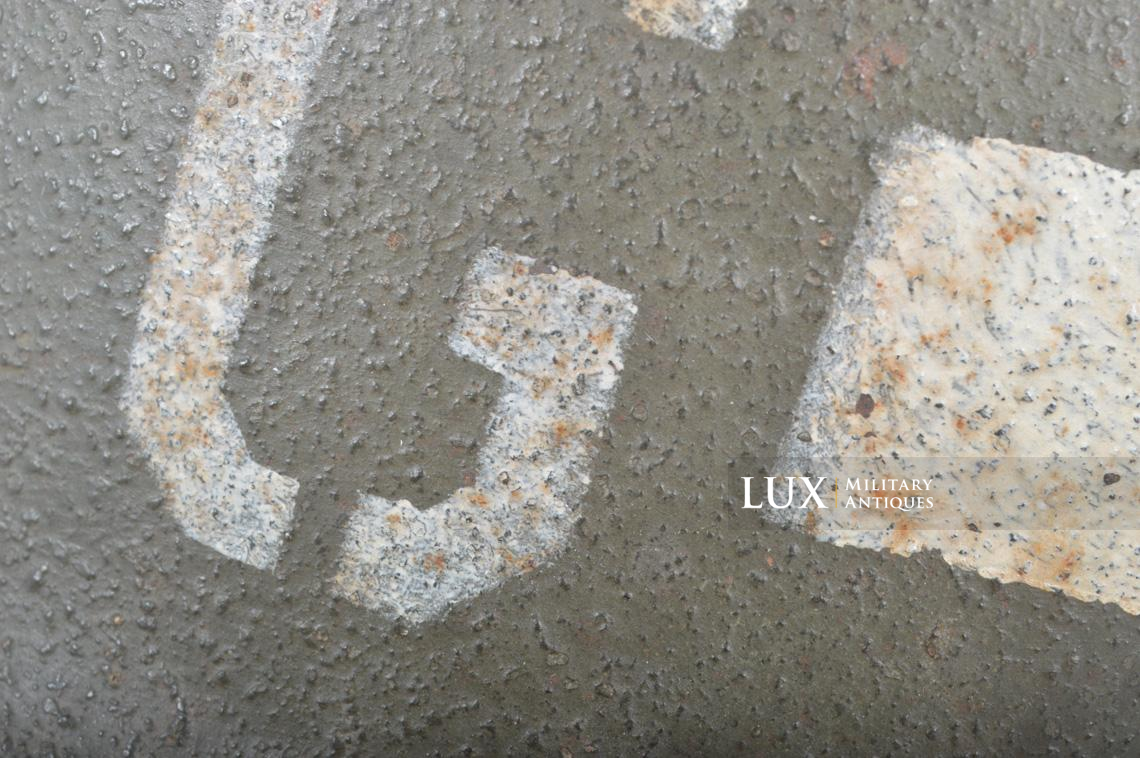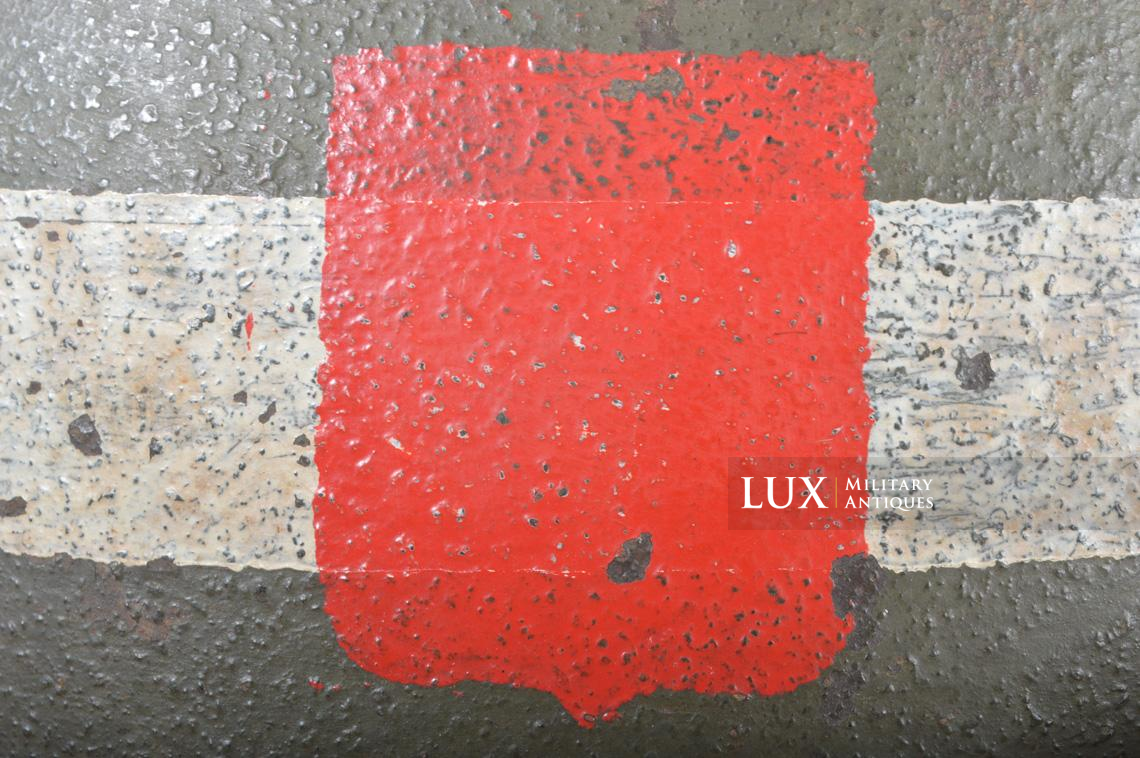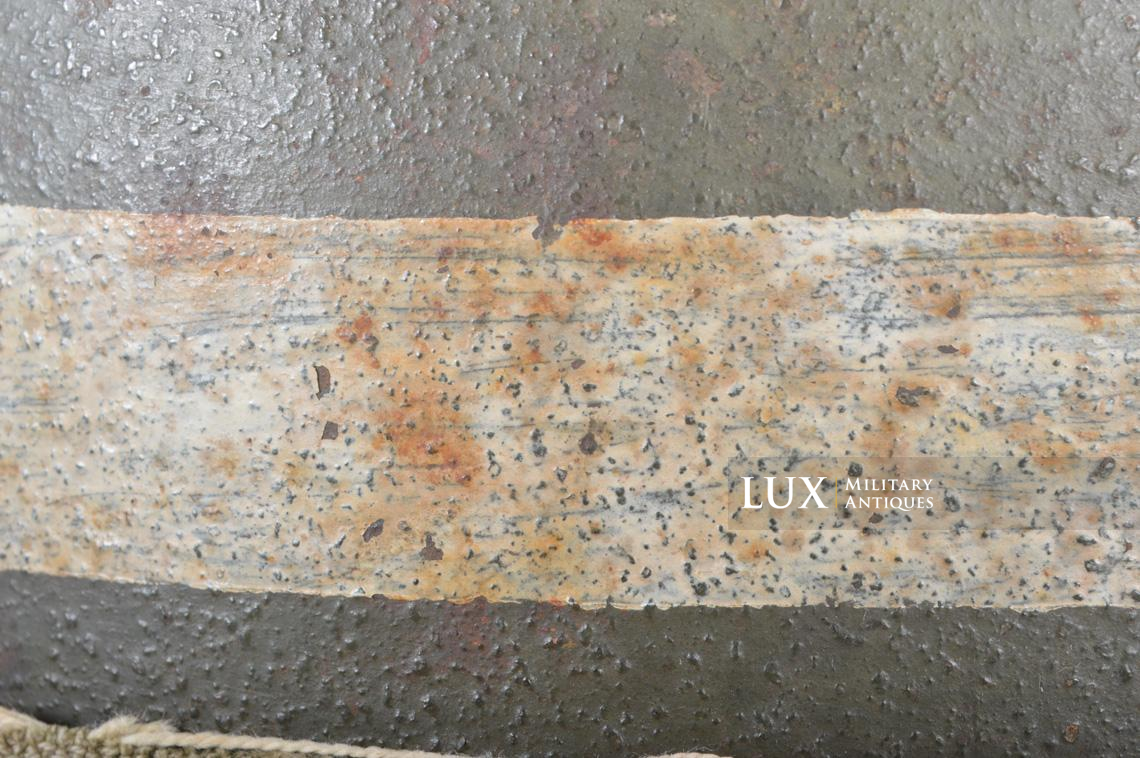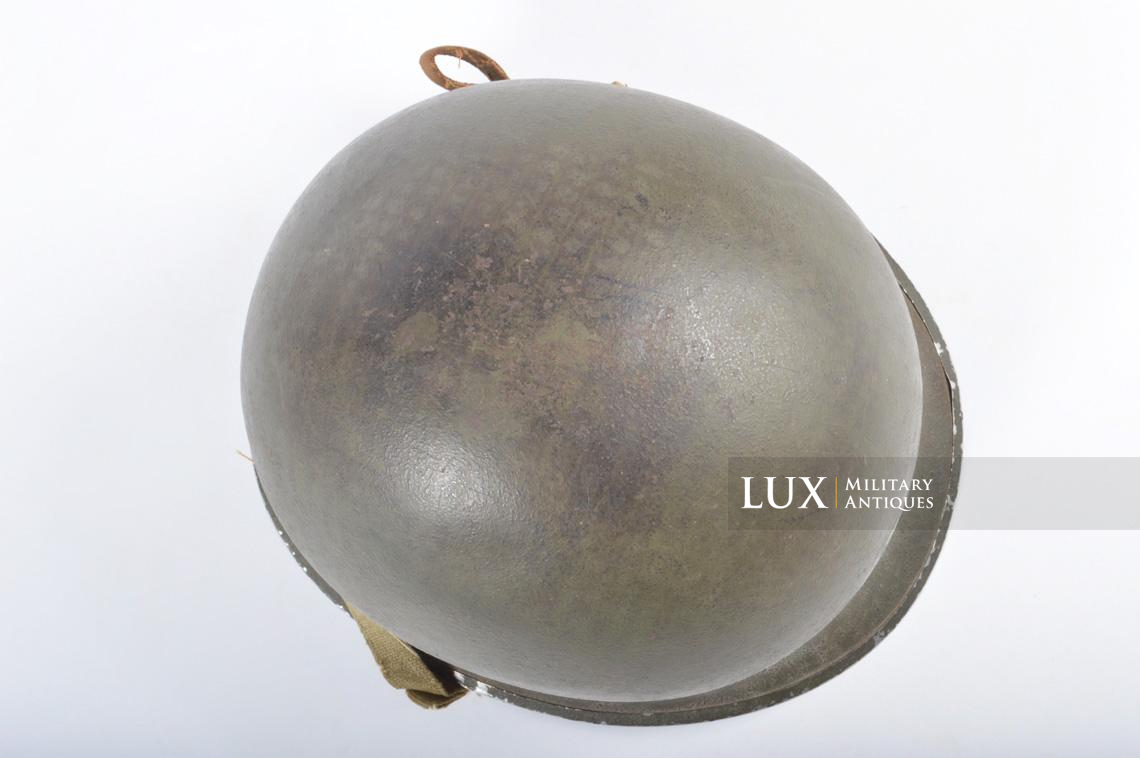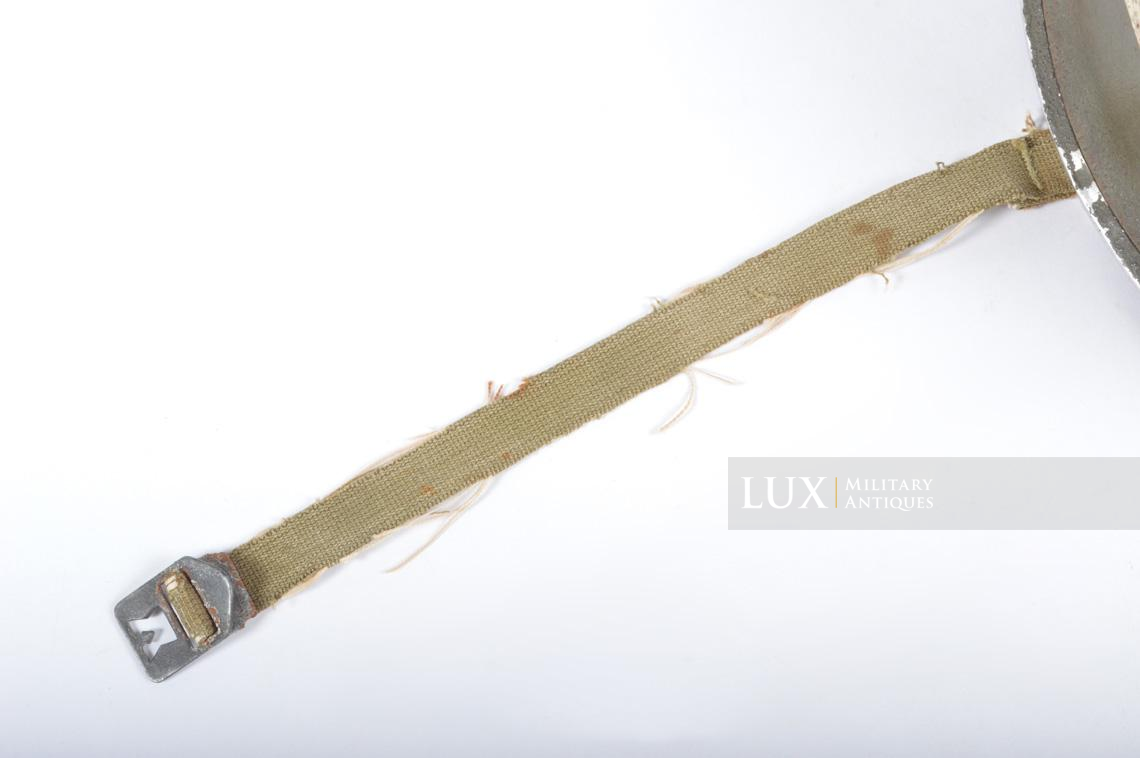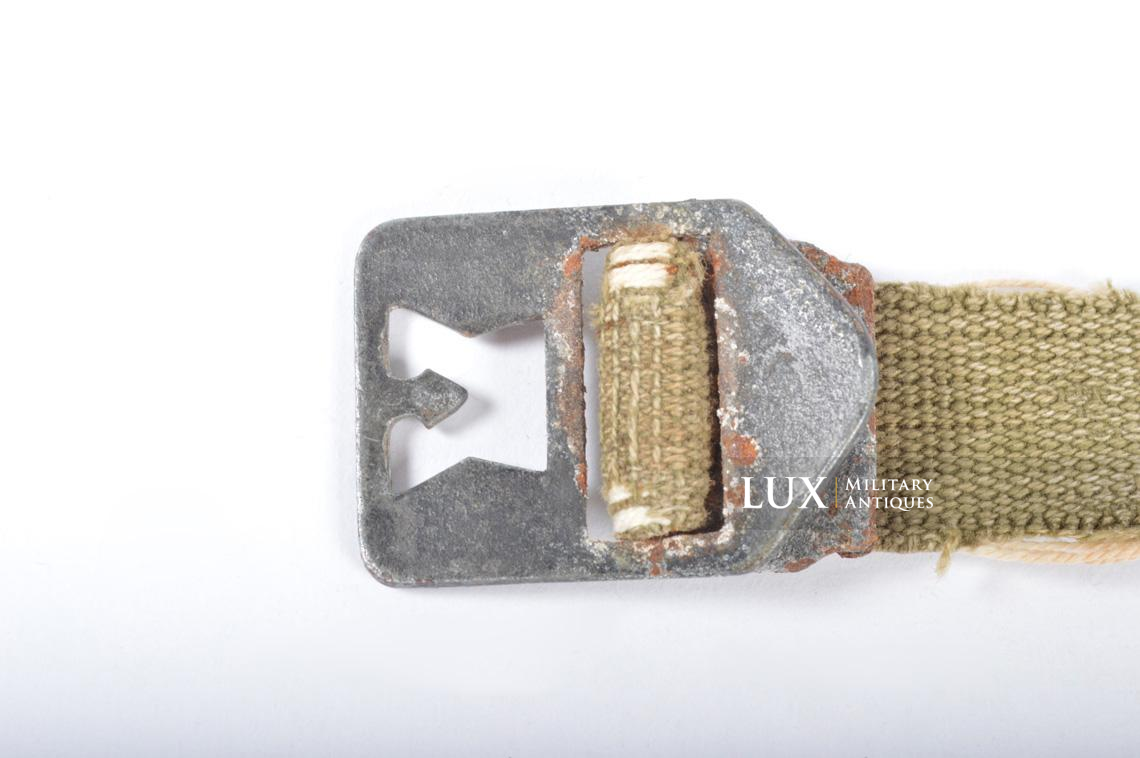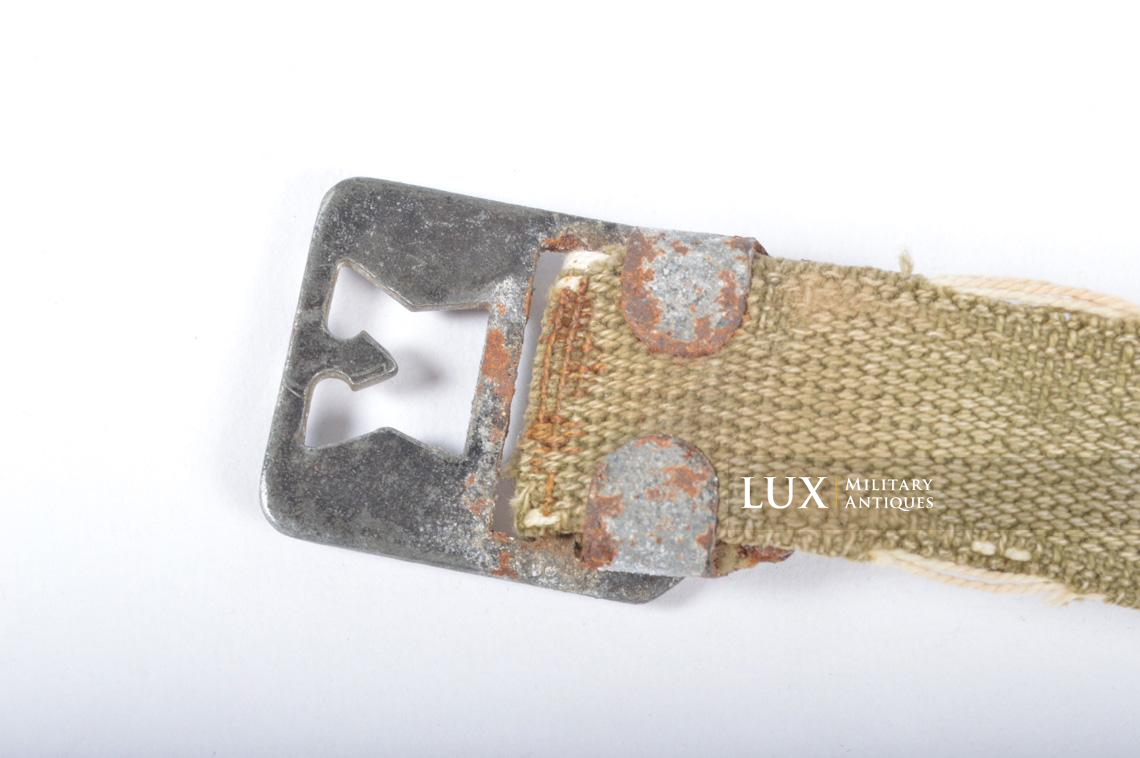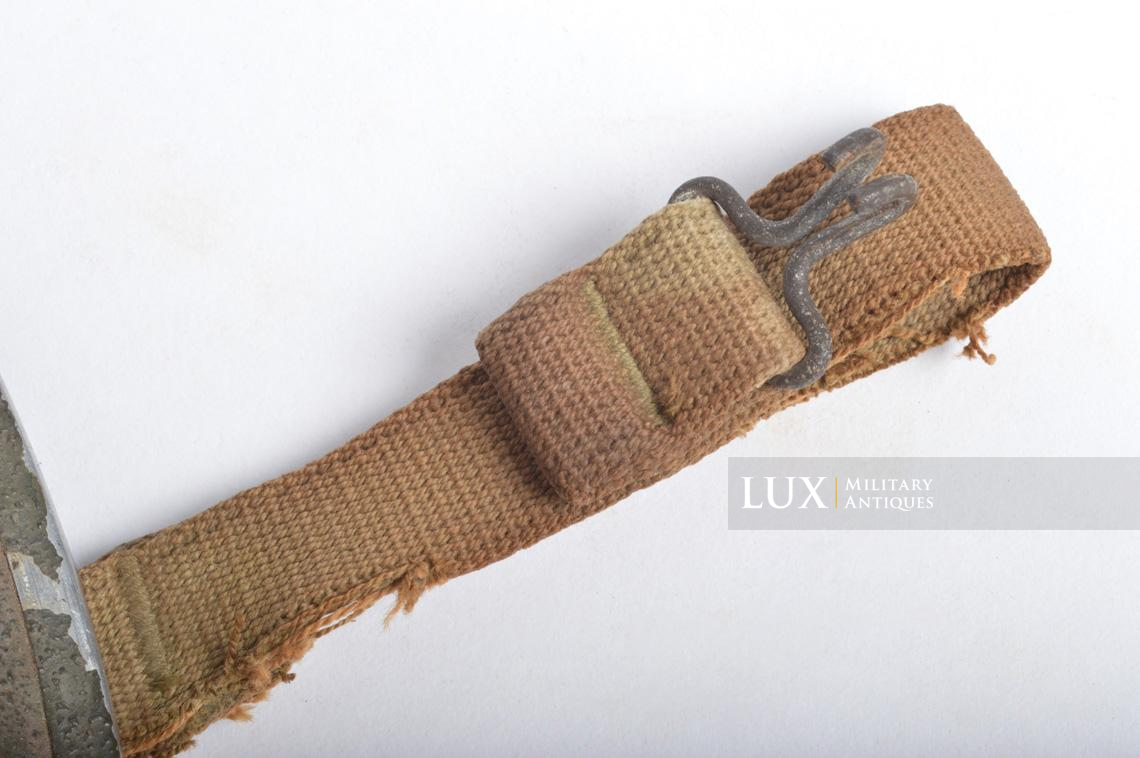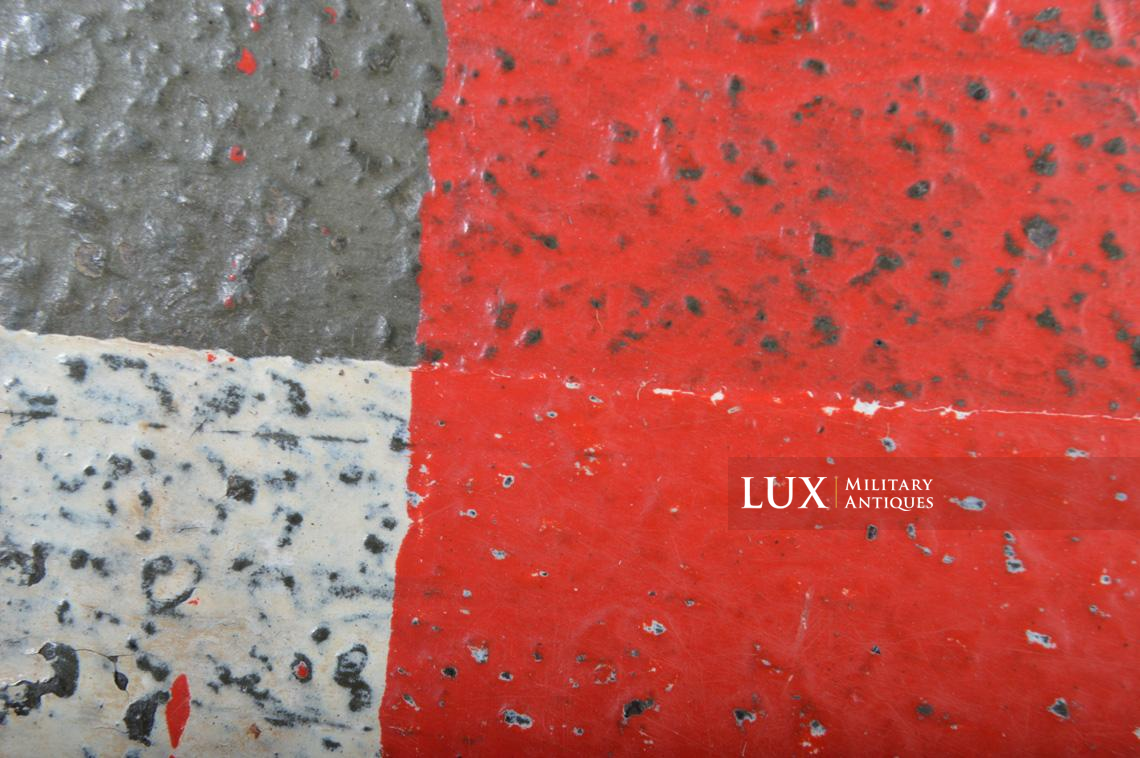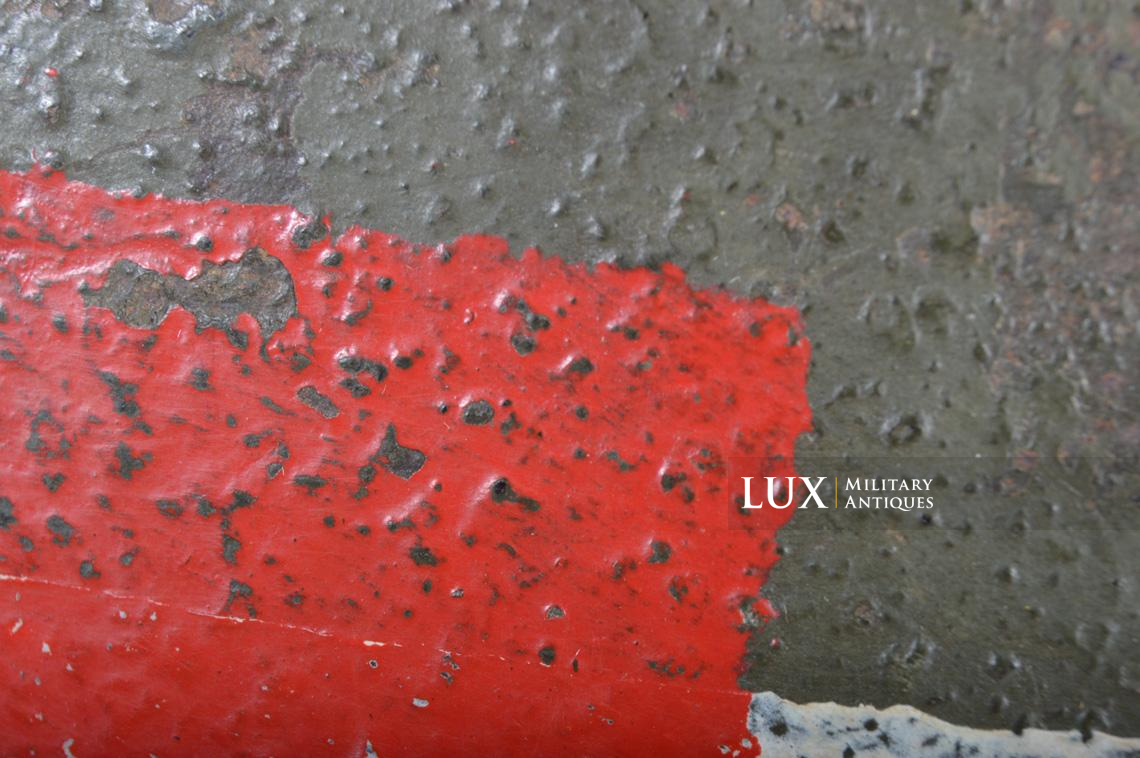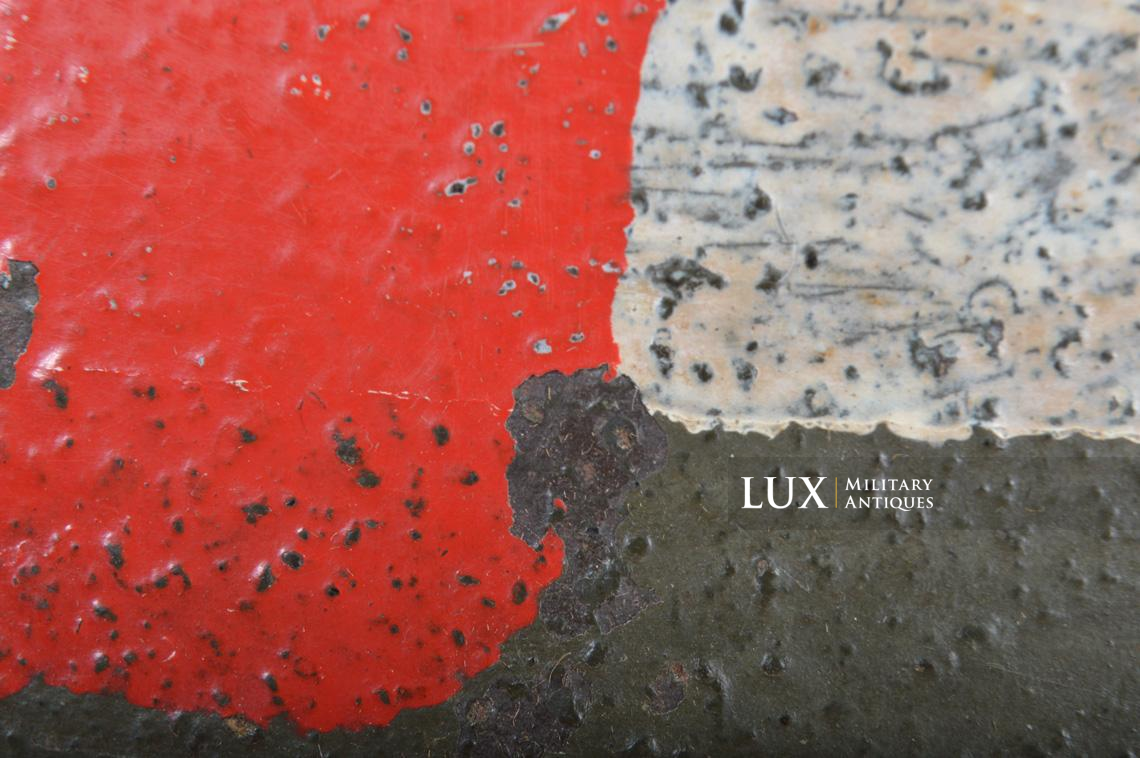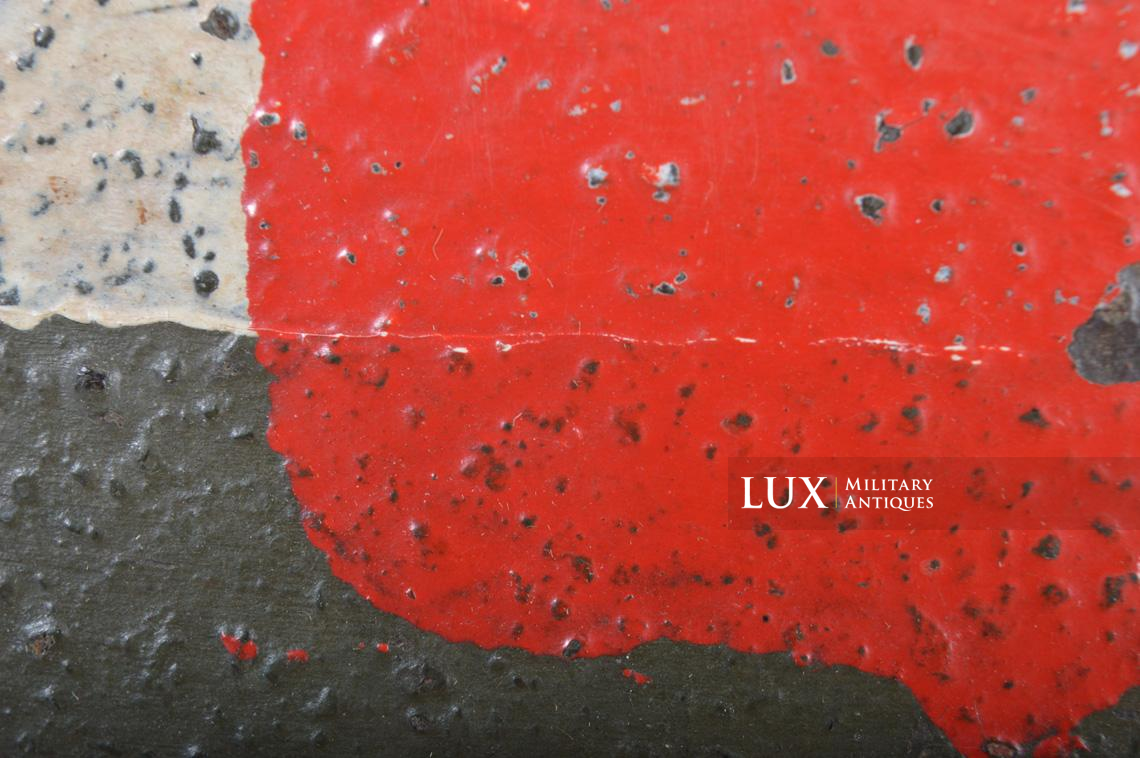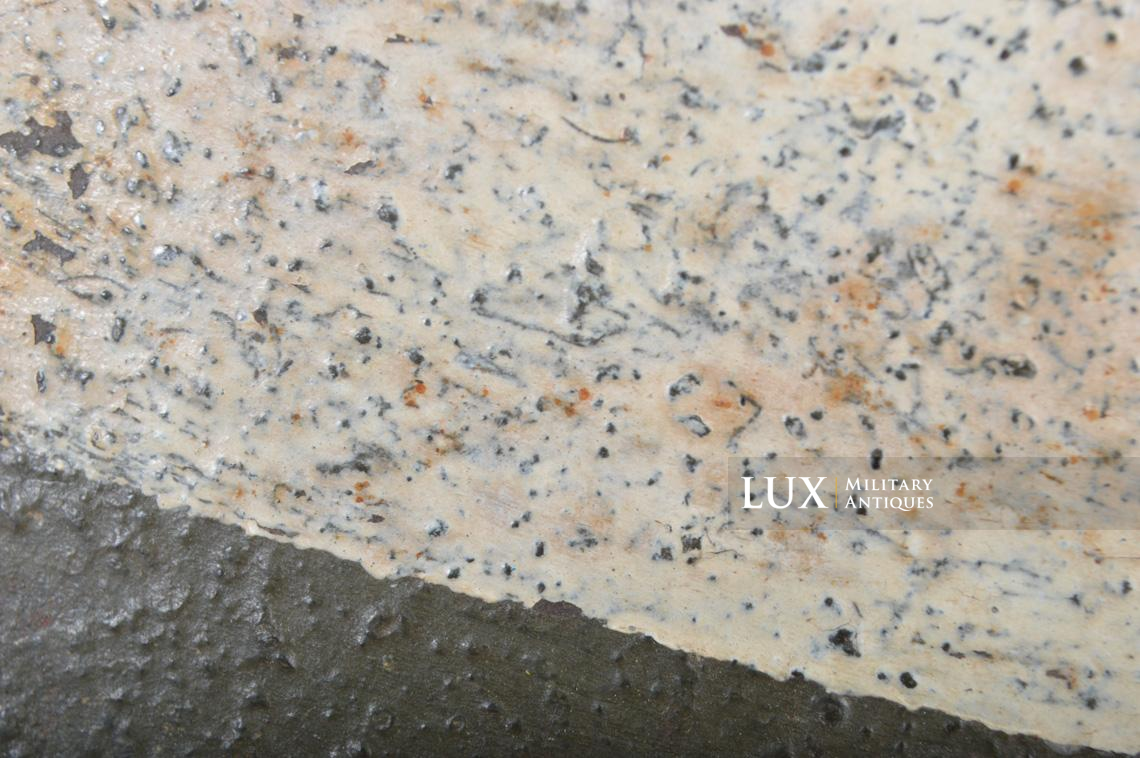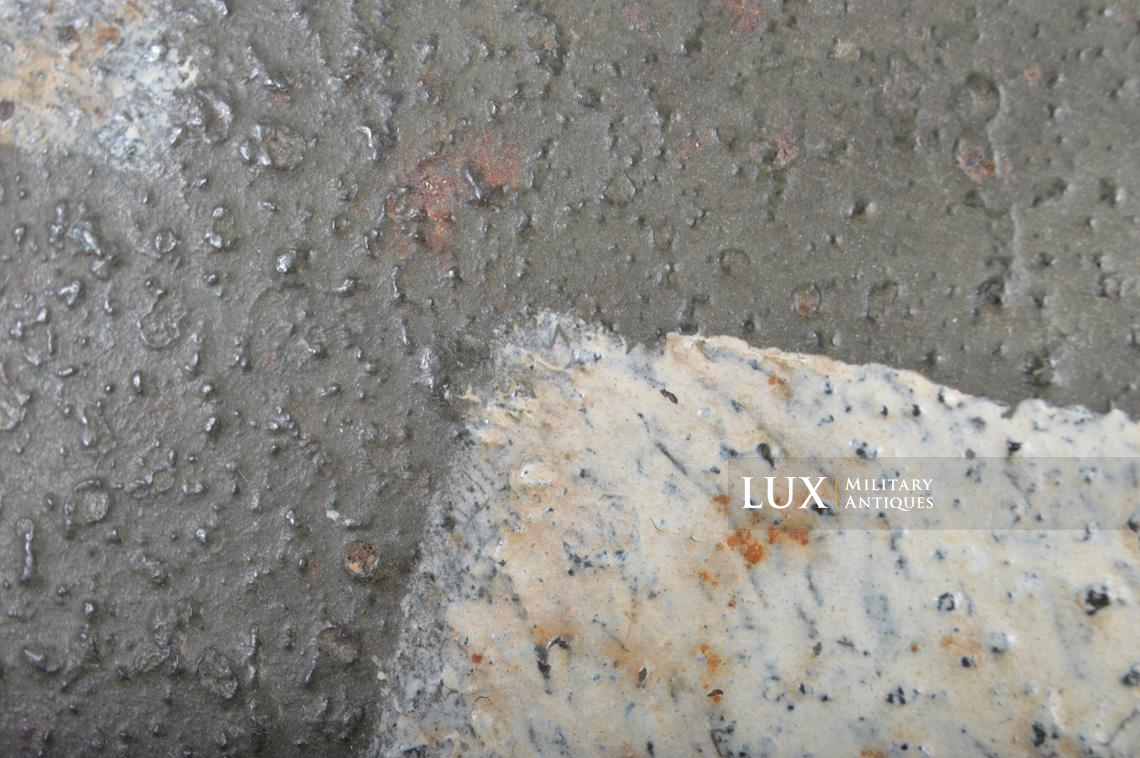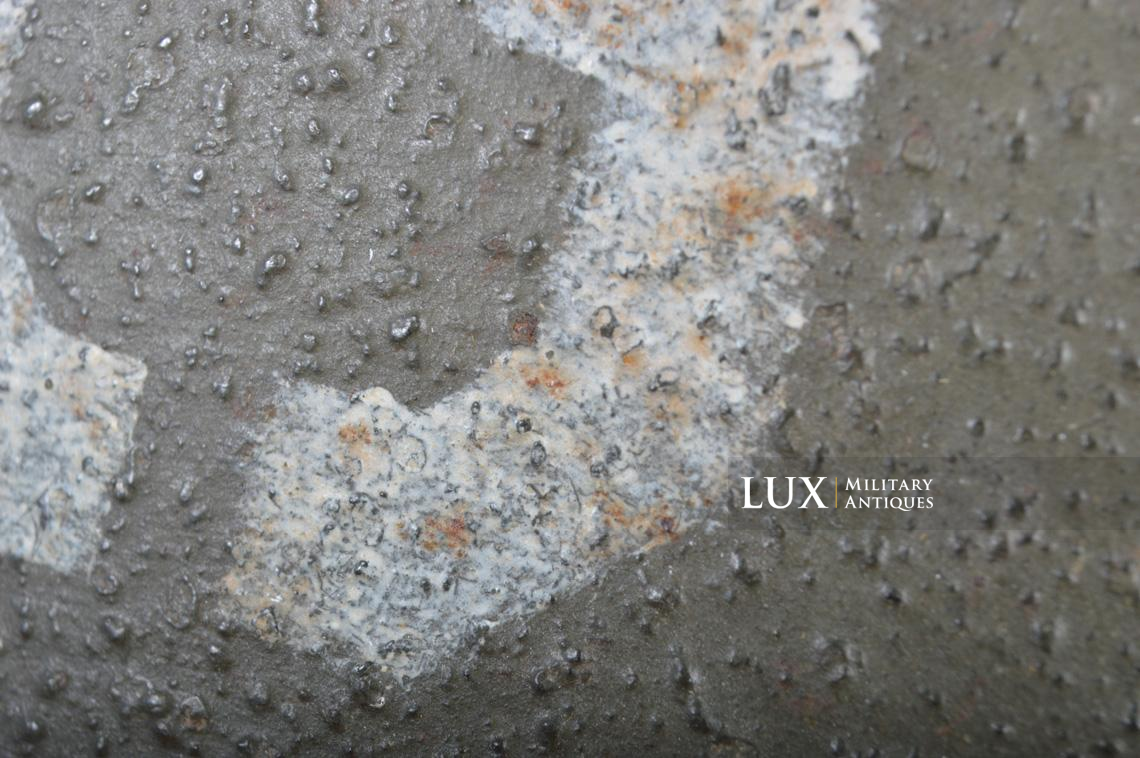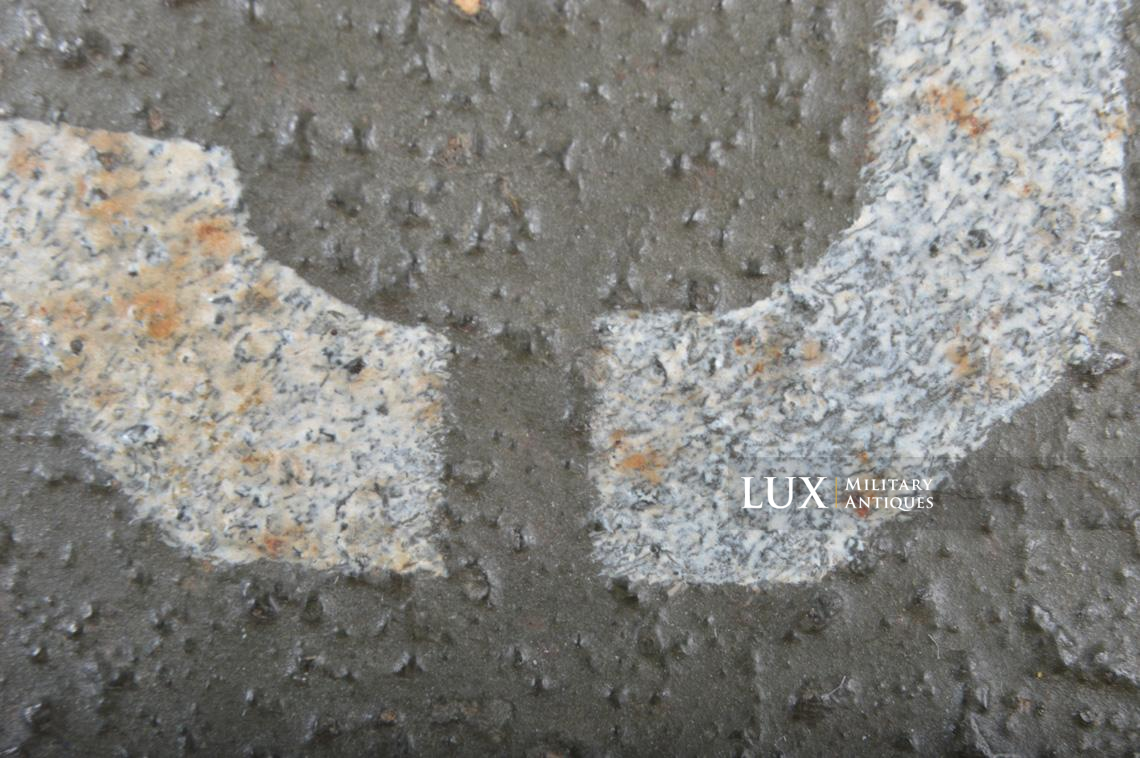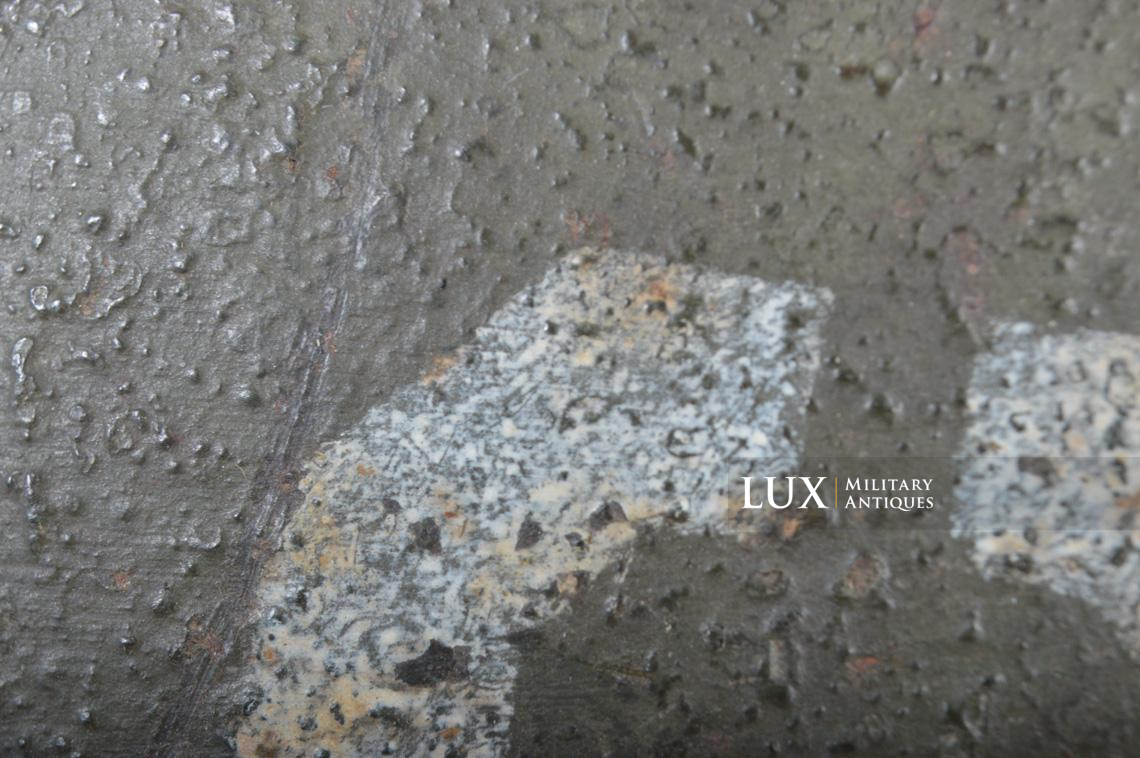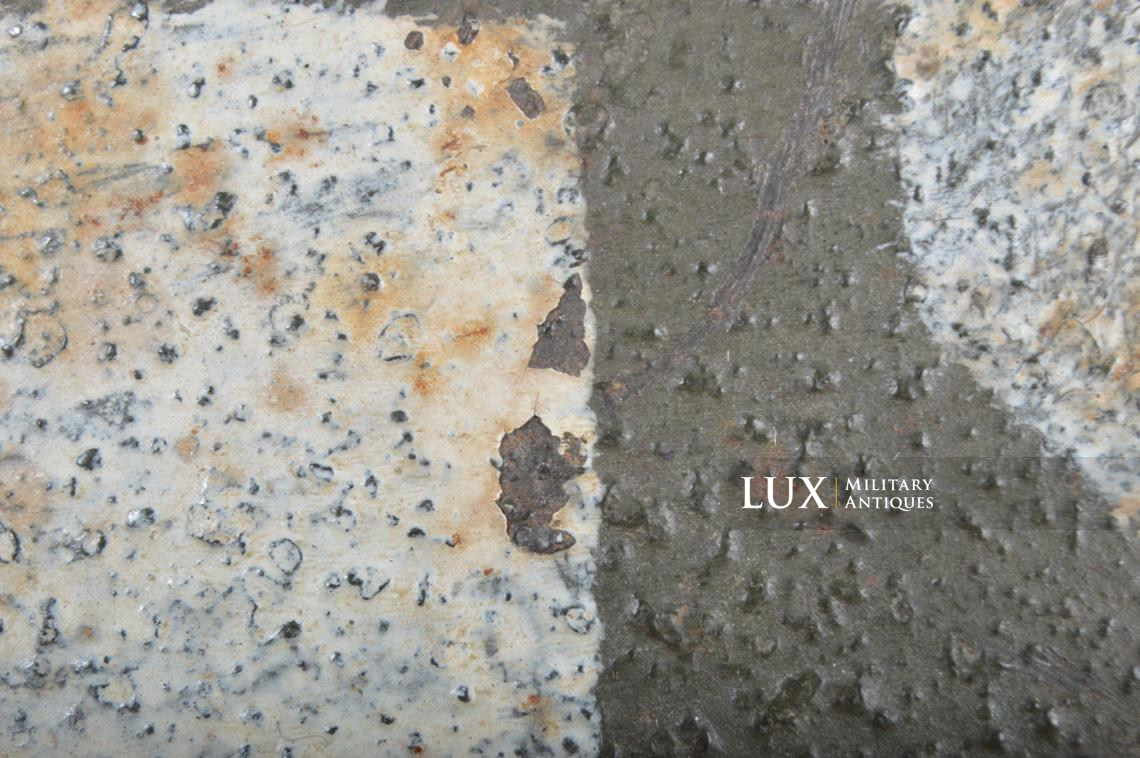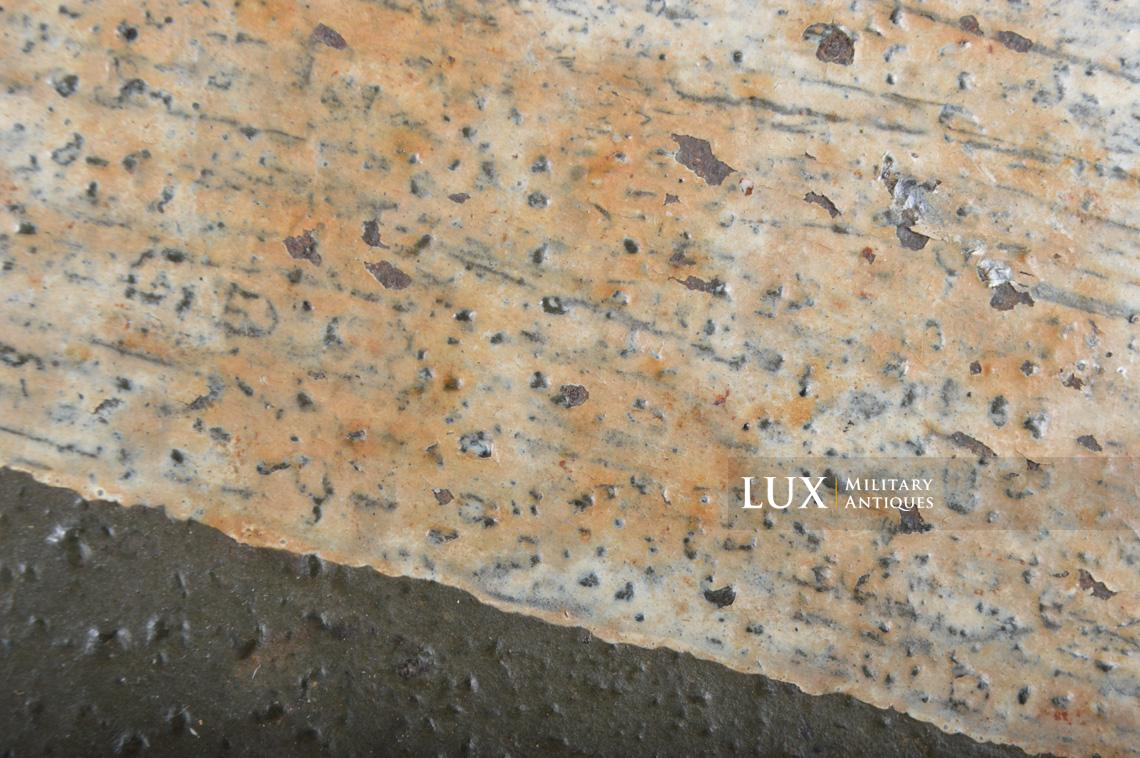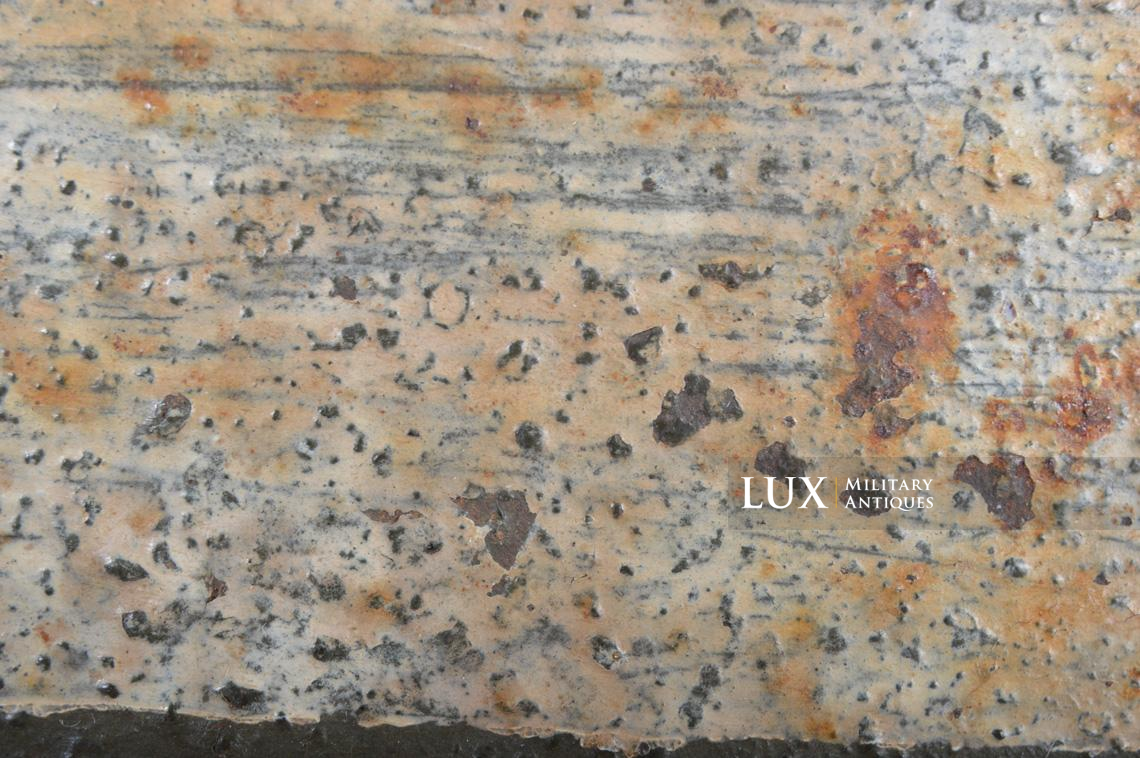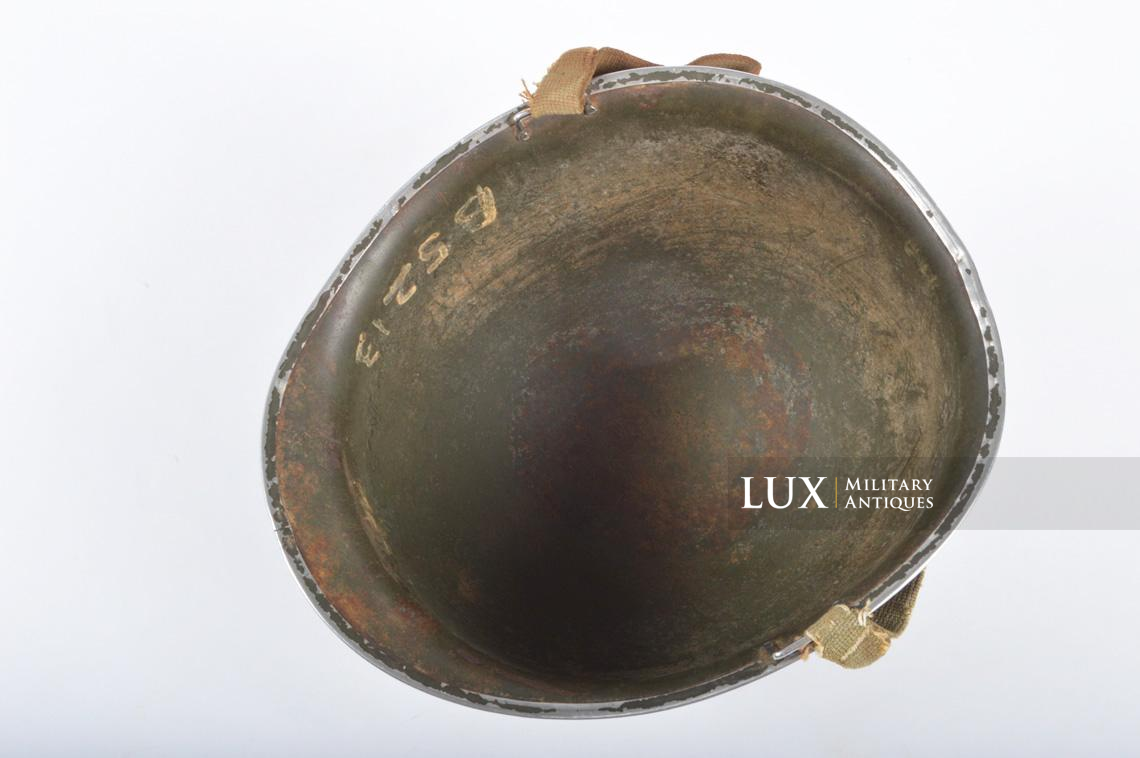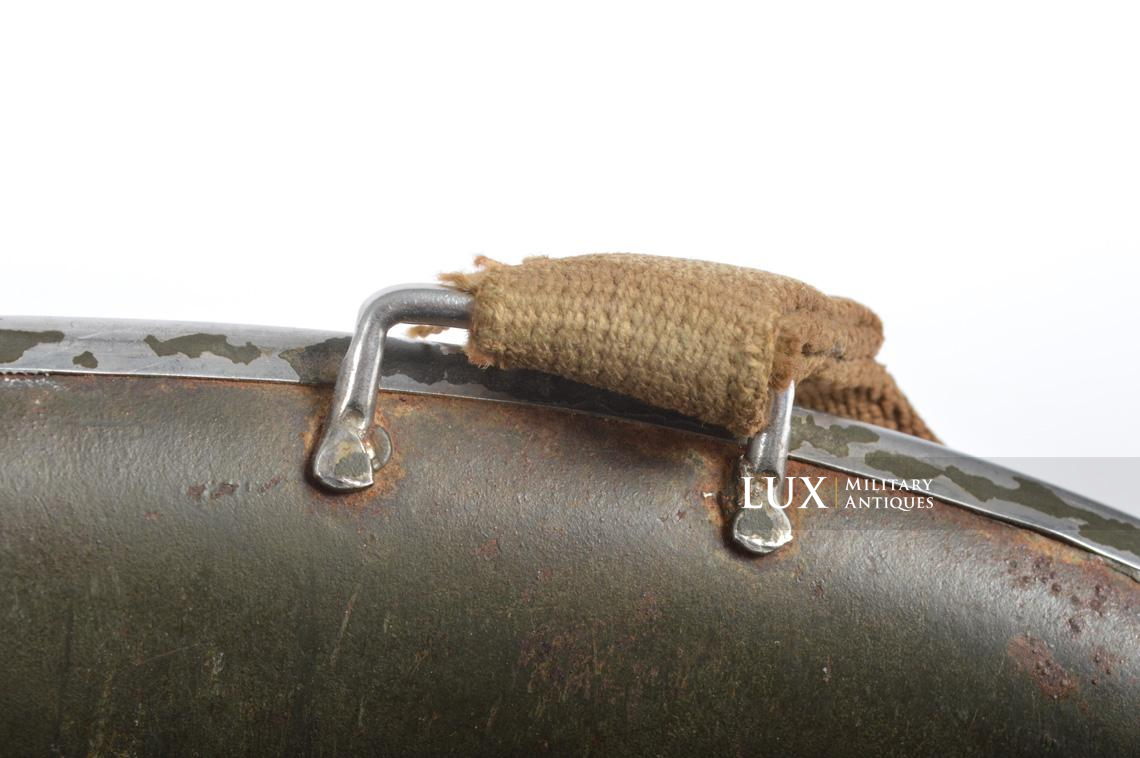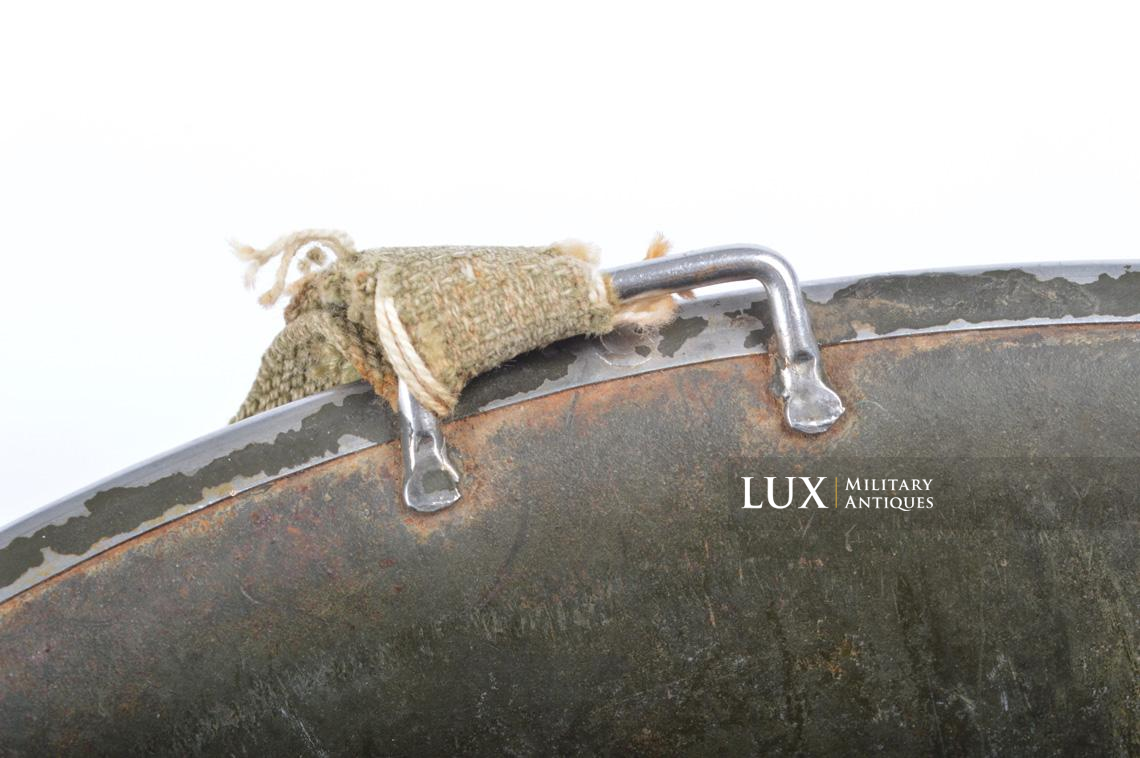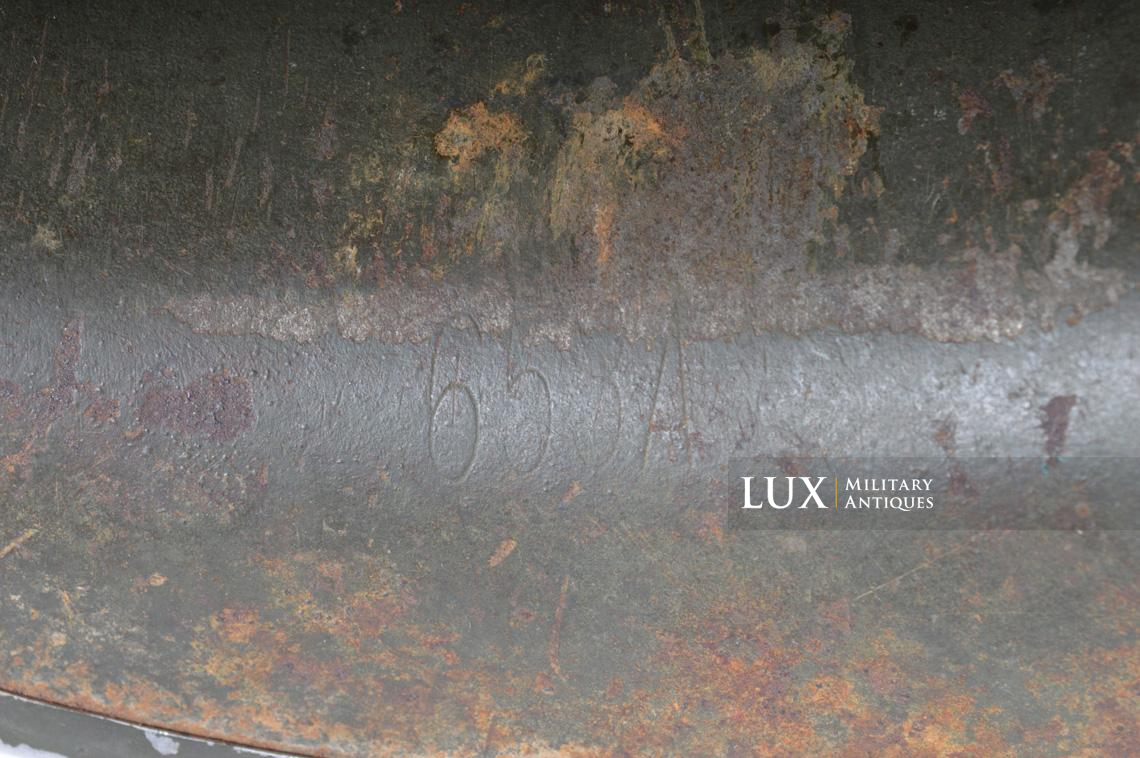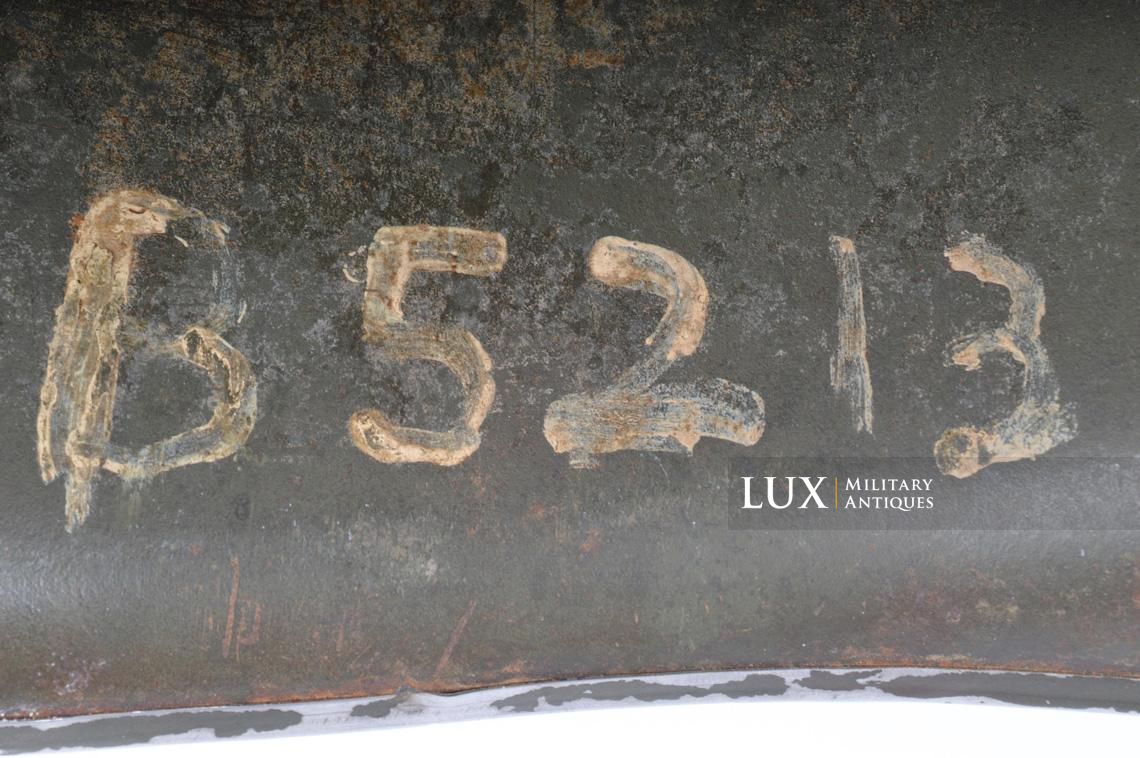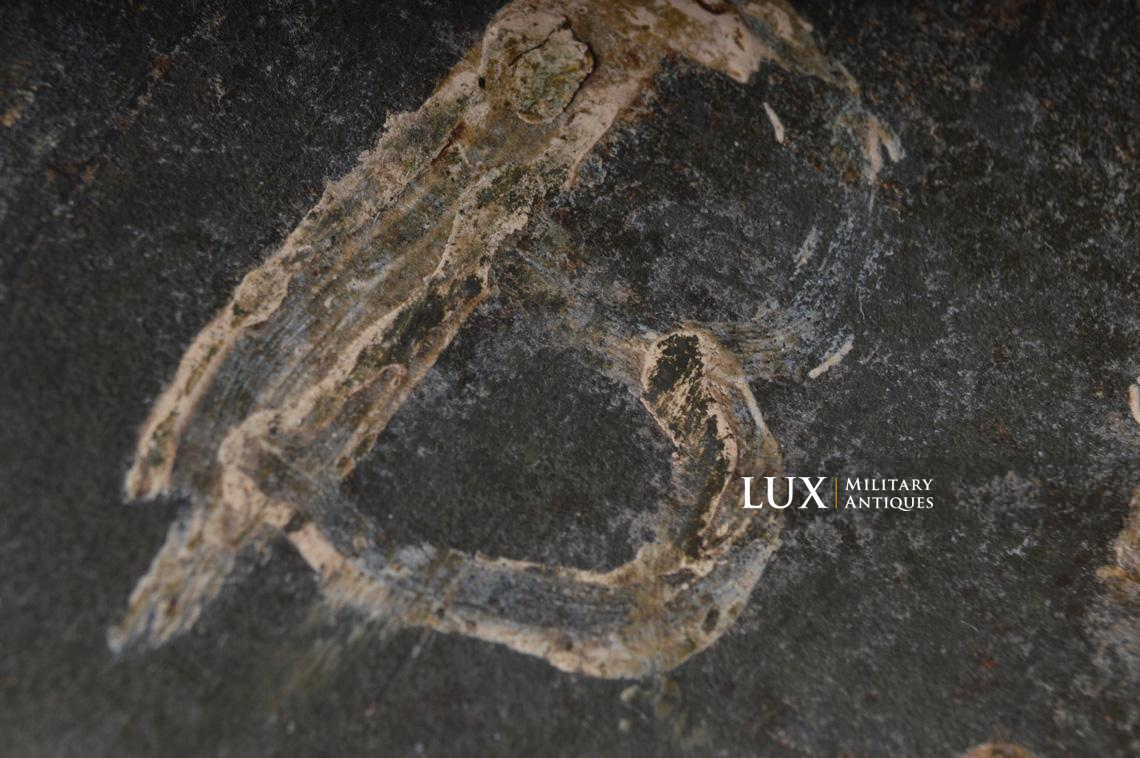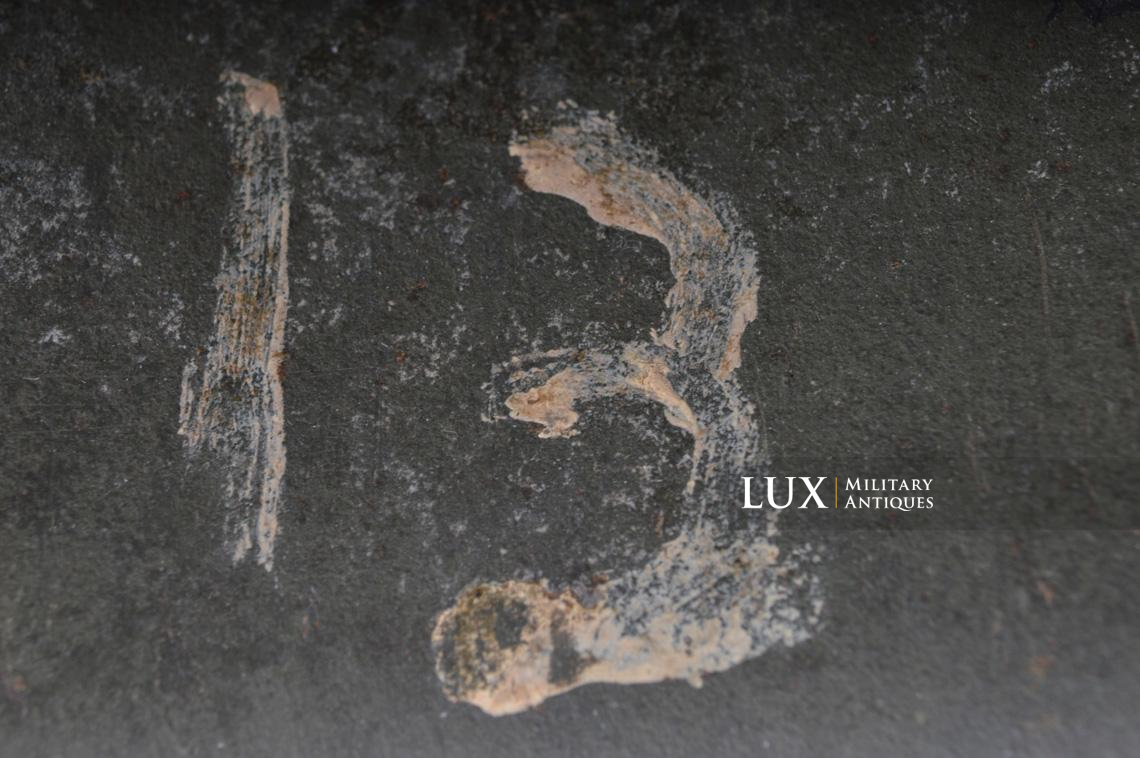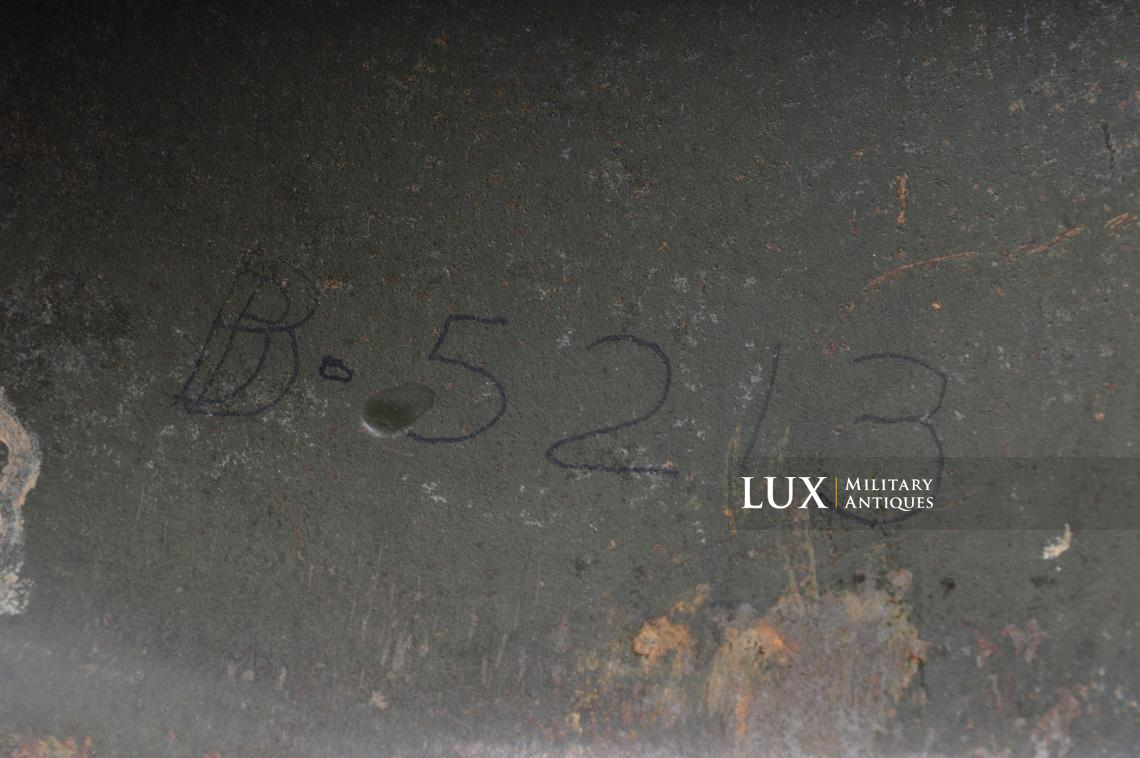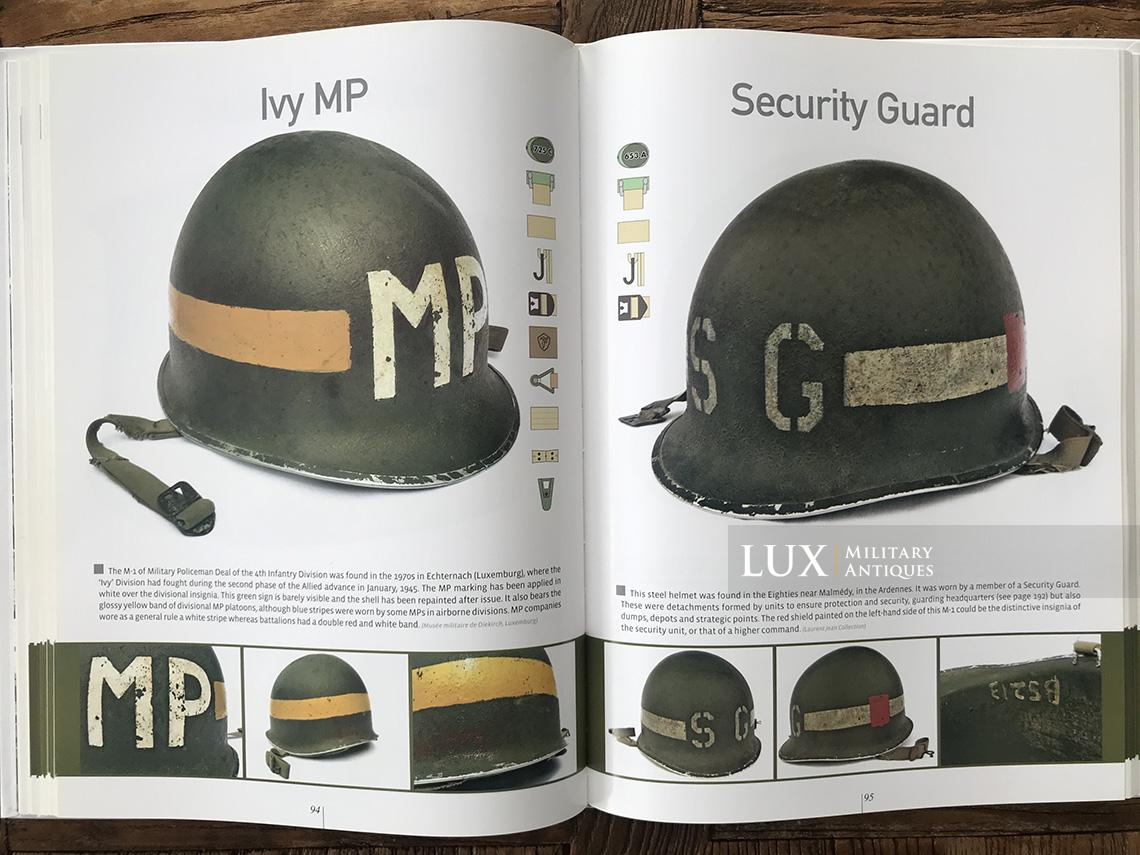 Guarantee
The items presented for sale by Lux Military Antiques are historical authentic period pieces. We are highly recognized by all our customers for our quality and authenticity of all the items presented on our site. We can issue a certificate of authenticity for each item ordered if desired. This can be done by simply choosing the "With Certificate of Authenticity" purchase option before placing an order. This can be useful for insurance purposes or for future selling of the item.
Payment Method
All payments are to be made in Euros (€). We accept various payment forms including: bank transfers , PayPal, cash payments, as well as credit cards. Credit card payments can be made on our site provided by Ingenico ePayments Security System.
Shipping Method
Shipping costs are automatically calculated based on the total weight/dimensions of the parcel and its delivery address. Deliveries are sent by the company TNT with the ability to track the package to its final destination. A tracking number and signature confirmation will be provided as well. If you prefer a more secure and insured shipment method by Fedex, simply contact us, and we will submit a request for a price for your shipment.